Brother MFC-J430w Review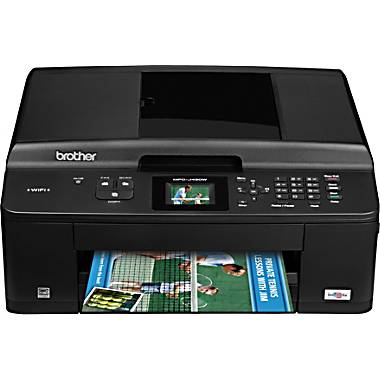 It's that time of year again, Back To School. If you're anything like me, the end of summer sneaks up quickly and you suddenly feel unprepared for fall. Now, unlike most of you reading this review I don't have a child going into school yet. That being said, I have reviewed the Brother MFC-J430w all in one printer for those of you who are looking up some last minute reviews for all of your back to school (and everyday) needs.
I want to start out by saying just because it costs more: does not mean it's a superior product. I learned this over the last few months while reviewing printers for Staples. The original printer I was sent retails for $199 and it caused me nothing by troubles. First off, I couldn't get the wireless to work at all. Some how I finally managed, only to have it disconnect itself and I couldn't figure it out after that. Not only was that frustrating but when I finally gave up and plugged it into my computer to print, I was highly annoyed that quality was below par.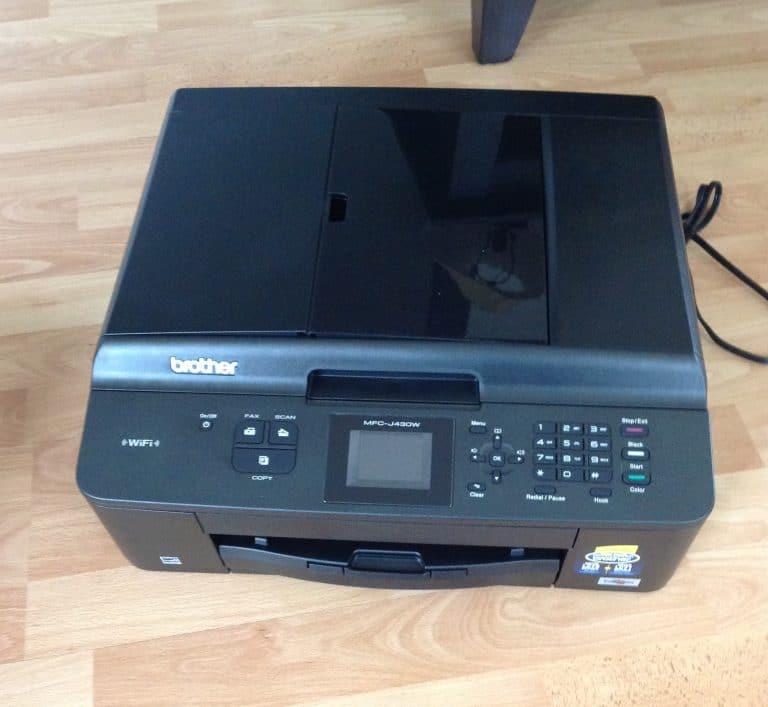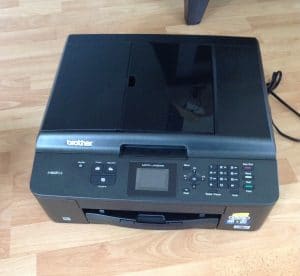 After the issues I had I was sent another printer to try: the Brother MFC-J430w.
This printer retails at an affordable $69.90 and it is very user friendly. Set up was so easy, which after the last printer I'm thankful for. After I un-boxed it, took of the packaging tape and the Brother MFC-J430w did it's own thing and cleaned the cartridges for four minutes. My favorite part of the setup was that immediately after it was cleaning it proceeded to the WiFi setup. After finding my SSID and entering my password. I quickly printed a quick photo off my phone and it was immediately picked up at the printer. After that I just went into my iMac's printer settings, and added it. I was printing wirelessly soon after.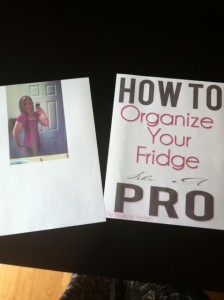 The quality seems to be fine. The photo I printed for my phone bled a little, but I think that has something to do with the paper standard paper I used. I have noticed that all of the printers I have used in the past have done the same thing. From my computer I printed the title photo I used for the post: How To Organize A Fridge Like A Pro. Printed, it looked fine, not perfect as there was a little bit of faded color in the title, but fine. I wasn't expecting professional results from a $70 machine. The print speed was faster then what I'm used to – so I was happy with that.
Since it's an all-in-one printer it also provides you and your family options to scan, copy and fax. I scanned the title photo I printed and the quality was the same as what I had in my hand. I don't have a land line, so I haven't tried a fax but I love how this feature is included. I used the fax option often at my old house. It's a convenient feature that saves you trips to the office supply store to fax out monotonous items the couple of times a year a family needs to.
This printer is perfect for family's who need an everyday printer. With the Brother MFC-J430w you will be able to print wireless from your iPhone, iPad and computer with ease. You can't beat the price point and I would recommend it for the college student looking for an affordable all-in-one printer.
Don't forget to visit Staples to see all the printers they have to offer you and your family.