Brunswick Mattress Review + What to Look For In a Children's Mattress
I've been in the market for a new mattress for my son and finally decided on the Brunswick Mattress by Novosbed. Since finding a quality mattress for children can be daunting, I wanted to put together a quick guide on what to look for in a children's mattress. Enjoy.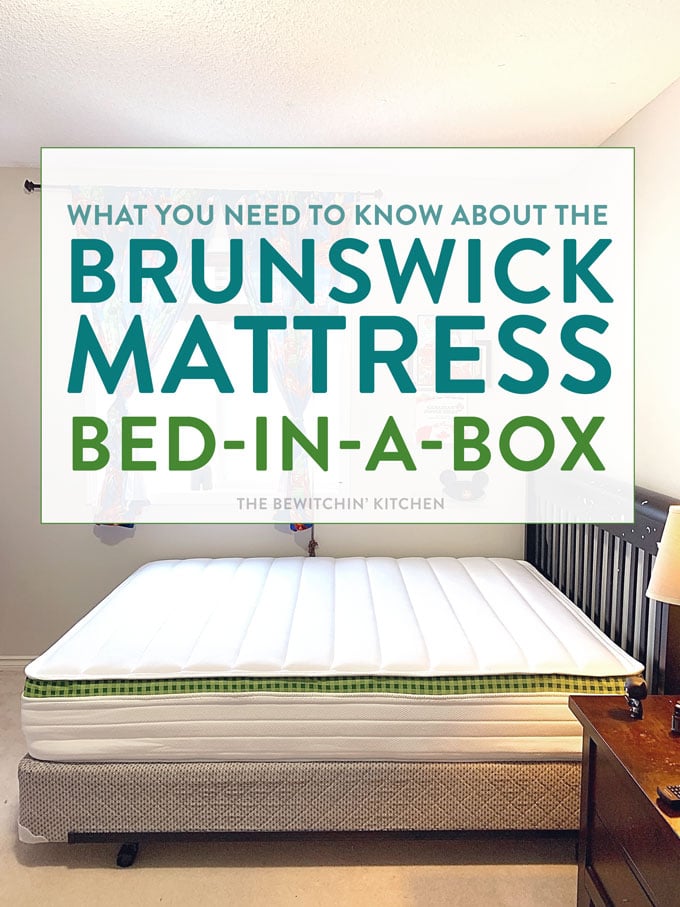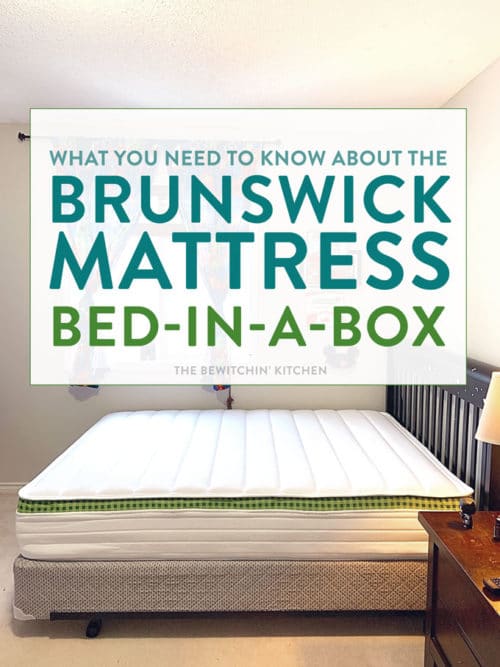 Brunswick Mattress
Disclosure: I have been provided with a Brunswick mattress to test out. All opinions are my own. This post contains affiliate links.
The Brunswick mattress is the newest mattress from Novosbed, a "bed in a box" company based out Canada.
Hailed as the best spring mattress, Brunswick mattress is one of the first PREMIUM spring mattresses to be delivered straight to your door in a box.
Each Brunswick bed features:
Pocket steel springs. Multi tempered springs mean better support and less motion transfer. Each spring is individual, not connected.
120 night trial. Give it a try, and if the Brunswick mattress doesn't suit your needs, you can send it back for your money back.
Long lasting, breathable cover. Each Brunswick bed has a hemp-based quilted cover which is hyper-breathable and antimicrobial.
Cooling gel memory foam. The Brunswick has cooling gel infused into their foam. This helps regulate temperature, and improve pressure point relief.
Edge Support Encasement. Foam encased edges prevent it from slugging down and offers stability.
Made with eco-friendly materials, and sustainable manufacturing practices. Brunswick is committed to protecting Canada's natural resources.
15 year warranty. That's huge!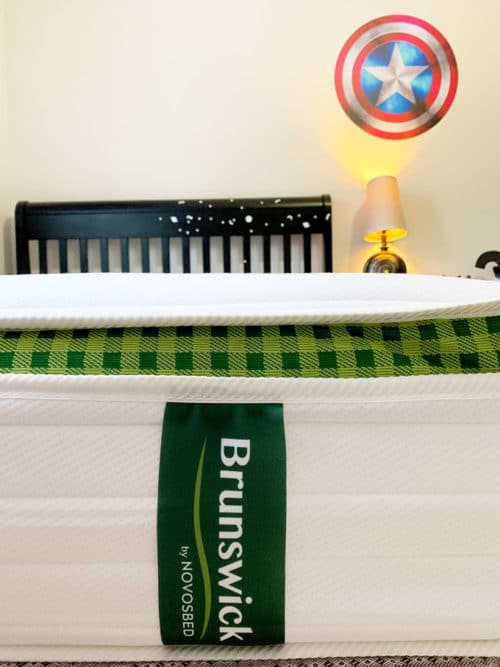 Randa Says: Personally, my husband and I have the Logan and Cove mattress and we love it (I prefer it over Brunswick), but my son LOVES his Brunswick mattress and I firmly believe it's the best mattress for children.
How to Choose a Children's Mattress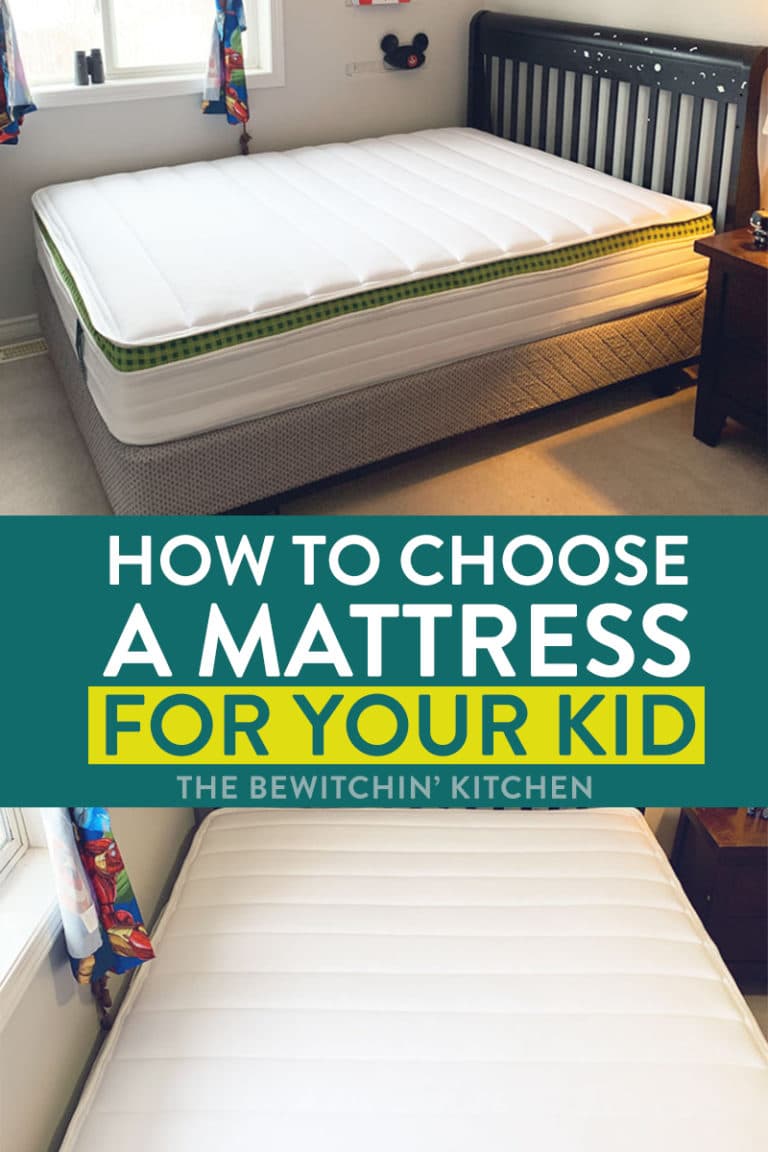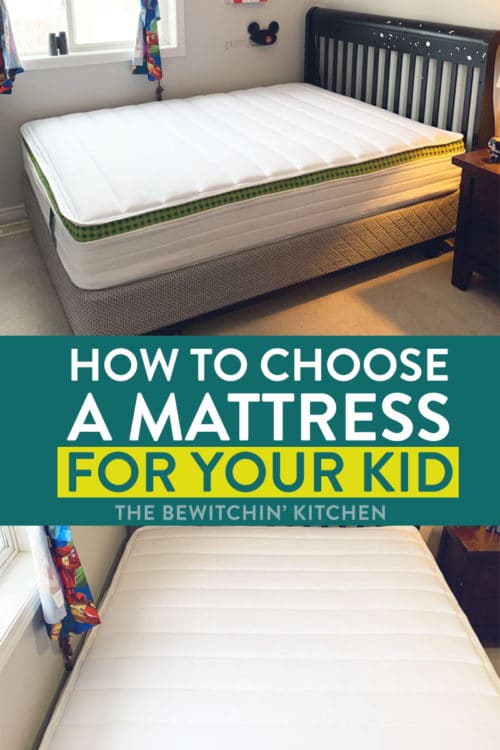 Did you know that a 6 year old child should be getting 11-12 hours of sleep a night?
Back before I had kids, I sold mattresses at a chain retailer here in Canada.
One of the many mistakes I saw parents make was choosing the cheapest mattress available for their kids.
Kids are growing and they need proper support to ensure comfort and to have a healthy and restful sleep. If your child's mattress is bigger than a twin, you're going to also want the mattress to be encased so it doesn't slouch on the sides. One more point I would like to add: if you buy the least expensive mattress, chances are it's not going to last. It will get lumpy, it will sag, and you will have to replace it sooner than what you thought you would.
Trust me, I saw this a lot.
Luckily the Brunswick bed is affordable and ticks the quality box.
What to Look for In a Kid's Mattress
Durability. Obviously, as parents, we want the mattress we buy for our kids to last a long time. A child's mattress is not just a spot for sleeping but it's where stories are read, where forts are built, and serves as a stage for cheer practice, gymnastics, or rock concerts.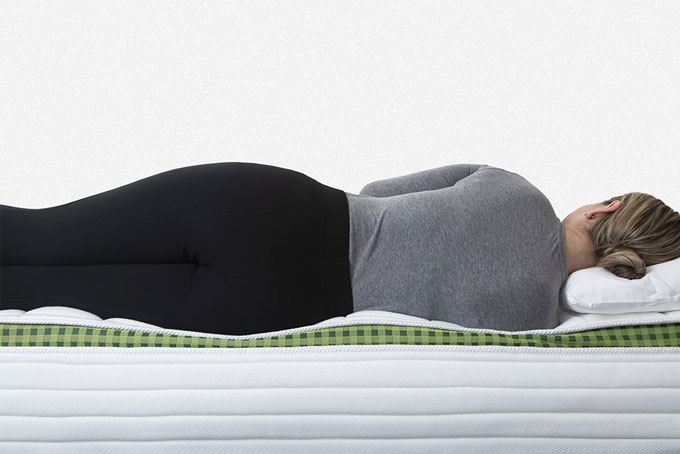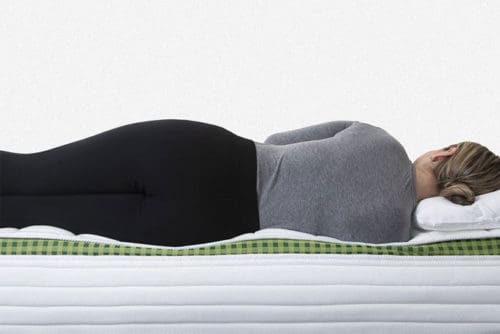 Pocket steel springs are a great option for kids because they are individually wrapped and can take a lot more stress than continuous coil mattresses (one sheet of coils that are found in the lower end mattresses).
Support. Another great feature of pocket steel springs is that they support growing children. Since they are indivudaly each coil can adjust to an area of the body and since kids grow so fast, this is a huge benefit.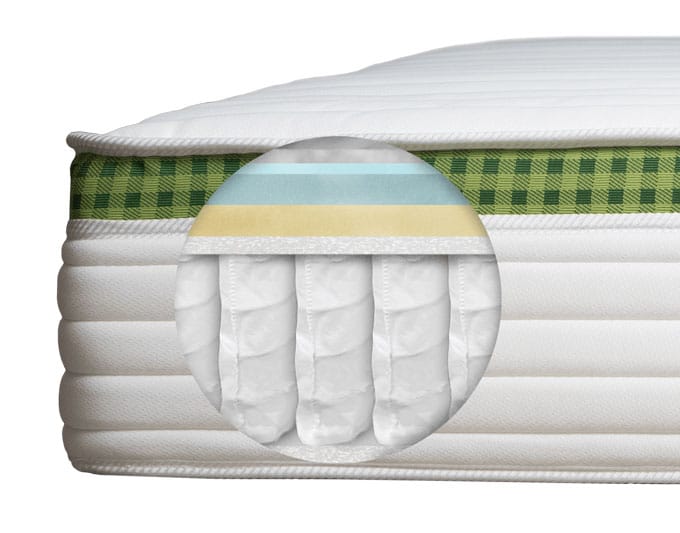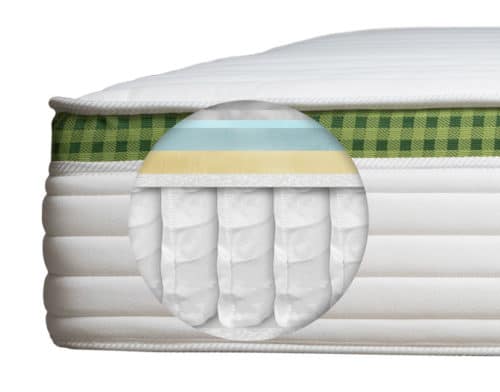 Foam Encasement. You will want edge stability in the mattress you choose. This keeps the mattress from slouching on the sides. From your children climbing on the beds, to you sitting on the edge to read them a story, the edge of a mattress takes a beating.
Materials. It's a good idea to check what materials are on the cover of the bed. Many children (and adults) have issues with synthetic materials, if that's the case look for mattresses with hemp, bamboo, silk, or cotton quilted covers.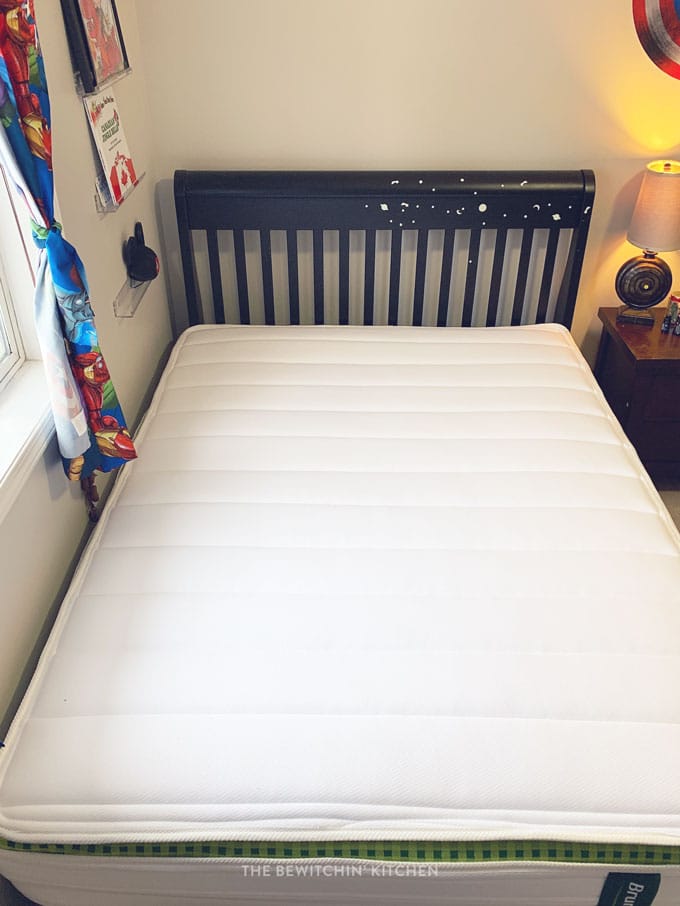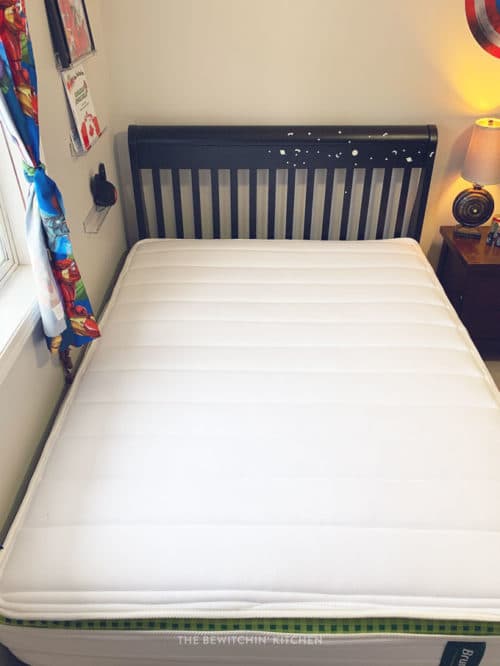 Mattress Cover. Okay so, this isn't exactly a feature but every mattress should have a waterproof cover. This isn't just to protect your mattress from bed wetting but from other factors as well.
You sweat at night, a lot, you also shed dead skin, a proper mattress cover protects your mattress. If I remember correctly (and this is coming from memory) in 10 years your mattress doubles in weight, thanks to all that extra liquid and skin, and dust mites (shudder).
This is the mattress protector I bought for my son's bed.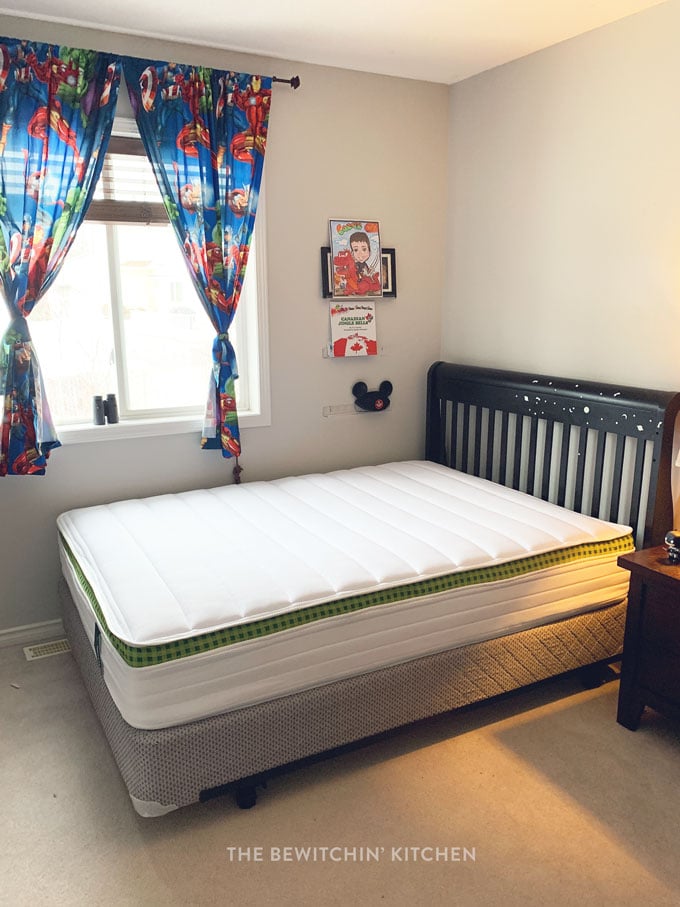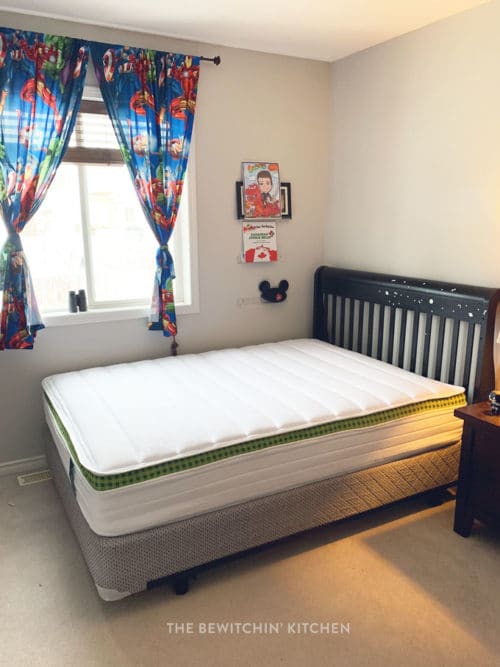 After three weeks of having the Brunswick bed, my family and I are happy with it. My son loves that it's tall and feels like a "grown-up" mattress, and I like that he is getting the support and rest he needs.
Click here to learn more about the Brunswick Mattress and learn more about their 120-night sleep trial.