Kettle Valley Steam Railway Summerland BC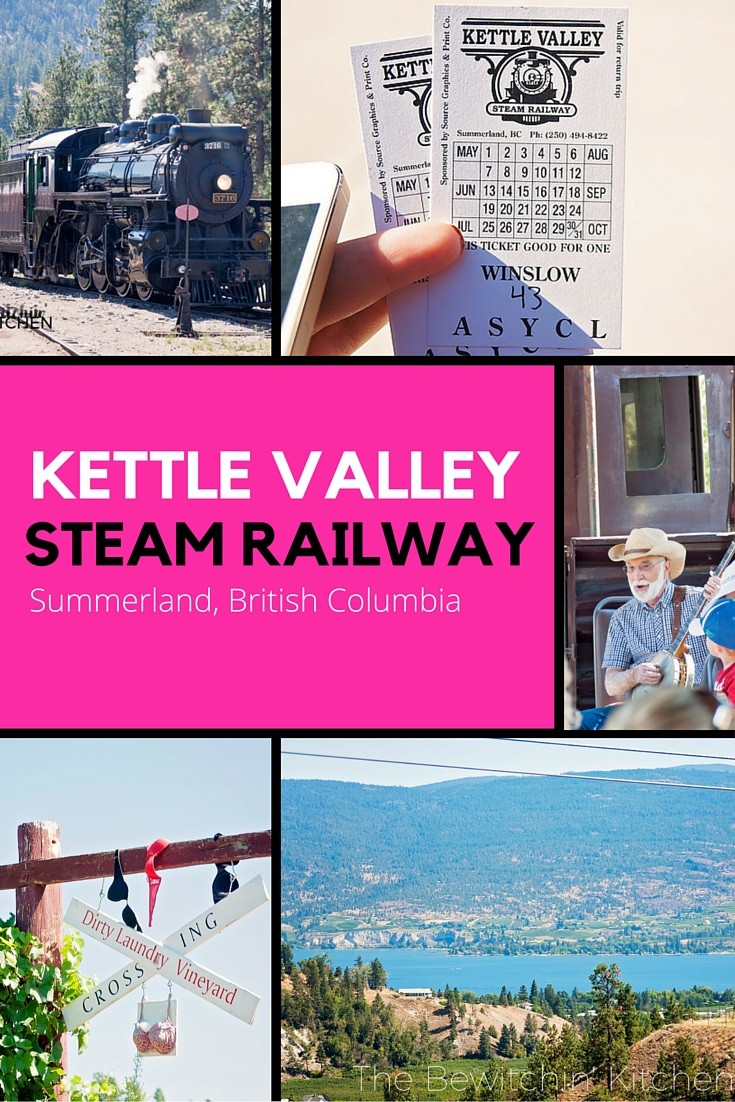 I head to the Okanagan on (at minimum) an annual basis and each time we go I always find something new to see and explore, like the Kettle Valley Steam Railway in Summerland BC.
My toddler is really into trains, so I thought it would be a lot of fun to head to the beautiful town of Summerland and check out the Kettle Valley Steam Railway.
Kettle Valley Steam Railway
I put an order for my tickets online and a lady called me and confirmed my booking. The day of the train ride I checked in and grabbed our tickets.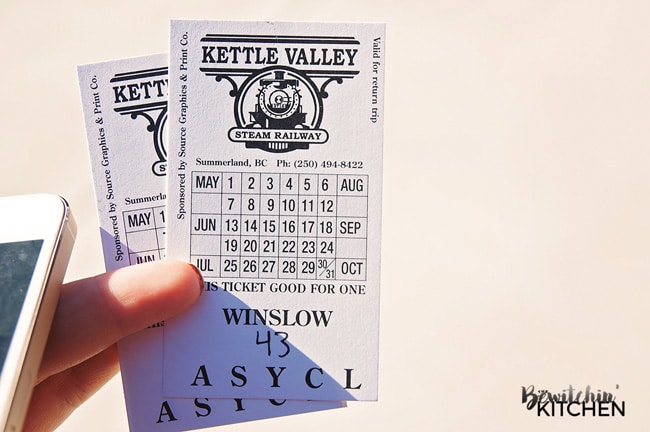 After receiving the tickets, there was time to kill so we checked out the outdoor museum.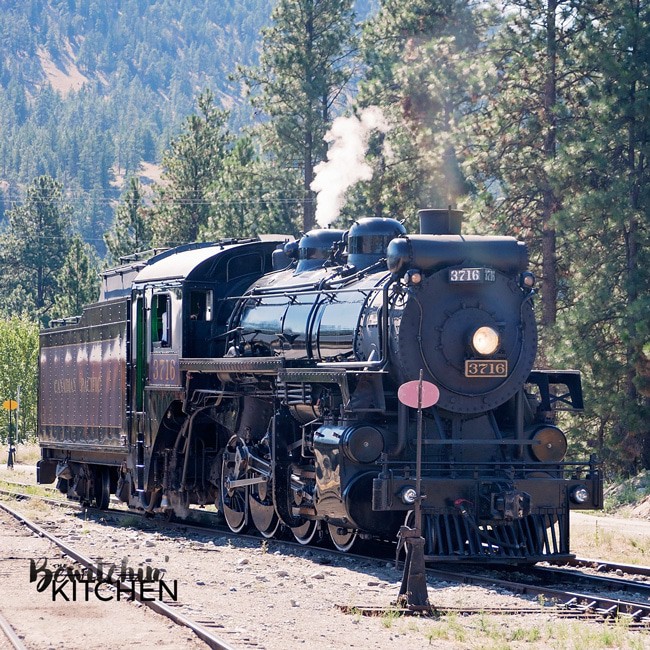 White waiting Kettle Valley Steam Railway provides entertainment: a banjo player (I can't remember his name, it's been a few months), but the real treat was when they brought out the trains to line them up. My son was thrilled.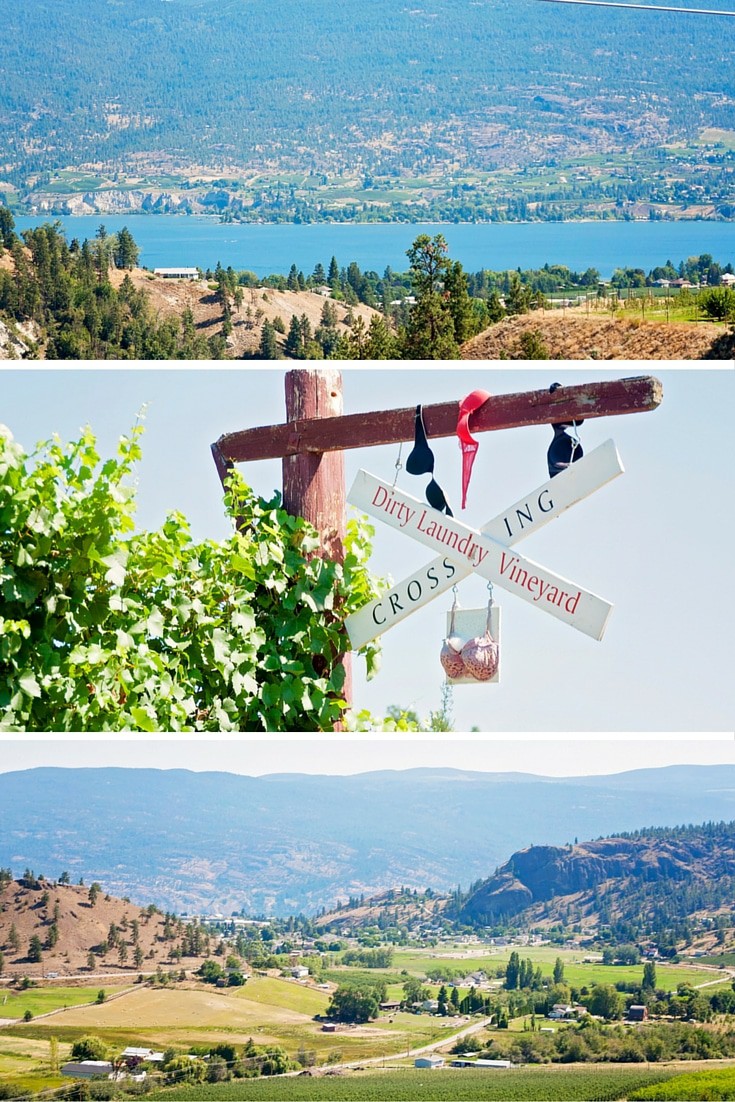 The views are beautiful. The valley, Okanagan lake and a behind the scenes look at a few of my favorite wineries (including Dirty Laundry which has been featured on one of the Okanagan wineries that need to me on your must visit list).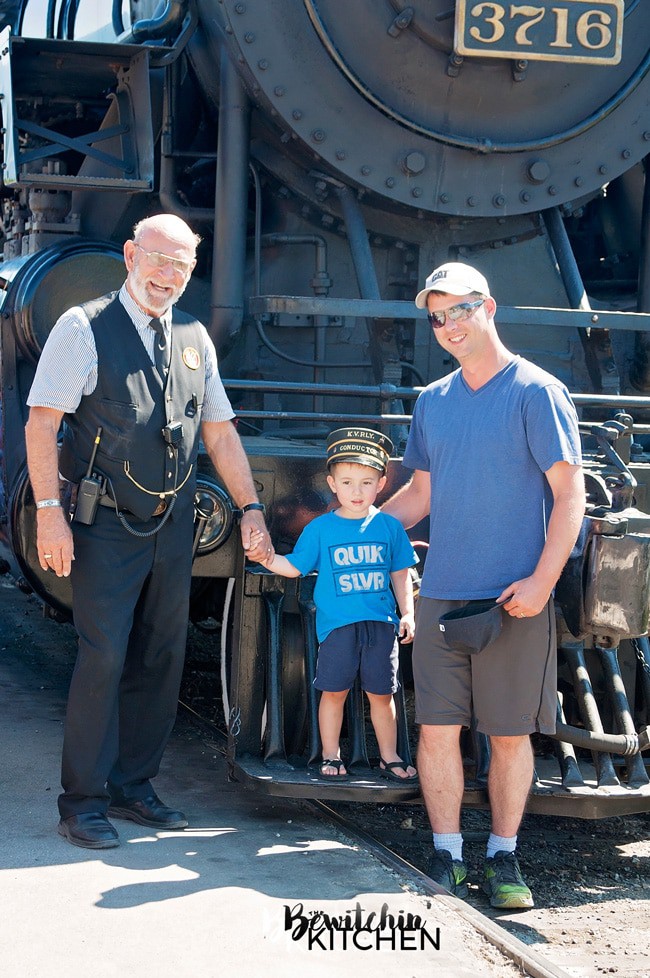 The ride to the bridge (where you stop, take photos and go backward) was a little over thirty minutes if I remember correctly.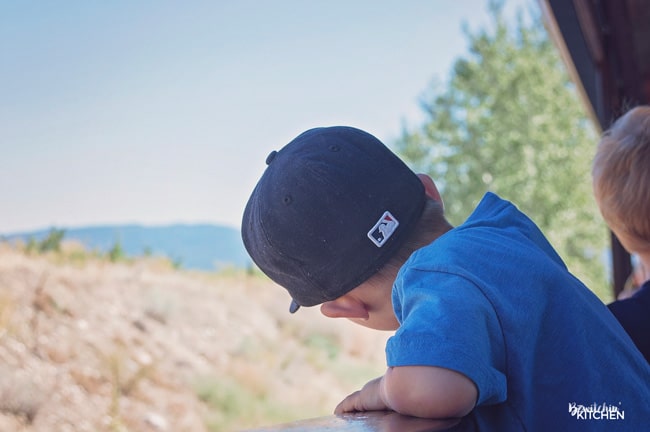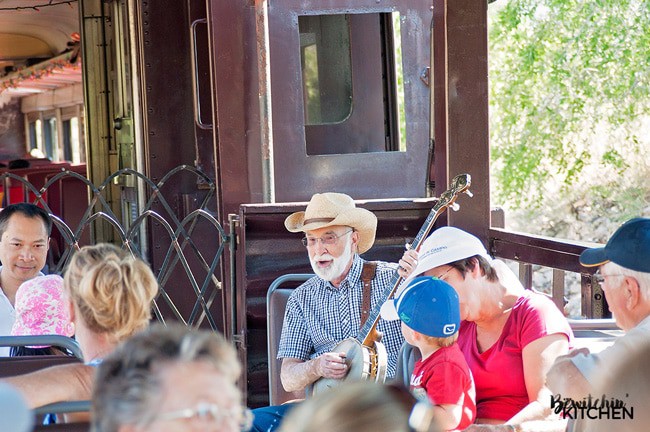 The Kettle Valley Steam Railway was is a fun way to spend an afternoon as a family in the Okanagan. If you're going in the summer, I do recommend that you book an open car. The Okanagan is a hot place to go in the summer and the breeze is a relief (and keeps the toddler happy).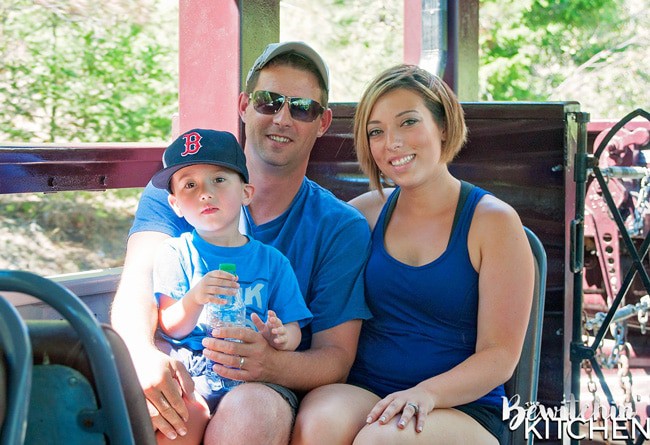 If you want to book (and for more information), you can head to the KVSR site.
My favorite Okanagan Activities
This post was not sponsored, I wanted to share my experience.