Chicken Breakfast Muffins
I love a good crossover recipe. These Chicken Breakfast Muffins are such a great meal hack. Even though "breakfast" is in the title, they work well for a snack, breakfast, lunch or brunch.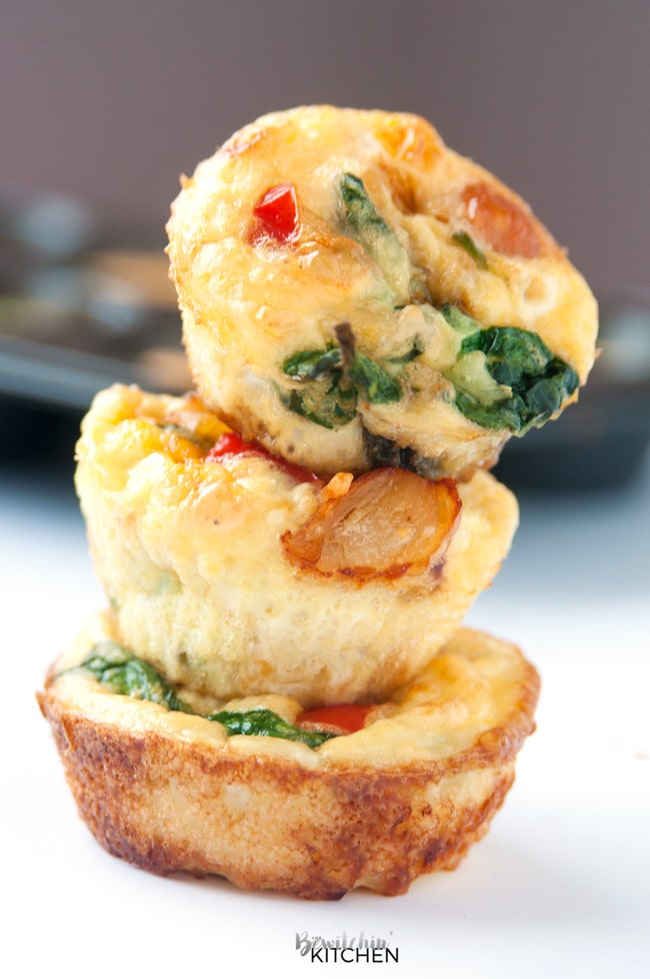 Who would have thought chicken breakfast recipes were a thing? Turns out, it's awesome and it adds extra protein to your day. While you're at it, check out this Chicken Fajita Scramble – it's another delicious chicken breakfast that I make from time to time.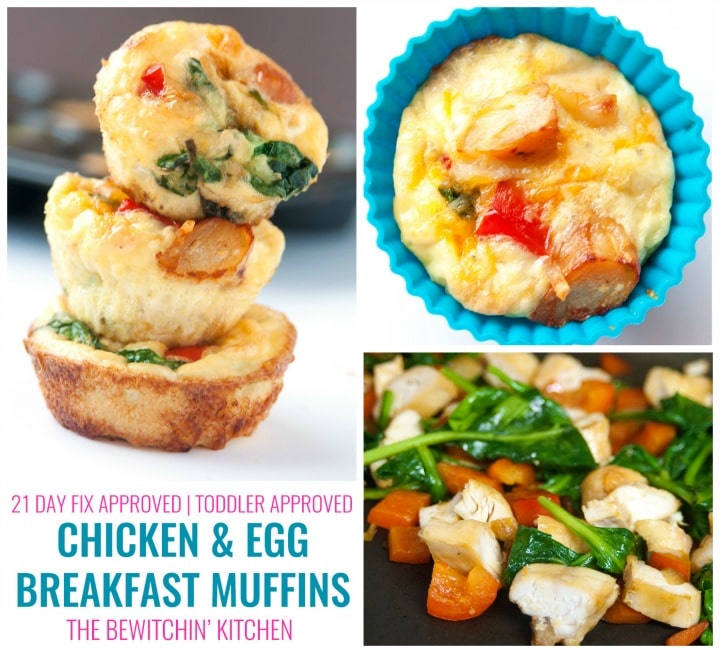 I have to admit that it felt a little odd at first to include "chicken" and "breakfast" in the same title. I have never cooked chicken as a breakfast food before, but let me tell you -it works.
I was on Chicken.ca looking for other tasty chicken breakfast recipes and I also found one that I want to try in the future, a Chicken Breakfast Skillet.  To make life that much easier, I checked it out on the Chicken.ca Shopping App.
Meal Planning Made Easy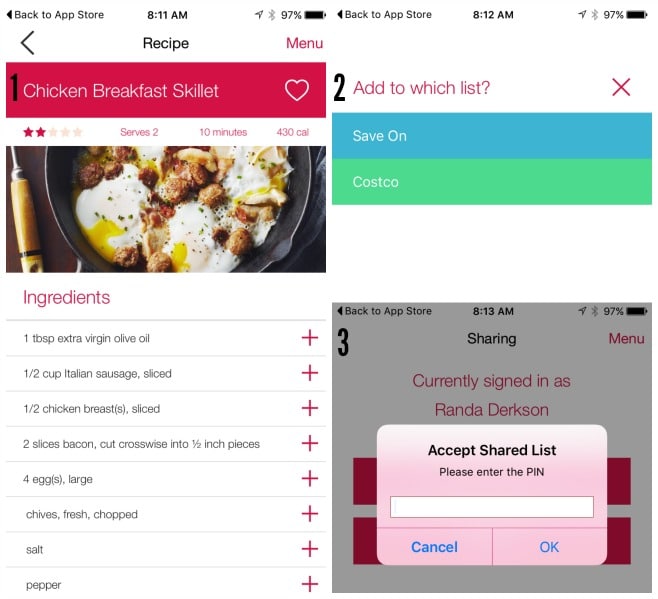 The Shopping App from Chicken.ca makes meal planning easy. After downloading the Shopping with Chicken.ca App, make an account and start browsing the recipes.
Click the + to add the ingredient to your shopping list.
Choose what shopping list you want to add it to.
You also have the option to share your list, this comes in handy with spouses!
Be sure to use the app to plan out some delicious Easter brunch recipes.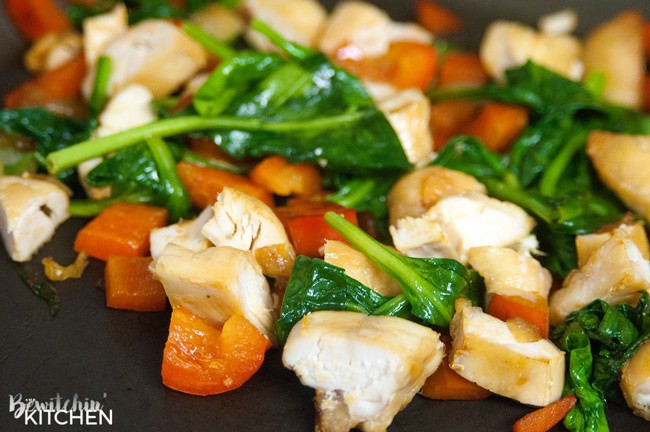 Back to the Chicken Breakfast Muffins, did I mention how easy they are? Simply saute the chicken and vegetables together.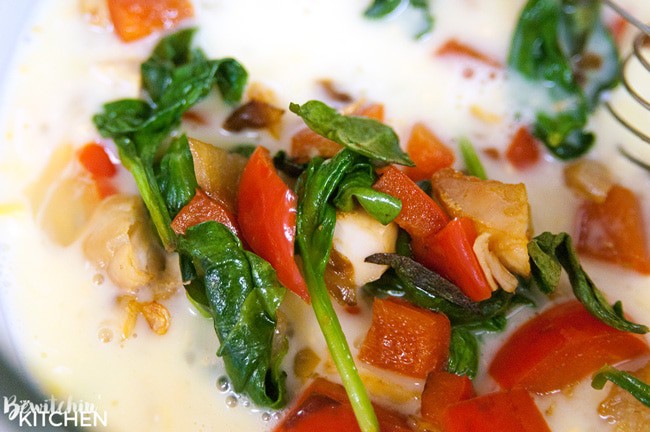 From there you will let the mixture cool, once it's cooled down add it to the egg mixture.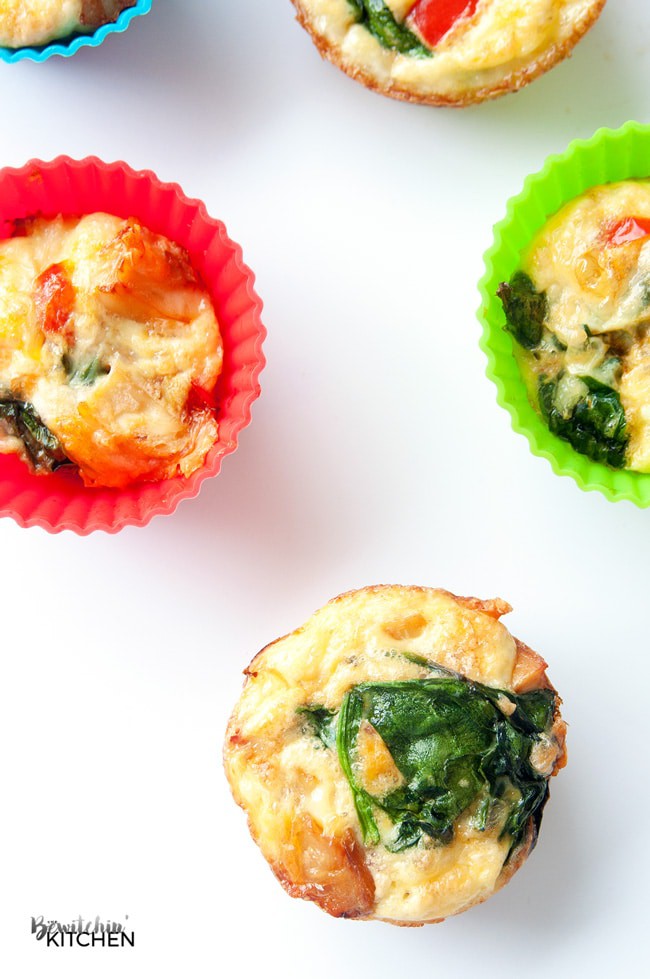 Fill a muffin tin, bake for 25 minutes and you will have a delicious brunch that makes a healthy punch.
Chicken Breakfast Muffins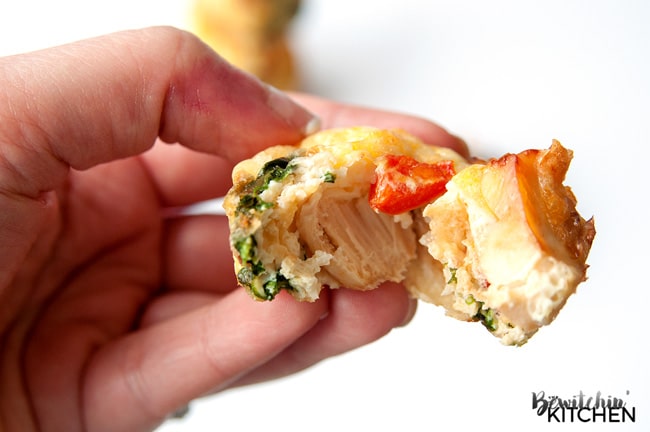 Chicken Breakfast Muffins. These chicken and egg muffins don't have to be just for breakfast. This 21 Day Fix approved recipe is also a delicious healthy snack, nutritious lunch and even works for a clean dinner. This recipe is also approved for 22 Minute Hard Corps, Hammer and Chisel, Cize, etc.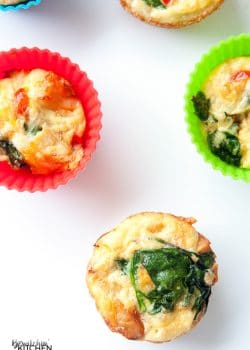 Chicken Breakfast Muffins
Ingredients:
1 tsp coconut oil
1/4 cup chopped onion
1/2 red pepper, diced
Handful baby spinach
1 cup cooked chicken
5 large eggs
2 tbsps milk (I used cashew milk)
1/2 cup cheddar cheese
1/4 cup parmesan cheese
Directions:
Preheat your oven to 350 degrees.
In a medium skillet (over medium heat) heat up the oil and add the onion and pepper. When it's almost done add the spinach and wilt. Add the cooked chicken.
Set aside to cool for 5-10 minutes.
In a medium-sized bowl add your eggs, cheese and milk. Whisk together.
Add the vegetable and chicken mixture to the egg mixture.
Spray muffin tin with non-stick spray and divide the chicken and egg mixture among the 12 tins.
Bake for 25 minutes.
All images and text ©
.
Want more healthy recipe inspiration?
Check out and follow the Chicken Farmers of Canada on the follow social profiles:
Facebook
,
Twitter
,
Instagram
and
Pinterest
.


Disclosure: I am participating in the Chicken Farmers of Canada campaign managed by SJ Consulting. I received compensation in exchange for my participation in this campaign. The opinions on this blog are my own.
FREE Recipe Binder
Are you constantly wondering what's for dinner?
When I don't meal plan I feel behind, and we usually end up ordering take out. This recipe binder will keep you organized and make life a little bit easier.