Chocolate Shakeology Bars
I've been making Chocolate Shakeology Bars for years now and for more yummy treats check out these peanut butter recipes.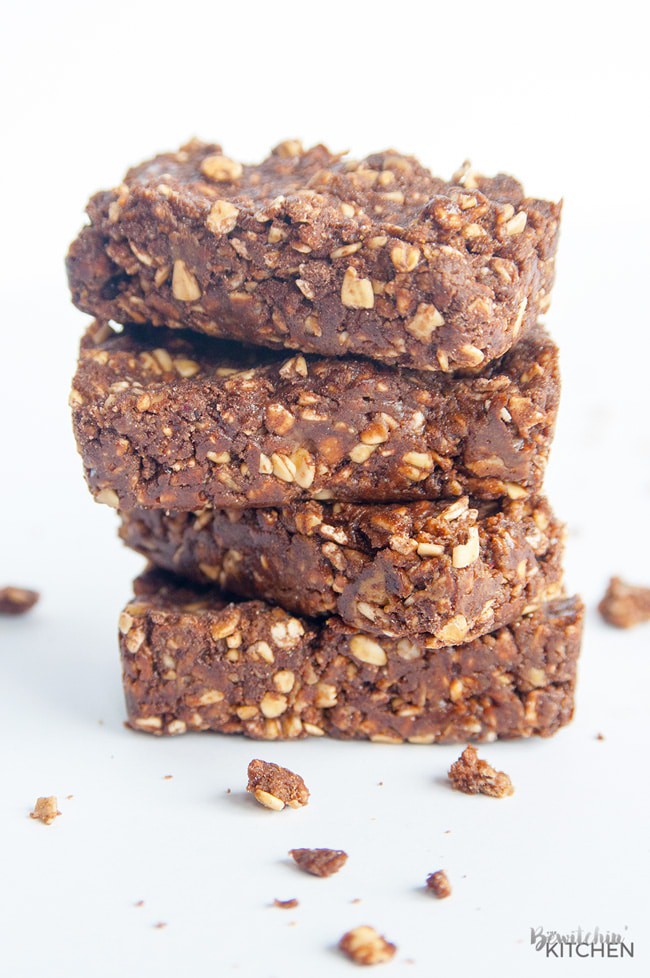 These Chocolate Shakeology Bars are my son's new favorite snack, and they're my new favorite night-time sweet treat. However, I do need to learn to just leave it at one (okay, maybe two).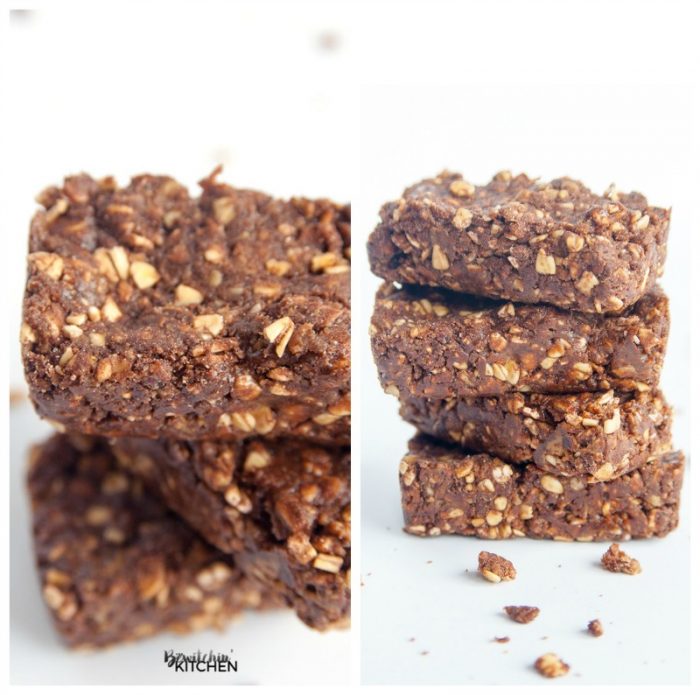 I've been drinking Shakeology on and off for about four years. Back in 2013 I wrote about how Shakeology got rid of my chronic hives and I posted a few recipes back then as well. Update on the hives: when I was consistent with Shake-o, I noticed a big drop in chronic hives – although I would have a few every no and then. During the end of 2015 and the first half of 2016 I stopped drinking it. We moved twice in that period and it was easier to cancel and start back up when I was ready. My hives have been making more of an appearance lately, so I ordered more and here we are!
I am an Independent Beachbody Coach and I do make a commission off the sale of Shakeology, but the point of this post was not to make sales – it's to share a super delicious recipe. So if you're looking for more information, you can email me or head to my Shakeology website. If you're looking at this recipe you're probably already a customer/coach – so please enjoy this recipe! It's super yummy.
Chocolate Shakeology Bars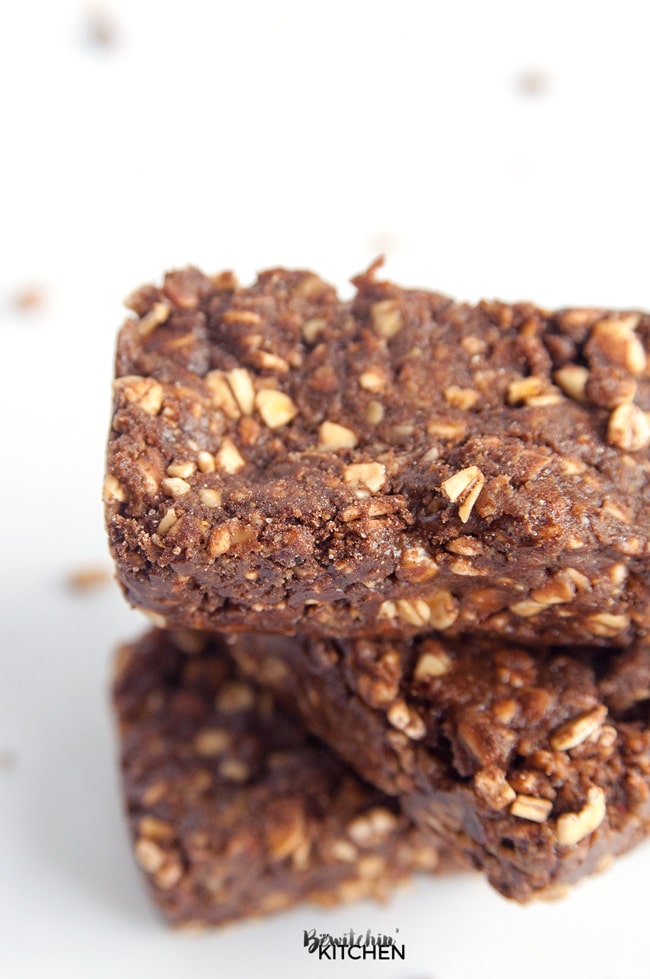 These no bake bars stem from the recipe for almond butter balls that I posted this winter. This recipe makes 16 mini bars.
I used half sunflower seed butter and half peanut butter. The original plan was to make these for my son's school but it's a nut-free school and I ran out of sunflower butter. The half and half mixture tastes great, but it's an at home treat for him for now.
I used the mini loaf pan from Epicure, but you can also use these as well. The calories and macros are in the recipe widget below.

Chocolate Shakeology Bars
Instructions
Combine all of the ingredients into a bowl and mix until incorporated.

Press the mixture into a mini granola pan, or whatever pan you're using. If you're not using a silicone pan, lay parchment paper down for an easy clean up.

Refrigerate for 2 hours.
Follow On Pinterest
Follow @bewitchinkitchen On Pinterest for more delicious recipes!
If you like this recipe, please share it with your friends.

This recipe has been featured over at RecipeLion.