Riu Palace Pacifico Dining Guide #riu #riuhotels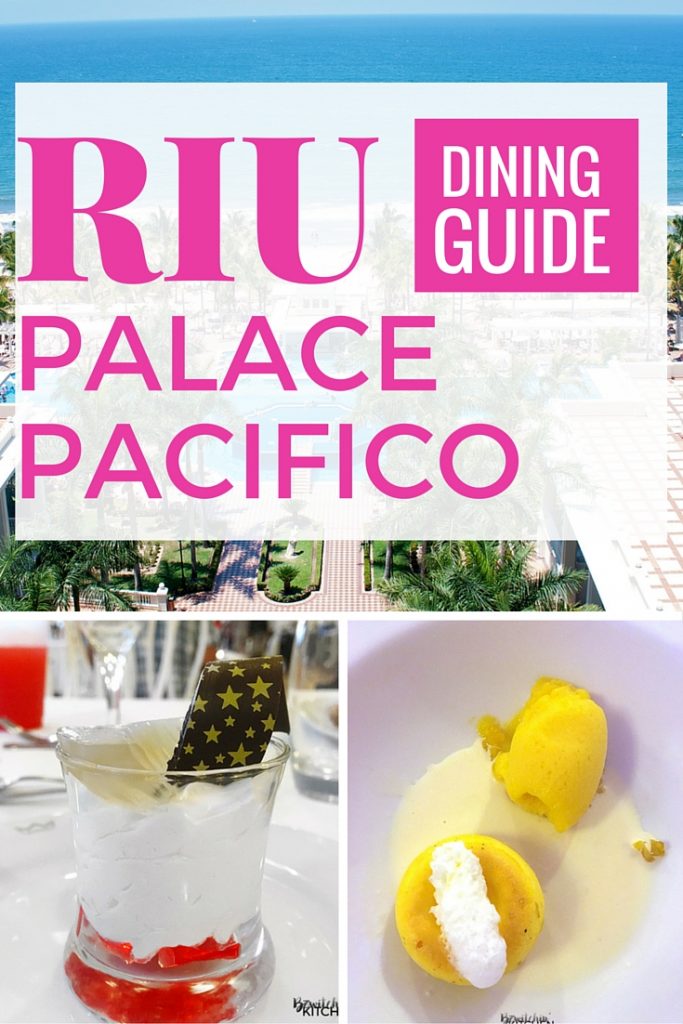 When it comes to travelling, one of the most important pieces of the puzzle is the food. The resort could be beautiful but if the food is no good, neither was your trip. Since I love food so much, I wanted to write a post that was focused on Dining at The Riu Palace Pacifico.
Last week I shared an overview of my experience at the Riu Palace Pacifico. I briefly touched on the Riu Palace Pacifico dining options because I knew I was going to write this.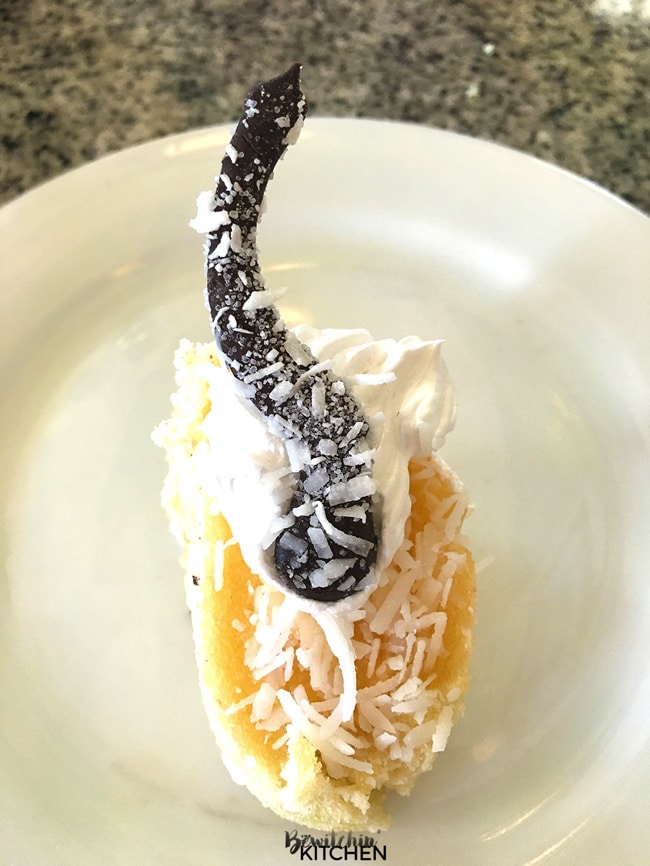 You'll have to bare with my images, they're from my iPhone. Sadly, my favorite lens for my DSLR has gone to glass heaven.
Riu Palace Pacifico Dining Options: Buffet
After checking into our suite, the first thing my husband and I did was find the food. There were two buffets at the Riu Palace Pacifico and both had a huge spread of food to satisfy every craving.
The main buffet hall is located on the right side of the resort (when you walk out to the gardens) and it's open for both breakfast and dinner. There were 6 buffet stations. There were many of the same things there daily (sushi, burritos, toast, omelet station, egg station, etc) but there was usually a feature that changed daily (one night there was a taco bar, the other a pasta bar).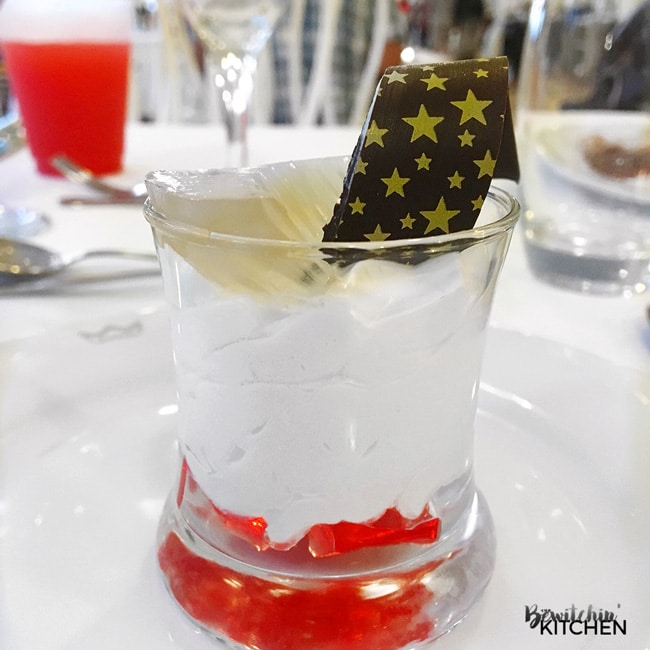 I love how the chocolate is decorated! Lots of effort goes into every dish.
I loved the buffet because it was an opportunity for me to experience new foods without the worry of spending a hefty price tag on dinner and risk not liking it. The majority of the foods I tried were incredible. They had a pasta there that tasted like my mom's perogy sauce. It seems easy enough to me and I plan to recreate it.
The buffet at La Toscana is smaller and only open for lunch. Here is where you can find burgers, chicken burgers, Mexican cuisine, and I had a creamy risotto that was out of this world.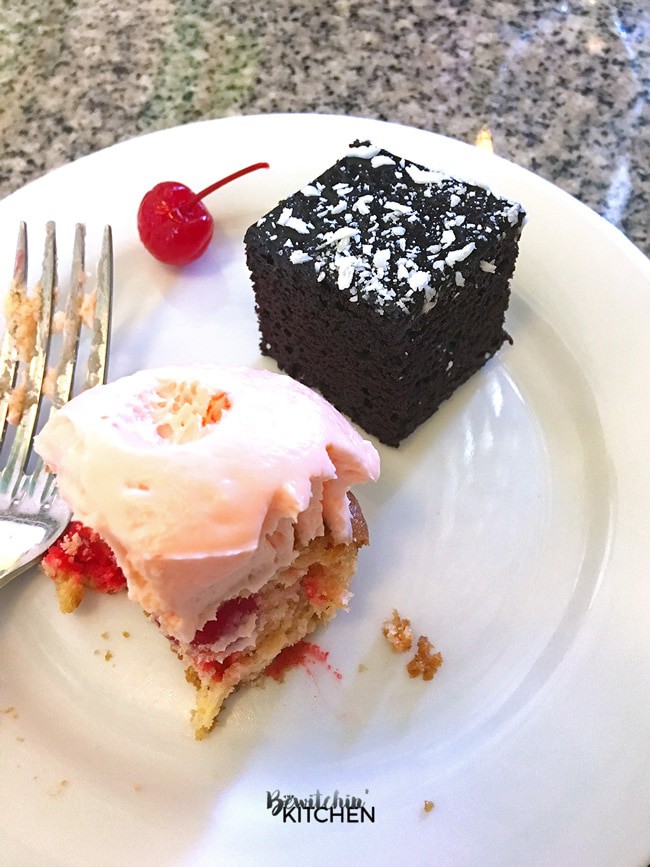 Chocolate Brownie Cake and Cherry Cheesecake Cupcakes (don't judge, I was on vacation).
Both buffets also had a massive spread of desserts and this is where I went to town. You had everything from fruit to decadent cake, ice cream, and chocolate fountains. Whatever you wanted, it was there. I took advantage of this.
Riu Palace Pacifico Dining Options: A la Carte
There were four a la carte dining options: Guacamole, Krystal, Kyoto, and La Toscana.
Kyoto
Kyoto is your Japanese Riu Palace Pacifico dining choice. We didn't try at, but other guests that we travelled with said it was good.
La Toscana
La Toscana is the Riu Palace Pacifico's dining option for a steak dinner. The wedding we attended had their dinner at La Toscana. I had a steak, and it was really good. That evening you had a choice of steak or lobster and regardless of the choice, everyone seemed really pleased with their meal.
Krystal
Krystal is the fusion restaurant. The majority of the food was really good (I had the steak) but there were a few options that worried my husband and I. We're both picky eaters and we like everything to be completely cooked. My husband's appetizer was raw shrimp and we were offered foie gras. I tried a little bit to say I did, but it wasn't our thing.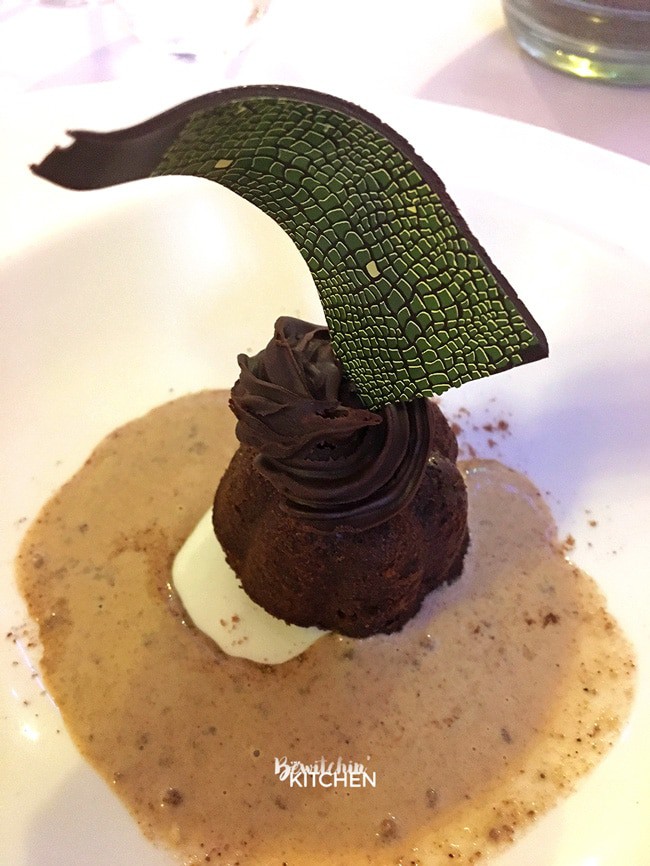 Dessert was good, I had a pineapple sorbet over a sponge cake with cream and my husband had a chocolate cake.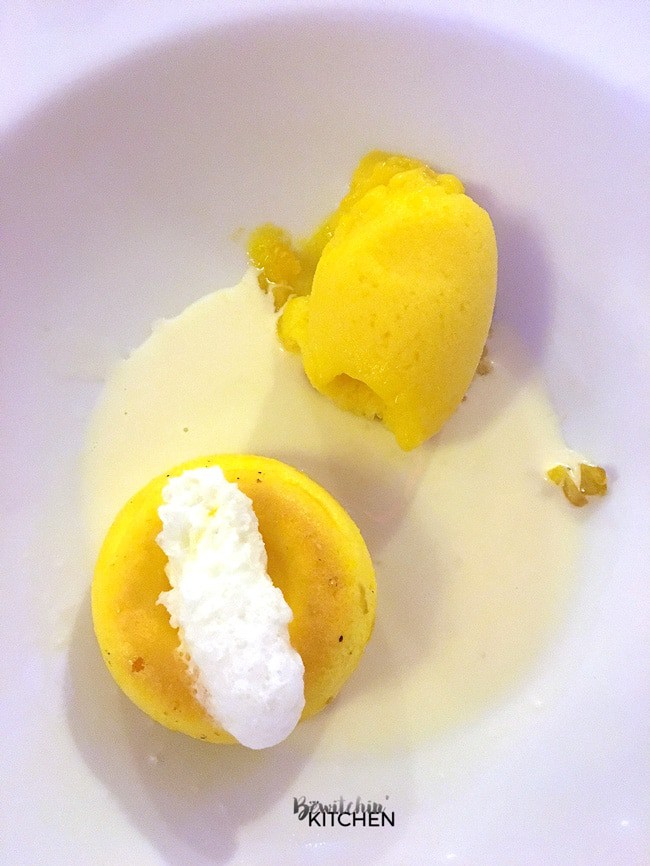 However within an hour or two, I was really sick. The food didn't sit well with me, and that was the first time I had a bad food experience in Mexico. I don't know if it was because of all food I have been eating on the trip or that one meal. I had been eating things out of my norm (a lot of deep fried foods) so I'm still trying to pin point where the sickness came from.
Guacamole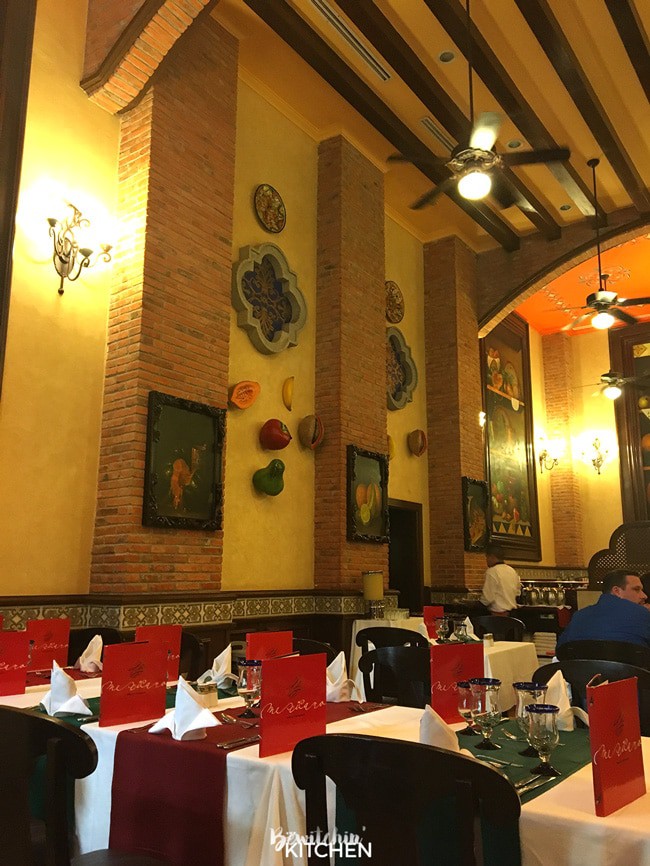 I saved the best for last. Guacamole is their Mexican restaurant and it was my favorite place to eat at the Riu Palace. We ate there twice, once as a nice dinner or my husband and I and another time with our group for the rehearsal dinner. You are served so much food and everything I had tried was incredible.
You're greeted with fresh margaritas and then taken to your seat. The staff is incredible and it's one of the best services I have ever had at a restaurant. They want you to have a good time. They come by often to refreshen your drink and to ensure your meal is exceeding your expectations.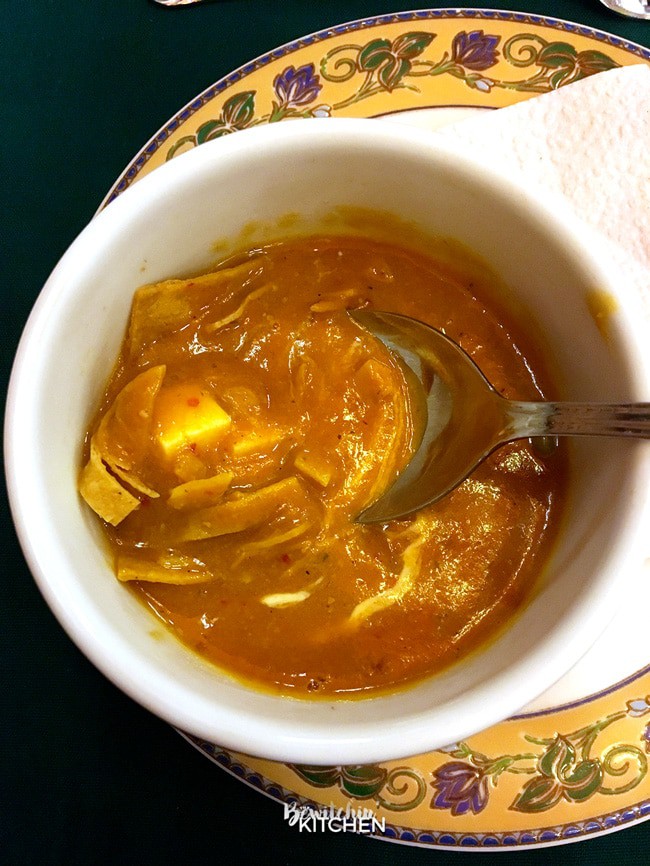 You start with appetizers, which you go to the buffet and serve yourself. You are then served chicken tortilla soup (which was the best recipe I have ever tried and I'm currently trying to be on the Riu's good graces and attain the recipe), your main course and dessert.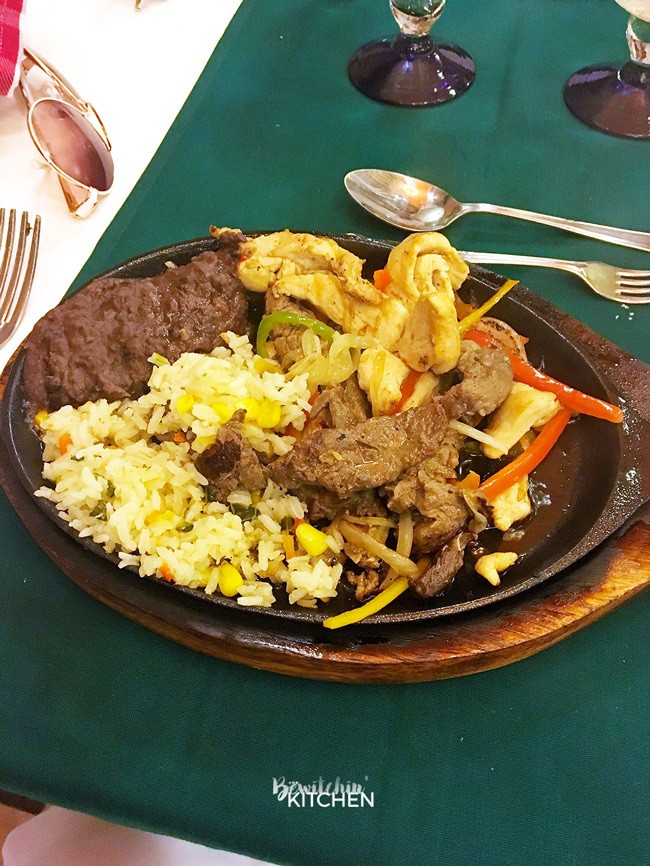 I had the fajitas both nights. It comes with steak and chicken, loads of vegetables, rice and tortillas on the side. By this point, I was so full that I didn't bother with the tortillas.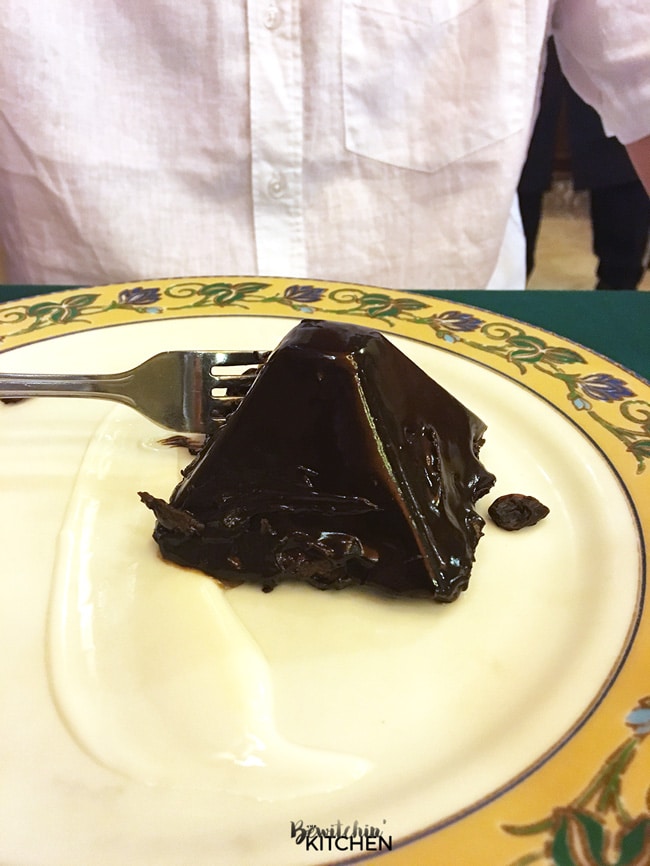 There were three desserts to choose from and if you have room in your stomachs by this point, I recommend the chocolate pyramid.
Additional Places To Eat
In the early afternoon, behind the Marlin bar, a chef comes and grills for you. The one day there were ribs, the day I went to check it out I was given a burrito. It was the largest burrito I had ever had (and I had half) and it was so fresh! I loved the chipotle sauce that came with it.
Sports Bar
There is also a sports bar just off the lobby. We didn't spend much time in there but it's open 24/7 so if you want a drink or a snack in the middle of the night, they have something for you. For food, there were sandwiches, some pastries, and chips with a cheese sauce.
Room Service
Room service had a limited menu, but we didn't have problems choosing our food options. We only ever ordered it later at night when we couldn't sleep. It was really nice to sit on our patio late at night while enjoying a snack and each others company. The cheesecake is a must get! There is also a fruit platter, a clubhouse, and nachos with cheese sauce (they really liked the cheese sauce at the resort, it's not my thing but it seemed to be a hit with a lot of people), and one or two additional options.
Overall, the food was good. Like anywhere, it depends on your personal preference but there are so many options at the Riu Palace I'm confident you'll find your fit. Since this was my first all inclusive experience, I didn't have anything to compare it too but I have been told by other travellers that this was one of the best they have seen. It's safe to say that it made my top 10 Reasons to Stay at the Riu Palace Pacifico.
To learn more about the Riu Palace Pacifico or to book your next vacation. Head to the Riu Palace Pacifico website.