Christmas Wine Charms Dollar Store Craft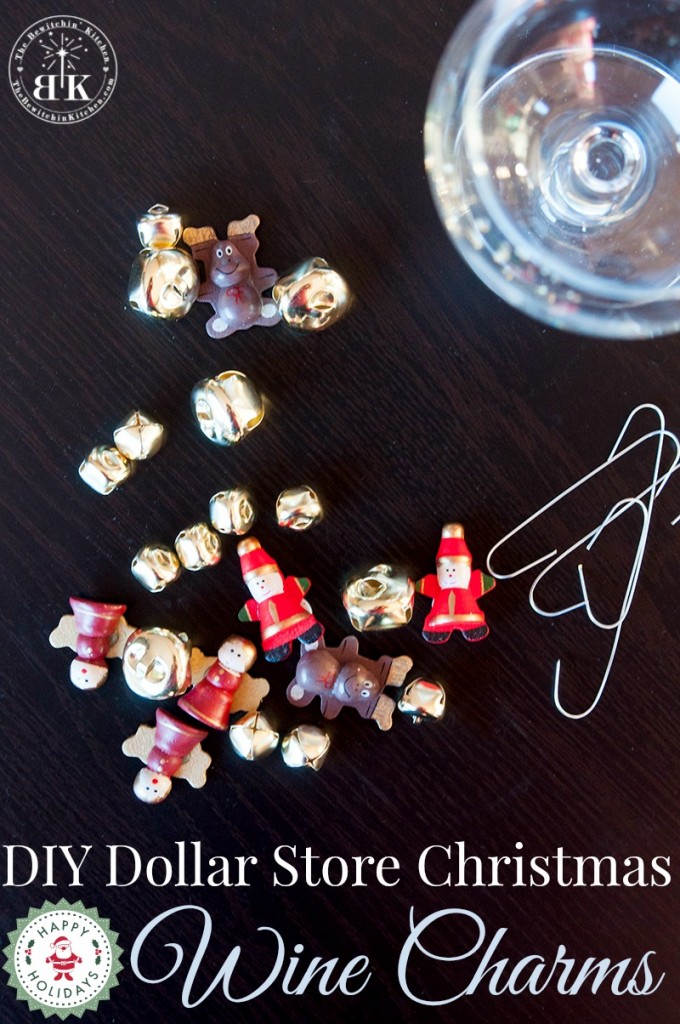 Are you dying to do a Christmas Craft but don't have a crafty bone in your body? I have the easiest (and cheapest) craft for you that makes a great gift and party favour: Christmas Wine Charms.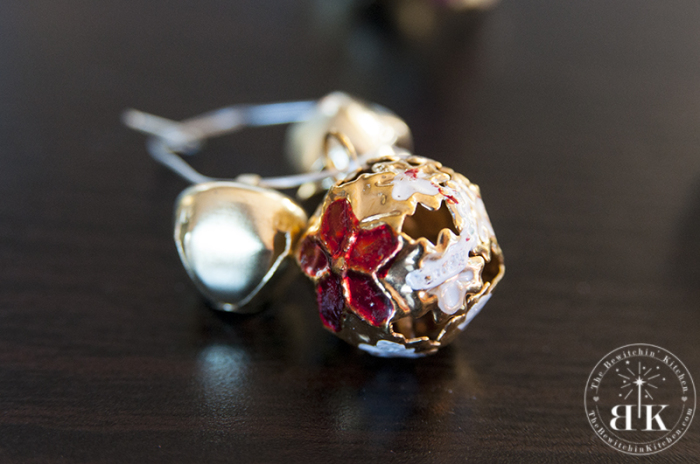 I really wanted to do a Christmas craft this year, since last year's DIY Ruffled Tree Skirt was such a success, but I had no idea what. I was browsing through a favourite store of mine and saw some wine charms that I thought were cute. When I realized they were just some cheap wire and jingle bells, I was inspired. I then walked next door to the dollar store and got the supplies I needed.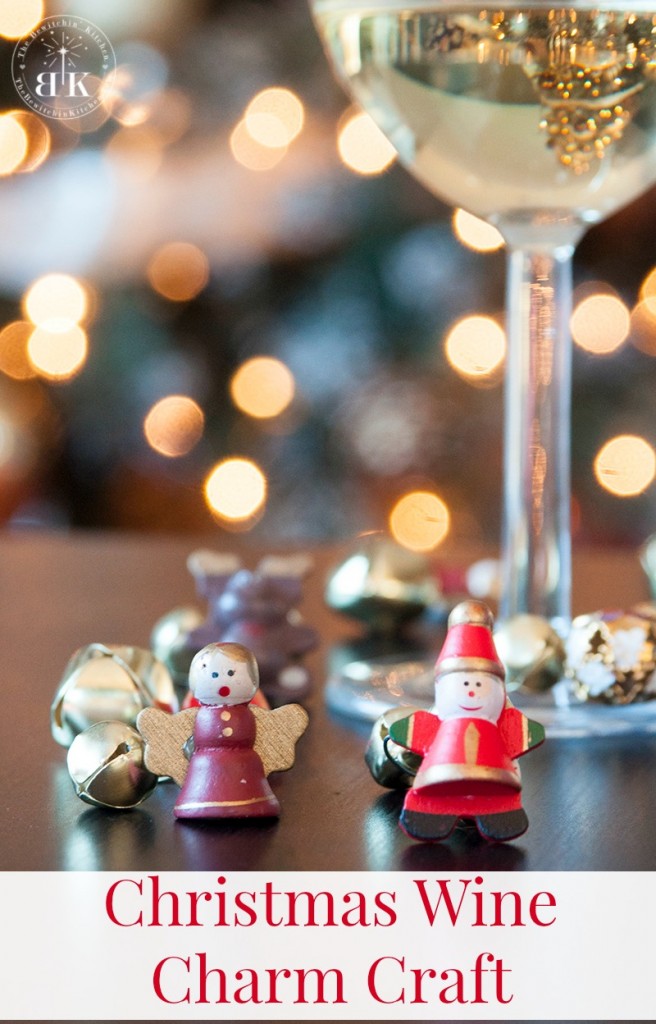 Christmas Wine Charm Craft Supplies:
Bag of small jingle bells ($1)
Bag of regular sized jingle bells, I bought two different kinds ($2)
Christmas ornament hooks ($1)
Holiday wooden characters ($1)
I spent $5 on this whole craft and if I wanted to I could have made at least 100 (if you're having a Holiday wedding this would make a great wedding favour that only costs $5!).
Christmas Wine Charm Assembly: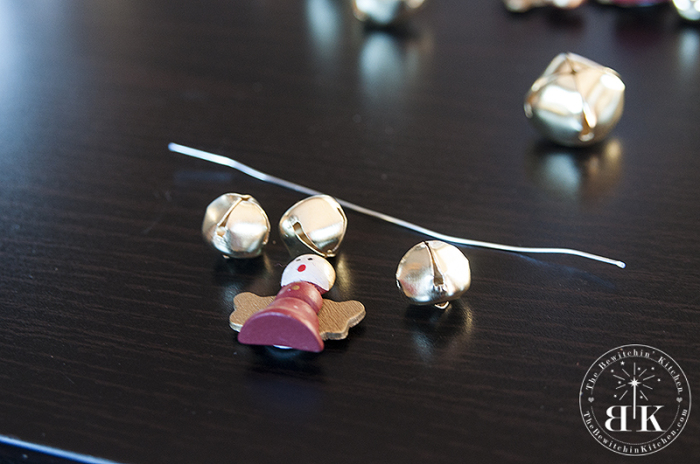 Step 1: I straightened out the ornament hook the best I could. If you can find regular wire, go ahead and buy that but our dollar store didn't have any. I then layed out that supplies I was going to use (3 small jingle bells and a wooden character).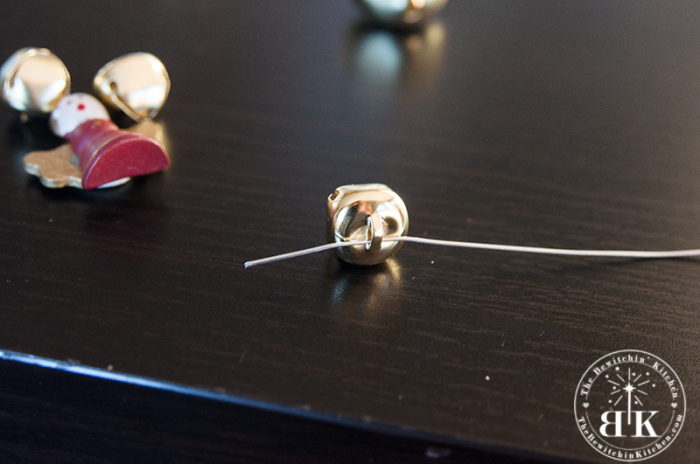 Step 2: Thread the all the jingle bells through the wire.
Step 3: Peel the sticker backing off the character and stick onto the middle jingle bell. If your character didn't come with this option: a hot glue gun will do you wonders.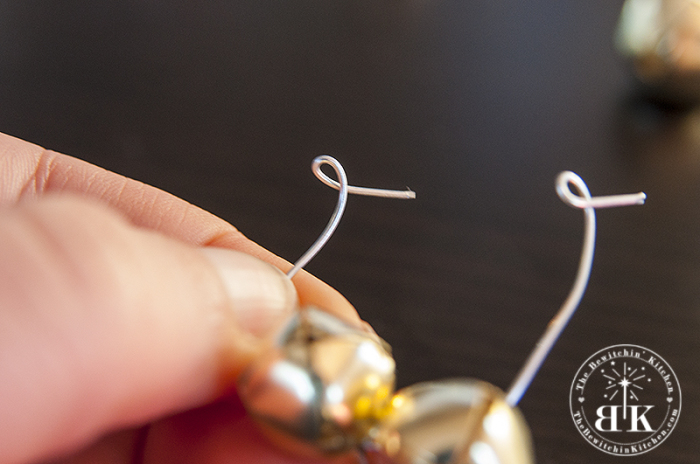 Step 4: Bent the ends into loops, this way the bells won't slide off when you remove the charm from the wine glass at the end of the night. You can also hook them together easier this way when you wrap the stem.
You now have Christmas Wine Charms for your festivities this Holiday season.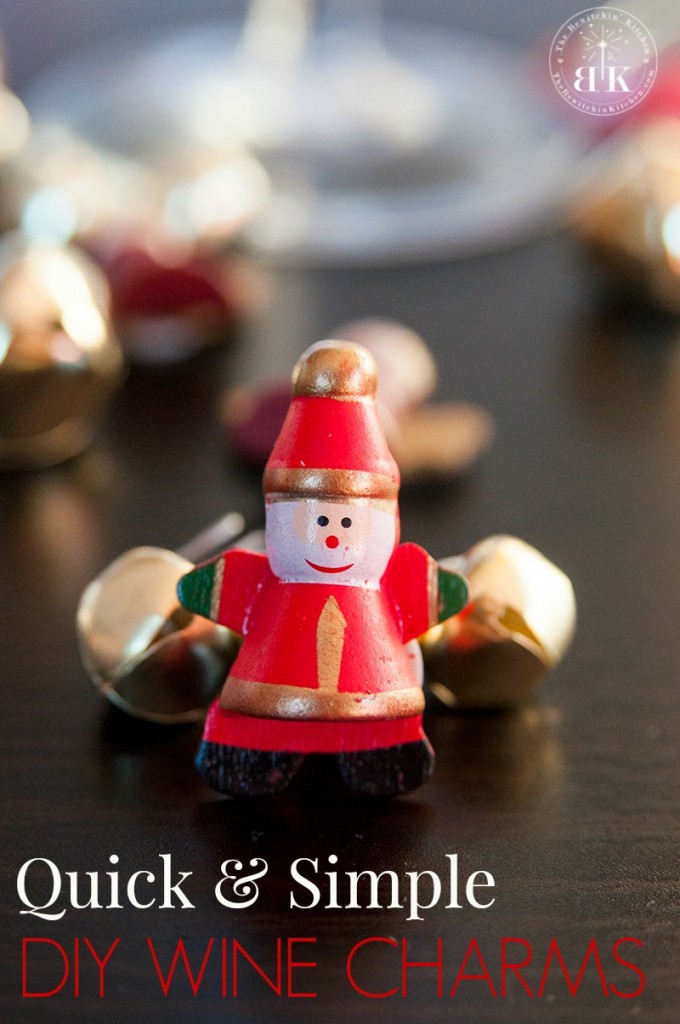 That's all there is to it! These Christmas Wine Charms are easy crafts,  super fast and budget friendly.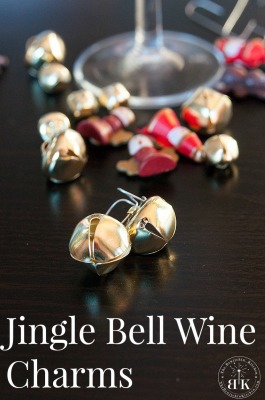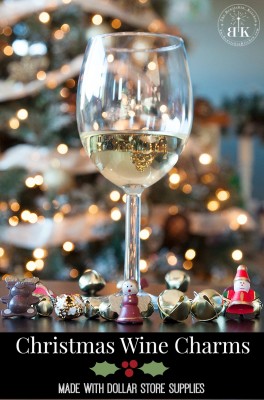 Do you use Christmas wine charms at your parties?