Dyson DC78 Cinetic Turbinehead Animal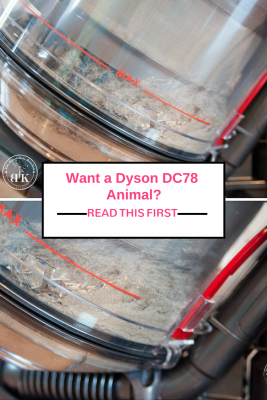 I consider myself a clean person, I dust daily and vacuum every second day. With a son with asthma, I do my best to keep up on anything that could trigger an attack. I have been testing out the Dyson DC78 Turbinehead Animal over the past few weeks and you guys, I'm seriously shocked at the difference it has made.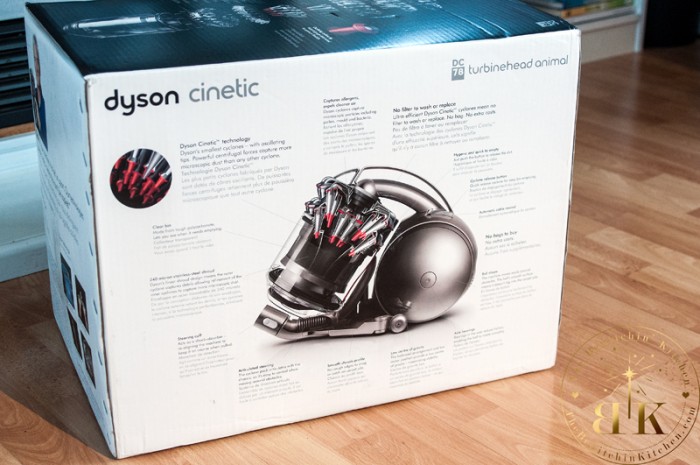 Dyson DC78 | What's Cinetic™ Cyclone Technology?
Not only is the Dyson DC78 bagless, there are no filters to clean. Aside from emptying the large capacity canister from time to time, there is no maintenance with the Dyson DC78. No expensive and hard to find bags to buy (the bags I had to buy for my previous vacuum were not sold locally and in the end cost me $48 for 5), and no filters to wash and wait 24 hours to dry!
So how does it work?
Most bagless vacuums use inefficient cyclones to separate dirt and dust from the air. Dust that isn't captured passes onto the filter – clogging it.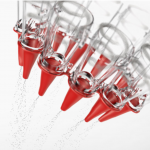 Dyson uses 54 Cinetic™ cyclones that have high frequency oscillating tips that vibrate. What this does is it prevents clogs, the dirt is shaken out and separates the dust, eliminating the need for a filter.
What this means for you:
No loss of suction. In fact, Dyson went a step further in their testing to ensure that your Dyson DC78 will never lose suction in it's lifetime. In their tests, the Dyson successfully sucked up 10 years worth of dust with no loss of suction.
As I said before, no bags to buy and no filters to wash.
Captures allergens and expels clean air.
The Dyson DC78 & Allergens:
As I mentioned earlier, my son has breathing problems and since he's been born I have been made more aware of surrounding allergens.
Did you know that other vacuums often have inefficient cyclones? What that means is that the microscopic particles (think mould spores, pollen) travel to the filter. If the machine isn't properly sealed (which most are not), the allergens and other microscopic particles escape back into the home and into your lungs.
Dyson cyclones capture particles down to 0.5 microns (which includes pollen, mould and bacteria) and expels cleaner air.
Not only are you cleaning your floors, but you're cleaning your air as well.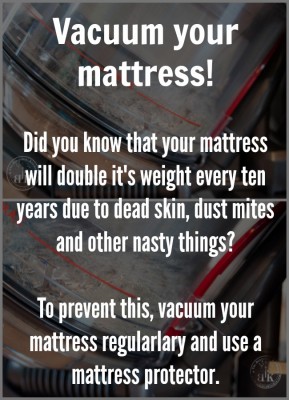 Helpful hint: Don't forget to vacuum your mattress as well. Did you know that your mattress will double it's weight every ten years due to dead skin, dust mites and other nasty things? To prevent this, I recommend vacuuming your mattress and using a mattress protector.
Dyson DC78 Cinetic™ Animal | What It Comes With: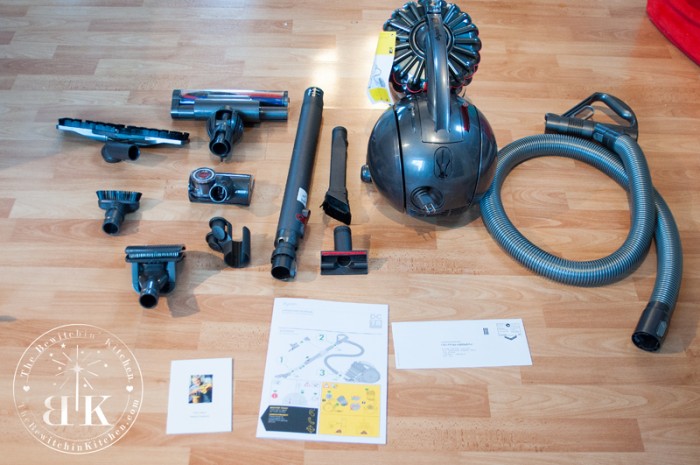 I was pleasantly surprised with just how many accessories I received with the Dyson DC78 Turbinehead Animal. I made a quick video and went over everything that comes with your Dyson Dc78.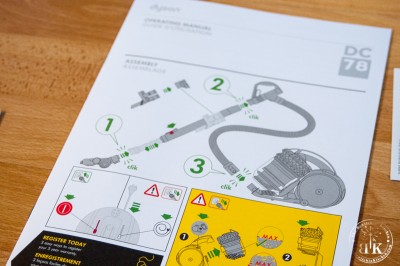 In reality the Dyson DC78 was ready to go right out of the box. I quickly snapped the hose in place and I was in business. There is a quick and easy to read "getting started guide" to make sure you put it together correctly.
Dyson DC78 Animal | Does It Work?
I was pretty impressed in the thirty seconds it took me to vacuum the area rug.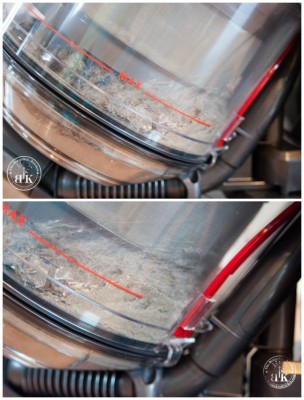 This is just how much dirt I was able to get out of my little 5×7 area rug, that is seriously disgusting. I was incredibly shocked when I looked at the canister after my short vacuum. Yes, the rug was a little dirtier then normal (that's to the extra snow and glitter) but I vacuum every two days and I was not expecting it to be this bad. Do you see the sand at the bottom? Sand, cat fur, dog fur, glitter and dirt. I can't believe how much my last vacuum left behind.
Dyson Ball Technology:
The Dyson DC78 turns on a dime and is incredibly easy to maneuver around the house. There are two balls: one on the base and one on the Turbinehead attachment.
Other exciting features of the Dyson DC78 Cinetic™ Animal:

Hygienic Bin: The hygienic bin is great, I like how easy it is to empty – just a push of a button and the bottom opens. Since I'm constantly vacuuming up cat and dog fur, it can get stuck on the sides and Dyson includes a little scraper so I don't have to get my hands dirty.
Long Cord: In the past, a downside to previous Dyson's was the short cord. I'm happy to say that the Dyson DC78 has eliminated that problem. The new cord has a long reach where I only have to switch outlets twice now to do my whole upstairs, this also prevents me from tugging on the cord and bending the prongs (surely I can't be the only one out there who is guilty of that).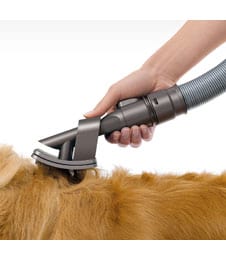 Groom Tool: This was the accessory I was the most excited for, but my little Chilli is too jumpy to let me try it out on him just yet. This tool doubles as a pet grooming brush and a clean up tool, as you brush your pet the Dyson sucks up the mess! No fur all over the house and an easy clean up after! I do plan on posting a video with my experience once my dog warms up to the vacuum.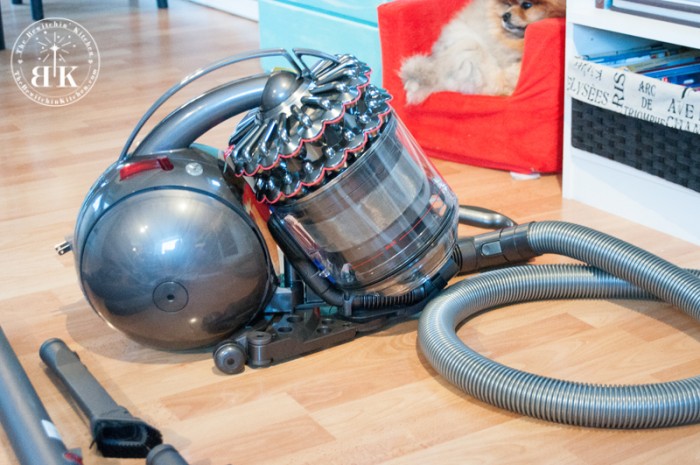 The Dyson DC78 Cinetic™ Turbinehead Animal offers a lot of features for one little (and compact) machine. Now that I have one, I couldn't imagine using anything else.

I have an exciting announcement to share. Today (January 19) Dyson has released their Cinetic™ cyclone technology in an upright. So if you prefer to push your vacuum rather then pull, Dyson has you covered.
Both Cinetic™ versions are available on DysonCanada.ca and at all major retailers (the upright will be available outside the Dyson Canada website in February).