My Glam Maternity Session
A few weeks ago I hired a makeup artist, had my hair styled, and stepped into the studio of Little Wild Flowers Photography for a glam maternity session. I'm so excited to share how this beautiful maternity photography session turned out. Although, I may be a bit biased.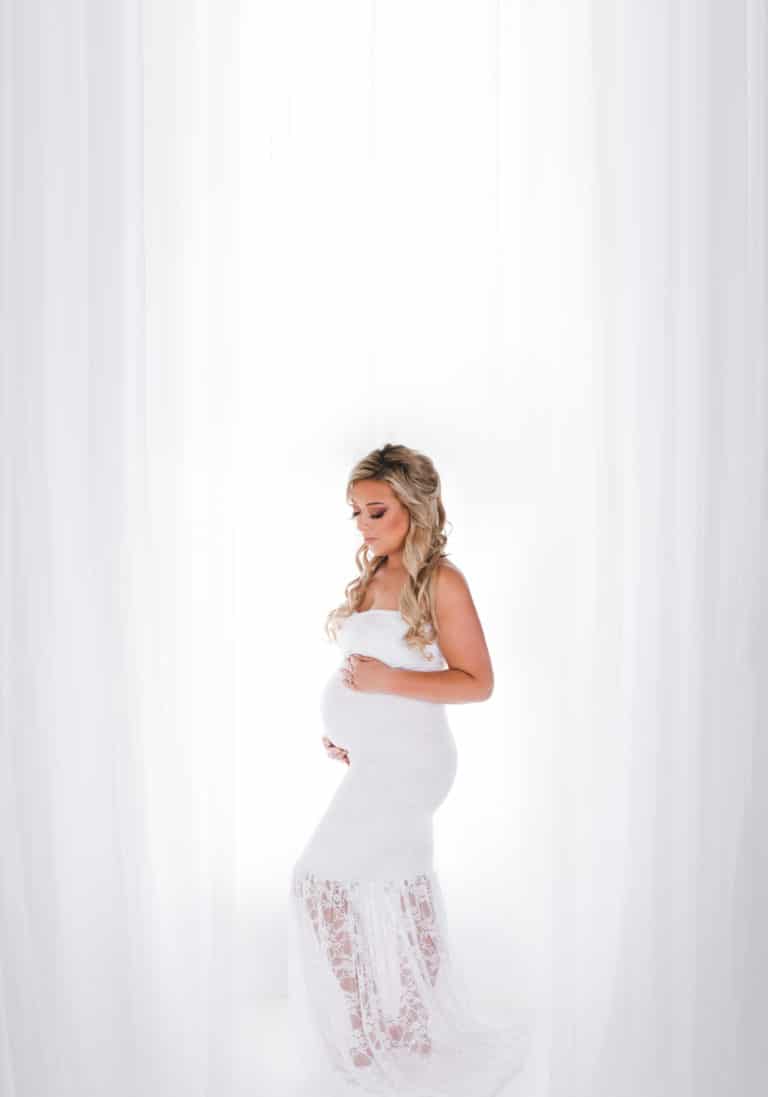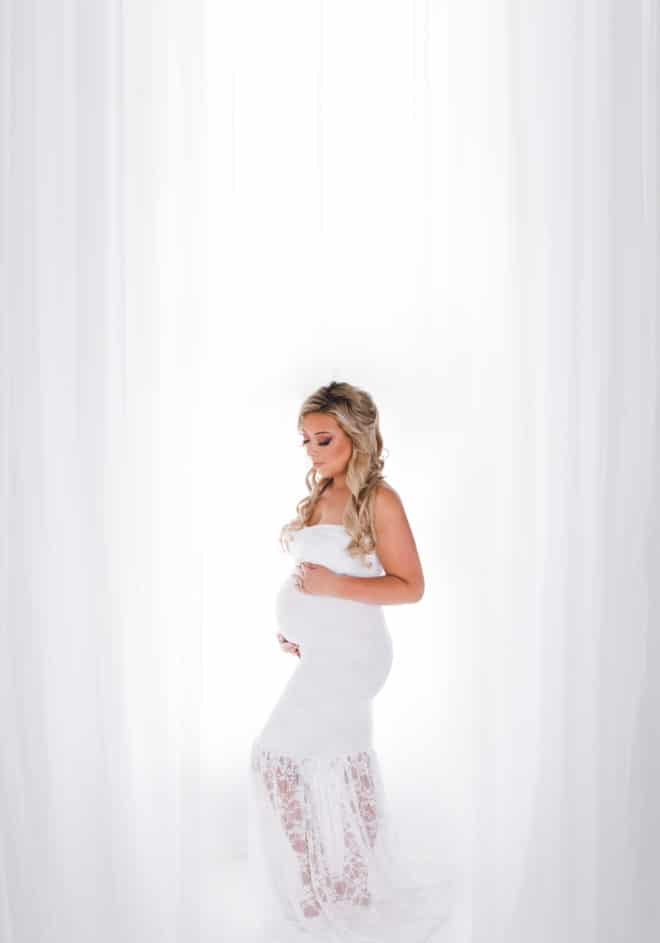 Glam Maternity Session
Randa's Note: I paid for this session, but I am so over the moon I wanted to share with you not just for the photos but my experience for those in search for a Prince George maternity photographer. I do see I have locals hop on from time to time. Note: Charla is now located in Penticton, BC.
Okay, it comes as no surprise I like pretty things. I like sparkly things. I like to feel pretty.
Pregnancy is the opposite of all of that.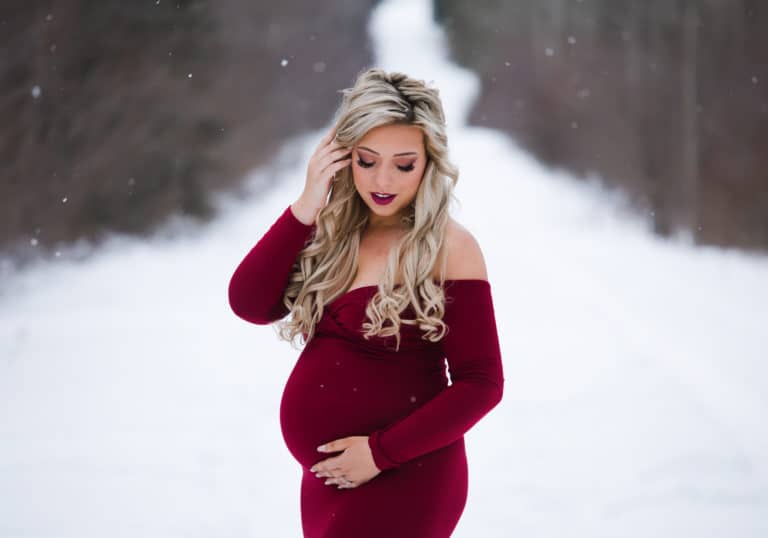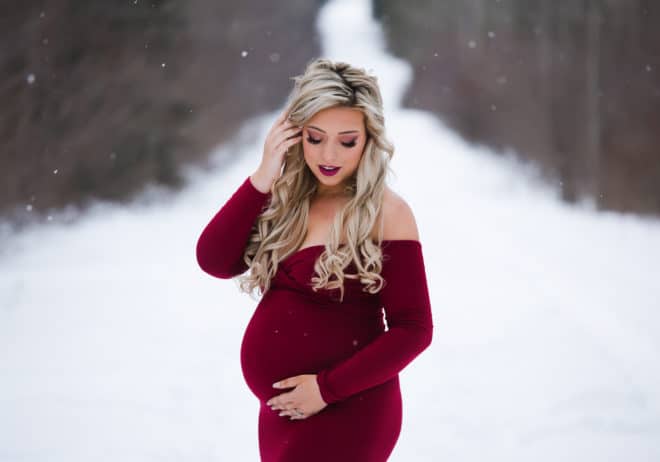 I was looking for local Prince George photographers to hire for my newborn shoot and that's when I found Little WildFlowers Photography. (Note, Charla is now a Penticton Photographer).
You know when you find a service that's so perfect you book it immediately? Yes, that happened.
Charla asked if I wanted a maternity shoot and the first thought that came to mind: oh heavens no.
Pregnancy isn't my jam…I don't get the pregnancy glow, I gain weight fast, furious and everywhere and clothes don't fit. I'm tired so I don't take care of myself the way I usually would, I guess you could say I'm the frumpy pregnant lady. While I'm pregnant, my confidence is at an all-time low.
Still, I crept her maternity gallery on her site, checked out all her social media and decided to just go for it. I didn't have a maternity photo session while pregnant with my son so I thought that I should do something different. Besides, if I felt like I looked too big and not like myself in the photographs that in a few years I would look back on them and appreciate it and be mature about what this time in my life meant then. Yes, I totally thought this, yes I know I should be ashamed.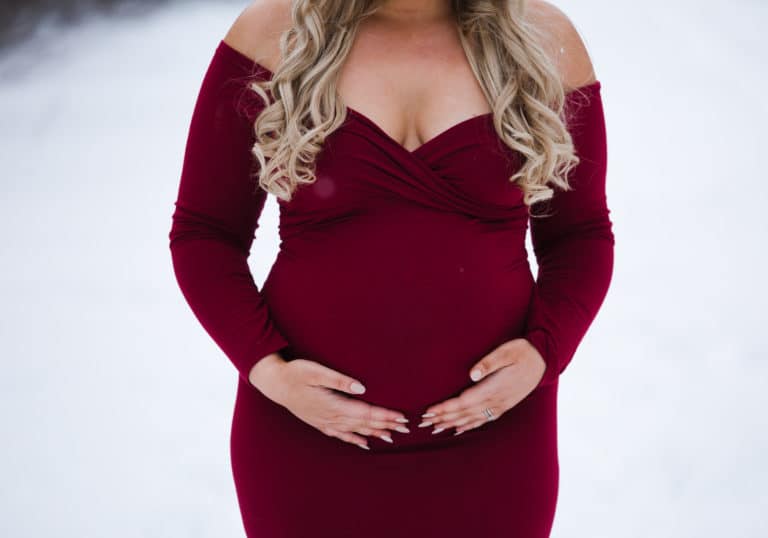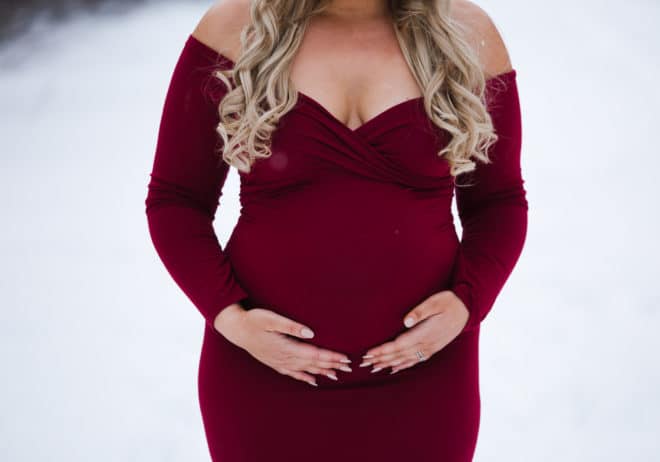 I wasn't nervous but I did feel self-conscious, and the funny thing is that the moment I walked into her studio – it all went away. Charla is a blast to chat with! The bonus is while she photographs you, there is no feeling awkward at all. She poses, in an unposed way and I love it. It's natural. It's beautiful. See for yourself with my maternity photos.
I had my maternity session at 27 weeks.
Little WildFlowers Photography
Again, I have NOT been compensated or sponsored in any way by the post. When I love a service I paid for from hard working women that are putting themselves out there, I love to celebrate and share them (like my Disneyland Photography Family Session with Sarina Arco).
By the way, I never sought out for a glam maternity session. It just ended up this way. The look I love and Charla's style just blended so well together, it was a match made in heaven. I like airy and bright, with beautiful accents, and that's what Charla delivers.
Our maternity shoot consisted of three locations:
Charla's Studio in her home.
Outdoors
Art Knapp's (yes, the garden store)
To keep in my budget, the images I chose to purchase were the locations of the first two, so that's what I'm sharing today. For those who know me well, yes – the budget will be out the window when I have my newborn photography session with Charla.
Oh but it was so difficult to narrow down the photos to just 10, you have no idea how close I was to bumping the package up.
Pretty Maternity Session In Studio Photos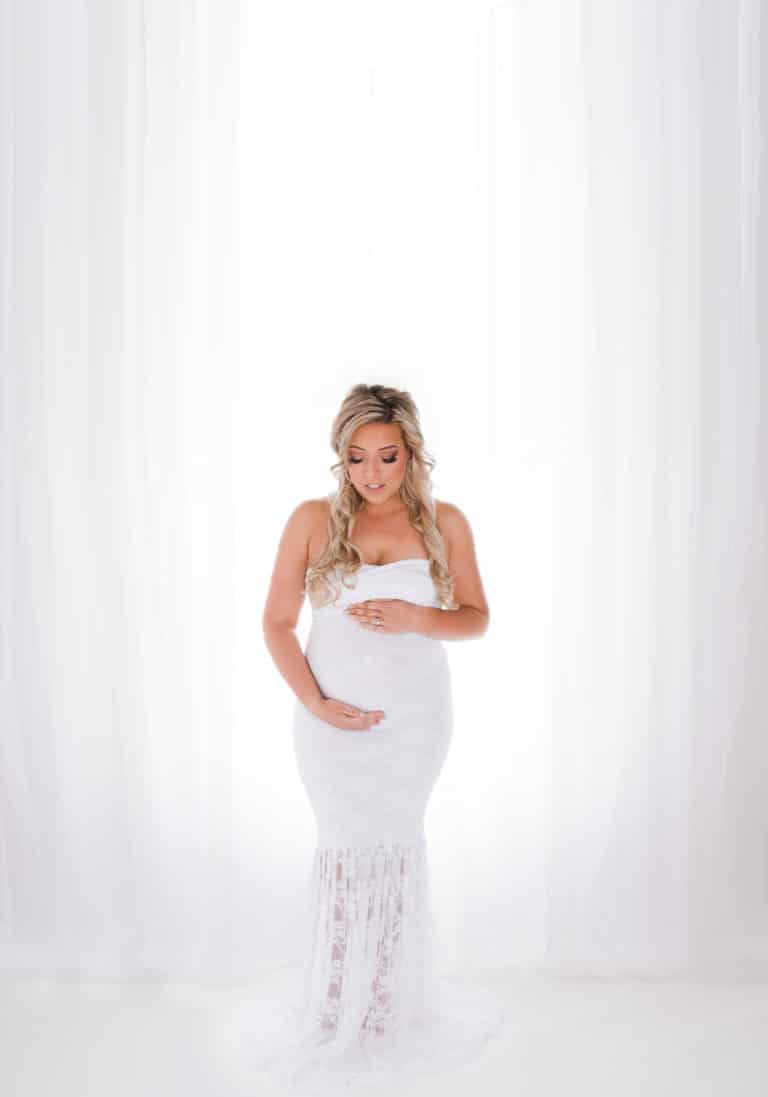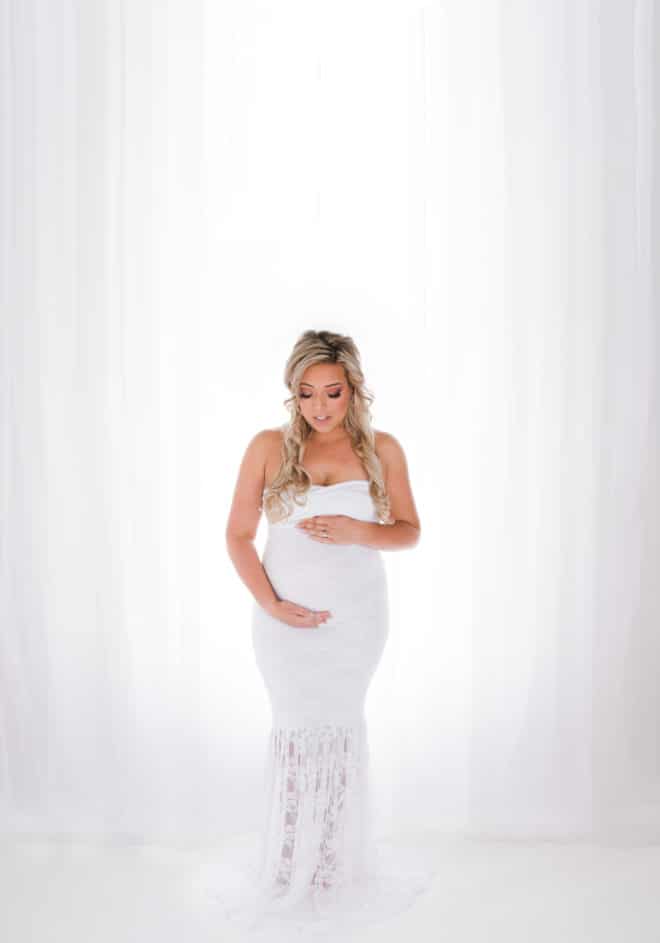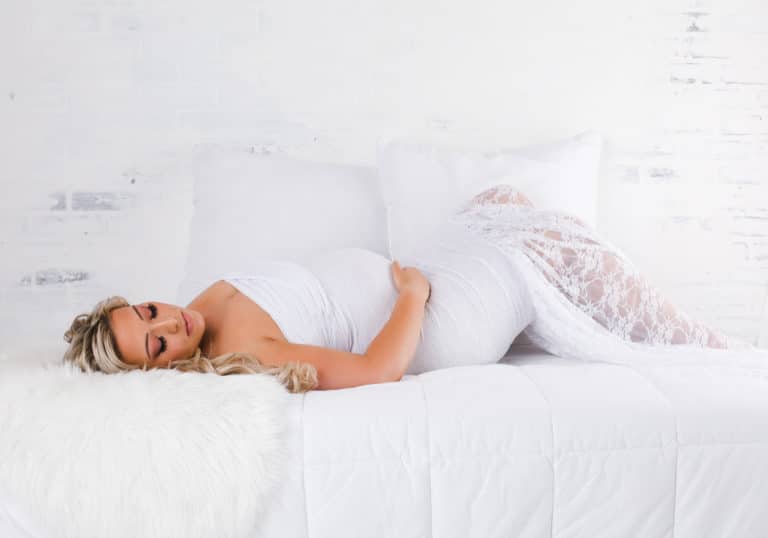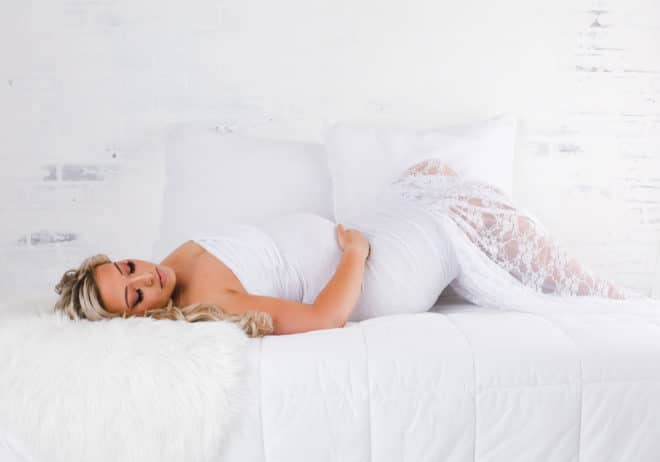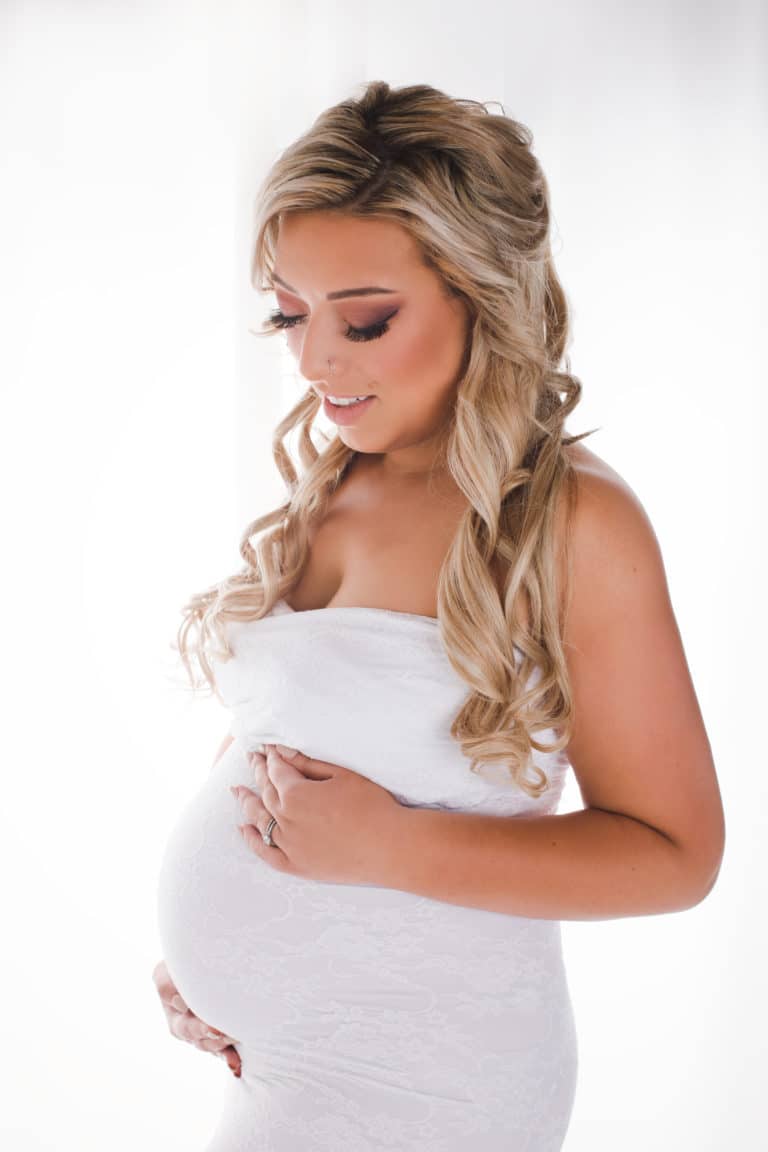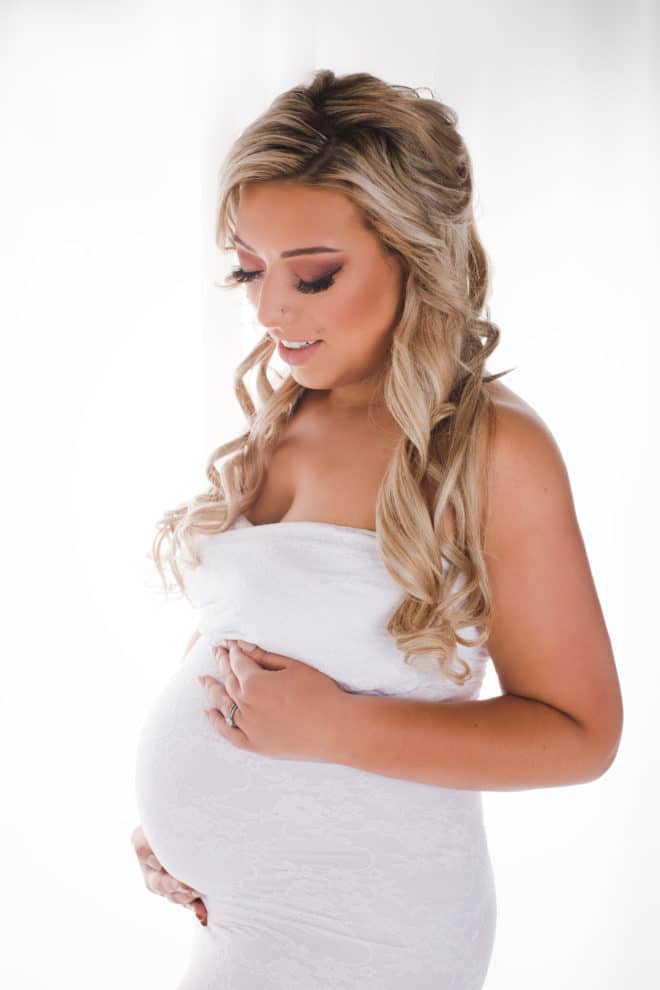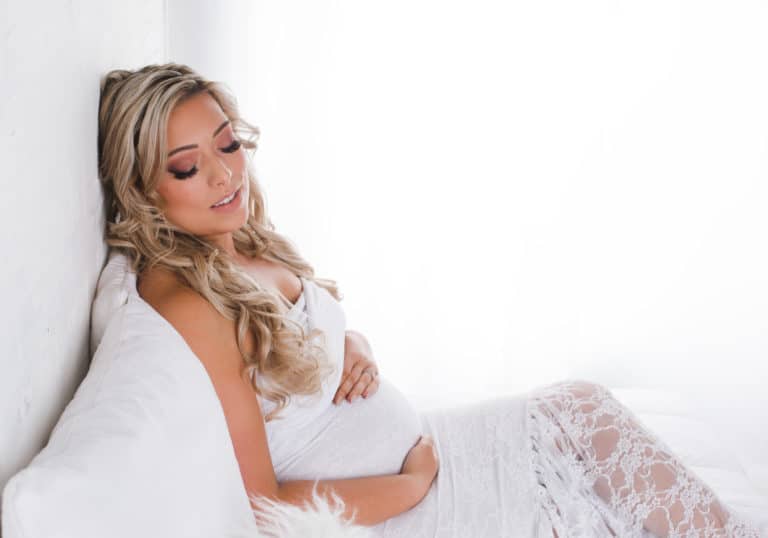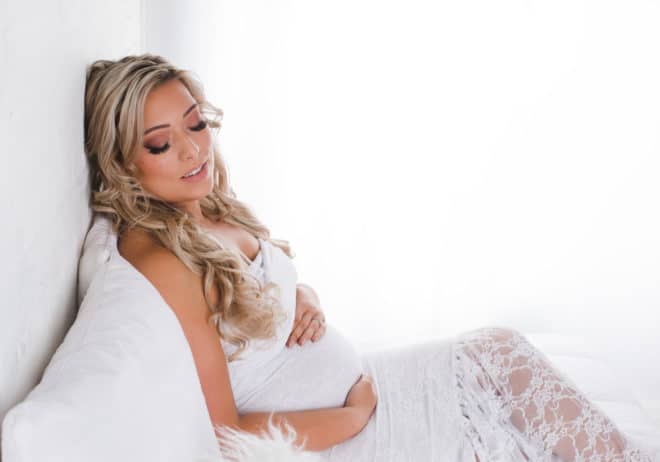 Outdoor Winter Maternity Session Photos
Red Dress was rented from K.C Mae Boutique.
You can also find cute maternity gowns on Amazon affiliate link (some are hit or miss, so be careful but I have heard people rave about lots in some photography groups I'm apart of).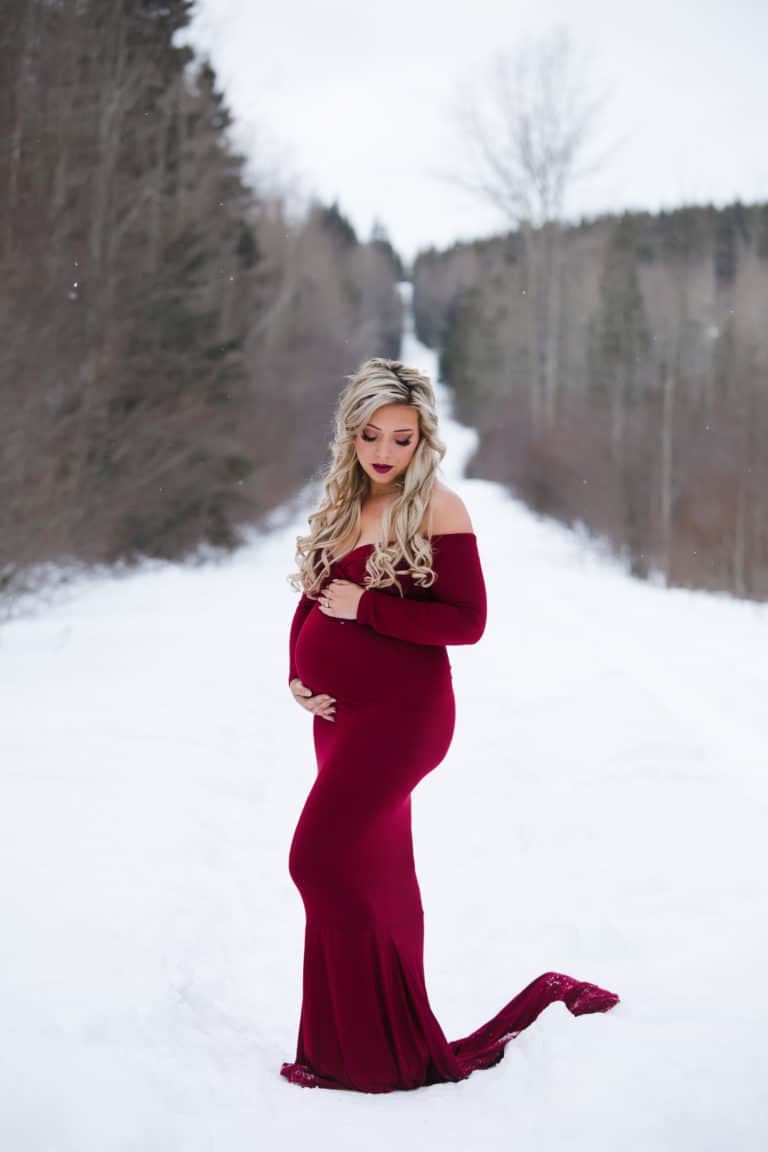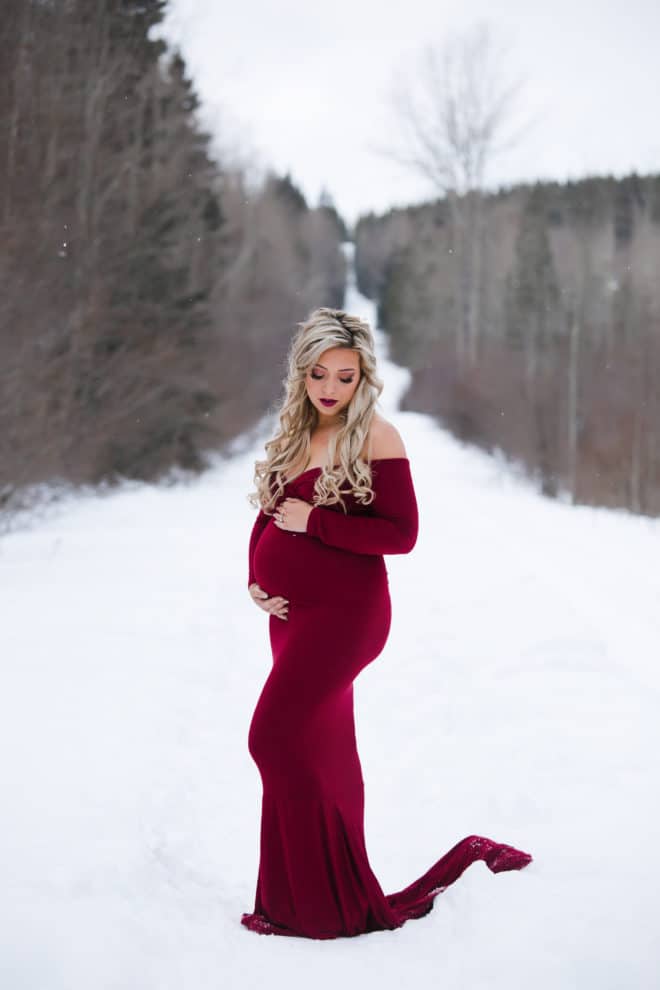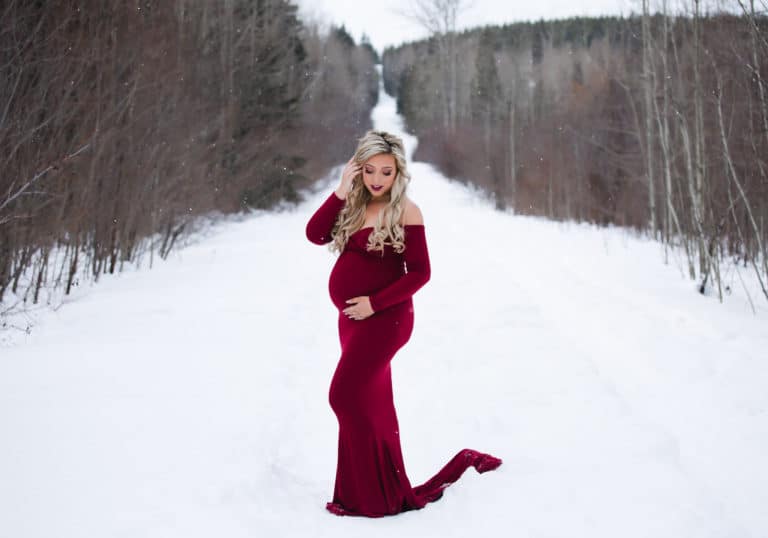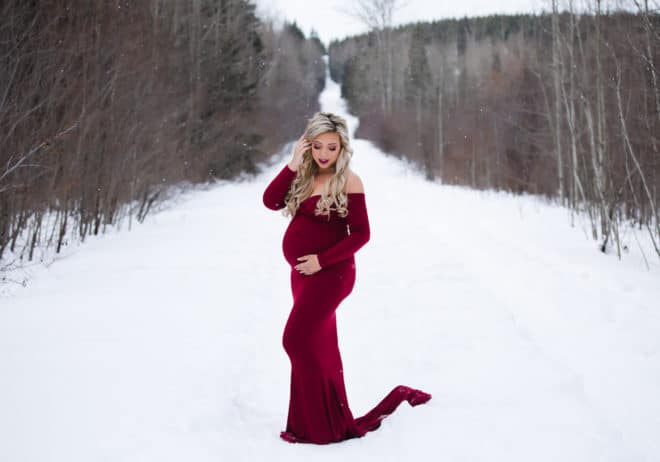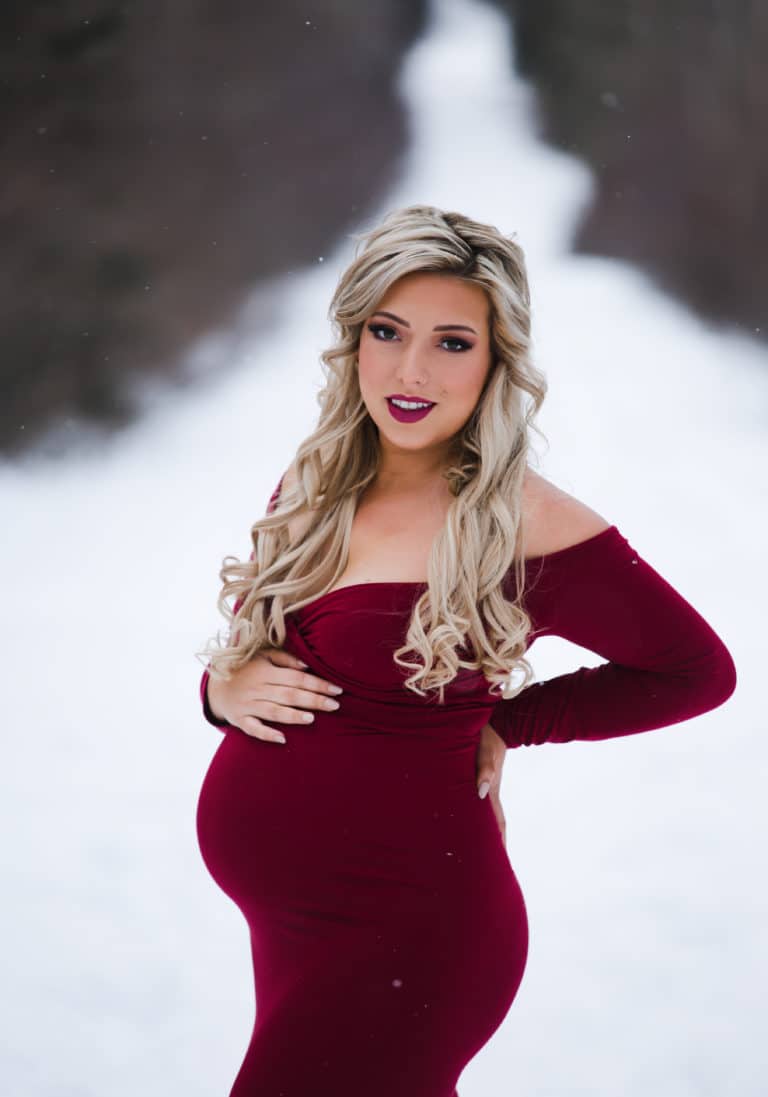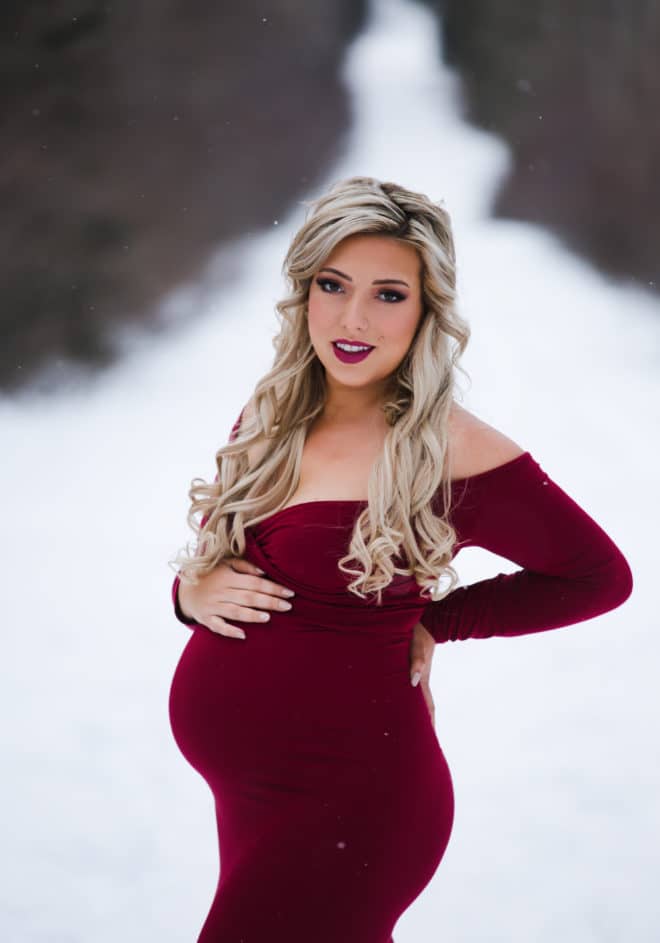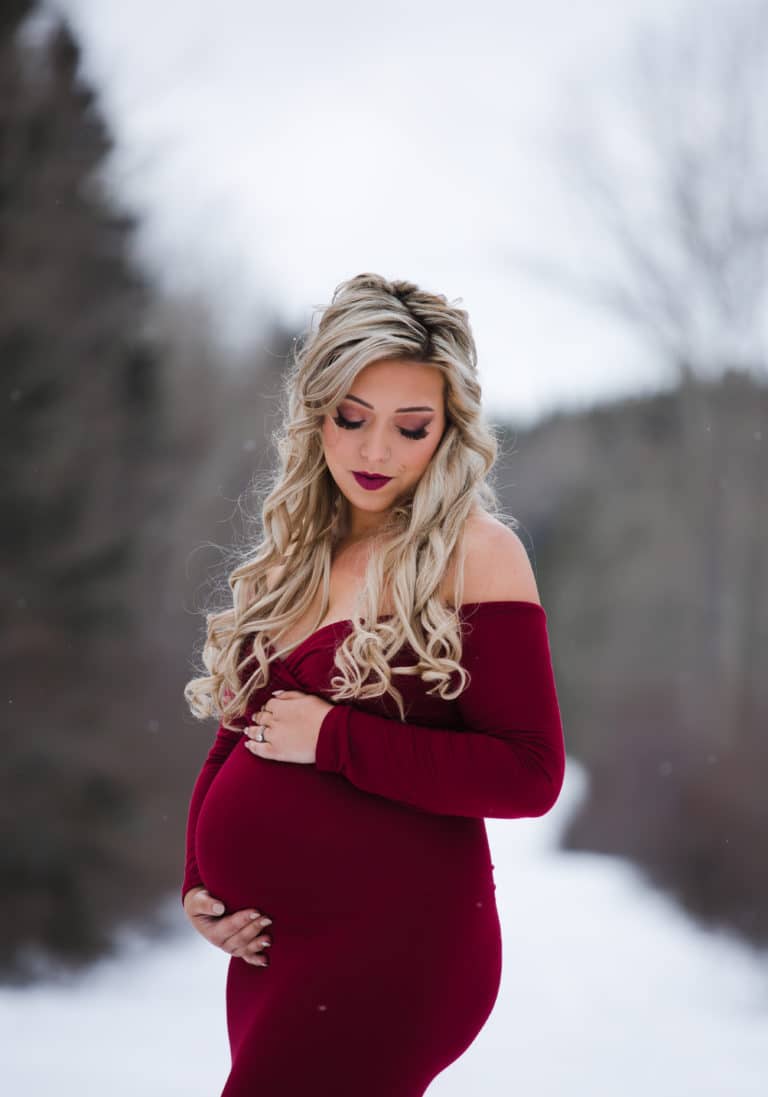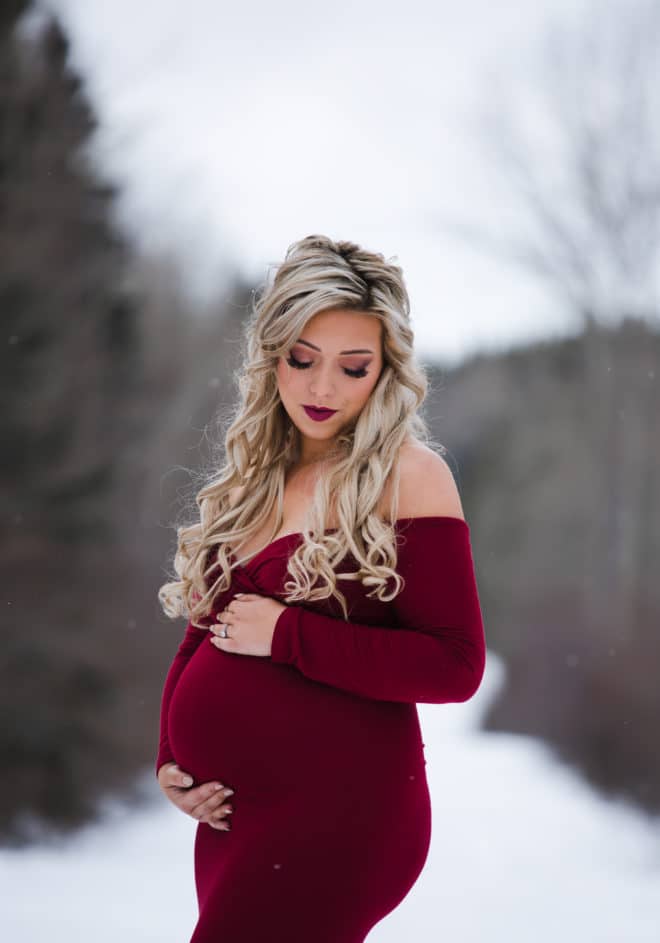 Thank you for taking the time to go through these photos from my glam maternity photo shoot with me. I am absolutely in love with them.
Also a huge thank you to Charla Marie Photography for capturing these moments and bringing so much beauty into this pregnancy. I cannot wait for you to photograph our baby girl when she makes her arrival <3
Please check out her website, Facebook, + Instagram and show this amazing boss mama some love and support.