Gluten Free Banana Chocolate Chip Muffins
Gluten free muffins have never tasted so good! These gluten free banana chocolate chip muffins are not just wheat free, but a dairy free and refined sugar free muffin recipe that you and your family are going to love! You can serve these healthy muffins for breakfast, a school snack, or a treat with a cup of coffee.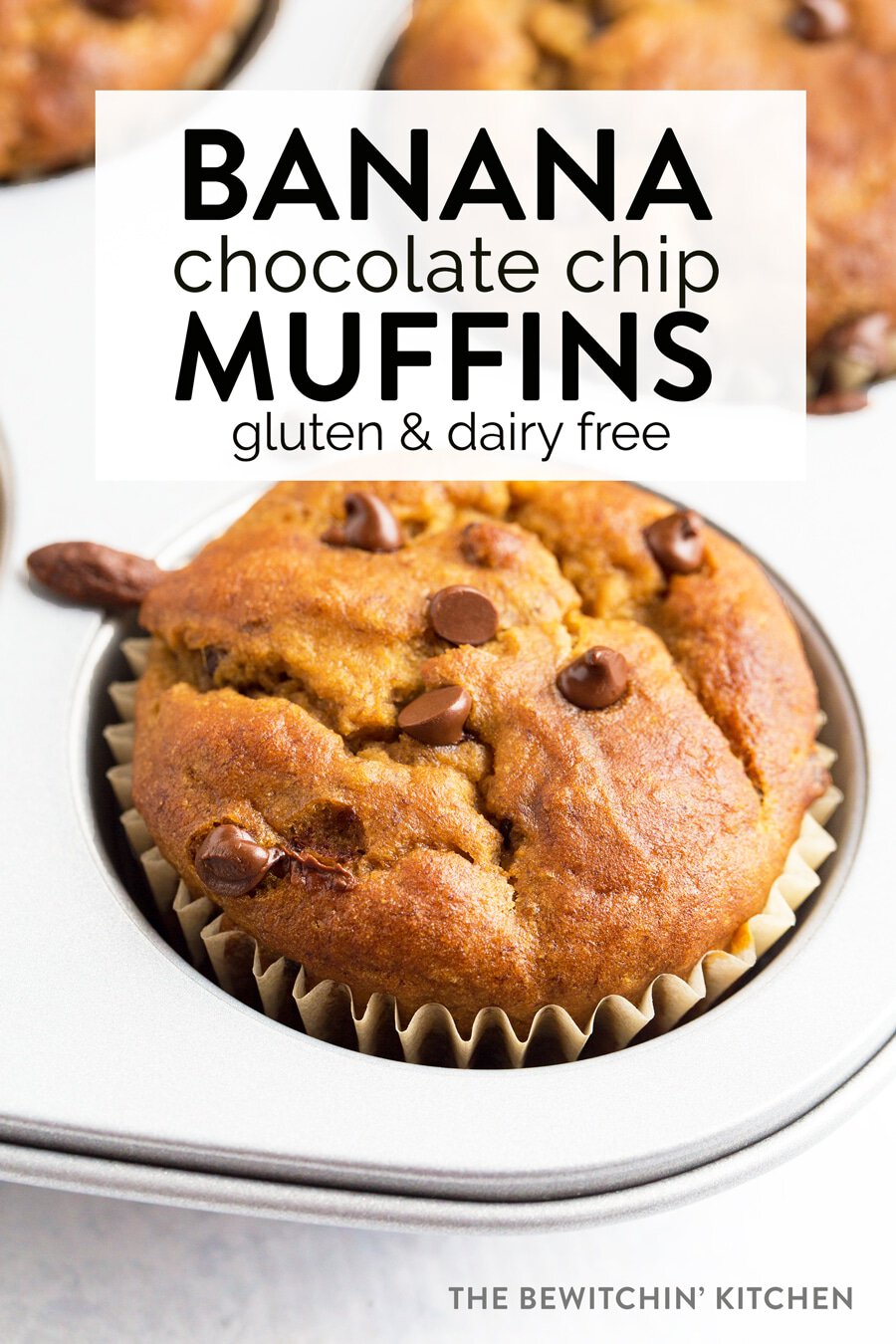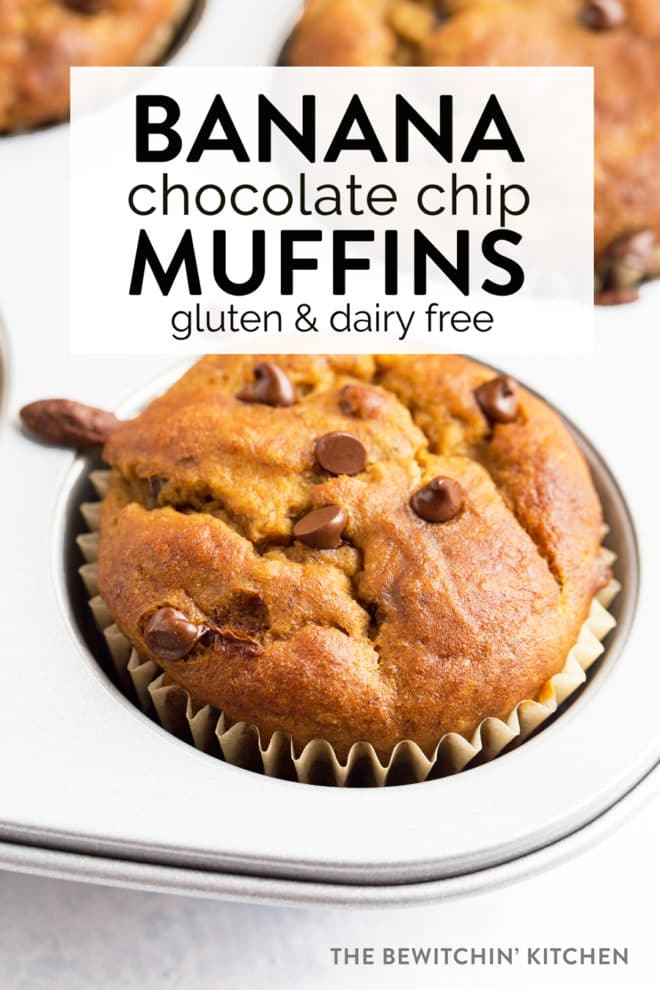 Gluten Free Banana Chocolate Chip Muffins
Disclosure: This post contains affiliate links for your convenience. As an Amazon Associate, I earn from qualifying purchases.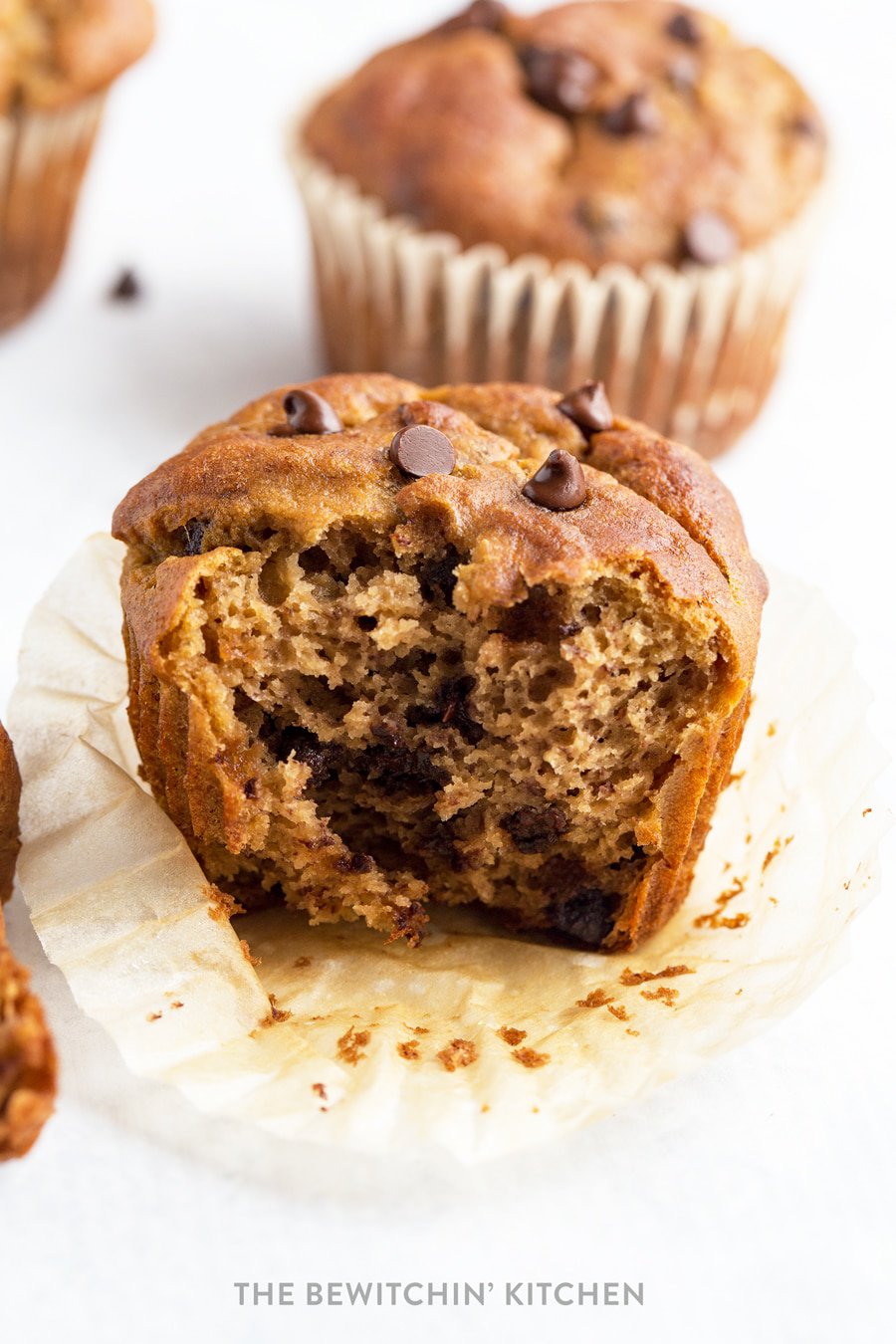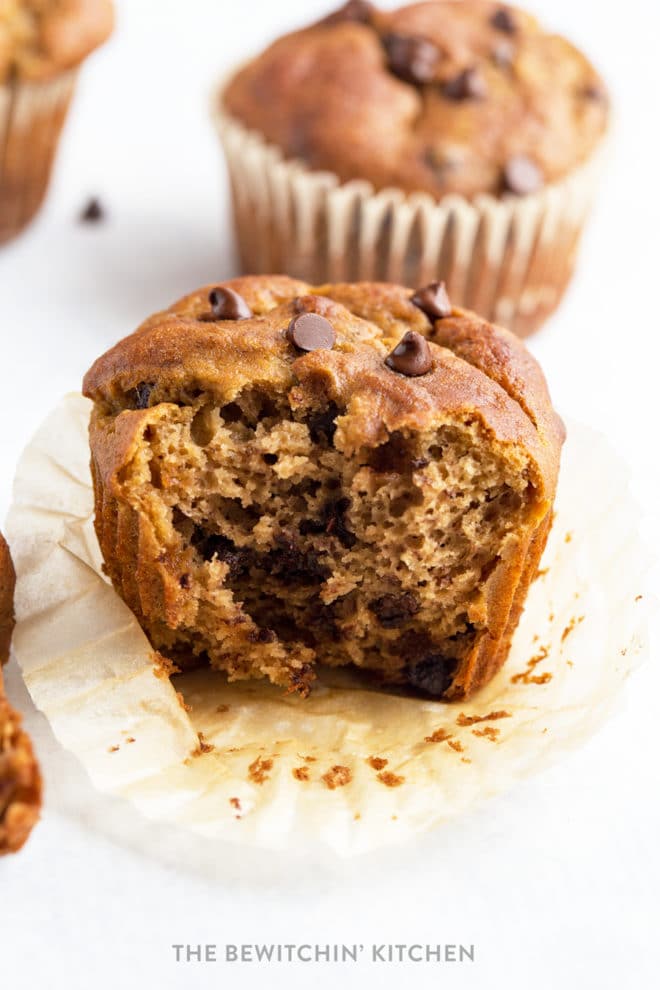 I've mentioned a few times now that I'm enrolled in the Academy of Culinary Nutrition. I don't start until the fall, but I did complete a mini training before the spring.
In the mini training, I learned how to create this amazing recipe, provided by ACN, and how to make gluten and dairy free taste so darn good.
These lessons got me so excited for the fall and what's to come, I can't wait to share it with you. Sure, I may be crazy for started school while I have a newborn in the house but, why not right?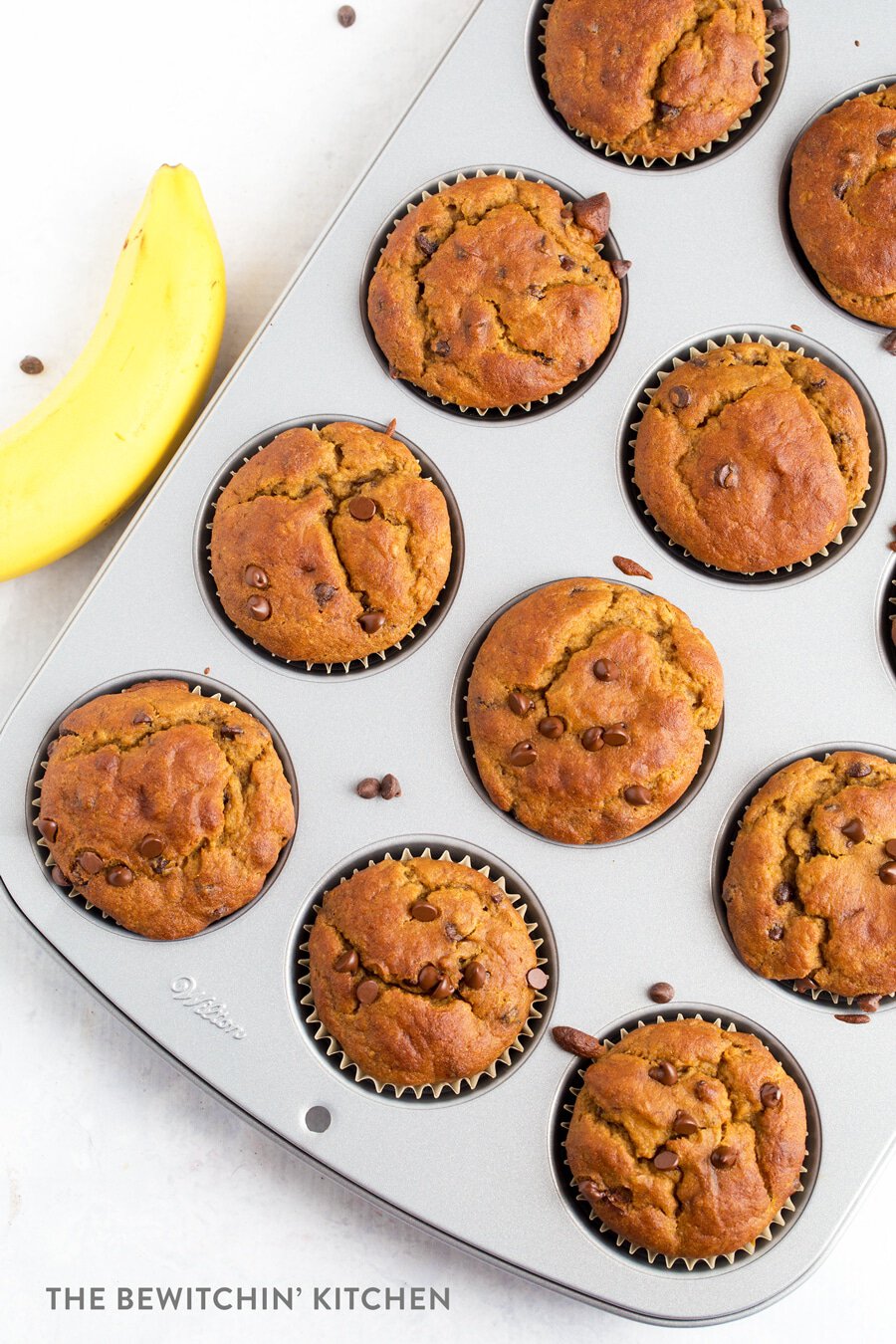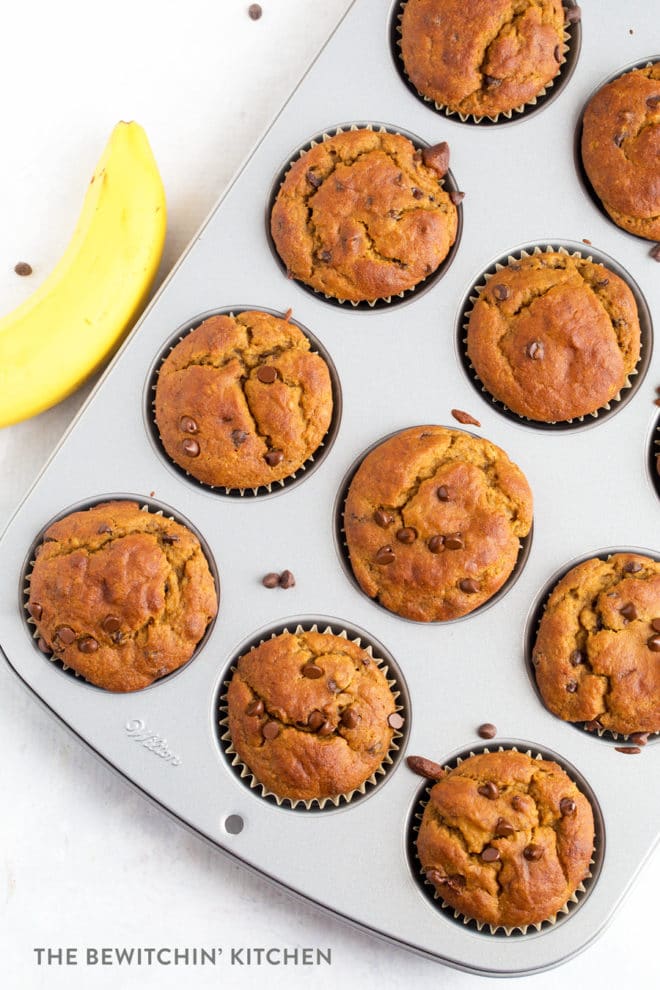 Gluten Free Muffins
Back to the gluten free banana chocolate chip muffins. 
They didn't last long.
I had them every morning with coffee (while they lasted), my son was constantly sneaking them off the counter, and I even caught my husband eating more than one right before dinner (tsk tsk).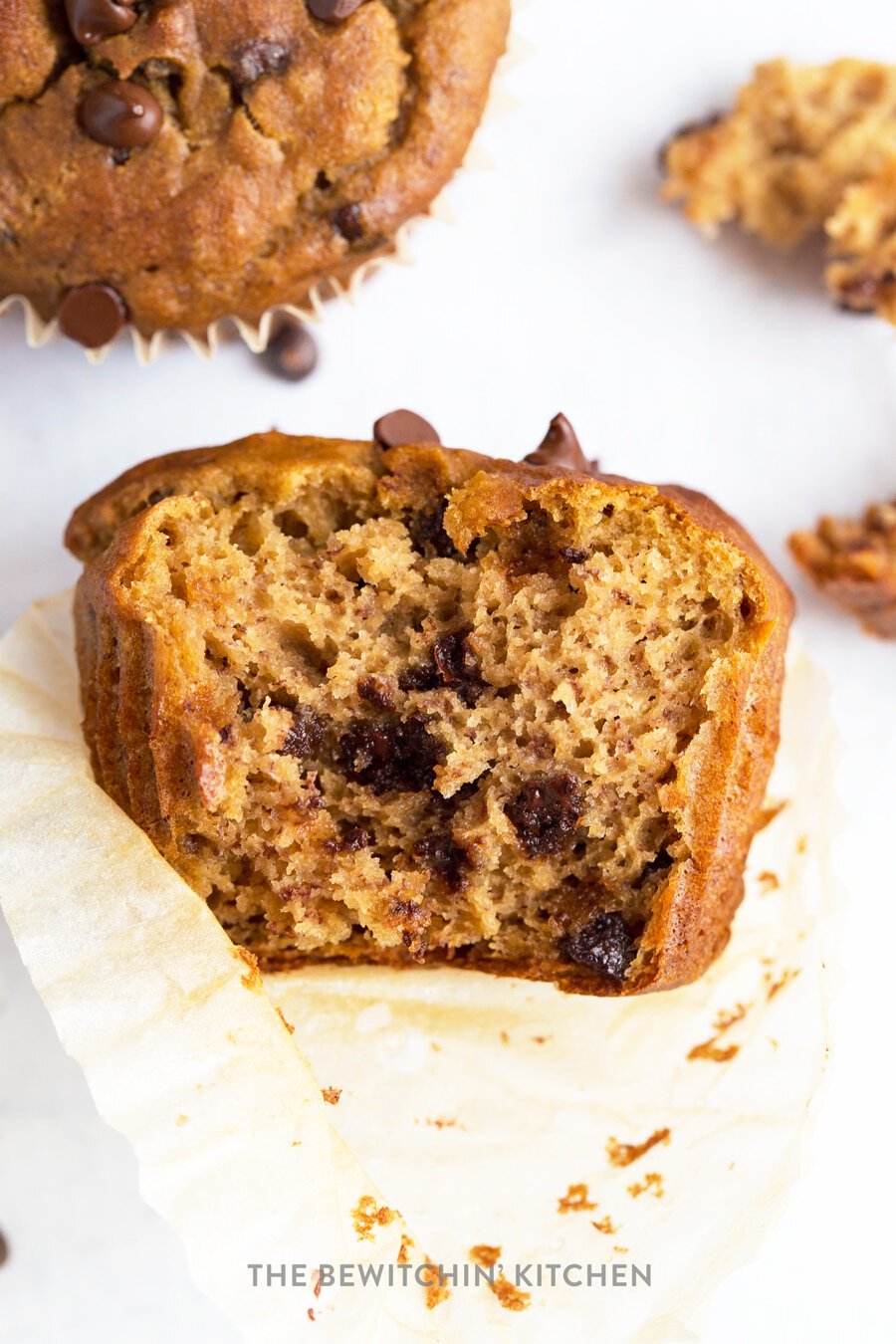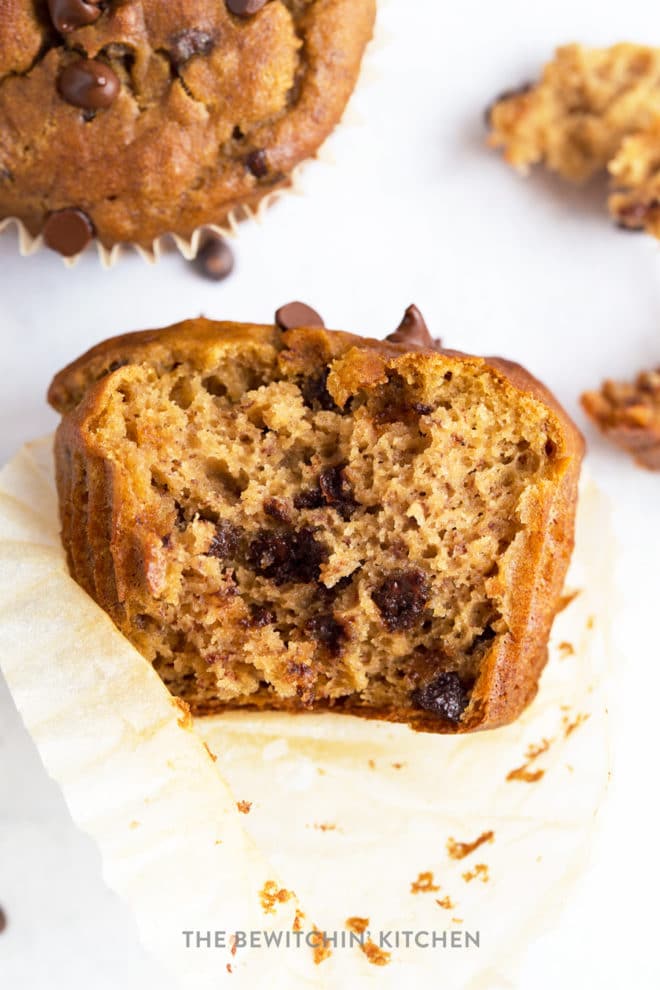 I'm making more today (one week later) but this time I'm going to add some raspberries. I love the base of this recipe and now it's time to transform it into other things. I'm going to fiddle with the base for fluffy gluten free waffles, allergy free pancakes, and more.
Gone are the days where gluten free flour tasted awful (remember that cardboard taste?). You can purchase wheat free flour, but making a gluten free all purpose flour blend is so simple (seriously, it takes seconds to whisk together).
Dairy Free Chocolate Chip Muffins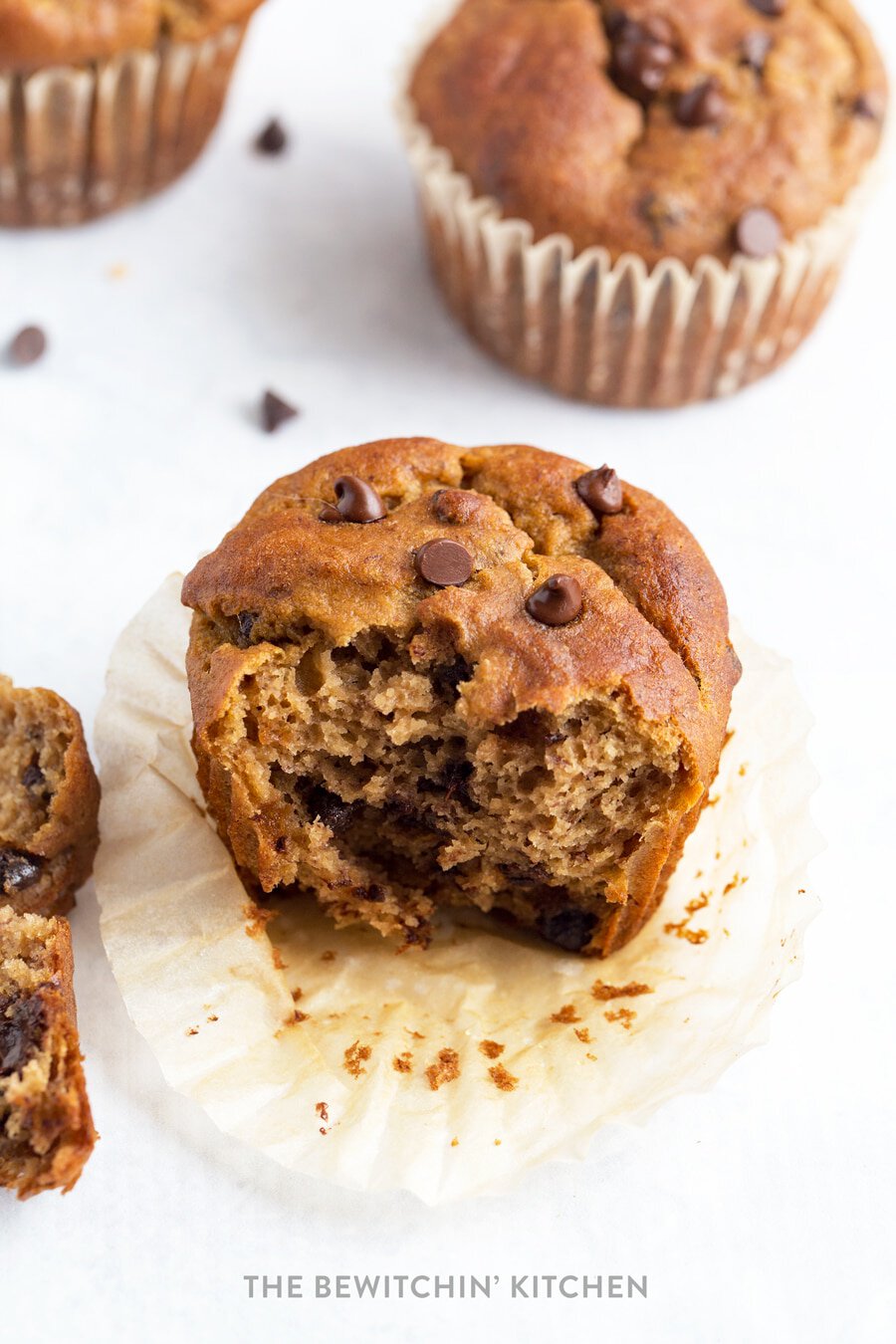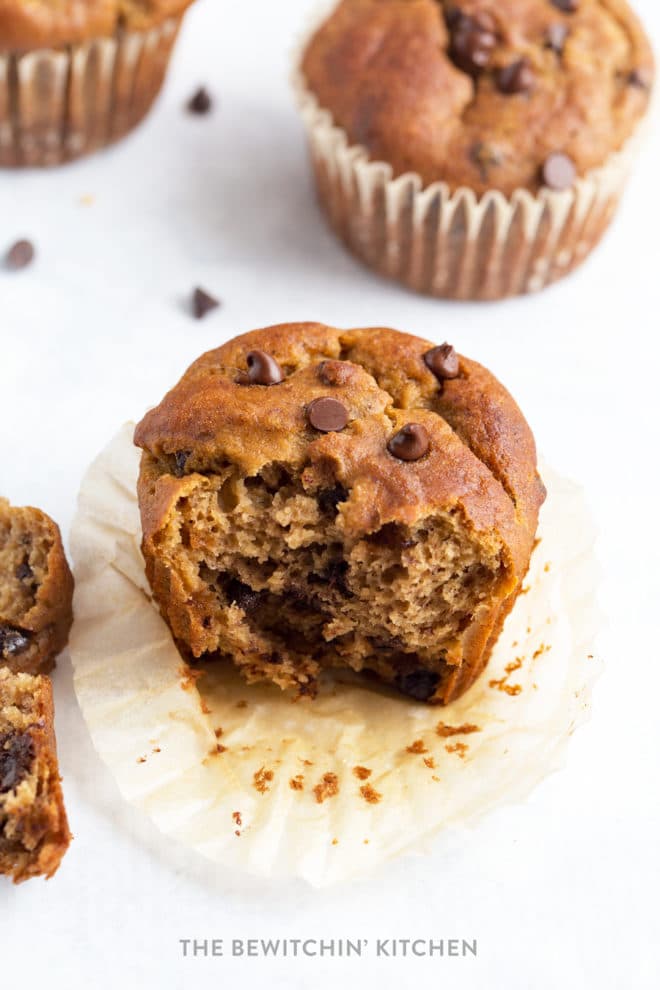 It's so easy to make this recipe dairy free.
I used dairy free chocolate chips, coconut oil instead of butter, and cashew milk instead of cow's milk (any nut milk will work just fine).
I didn't miss the dairy at all, and the dairy-free chocolate chips listed below have no taste difference from the kind we all grew up on.
How to Make Gluten Free Muffins
Supplies and ingredients I use to make this sugar free muffin recipe possible:
TBK's Pro Tip: To make this recipe completely allergy free replace the egg with 1 tbsp chia seed and 3 tbsps water. Let it thicken up, then add.
I may be on a little chocolate chip muffin kick. However, I'm always up for finding more recipes to try.
If you have a favorite muffin recipe that you would like me to turn into a gluten free muffin recipe, leave me a comment and let me know!
I have a banana oatmeal muffin that I have been dying to make, along with gluten free blueberry muffins.
Gluten Free Banana Chocolate Chip Muffins
Gluten free has never tasted so good! These gluten free chocolate chip banana muffins are not just wheat free but dairy free and refined sugar free too.
Servings 12
Calories 265kcal
Ingredients
1 1/2 cups gluten-free flour blend
1 tsp baking soda
1/4 tsp  sea salt
4 bananas the browner, the better
1/4 cup melted coconut oil
1/4 cup applesauce
1/4 cup unsweetened cashew milk or whatever dairy free alternative you have
1 Tbsp apple cider vinegar
1/3 cup coconut sugar
1 egg
1 tsp vanilla extract
1/2 cup + 2 tbsps Dairy-free chocolate chips I use Enjoy Life mini chips
Instructions
Preheat oven to 350º
In a large mixing bowl add the gluten free flour blend, baking soda, and sea salt. Whisk together.

Next, in a separate bowl (I use a Vitamix for this),  mix the rest of the ingredients (except for the chocolate chips) until smooth.

Pour the wet ingredients into the dry ingredients and gently fold together until all the lumps are gone.

Add the chocolate chips and fold more.

Pour into a muffin tin, lined with parchment paper cups.

Bake for 25 minutes.
Nutrition
Serving: 1g | Calories: 265kcal | Carbohydrates: 43g | Protein: 3.6g | Fat: 9.8g | Saturated Fat: 6.5g | Cholesterol: 15.5mg | Sodium: 167.3mg | Fiber: 2.8g | Sugar: 11g
Follow On Pinterest
Follow @bewitchinkitchen On Pinterest for more delicious recipes!