Homemade Gluten Free All Purpose Flour Blend
This homemade gluten free all purpose flour blend is THE recipe to replace regular all-purpose flour use. Use it cup for cup for an easy gluten free baking swap.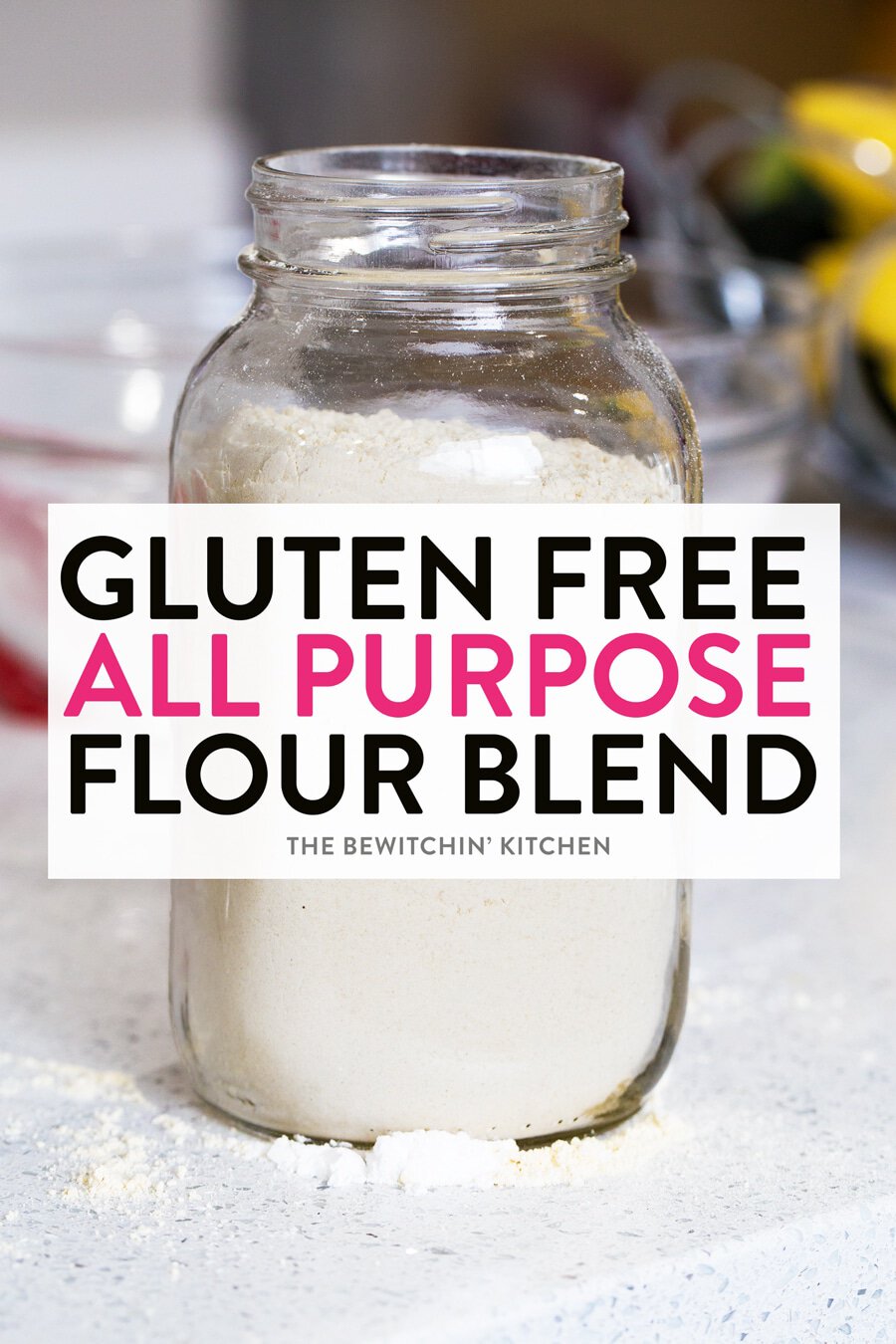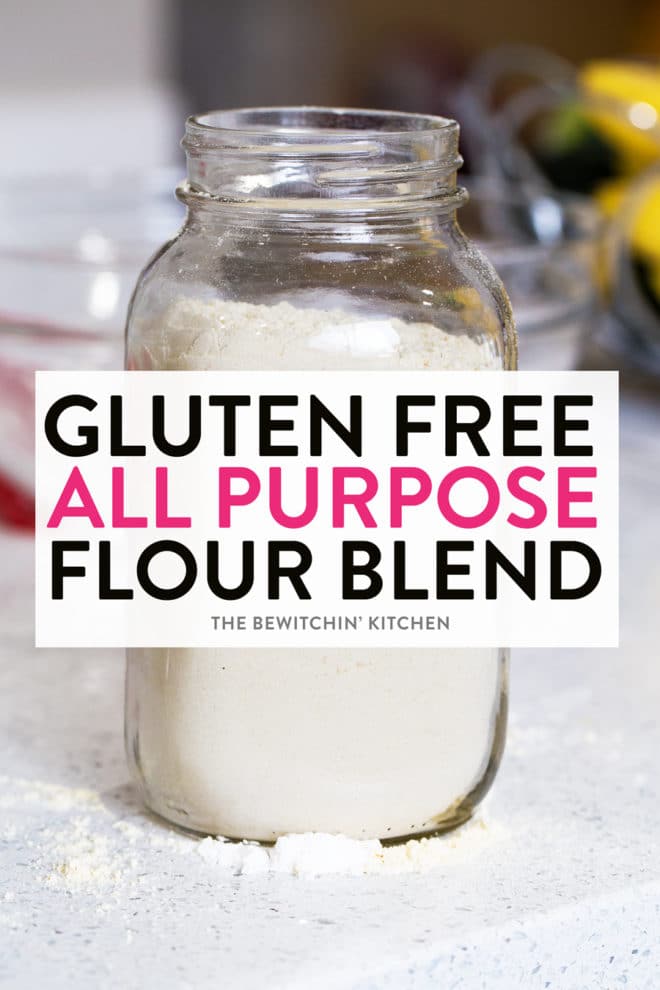 Homemade Gluten Free All Purpose Flour Blend
Last week I shared that I enrolled in the Academy of Culinary Nutrition (well, I enrolled last fall but still) by sharing a recipe for homemade sugar free applesauce. In that post, I shared with you how I was doing a mini-course put on by ACN and learned how to create that recipe, along with this homemade gluten free all purpose flour blend, and homemade dairy free chocolate.
I also shared how for over the last few years I kept feeling a pull to go back to school for nutrition, finish up, and get certified.
Well, lucky you, you get to come along for the delicious (and healthier) ride.
Personally, I have a bit of a wheat intolerance. Whenever I have wheat, I erupt in hives (except for when I'm pregnant, it seems like I go in an intolerance remission) but I usually suck it up because it's not often you can replace fluffy baked goods with gluten free options.
That was before I found ACN and their recipe for a homemade all purpose gluten free flour blend. 
Turns out I was doing it all wrong, you need a flour blend – not just one flour.
Gluten Free Flour Blend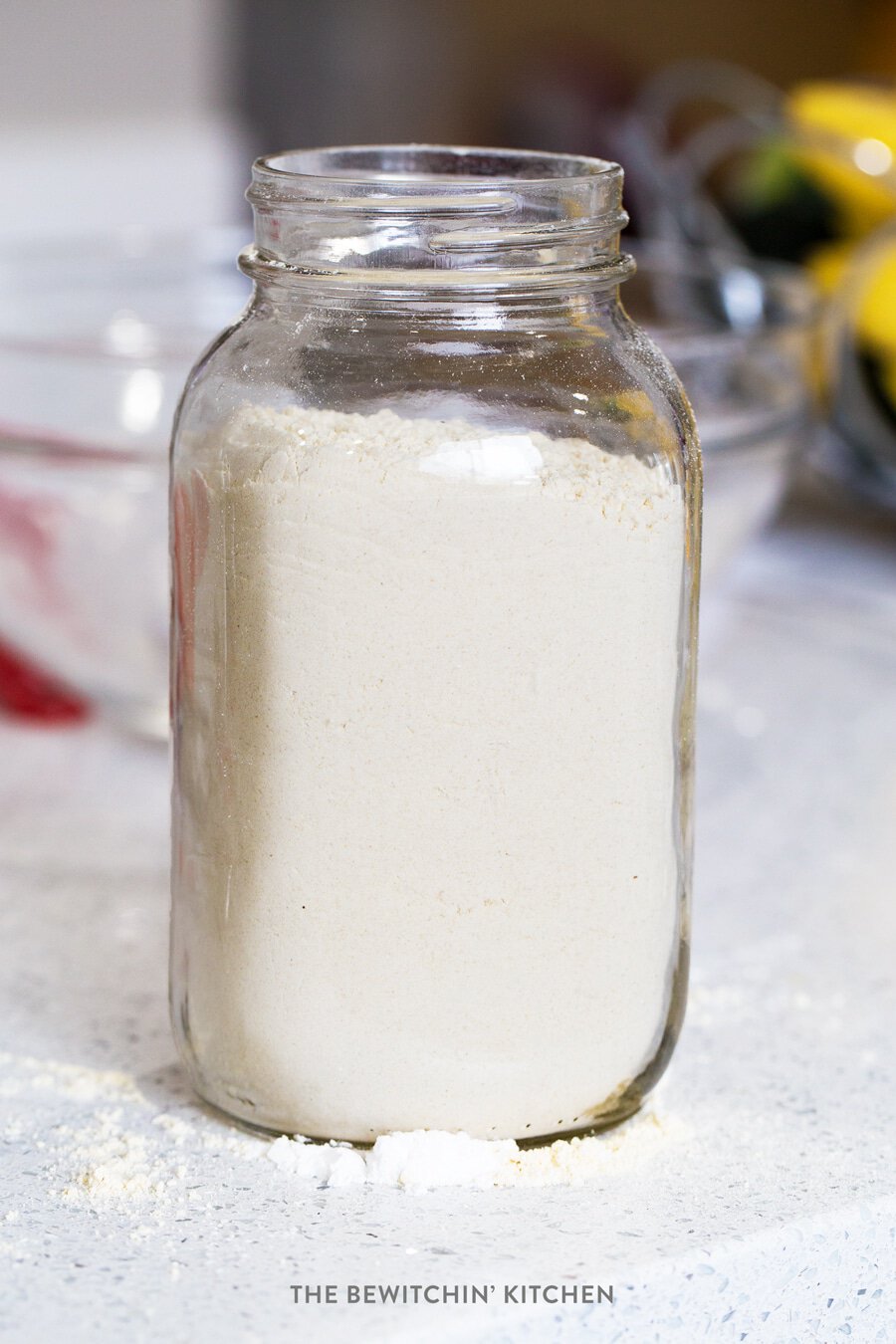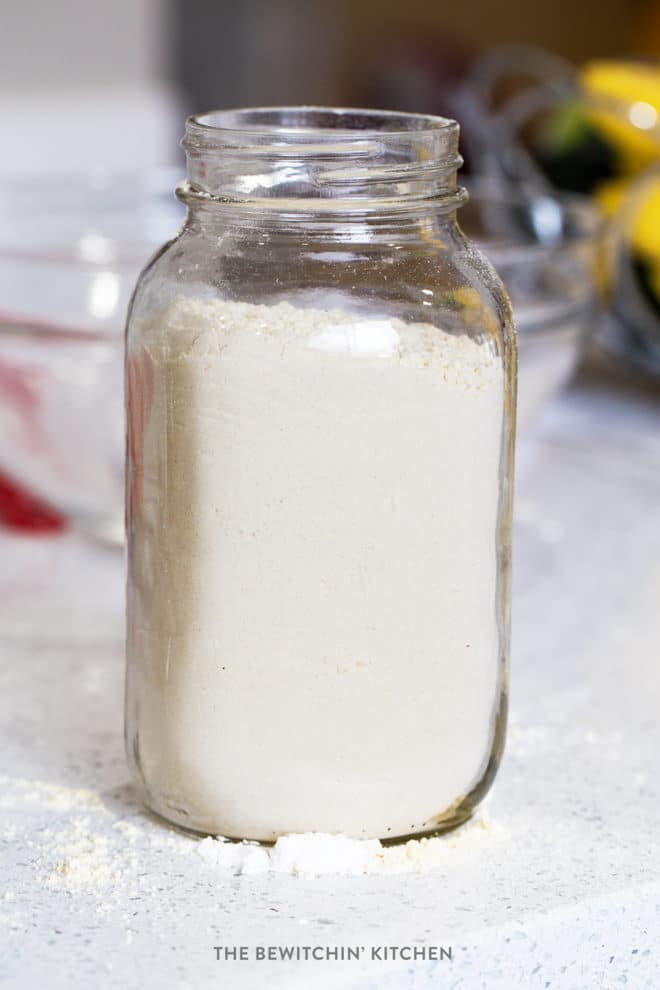 Another gluten free flour option is oat flour.
Here's how to make oat flour in a blender. However, it's a little tough when you use only oat flour in a recipe. You could add it to a mix and create your own gluten free all purpose flour blend!
You're going to love this gluten free flour blend, you guys! I promise you will not taste or notice a difference in your muffins, waffles, cupcakes, and whatever other baked goods you want to create.
PS – I highly recommend this chocolate chip banana muffins (coming soon) with this flour. Oh my gosh – so darn good. They're gluten free, dairy free, and refined sugar-free yet still taste like heaven.
What you need for this recipe (I found the best prices on Amazon):
Gluten Free Flour Blend
This homemade gluten free all purpose flour blend takes seconds to throw together! Use cup for cup in your baking recipes.
Servings 3 cups
Calories 116kcal
Instructions
Add the ingredients to a bowl and blend well with a whisk.

Transfer to a mason jar or sealed container.
Nutrition
Serving: 0.25cup | Calories: 116kcal | Carbohydrates: 22.3g | Protein: 3.7g | Fat: 1.2g | Saturated Fat: 0.2g | Sodium: 8.3mg | Fiber: 2.1g | Sugar: 1.3g
Follow On Pinterest
Follow @bewitchinkitchen On Pinterest for more delicious recipes!
FREE Recipe Binder
Are you constantly wondering what's for dinner?
When I don't meal plan I feel behind, and we usually end up ordering take out. This recipe binder will keep you organized and make life a little bit easier.
products I used to make this happen Shop This Post
(may include affiliate links)