How to Make Oat Flour – It's Gluten Free!
Have you ever heard of oat flour? It's a gluten free alternative for muffins, pancakes, and other baked goods. With that being said, today I'm going to show you how to make oat flour. Don't panic, this is probably one of the easiest tasks there is!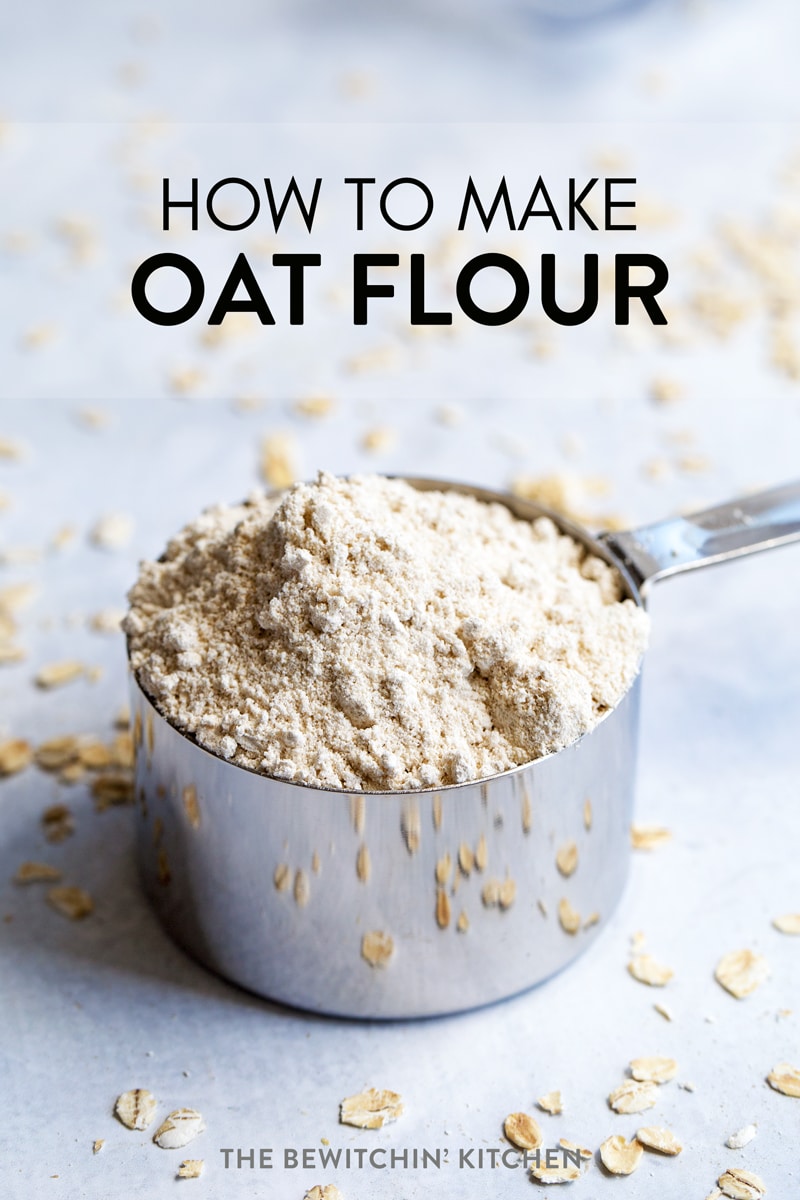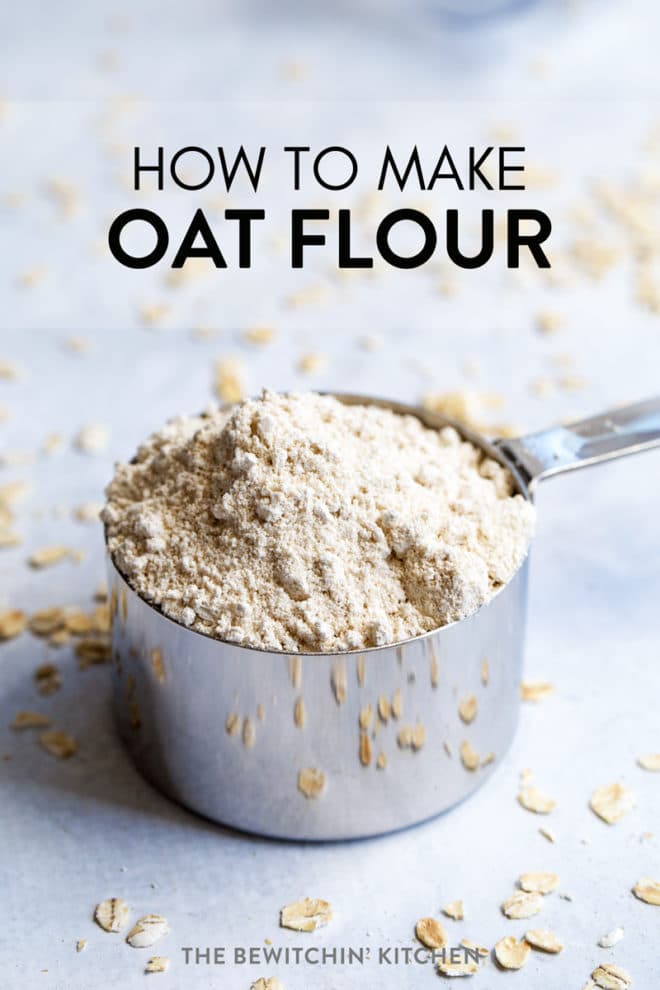 Disclosure: This post contains affiliate links for your convenience. As an Amazon Associate, I earn from qualifying purchases.
How to make oat flour
I have been doing a lot of reading on wheat/gluten products and the effects it can have on your overall health. The bloating, weight gain, intolerances and the overall damaging effects (when consumed in high amounts) scares me. Now, don't get me wrong, I do still eat wheat products but I do so in moderation. A few recipes I have been coming across lately have been substituting wheat flour with it and it peaked my interest. So how do you make this gluten-free flour? Read on and see just how easy it is to have homemade oat flour on hand.
I first heard about it while I was working with the Dukan Diet for the blog. The program has an oat bran pancake that you make often and I made the mistake of using oat flour instead of oat bran (oat bran is the outer part of the oat, not the whole oat). So that mistake introduced me to oat flour!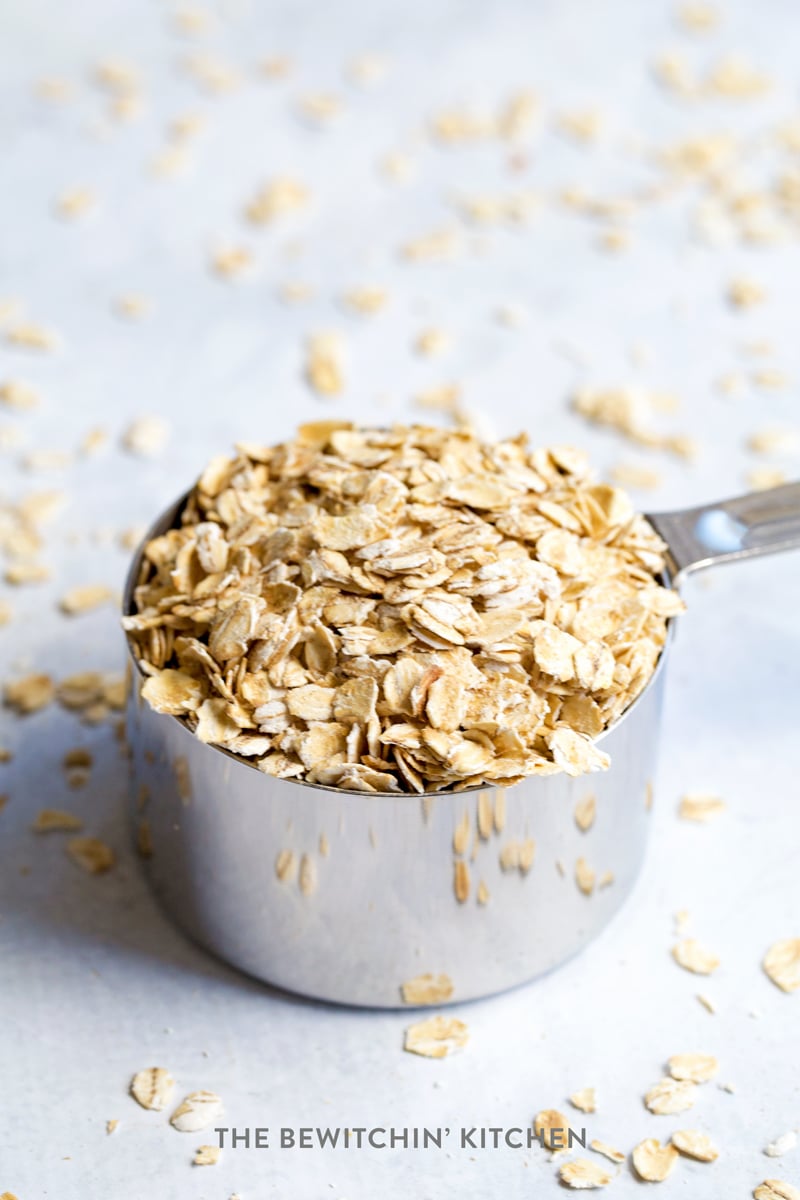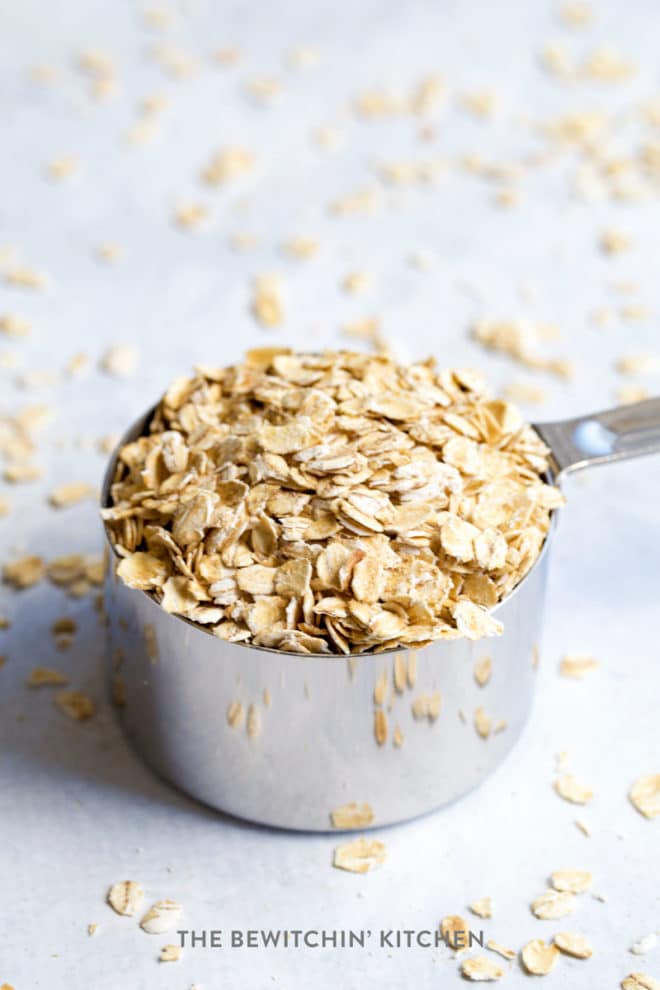 What is it?
It's just that – flour made out of ground oats. It's a great alternative for gluten free baking recipes (and makes delicious pancakes).
I've made homemade oat flour with steel cut oats, rolled oats, and quick oats. 
The common recipe I have made with all the different oat varieties is pancakes. The steel cut oat pancakes are a little tougher, but you just have to add more liquid.
Is that how it worked for you too? Or is it just me? I'm the worst pancake cooker, I tend to fail most times so I'm curious to hear how it works for you guys.
Is oat flour gluten free?
The majority of oat flours are gluten free, so they're celiac and intolerance friendly. From what I have read the only way it can contain gluten is from factories with cross contamination (from my understanding Quaker doesn't have cross contamination, please correct me if I'm wrong).
Gluten free oats:
Oat Flour Nutrition
This gluten free flour is an excellent source of fiber, reduces the risk of certain cancers (has an insoluble fiber that has anti-cancer properties), aids in digestion, and is a great aid in fighting: heart disease, high cholesterol and osteoporosis. It's calcium-rich, a source of vitamin E and other essential minerals. It can maintain heart health and strengthen your immune system. If you're interested in learning more about it, I encourage all of you to Google it.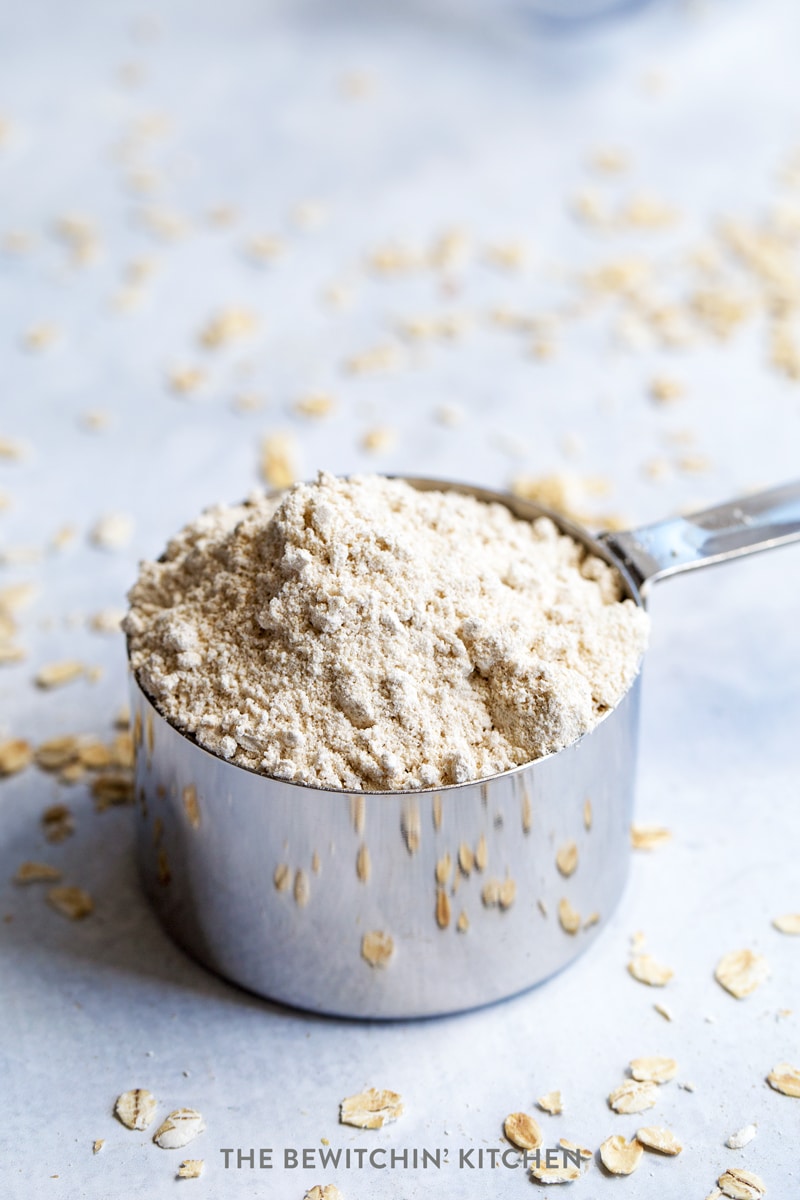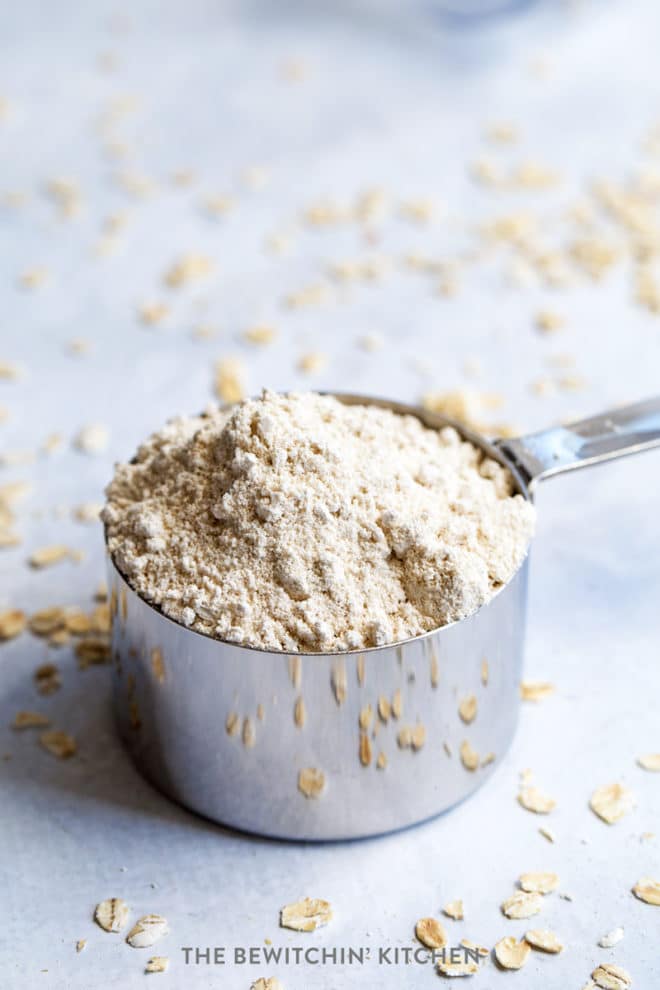 So with my newfound knowledge, I was all ready to start baking with this gluten free flour. The first grocery store I went to didn't have any and the second I went to was asking way too much for such a tiny amount. I came home defeated and frustrated, it's discouraging when healthy options are so costly. It's a big pet peeve of mine. It wasn't until today when it finally clicked that oat flour is probably ground oats.
Try This: Gluten Free All Purpose Blend for another gluten free flour alternative.
Make Your Own Gluten Free Flour
I used quick oats, it's not the best choice and not as nutritionally dense like steel cut oats, but it's what I had on hand and it worked great. Making your own oat flour is as simple as placing oats in a blender and blend until it's a flour consistency.
What You Need for Homemade Oat Flour:
Essentially you need two things: oats and a blender or a food processor. I've made it with both a Ninja
and a Vitamix with great results (Vitamix had the best results as it gave me a powdery consistany).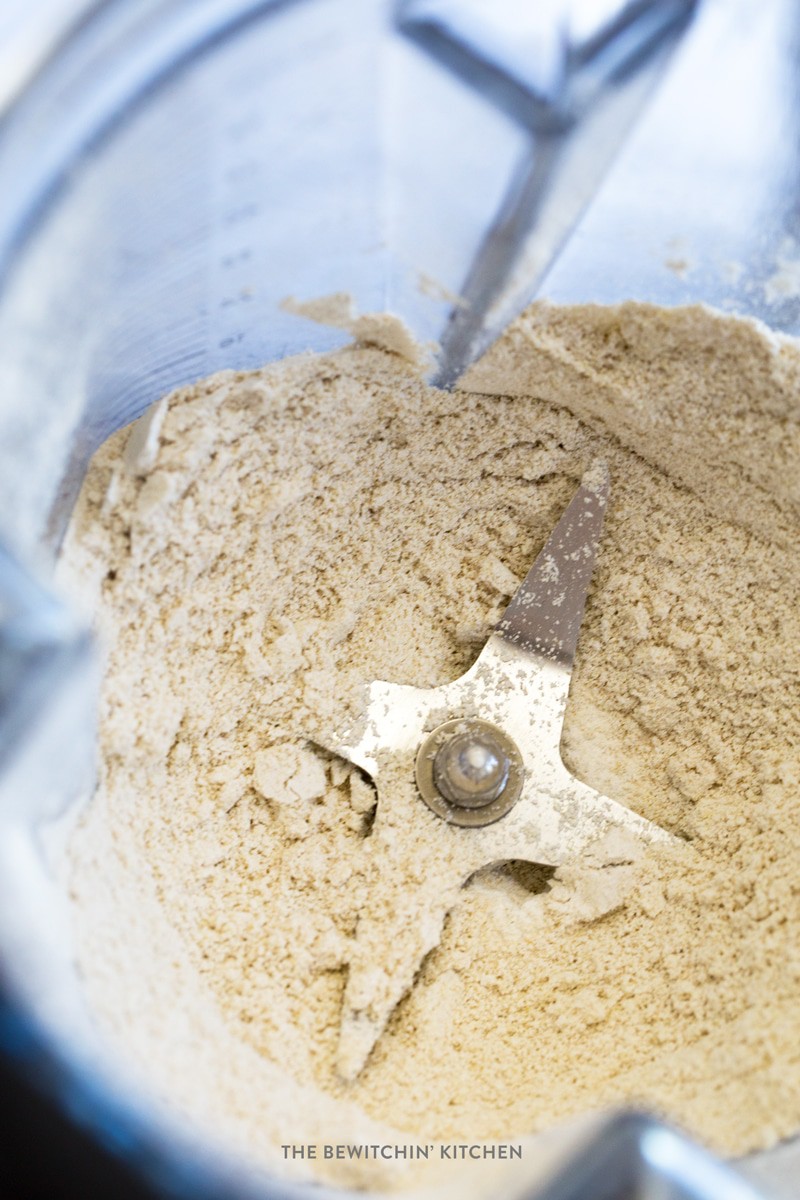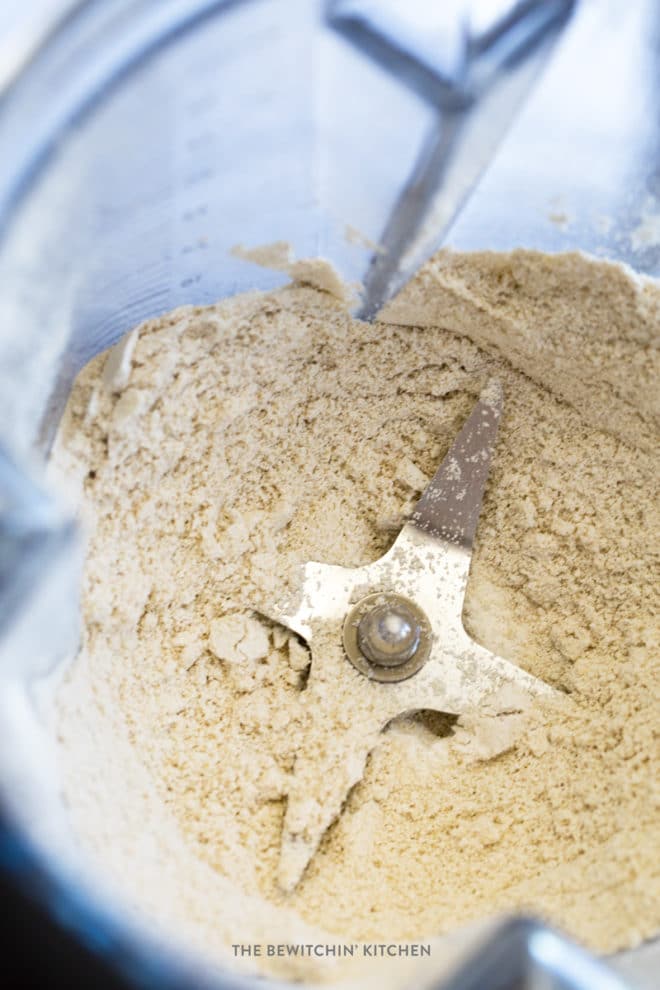 TBK's Pro Tip: Store the homemade flour in a sealed container and use it in place where you would all purpose flour.
Recipes using this flour on TBK
How many calories are in oat flour?
1 cup of oats makes 1 cup of oat flour (packed). If loosely spooned into a measuring cup it makes 1 cup + 2 tbsps.
The nutritional information is below in the recipe card and is based on 1/4 cup. There are 75 calories in a 1/4 cup of oat flour.
Homemade Oat Flour
Oat flour is a gluten-free flour alternative for muffins, pancakes, and other baked goods. It only takes seconds to prepare!
Servings 1 cup
Calories 307kcal
Ingredients
1 cup oats old-fashioned or quick works fine
Instructions
Place the oats in a high powdered blender or food processor and blend until you have a powdery consistency.
Nutrition
Serving: 0.25cup | Calories: 307kcal | Carbohydrates: 55g | Protein: 11g | Fat: 5g | Saturated Fat: 1g | Polyunsaturated Fat: 2g | Monounsaturated Fat: 2g | Sodium: 5mg | Potassium: 293mg | Fiber: 8g | Sugar: 1g | Calcium: 42mg | Iron: 3mg
Follow On Pinterest
Follow @bewitchinkitchen On Pinterest for more delicious recipes!
Have you used oat flour before? If so what did you make?
Looking for more great ideas? Click here to follow me on Pinterest!
Visit Randa | The Bewitchin' Kitchen's profile on Pinterest.