Hawaiian Chicken Tacos
These Hawaiian Chicken Tacos are incredibly easy to make. Simply toss the chicken in a slow cooker, add the rest of the ingredients and the hard part is over.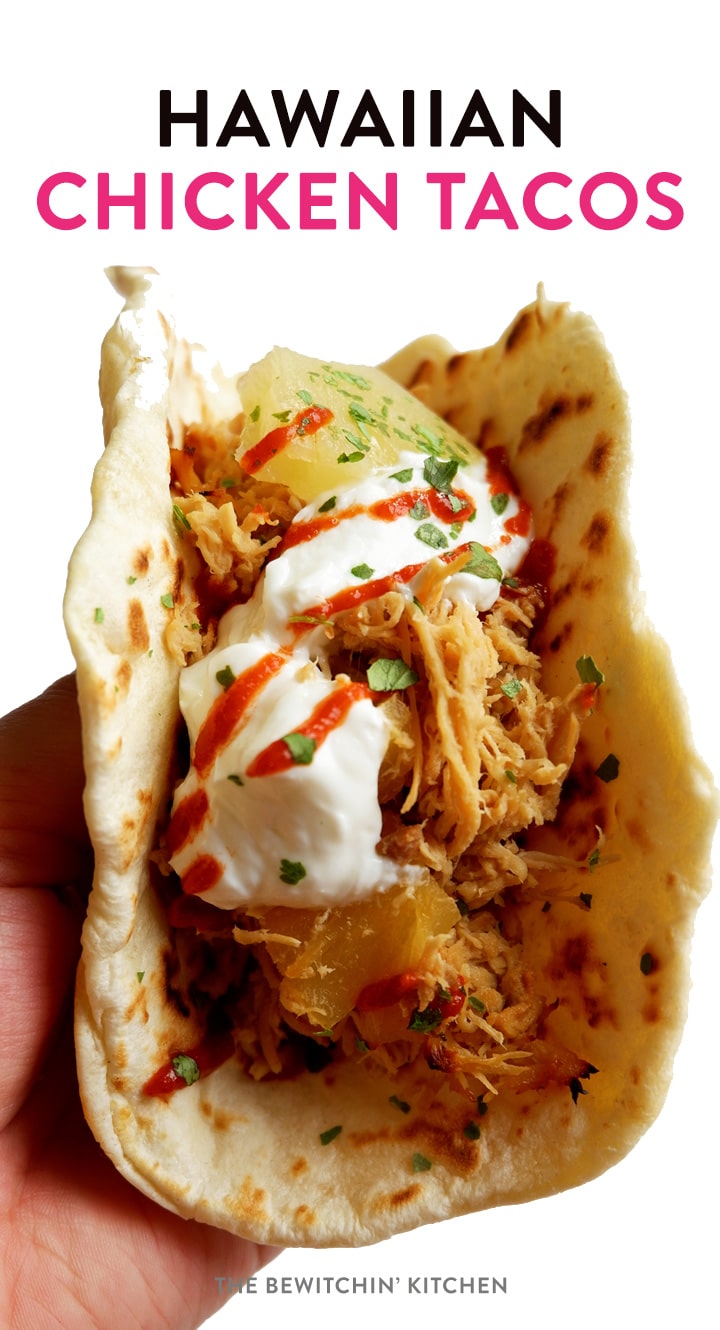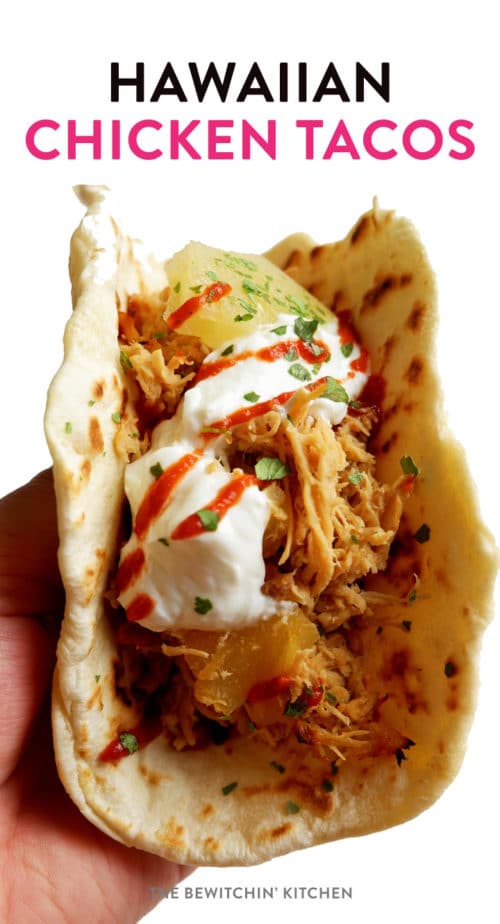 Hawaiian Chicken Tacos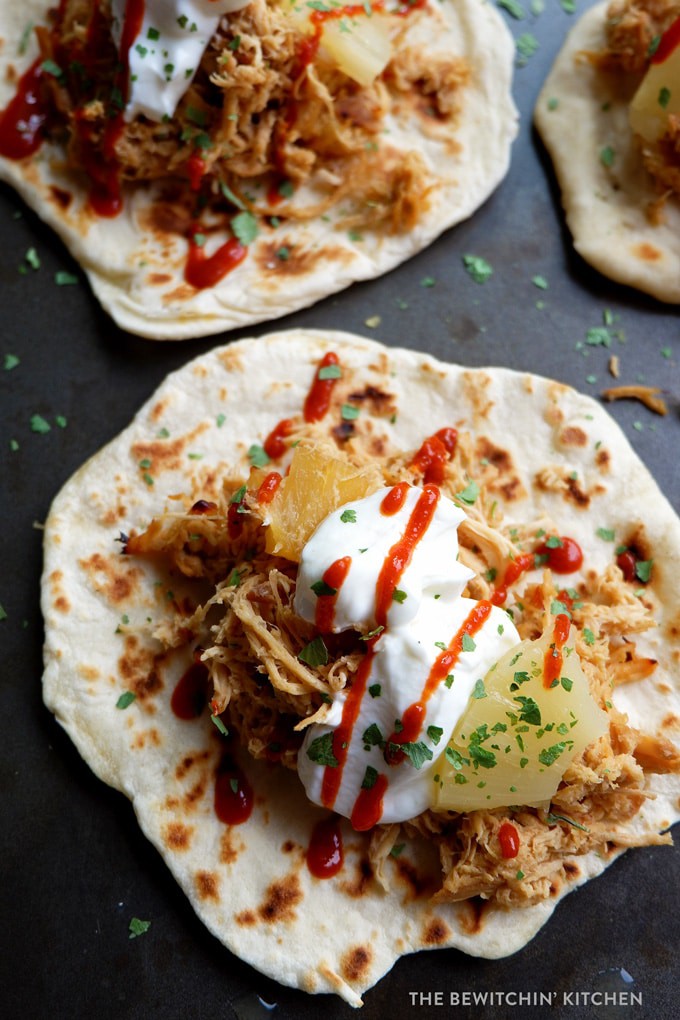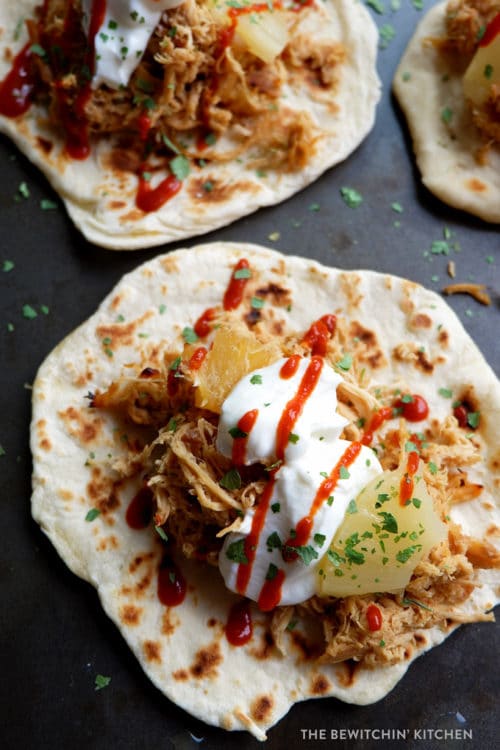 I stress cook, and let's just say that today I made a lot of food. These Hawaiian Chicken Tacos, Homemade Tortillas, and a few little easy desserts. The day I'm writing this, the province of BC is under a state of emergency. My neighbors to the south are engulfed in flames.
My husband is down where the fires are to help his peers in his line of work to prevent some disasters, and that makes me nervous. In the past, whenever I thought of wildfires I always thought of the firefighters as emergency personal. The thought of utility workers didn't cross my mind. However, the power guys and the natural gas workers are away from their families as well as the firefighters, police, along with other emergency personnel.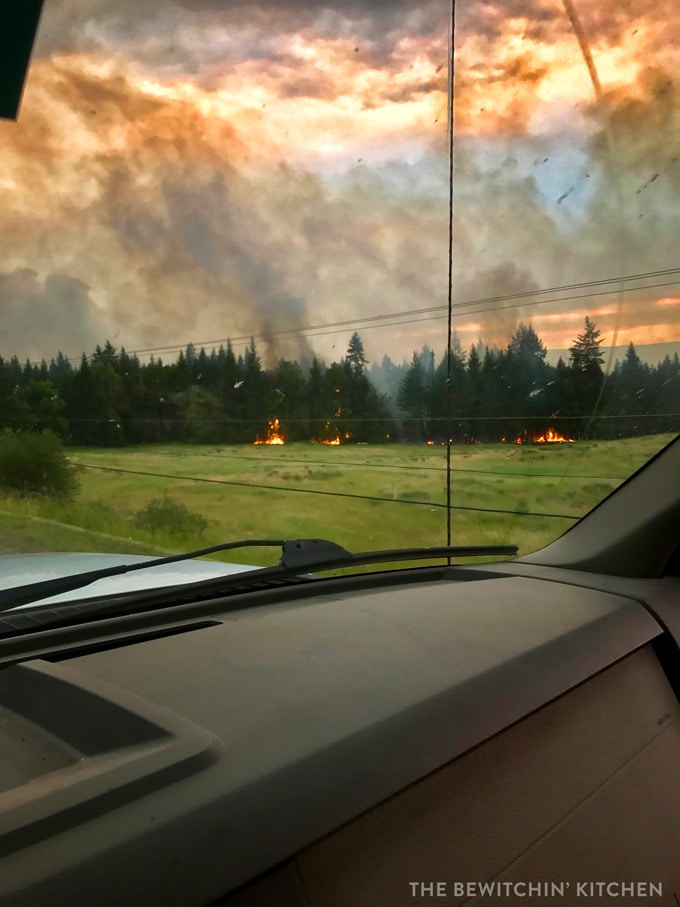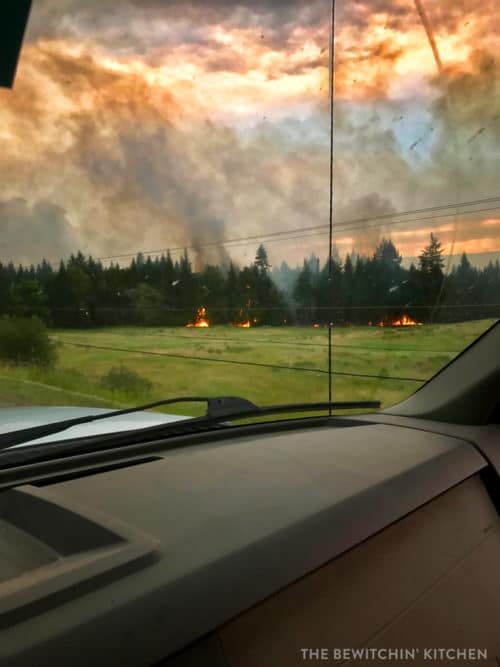 Friday, July 7th. My husband snapped this photo north of Williams Lake as he was heading to help. The fire was getting closer to Highway 97. This photo is nothing compared to the photos I have recently seen online and on the news. Such a terrible situation.
At the time of writing this (July 8) over the BC Wildfire has taken over 4000 hectares near Ashcroft, 2000 hectares north of Williams Lake, and a 1000 hectare fire is burning near the Williams Lake airport. Today a fire started west of where I live, and when I mapped it out, it was only a 20-minute drive from my house. However, it's small and it looks like it's controlled.
I'm assuming (and praying) that by the time this post goes live, the wildfires here in British Columbia will be contained and the almost 40,000 evacuees will be back into their homes (or will know the status of their home). Update: Sadly, this isn't the case. The community of 100 Mile has been evacuated, and right now Williams Lake is under alert.
On to happier things…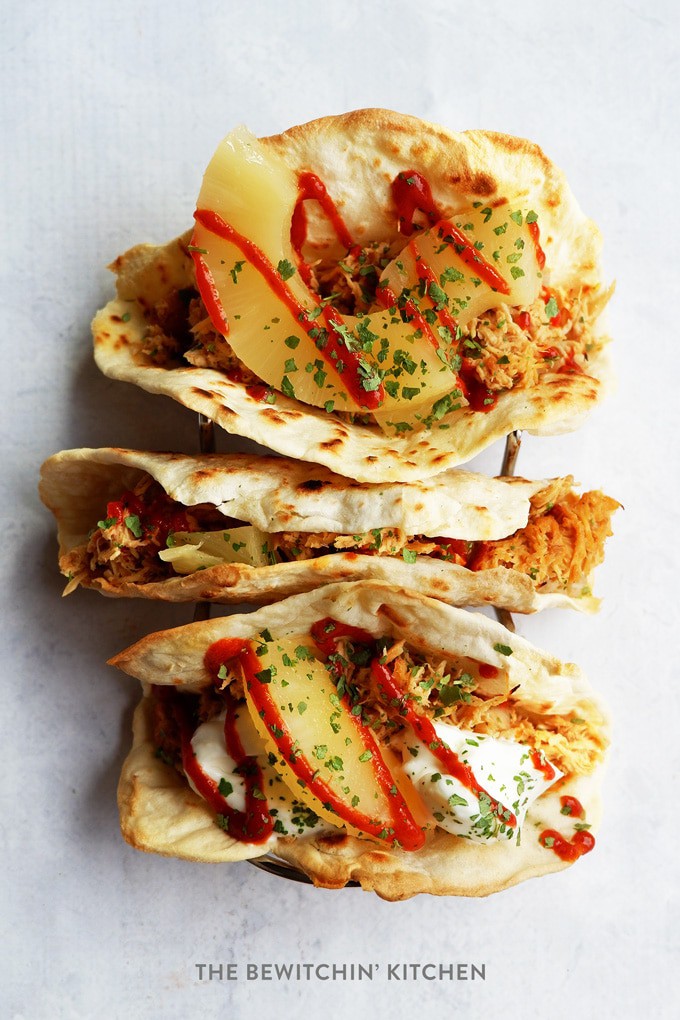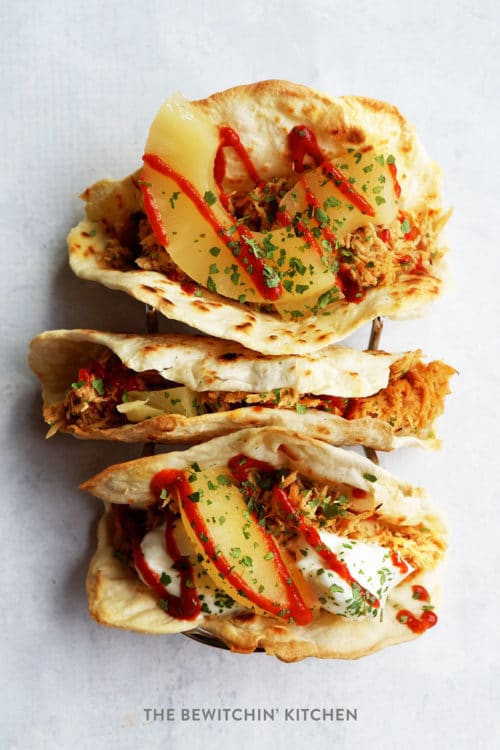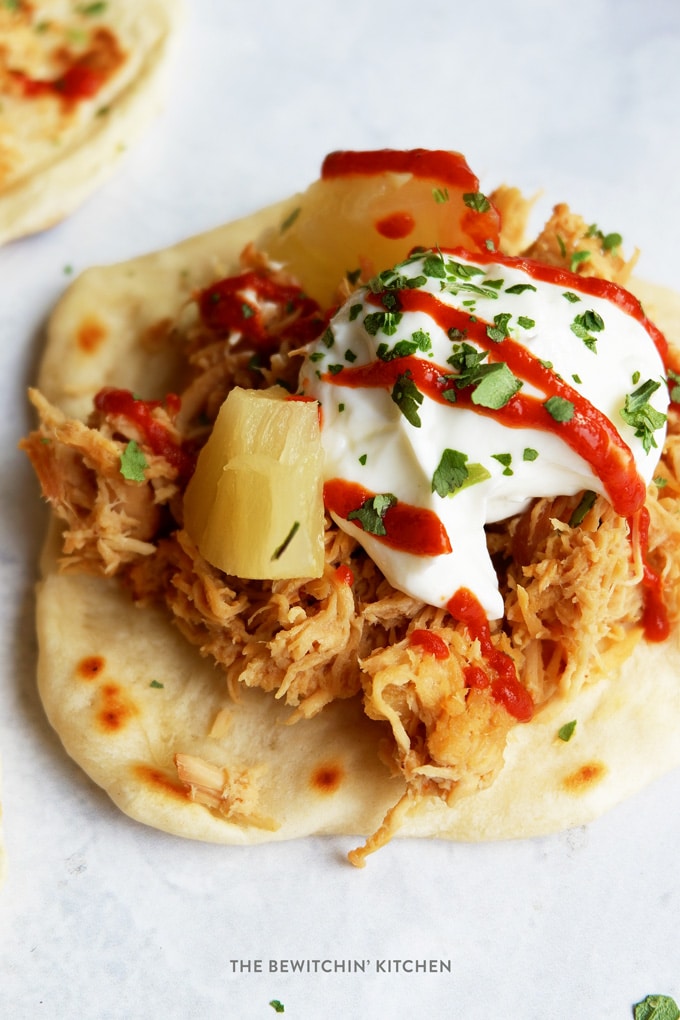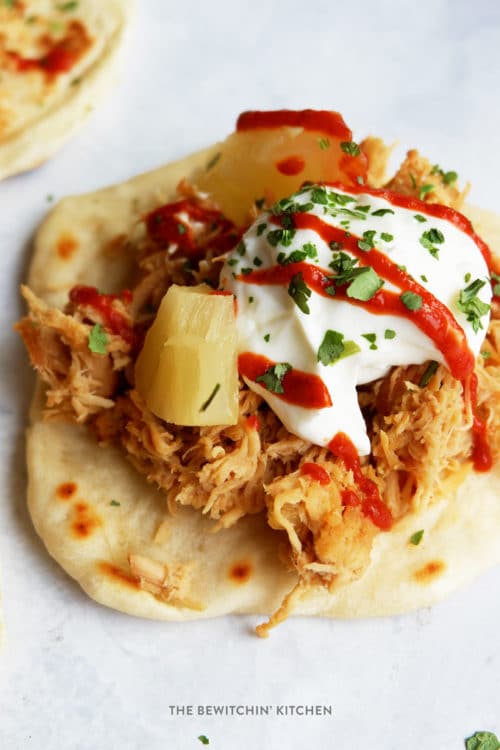 Tacos!
I've been wanting to make this recipe for a while now, a few weeks ago I played with the ingredients for the chicken and found what I wanted to do. I've made this with both brown sugar and without brown sugar. I prefer it without, my husband said it's more "Hawaii" with.
Slow Cooker Hawaiian Chicken Tacos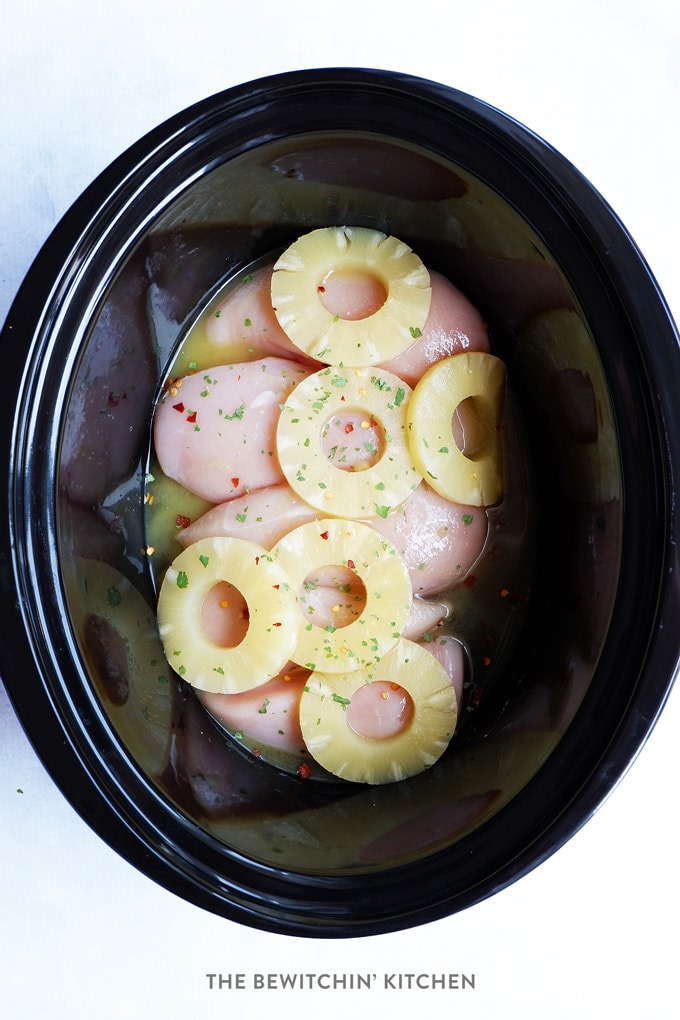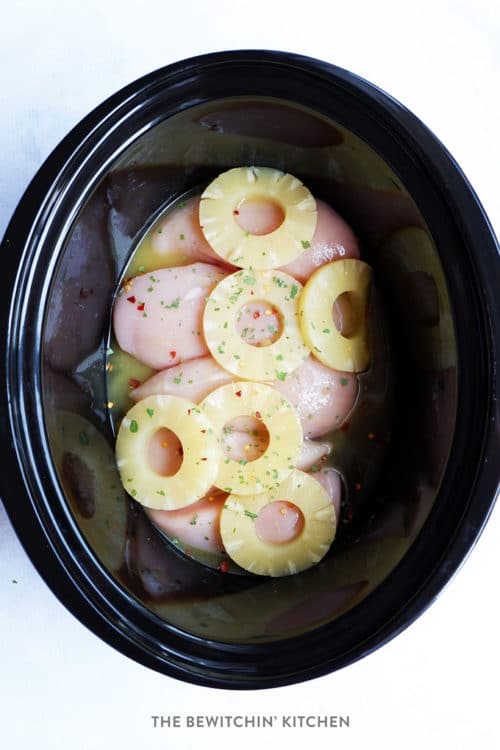 This post contains affiliate links.
I made these tacos ahead of time in the slow cooker, by doing this I was able to save a lot of time by dumping the ingredients in the crockpot and walking away.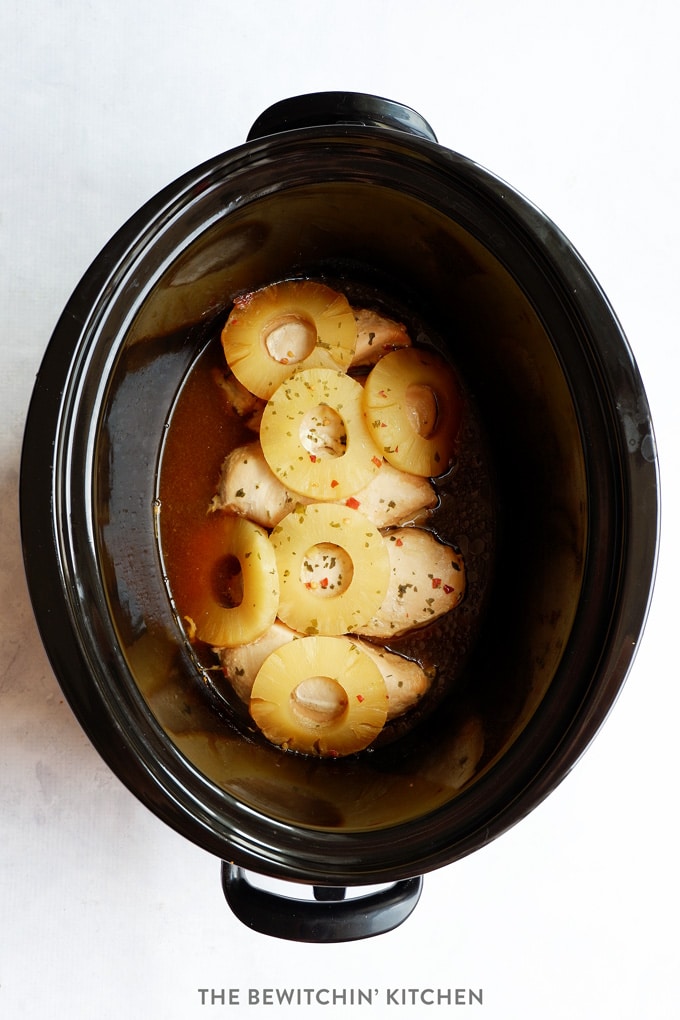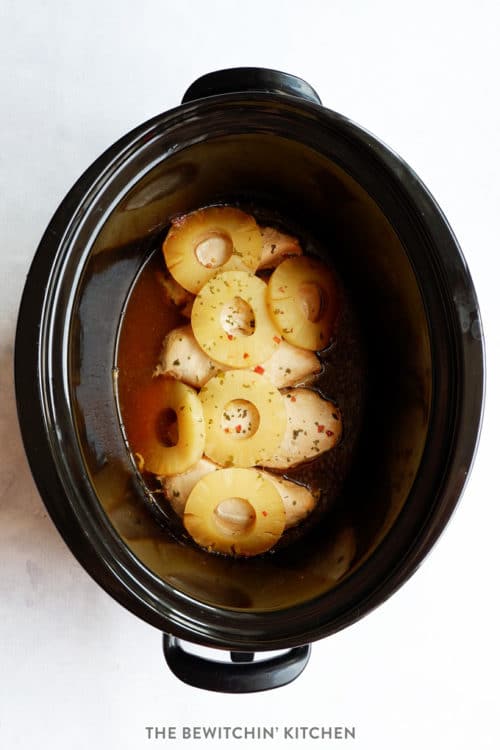 After I shredded the chicken, after 4 hours on high, I lined a baking sheet with foil and baked for 20 minutes. I did that because I wanted to take a lot of the moisture out of the chicken. This is an optional step.
While that was roasting, I cooked up some homemade flour tortillas and we were eating in no time.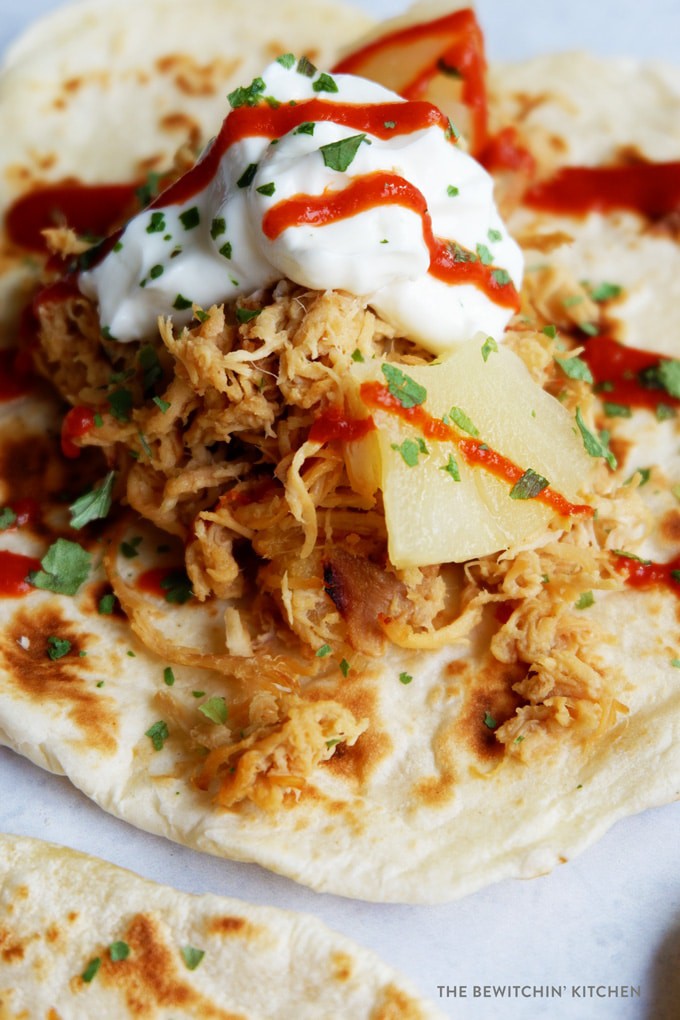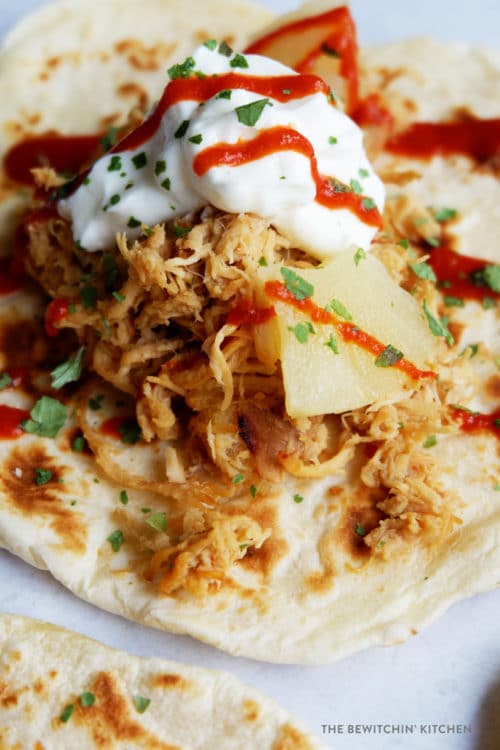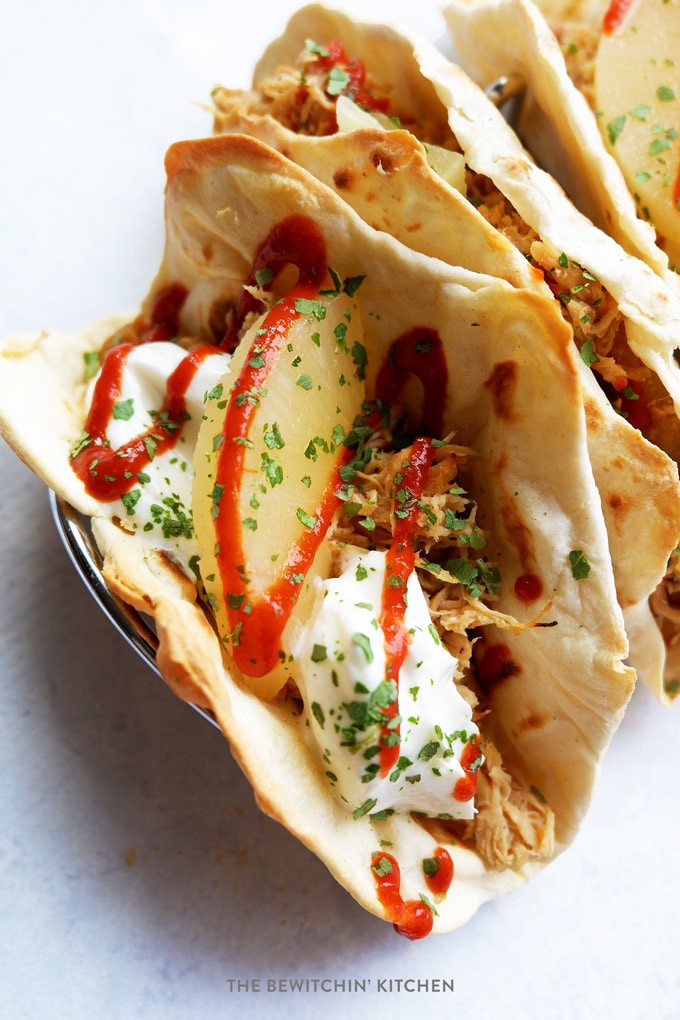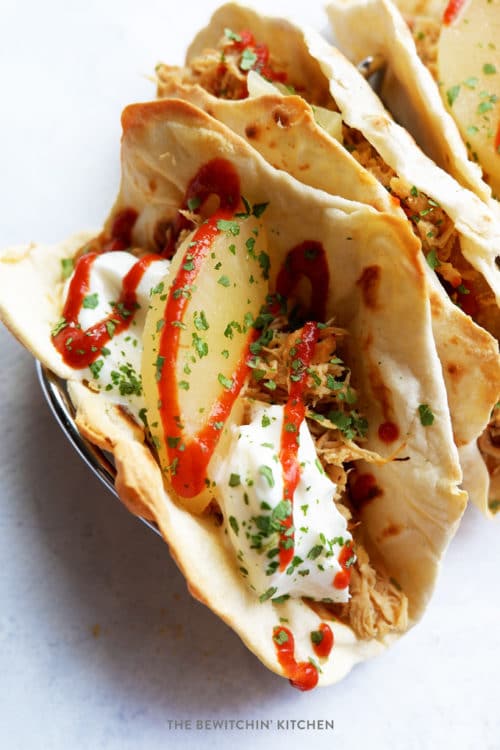 Make it gluten free with this recipe for homemade corn tortillas.
Supplies I used to make these Crockpot Hawaiian Chicken Tacos
Don't forget to try these taco recipes:
Hawaiian Chicken Tacos
These Hawaiian chicken tacos are an easy recipe that will take little effort to put on your table. Crockpot pulled chicken, pineapple, soy sauce with a homemade flour tortilla. Perfect dinner recipe for busy families.
Servings 20 tacos
Calories 65kcal
Ingredients
5 chicken breasts
1/3 cup soy sauce
1 can sliced pineapples and juice
1 tsp red pepper flakes
1/4 cup brown sugar
Toppings: greek yogurt sriracha, and pineapple
I've made this with both brown sugar and without brown sugar. I prefer it without my husband perfers it with. Taste and adjust to your liking.
Instructions
In a crockpot add the first four ingredients, cover and cook on high for 4 hours (or low for 6-8 hours).

Shred the chicken with two forks by pulling it apart. Add the brown sugar and stir. See note above about the sugar.

Cover the chicken to keep warm and prepare the

flour tortillas

(you can also use store bought).

Top with greek yogurt, sriracha, and pineapple!
Nutrition
Serving: 1g | Calories: 65kcal | Carbohydrates: 3.3g | Protein: 9.9g | Fat: 1.1g | Saturated Fat: 0.2g | Cholesterol: 31mg | Sodium: 120.3mg | Fiber: 0.1g | Sugar: 2.9g
Follow On Pinterest
Follow @bewitchinkitchen On Pinterest for more delicious recipes!