9 Health and Fitness Subscription Boxes YOU HAVE TO TRY
I LOVE subscription box services, especially when they serve a purpose of helping you reach your health and fitness goals. So I compiled a list of the best health and fitness subscription boxes that you have to try!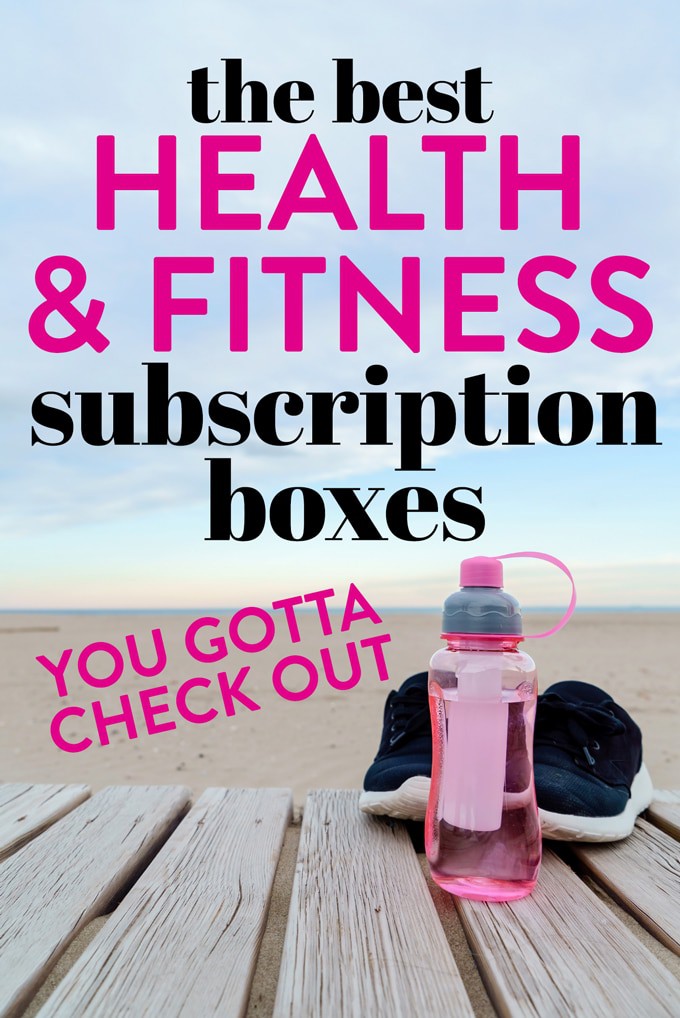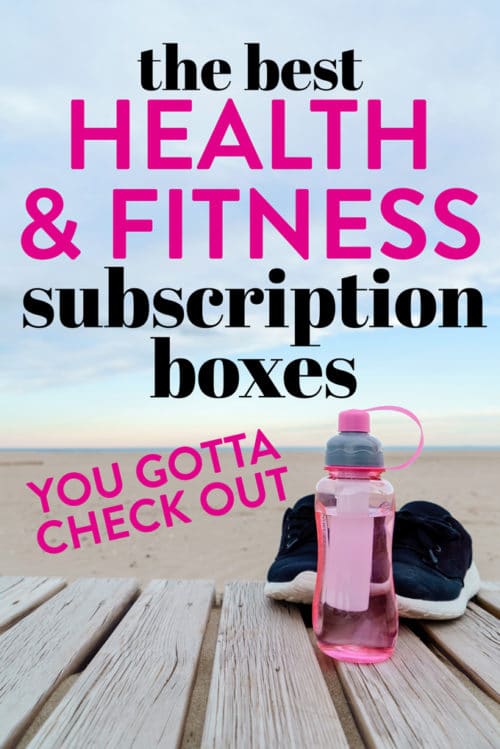 Health and Fitness Subscription Boxes
This post contains affiliate links.
Don't forget to let me know your favorite fitness subscription box in the comments!
1. Fab Fit Fun

I LOVE this box so much, it just may be my favorite! I first purchase the Editor's box back in the spring and thought it was such an awesome buy that I signed up for a years worth of subscriptions.
Some of my favorites that I have received from Fab Fit Fun are:
Mer-Sea Scarf (I use it as a blanket). It retails for $98 and it's so soft and cuddly.
Whisk Renewing Mud Mask.
Cargo HD Picture Perfect Highlighter
BKR Bottle
Marrakesh Hair Oil
Real Her Playbook Shadow Palette
I love that I received beauty, health, and travel products every quarter of high quality but a low cost.
Join FAB FIT FUN and use my code SAVETEN for 10% off.
2. Yoga Club
I've been seeing Yoga Club all over my Facebook feed lately, so I decided to try it. I ordered the mid-range box and I LOVE the quality of clothes. If you're a big activewear fan, I highly recommend it.
Grab your Yoga Club subscription.
Update: I wanted to add that they have incredible customer service. I recently had an inquiry and Lane over at customer service took amazing care of me!
3. Flex It Pink

I found Flex It Pink on Instagram, a friend of mine had their subscription and was sharing all her goodies. F.I.P is more than a healthy subscription box, they have virtual runs to participate in, apparel, recipes, and whatever else you could ask for to make health and fitness a priority in your life. I love the community as it encourages women to get it!
FYI: The FIP multivitamins are amazing.
Grab a F.I.P box and get 10% off!
4. PMS Package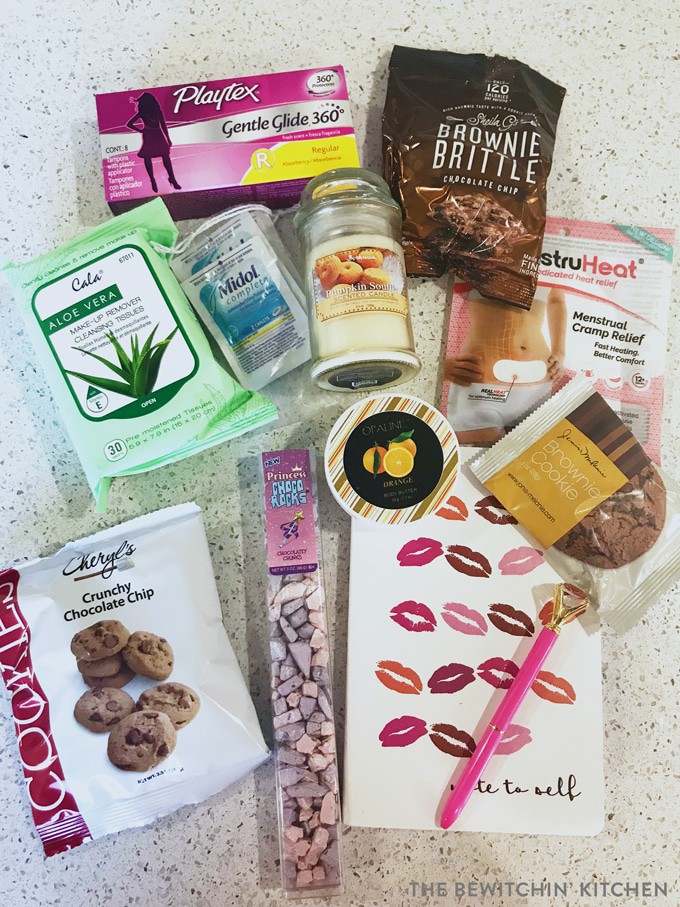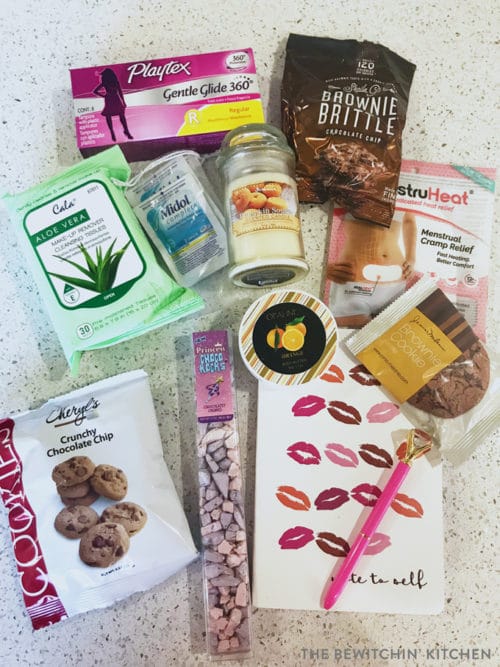 With The PMS Package, the cost starts are only $29.99 with FREE shipping and if you enter the code PMS5, you'll get a discount on your first box!
I wasn't sure what to expect with the PMS Package, I figured chocolate? No, they exceeded my expectations. The PMS Package had amazing chocolate, cookies, tampons, a heating pad, facial cleanser, Brownie Brittle, Midol samples, an incredible pumpkin candle, and more. I'm really impressed with these guys.
Grab The PMS Package and don't forget to use PMS5 as your promo code.
5. Raw Spice Bar
One of the easiest ways to "health up a meal" is to remove the high sugar sauces and replace it with flavourful spices. Raw Spice Bar is a quality spice delivery service. You can either have them delivered by surprise in a box or shop for what you need.
Visit Raw Spice Bar and taste the difference fresh, quality spices make!
6. Fabletics
I've been subscribed to Fabletics for a few years now. I really like their quality of clothing, but I don't order monthly. I skip the majority of the months (which is very easy to do) but when I do order, I'm happy with the products shipped.
Use my referral link to join Fabletics.
7. Adore Me
I have been paying for Adore Me for a little over a year now. I don't order every month, but I've made about 6 orders now. The work out gear is top notch quality, the bathing suits are comfortable, and I love their bras!
8. Chef's Plate
I have only had one shipment of Chef's Plate, as I did a sponsored Facebook Live for them last year, and the only reason for that is that they don't deliver to my area yet. I've tweeted and emailed them a few times to try to get the ball rolling because I really enjoyed their service! I love that ingredients are delivered to my door and that the recipes are easy to follow. The Piri Piri chicken was TO DIE FOR.
Want 3 free meals from Chef Plate – CLICK HERE and use the code #THEBEWITCHINKITCHEN
Similar services (if Chef's Plate doesn't deliver to your area): Hello Fresh and Hello Fresh Canada.
9. HealthyMe Living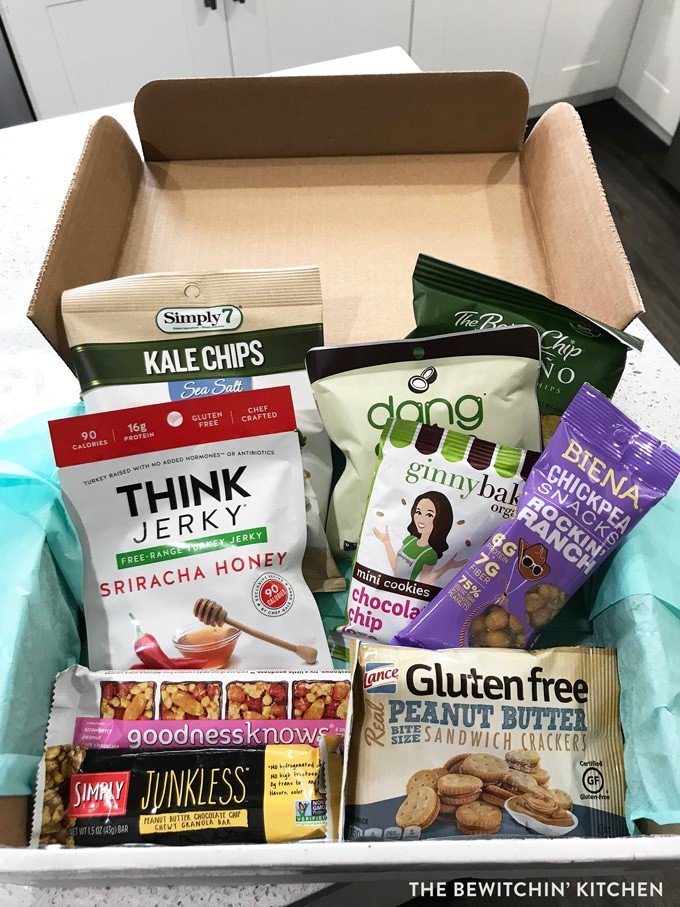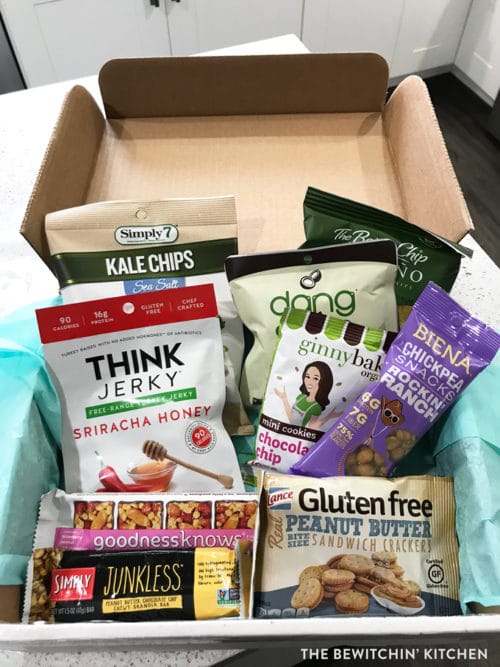 I personally reached out to HealthyMe Living because I loved the concept behind their box. I'm sure many of you are like me, where snacking is our downfall. Christy from HealthyMe Living wants to change that. Christy is a certified health coach, a mom, and wants to change the way you snack!
HealthyMe Living had THE BEST snacks! I was obsessed with this strawberry bar that was sent, I couldn't stop raving about it on Instagram Stories!
I also really liked that you were updated when the box went out for shipping, it gave me something to look forward to!
Trust me, friends, if you're a snacker you need this box and they start at only $29.97!
Grab HealthyMe Living here and use the code BEWITCHIN to get 50% off your first order of any snack box subscription of 2 or more deliveries.
That's it for my fitness subscription box round up – for now, but if you have a favorite, let me know in the comments!