Apple Pie Chia Seed Pudding
This recipe for apple pie chia seed pudding is a delicious way to get your daily fiber it. It makes a yummy snack or a filling breakfast to start your day off right.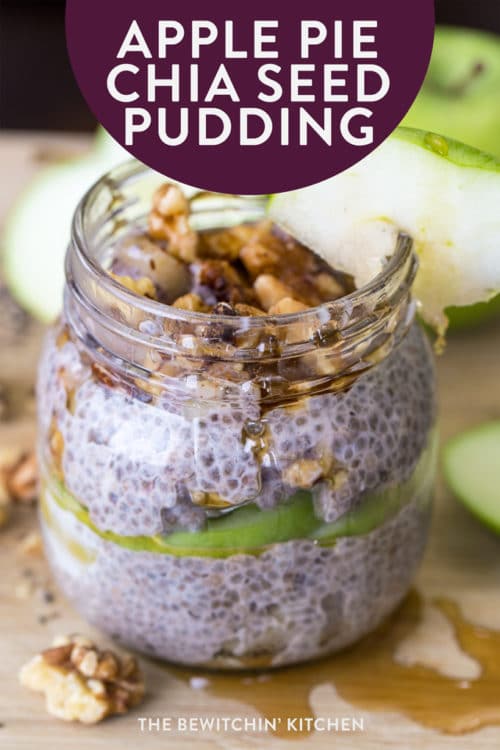 Apple Pie Chia Seed Pudding
Disclosure: This apple pie chia seed pudding is sponsored by Dulcolax. All opinions are my own.
We're about to head into the season where digestive troubles have a habit of creeping up. Office parties, family gatherings and more snacky nights on the sofa watching Netflix to avoid the cold outdoors. This is the time of year where we eat foods we don't usually eat and our bodies protest with digestive upset.
My friends, it's time to trust your gut and listen to your body.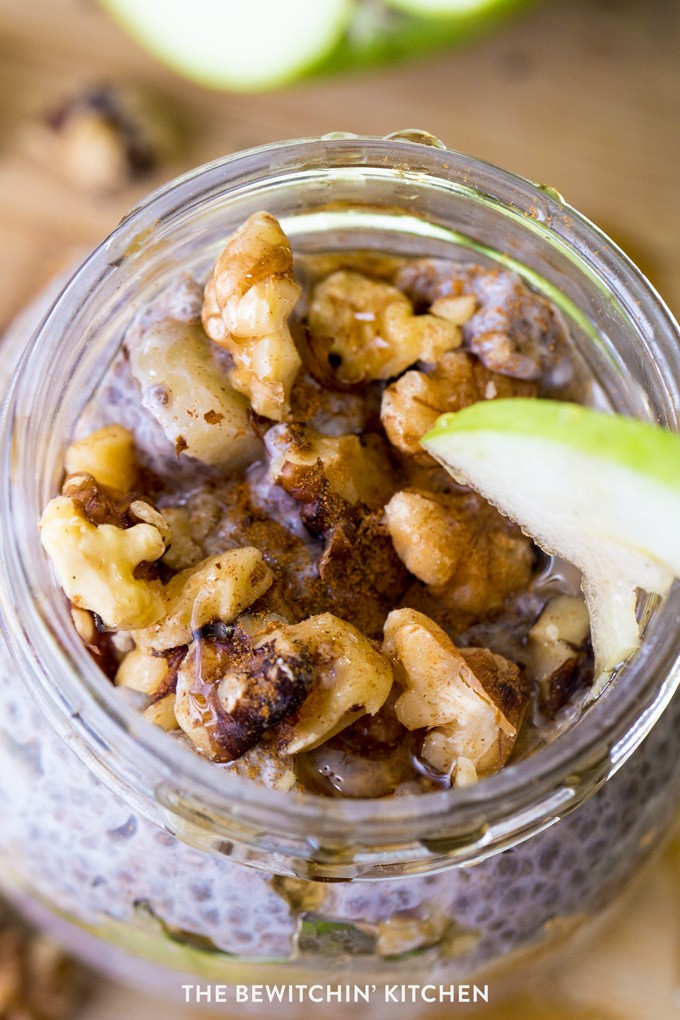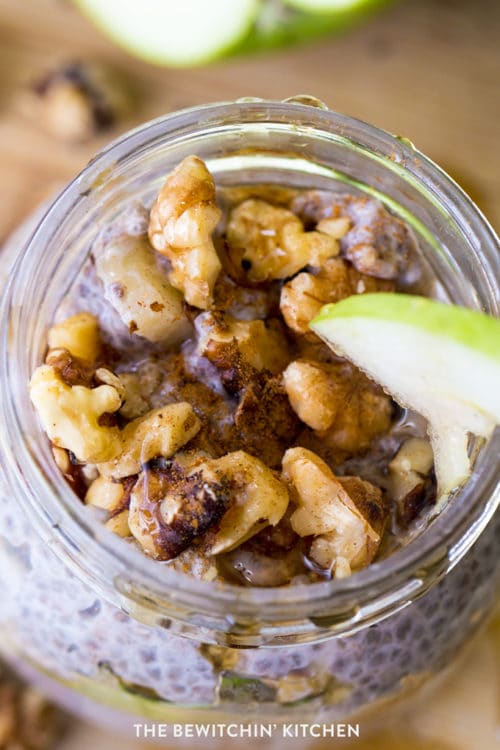 Now more than ever, we need to be consuming high fibre foods. No, that doesn't mean dry toast and apples. I like to add fibre to my desserts in fun ways (because my sweet tooth is always calling), so today I'm sharing this apple pie chia seed pudding.
This apple pie chia seed pudding makes a delicious breakfast, a healthy after school snack, or an after the kids go to bed treat. It gives me the feeling of satisfaction both for my sweet tooth and my appetite for a healthy lifestyle.
In addition to fibre-rich foods, here are a few tips to help you with the inevitable digestive upsets of the season.
How to get rid of constipation
1/4 Canadians have symptoms of constipation; it affects everyone from the young to the elderly. Constipation happens, and when it does, here are ways to treat it:
Consume fibre-rich foods (apples, lentils, toast).
Get moving (get in those daily steps or hit the gym).
Drink lots of water (constipation could be because of a lack of fluids, fibre or physical activity).
If all else fails, try Dulcolax®.
Dulcolax is an over the counter treatment of occasional constipation. It's taken before you go to sleep so you can have relief the next morning and focus on enjoying your day and making memories with friends and family (not thinking about your gut). Click here to download a Dulcolax coupon.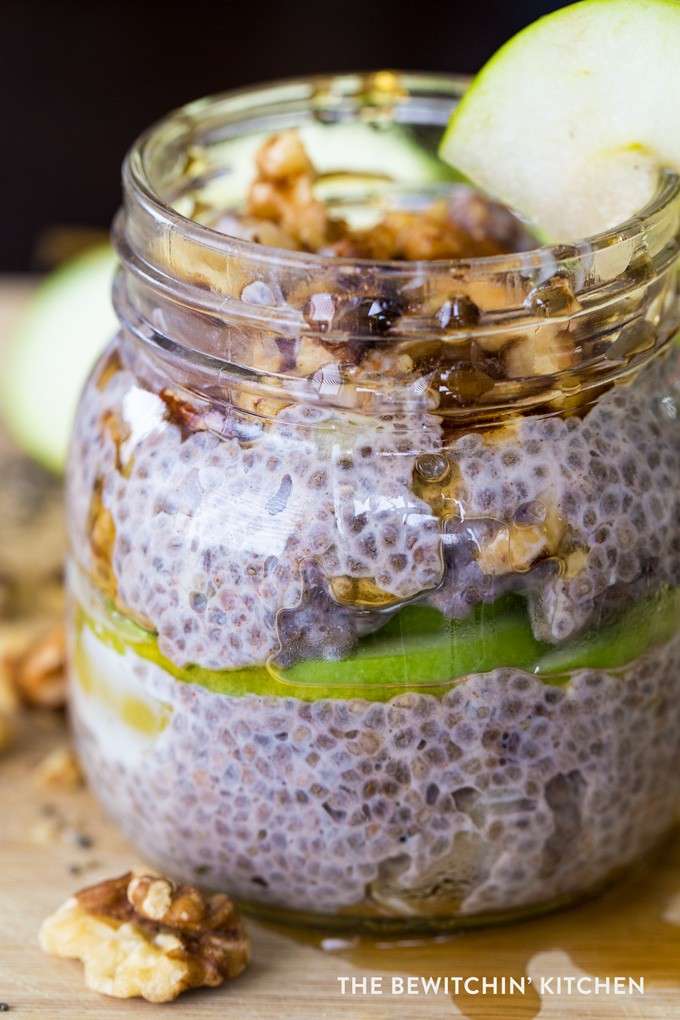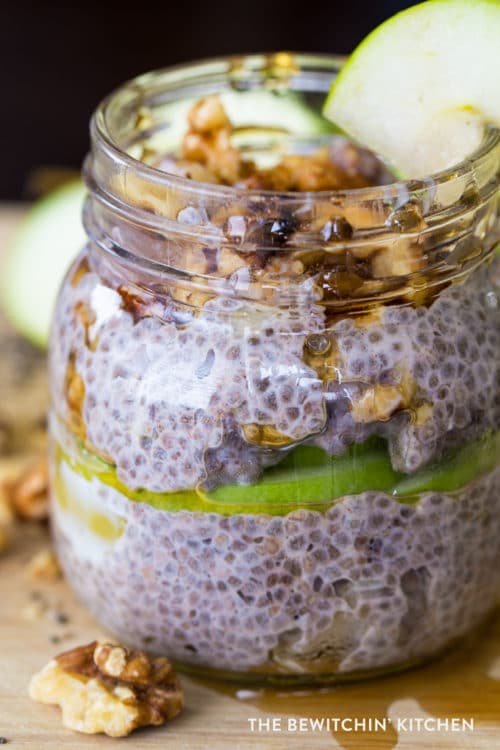 Apple Cinnamon Chia Seed Pudding
Originally this was going to be a traditional chia seed pudding recipe. I was going to put it all in the fridge and let it sit overnight. Then I remembered that apple pie is best served warm, so I put everything in a cast iron skillet and hoped for the best. It turned out beautifully!
High fiber recipes:
Not sure where to start? Check out these 20 healthy ingredient swaps to see what you can do to add more fiber to your diet and lower your calories.
Apple Pie Chia Seed Pudding
This nutritious breakfast has apples, cinnamon, chia seeds, and more. It's high in fiber, low sugar, and makes a yummy snack or healthy breakfast recipe.
Servings 2
Calories 272kcal
Ingredients
1 cup unsweetened almond milk
1/3 cup chia seeds
1/2 tsp cinnamon
1/2 tsp maple extract
1 tbsp maple syrup
1 granny smith apple sliced
2 tbsps greek yogurt
1 tbsp walnuts
Instructions
Heat a pan over medium heat.

Add apples and cinnamon. Fry up for 1-2 minutes.

Pour the almond milk over and add the rest of the ingredients.

Stir the pudding as it bubbles for 2 minutes.

Take off heat, stir in yogurt.

Top with additional walnuts and apples, sprinkle with cinnamon.
Nutrition
Serving: 1g | Calories: 272kcal | Carbohydrates: 33g | Protein: 7g | Fat: 13g | Saturated Fat: 1g | Sodium: 174mg | Potassium: 278mg | Fiber: 12g | Sugar: 16g | Vitamin A: 50IU | Vitamin C: 4.6mg | Calcium: 368mg | Iron: 2.4mg
Follow On Pinterest
Follow @bewitchinkitchen On Pinterest for more delicious recipes!