Healthy Blueberry Muffins
This recipe for Healthy Blueberry Muffins are delicious and nutritious! The addition of oat bran flakes gives the muffins a bit more fiber without lacking taste.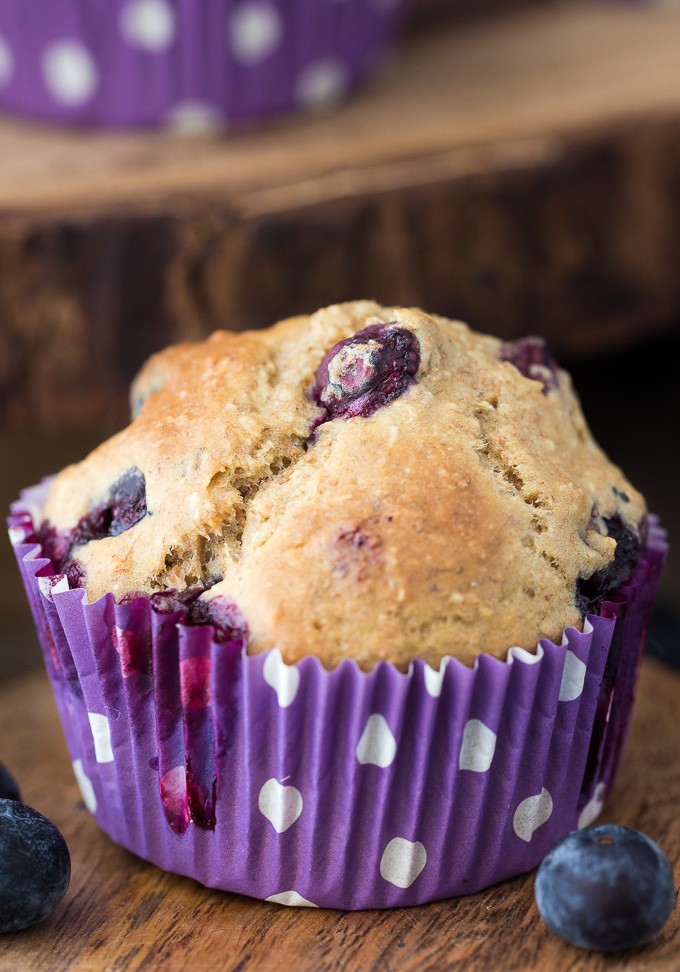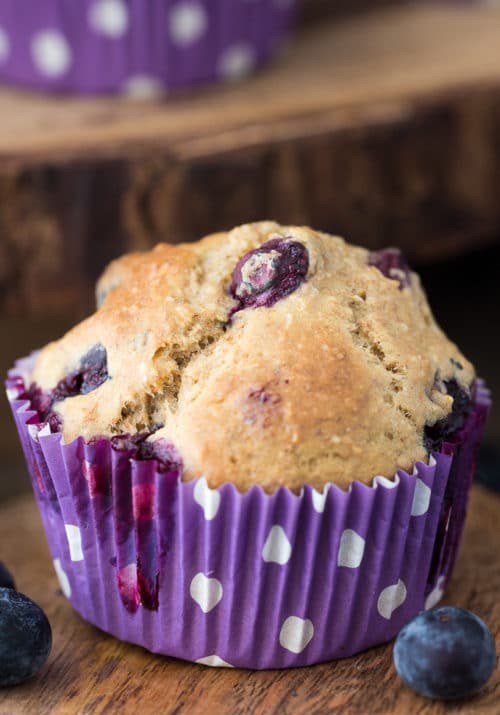 Now that my son has started to eat "real solids" and not just baby food, I have been doing my best to feed him as healthy as possible. I refuse to buy pre packaged junk for him (if I do buy pre packaged I read ingredients so I know what I'm buying) so lately I have been experimenting with a lot of baking. I recently made him Healthy Toddler Muffins, it's a recipe has been quite popular on The Bewitchin' Kitchen and they're delicious. It was a relief to find out that Carter liked them so I wanted to broaden my muffin skills and came up with a recipe for healthy blueberry muffins.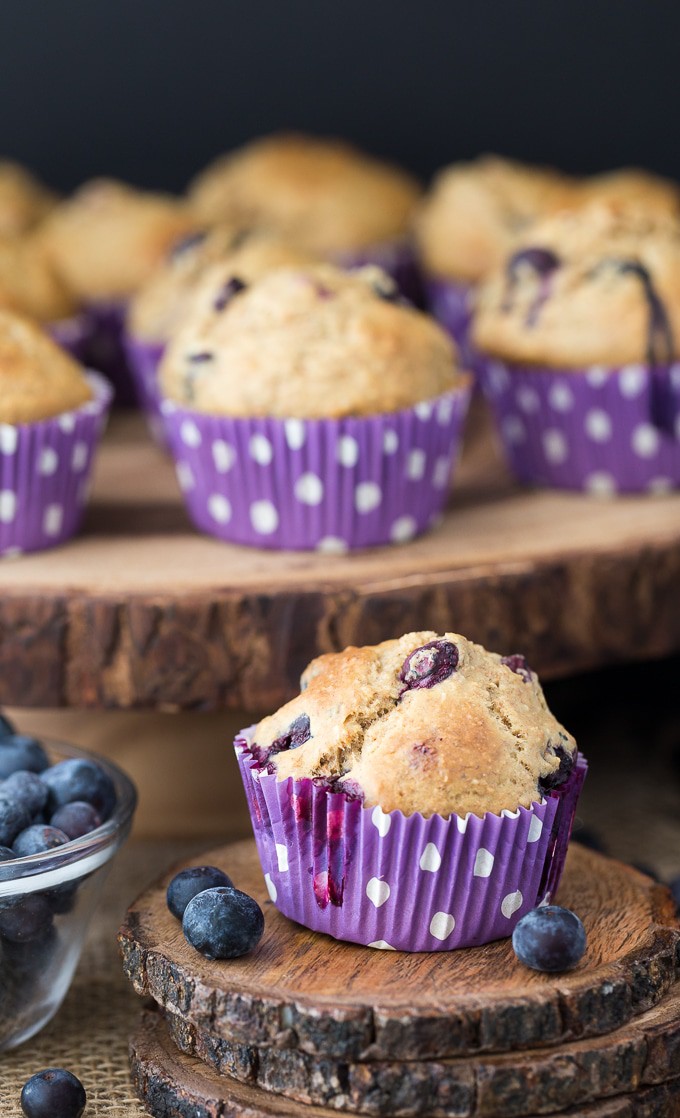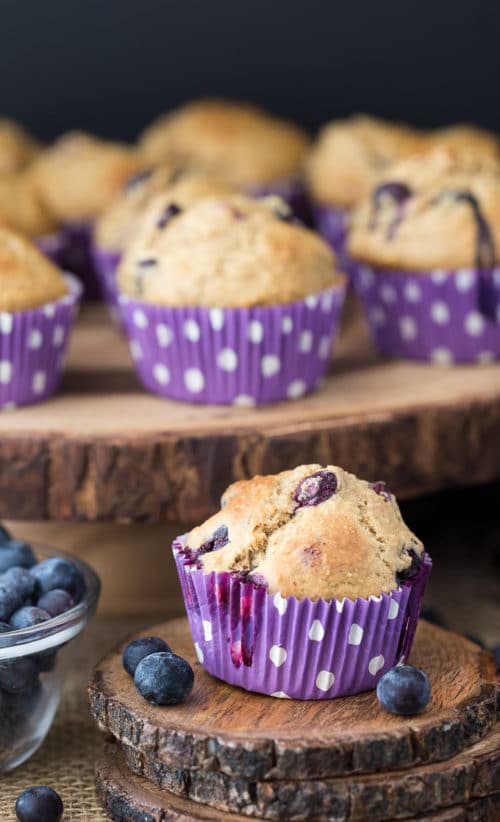 Blueberries seem to be on sale every week here on the North Coast here in British Columbia, not that I'm complaining. Anytime I can get fruit for as cheap as possible, I'm laughing. I picked up a few pounds of blueberries the other day and a couple of bananas and went to work. Most blueberry muffin recipes seem to be cake like: they contain a lot of oil, sugar and unnecessary junk. All the recipes I Googled made me cringe, even the "healthy" ones. I took some of the best, mashed them together and added a few of my own touches. I'm not saying this recipe is perfectly healthy, but it's a start. Personally, I don't want to feel guilty for having a muffin for breakfast. Muffins shouldn't be a dessert, especially if they're for breakfast or a snack for a toddler.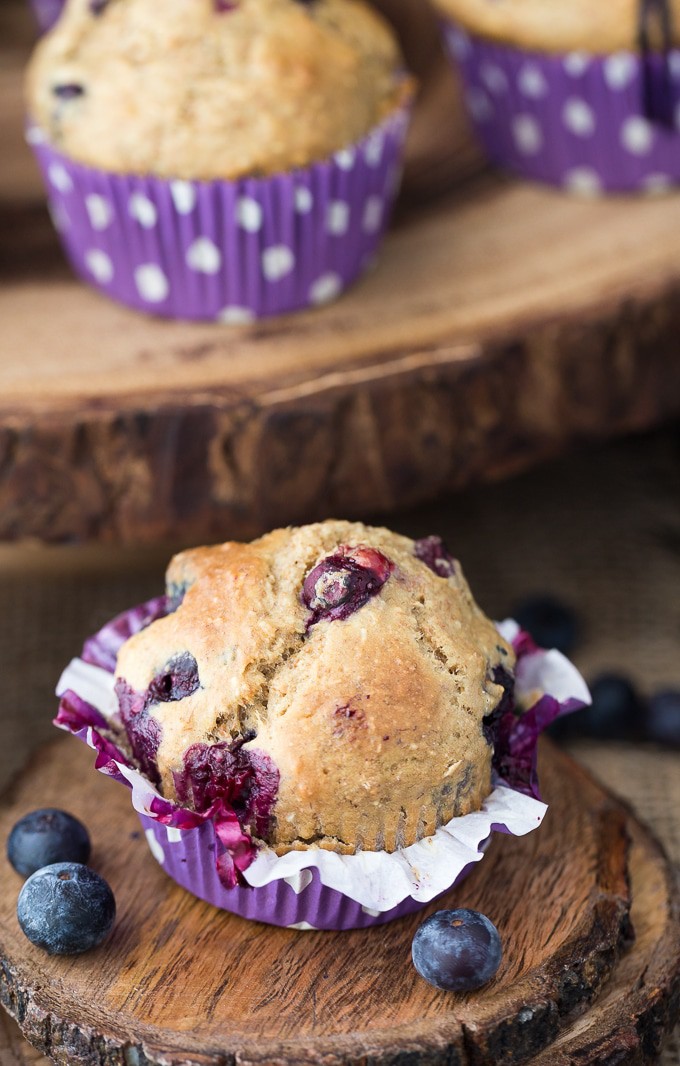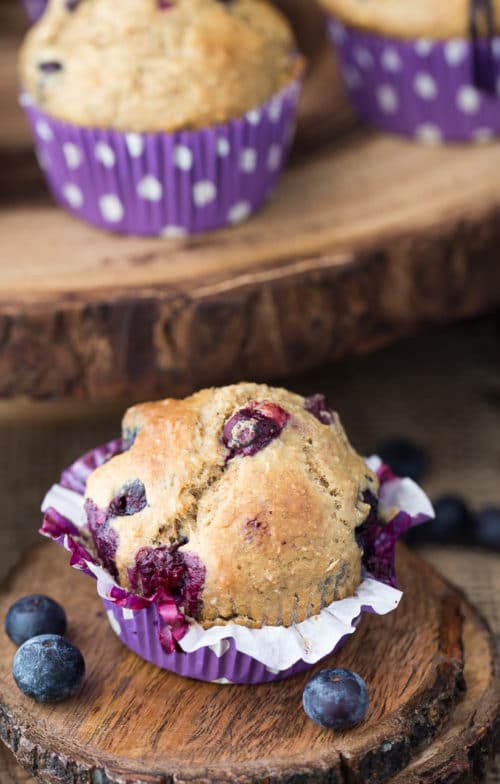 This particular recipe is made with a mini muffin tin (makes 36), but that's mostly because I lost my regular tins in the move. If you're using a regular muffin tin, bake a little longer. Keep checking on them.
Healthy Blueberry Muffins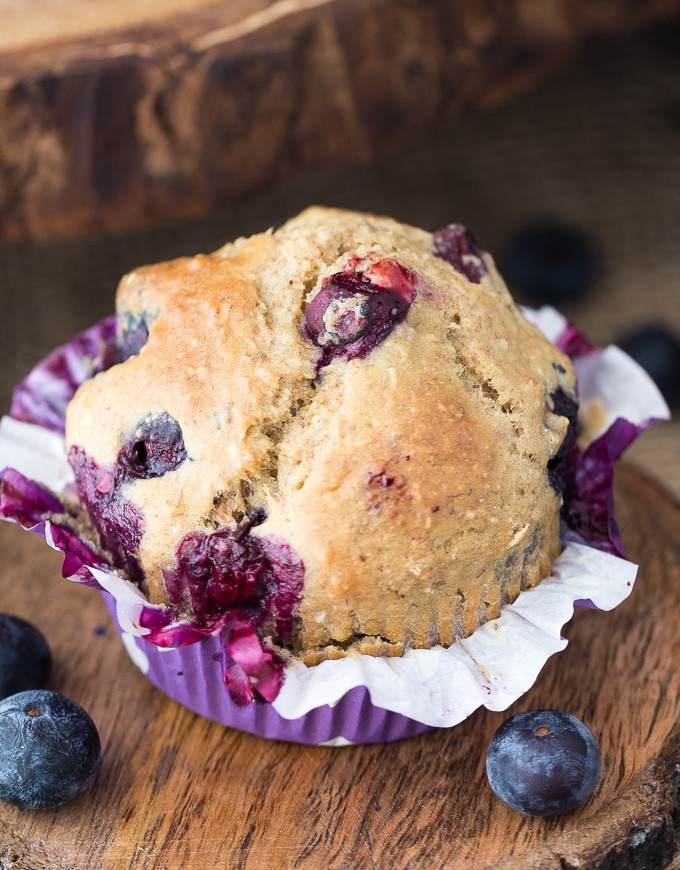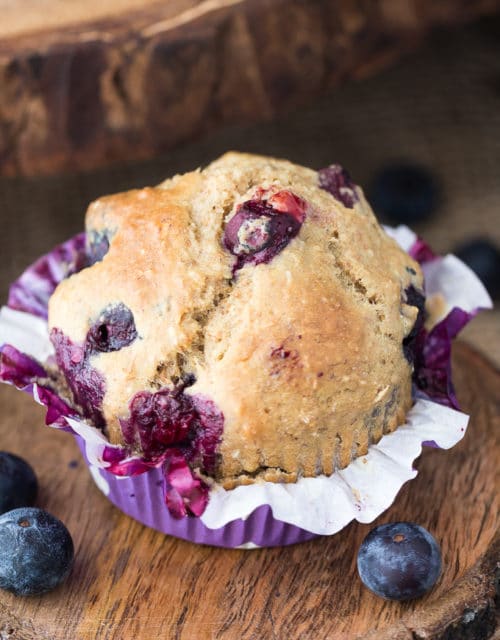 Healthy Blueberry Muffins
This recipe for blueberry muffins is picky eater approved and it packs added fiber to your diet too with oat bran! Healthy muffin recipes do exist!
Servings 12 muffins
Calories 126kcal
Ingredients
1 1/4 cup whole wheat flour
1/2 cup all purpose flour
1/4 cup oat bran flakes
1 tsp baking soda
1/2 tsp sea salt
1/2 cup unsweetened apple sauce
1/4 cup sugar
2 eggs
2 bananas mashed
1/3 cup skim milk or almond/coconut
1 tsp vanilla extract
1 cup blueberries
Instructions
Preheat oven to 375.

Whisk together the first five ingredients.

In a larger mixing bowl (the one that you're going be using for your stand mixer) combine the applesauce and sugar. You will then add your eggs in, one at a time.

In a small bowl mashed your bananas and add the milk and vanilla.

At this point, while your mixer is on, you will begin to add the dry ingredients and the banana mixture a little bit at a time (alternating). Combine and fold in berries.

Spray muffin tin with nonstick butter flavored spray.

Bake 18-20 minutes or until fork comes out clean.
Nutrition
Serving: 1g | Calories: 126kcal | Carbohydrates: 27g | Protein: 4g | Fat: 1g | Saturated Fat: 1g | Polyunsaturated Fat: 1g | Monounsaturated Fat: 1g | Trans Fat: 1g | Cholesterol: 27mg | Sodium: 202mg | Potassium: 174mg | Fiber: 3g | Sugar: 9g | Vitamin A: 77IU | Vitamin C: 3mg | Calcium: 21mg | Iron: 1mg
Follow On Pinterest
Follow @bewitchinkitchen On Pinterest for more delicious recipes!
Bonus: Each mini muffin is 43 calories! Just enough to satisfy a craving and not enough to blow your whole day.
What's your favorite kind of muffin?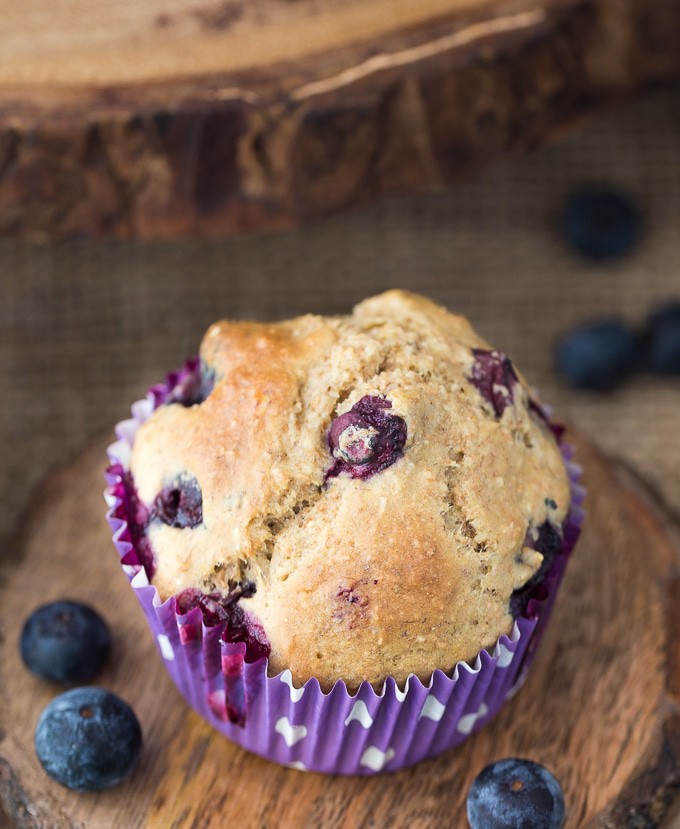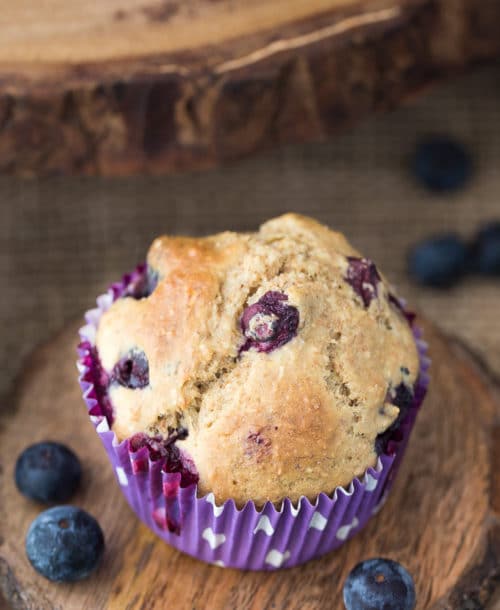 Looking for more great ideas? Click here to follow me on Pinterest!
Visit Randa | The Bewitchin' Kitchen's profile on Pinterest.