Crispy Smashed BBQ Potatoes
St. Patrick's Day will soon be here, and to celebrate the luck of the Irish, the Bewitchin' Kitchen would love to share two new potato recipes. This Crispy Smashed BBQ Potato recipe is a fun one that I use for red potatoes.
Red potatoes are often paired with roasts or are found in potato salads. This recipe would go great with pulled pork or any other type of BBQ meal.
They kind of look like potato cakes when you're done. They have a crispy outside and soft inside. So good!
For more potato recipes, check out: Mashed Potato Poppers, Broccoli Ranch Twice Baked Potatoes.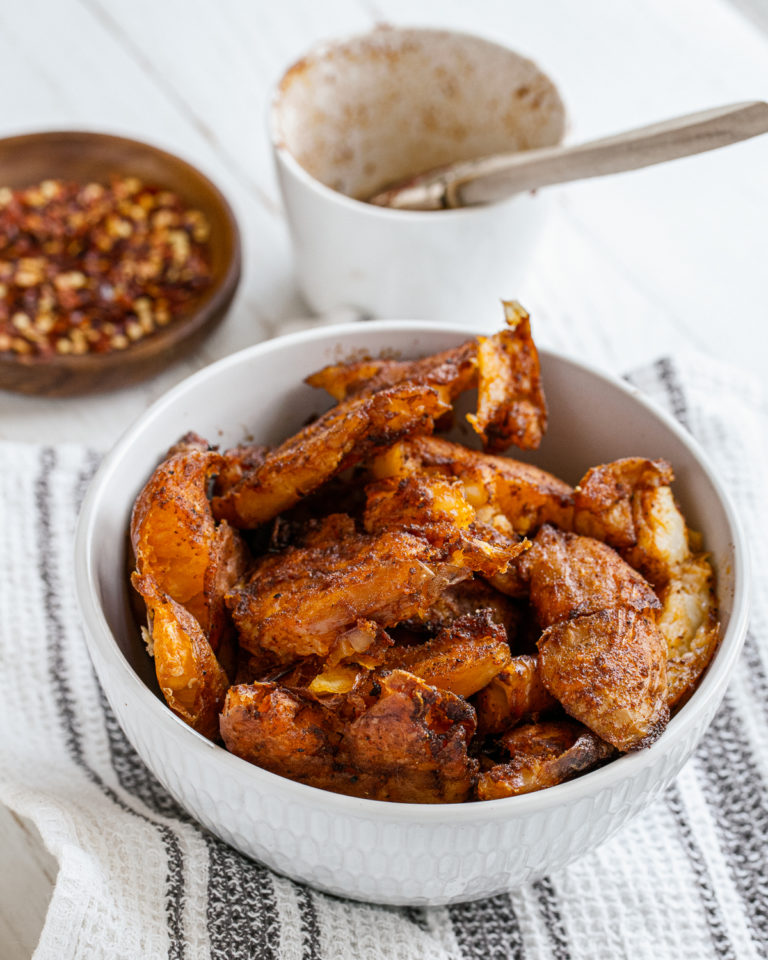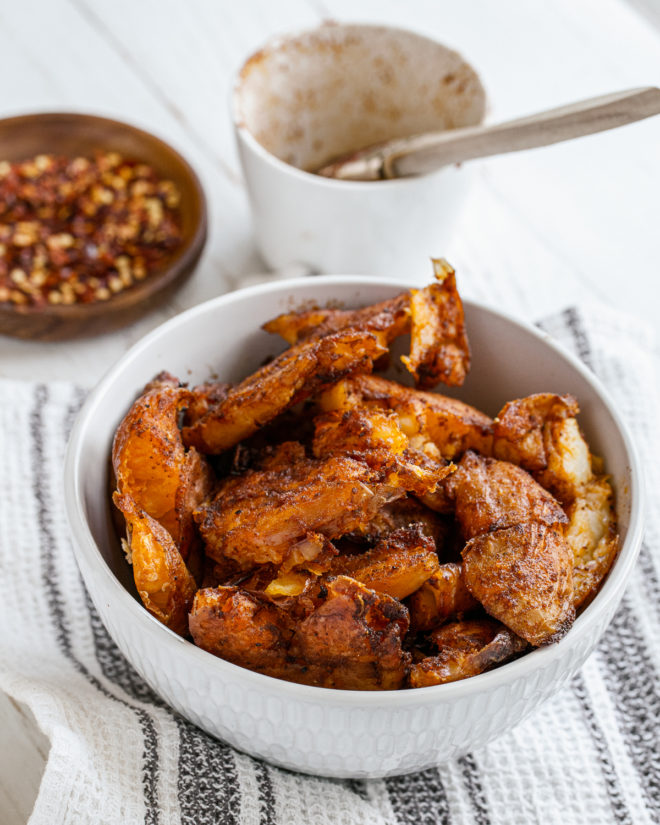 If you're looking for a new way to dress up your potatoes, look no further! This crispy and literally smashed potato is a new way to serve your favorite spud.
Ingredients for Crispy Smashed Potatoes:
2 pounds red small potatoes
3 tbsp olive oil
1 tsp garlic powder
1/2 tsp chilli powder
1 tsp smoked paprika
1/2 tsp salt
1/2 tsp ground pepper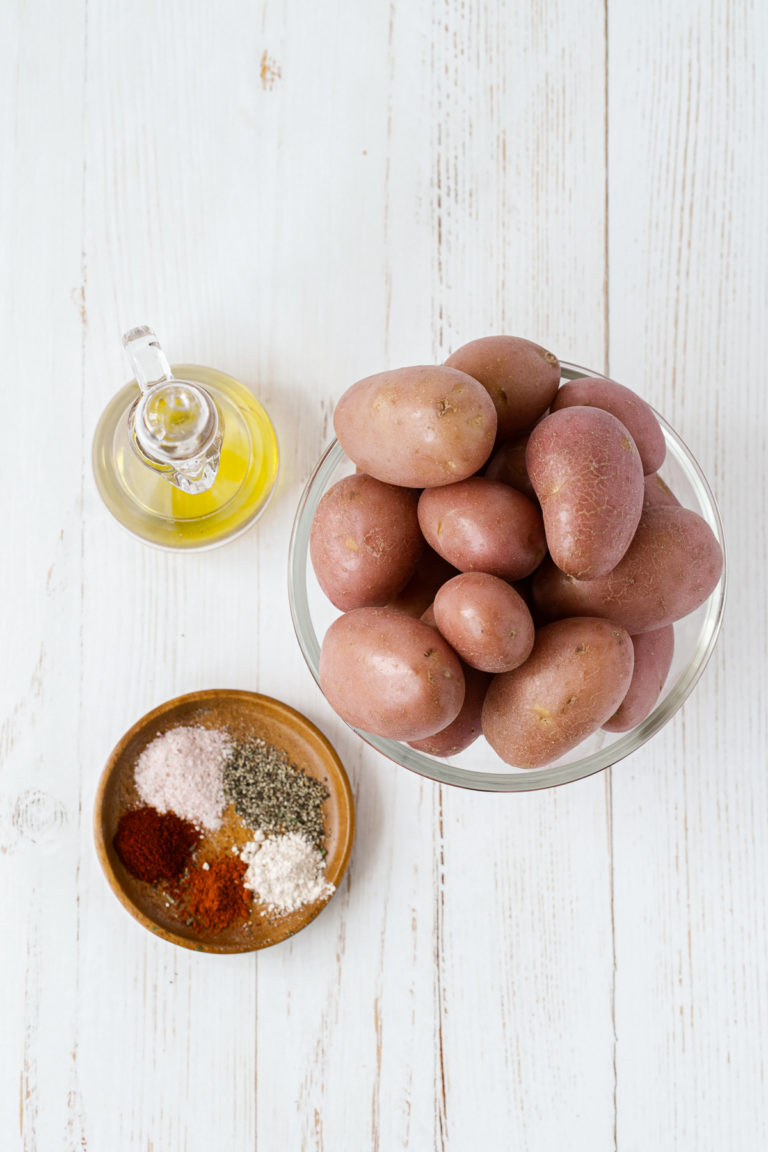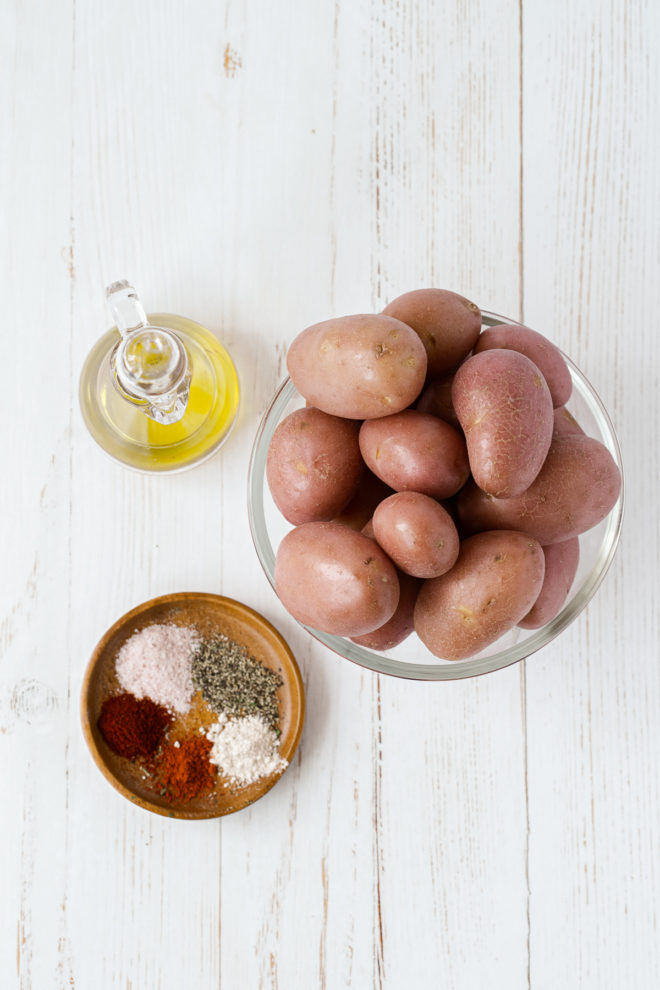 How to make boiled potatoes crispy
People often ask, "Why won't my potatoes get crispy?" The pro-tip answer here relies on the cook time.
You want to boil your potatoes so that they are tender and smashable but not falling apart with a mashed potato or potato soup consistency. Pull them out of the pot a few minutes before you would a mashed potato, around 15-20 min.
Directions:
Preheat oven to 425 degrees.
Boil your potatoes.
When your potatoes are smashable, place them on a baking tray covered in baking paper. Using a glass, press down on the potatoes evenly, until they smash flat.
Another way to test if the potatoes are done, is to grab one and try the smash test. Be careful because they will be hot!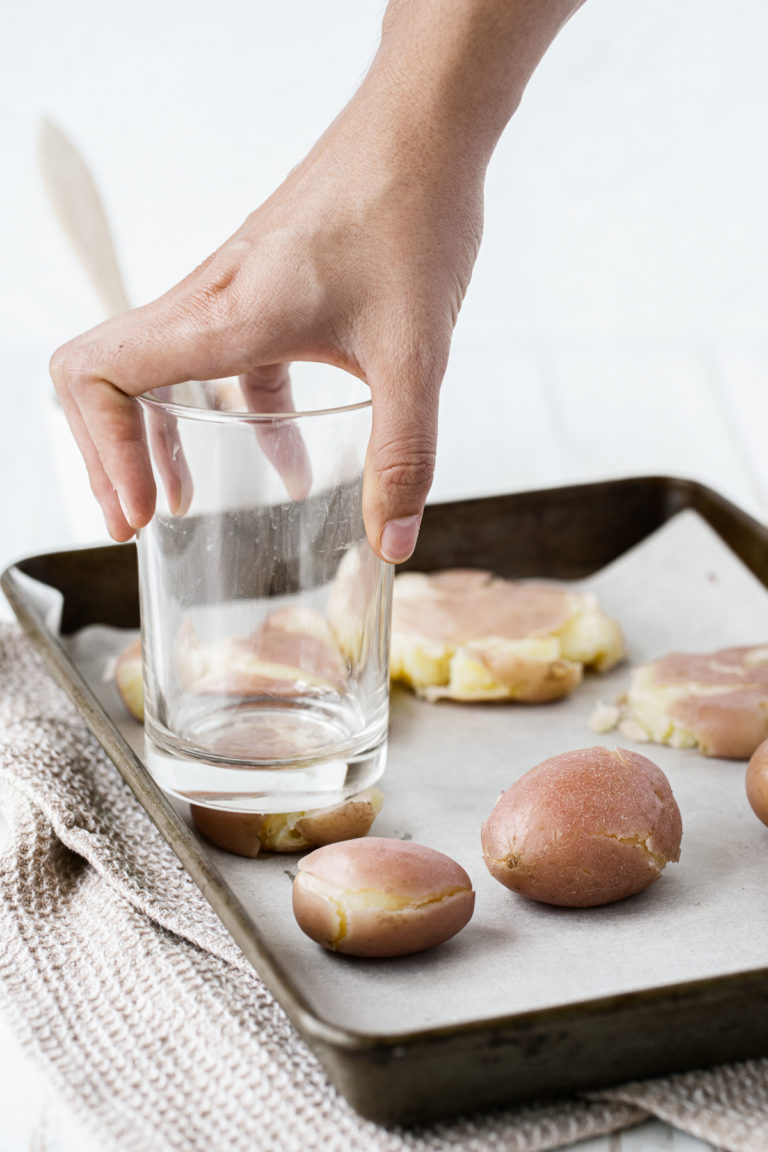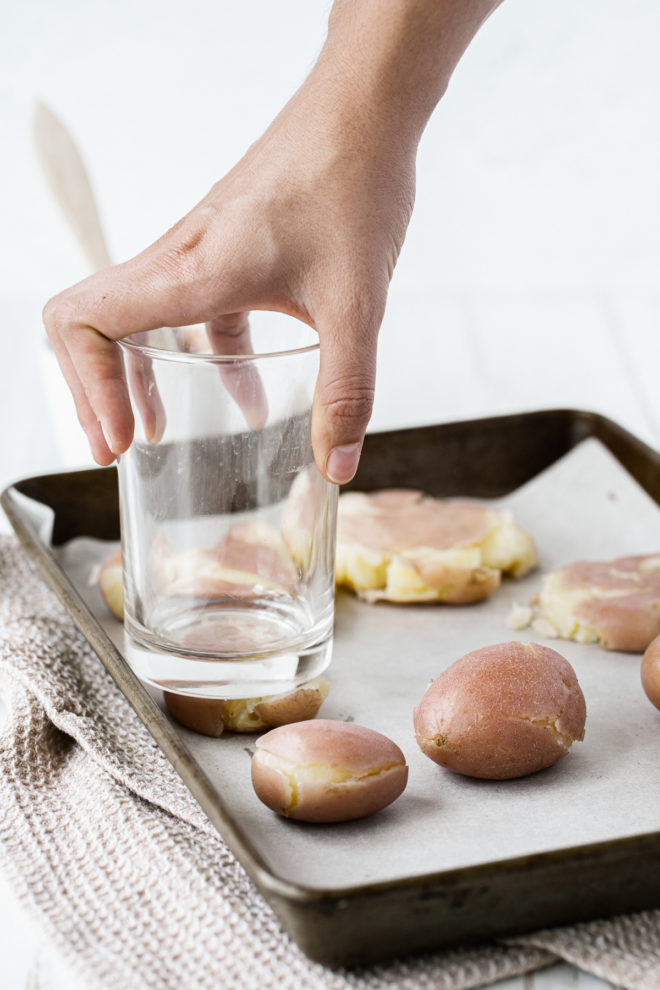 Olive Oil BBQ Mixture:
When your potatoes are all smashed and ready to head into the oven, combine garlic powder, chilli powder, smoked paprika, and salt and pepper with your olive oil.
Next, brush your potatoes with the mixture, coating evenly. The oil will help the skins crisp up.
Finally, bake your potatoes for 20-25 minutes at 425 degrees.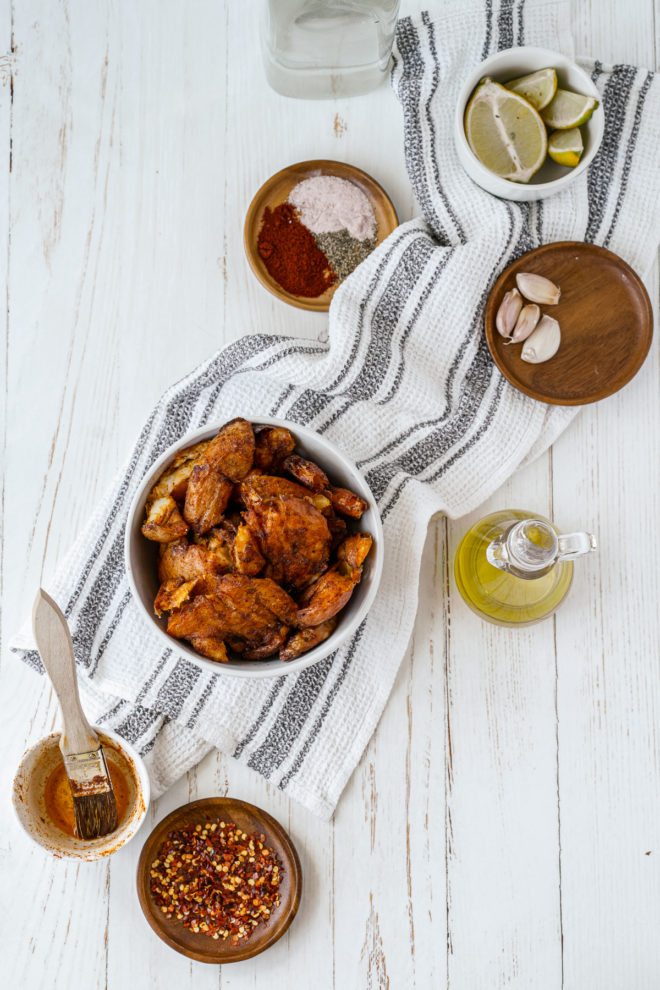 Voila! This side dish is so easy and a great way to take your potatoes from boring to tasty!
Crispy Smashed Potatoes
Crispy Smashed Potatoes are a fun and healthy new way to dress up your favorite spud!
Servings 6
Calories 171kcal
Ingredients
2 lbs red potatoes small
3 tbsp olive oil
1 tsp garlic powder
1/2 tsp chilli powder
1 tsp smoked paprika
1/2 tsp salt
1/2 tsp ground pepper
Instructions
Preheat oven to 425 degrees.

Wash and boil red potatoes until tender (10-20 min)

Drain potatoes.

Place potatoes on a covered baking tray a few inches apart.

Using the flat of a glass or a stiff spatula, smash the potatoes.

Mix olive oil, and spices.

Brush the potatoes with the mixture.

Bake for 20-25 minutes or until desired crispiness.
Nutrition
Calories: 171kcal | Carbohydrates: 25g | Protein: 3g | Fat: 7g | Saturated Fat: 1g | Polyunsaturated Fat: 1g | Monounsaturated Fat: 5g | Sodium: 224mg | Potassium: 707mg | Fiber: 3g | Sugar: 2g | Vitamin A: 225IU | Vitamin C: 13mg | Calcium: 18mg | Iron: 1mg
Follow On Pinterest
Follow @bewitchinkitchen On Pinterest for more delicious recipes!
For more potato recipes, try: Veggie Tots, Disneyland's Blue Bayou Scalloped Potatoes, Sweet Potato Egg Skillet with Kale and Peppers, Foil Packet Potatoes, and Potato Bacon Chowder.