The Healthy Grail Health Planner
Today is an exciting day! Today is the day that my health planner, The Healthy Grail, launches.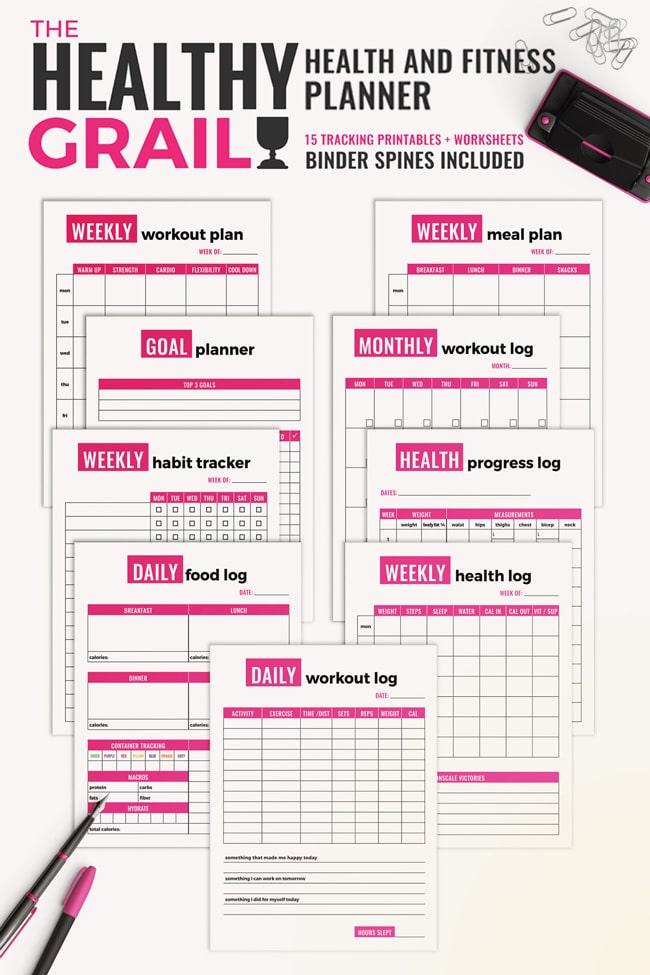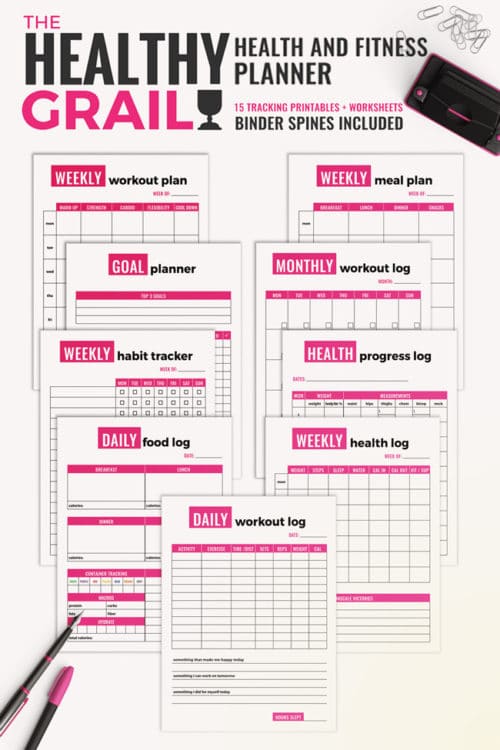 I've been wanting to release a digital health planner for a few years now, but life got in the way. I finally made the decision to go ahead with The Healthy Grail a few months ago and have been planning this launch ever since.
The day is finally here!
The Healthy Grail is more than just a health and fitness planner. 
It's a meal planner, a grocery list, a goal journal, and a habit tracker. It is a digital product, so you can either print it out at home yourself and put it in a binder (I included a set of binder spines so everything will look put together) or take it to your local office supply store and have it printed and bound.
Tip: I suggest laminating the daily and 2-3 of the weekly options. Use a dry erase marker to easily write and clean the papers. You save on paper costs this way! See the video below for an example.
It's for all lifestyles. 
Whether you're a Fixer, a macro tracker, or a calorie counter I made sure that The Healthy Grail Health Planner would work for all lifestyles.
Health Planner Walk Through:


I'm sure I've made it clear that meal planning is an important factor to not only keep your sanity but keep your health goals in check. I like to use Pinterest to help me meal plan. Here's how to meal plan using Pinterest.
What's Included in The Healthy Grail: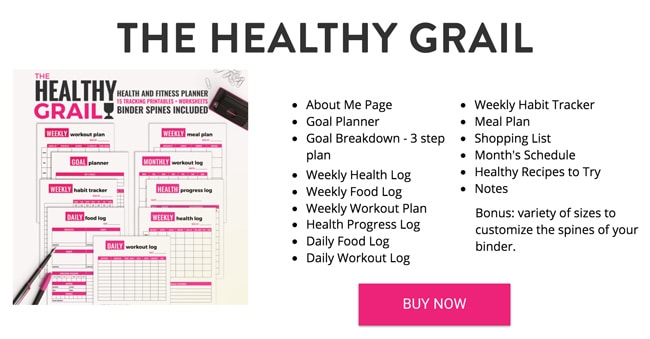 Not only is The Healthy Grail a great tool to help you reach your goals, but it's also a sanity saver. This health planner includes a weekly meal planner plus shopping list to help you plan your week. Can you imagine, no more "what do you want for dinner tonight?" conversations. No more giving up last minute and ordering pizza. You will be organized, healthy, and driven to reach your goals.