8 Ways to Stay Cool
It's hard to believe it right now, but the warmer months are coming. Although I'm looking out to a snow covered deck, I'm day dreaming of hanging out on the patio with friends and celebrating spring. What I don't care for about the warmer months is being over heated if you're like me, you'll need these 8 ways to stay cool.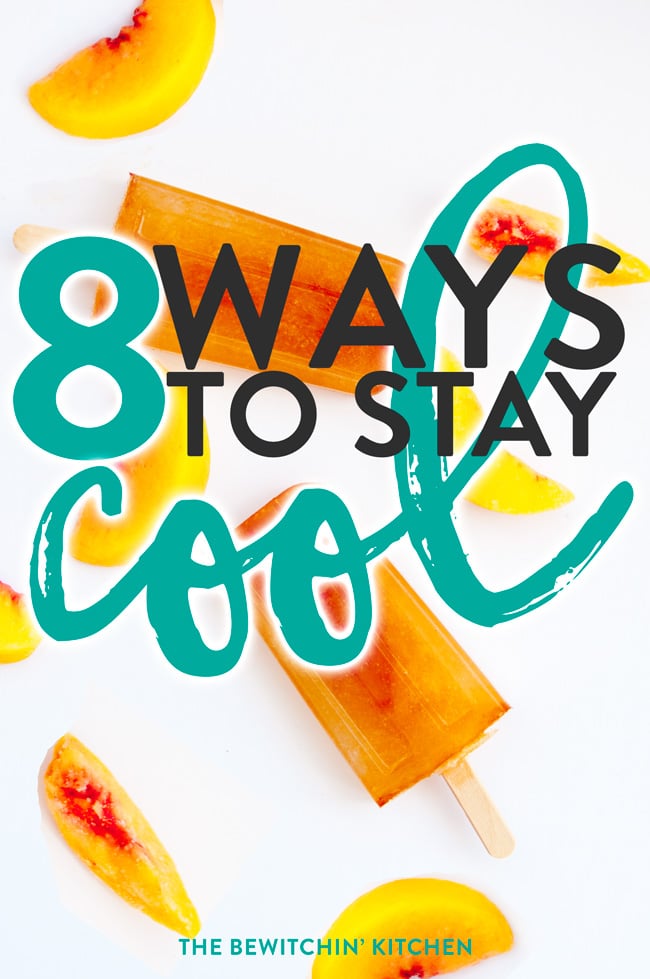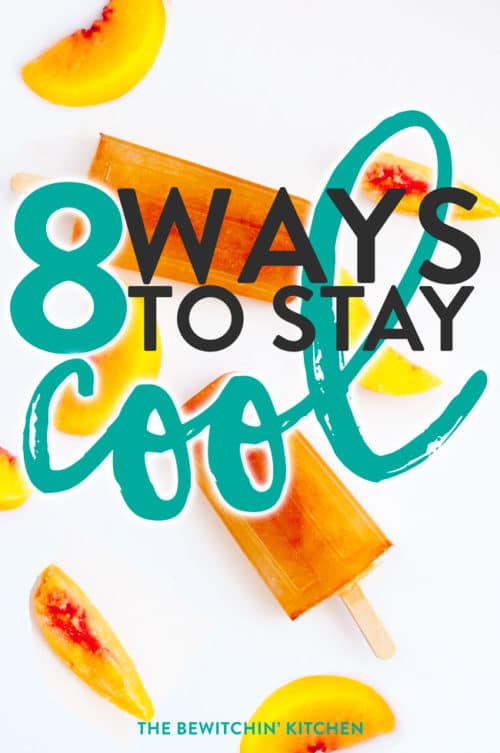 8 Ways to Stay Cool

Go for a walk. I always find I cool off when I take a walk, although exercise (even mild) heats up my body. Cool breezes win every time. Just don't go out for a 10k walk in the heat of the day. It's best to take a stroll before noon, or even after dinner.
Stick with Cotton. Synthetic fibers don't breathe all too well, stick with cotton fabrics they breathe and absorb sweat better than spandex and other synthetics.
Hydrate. Staying hydrated is important all year round, but your body may need more liquids during the warmer months. It gets hot out there and sweat evaporates which can lead to a higher possibility of dehydration (dizziness, headache, dry skin, etc). Let's face it, water can get boring, so to switch things up try Pure Leaf Peach (which is brewed from real tea leaves, steeped in water and bottled without adding any colour or artificial ingredients).
Avoid caffeine. Drinks that contain caffeine (I'm looking at you coffee and soda) can actually increase the metabolic rate in your body (although slightly) but if you're suffering in the heat, it's best to avoid them all together.
Draw the drapes. If you're like me and don't have AC, here's a tip we utilize every day in the warmer months. In the morning open the windows and let in the cool, fresh air. Then at about 10 (or when you notice the temperate rising outside), close the windows and the drapes. It locks in the cool air and keeps the blaring sun out. I also have fans going during this time as well.
Blow ice. In front of your fan, place a bowl of ice cubes. The fan will then blow cool air!

Enjoy frozen treats. Not that we needed an excuse, but the summer heat is a great reason to enjoy homemade frozen treats. These maple cherry popsicles are amazing, and so are these pineapple ice pops. Another delicious option is to pour Pure Leaf Peach into a popsicle mold and freeze. Not only are these delicious but frozen ice pops help keep up hydrated as well (see tip #3).
Utilize the BBQ. During the warmer months, we rarely use our oven. As I said before, I don't have AC so cooking with the oven is torturous. We use out BBQ to cook during the summer months. We do everything from steaks to vegetables, and we've even done roasts. Want a yummy BBQ recipe? Check out these popular BBQ Tex Mex Chicken Breasts.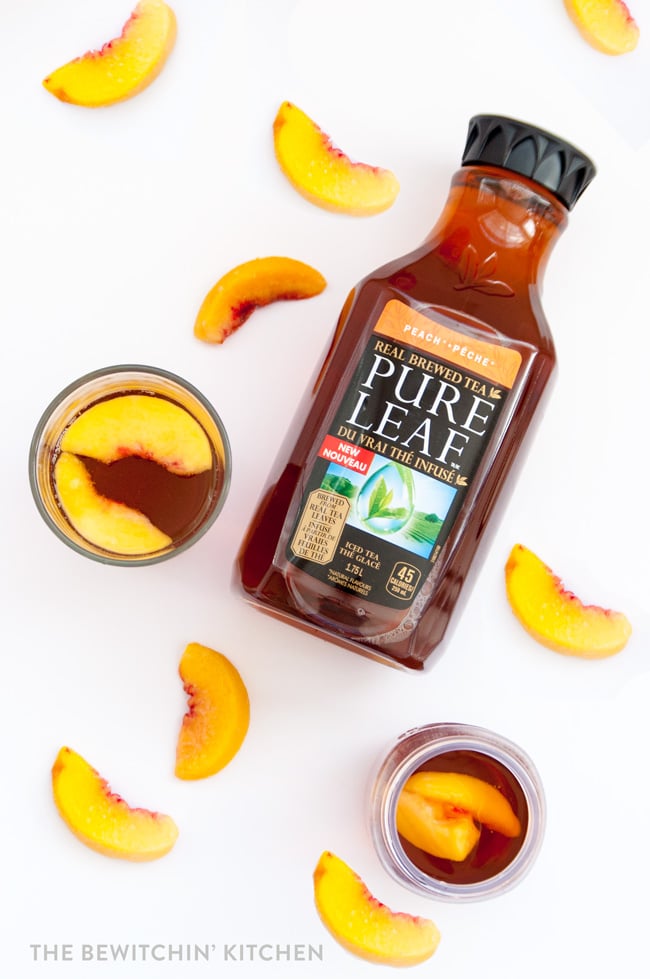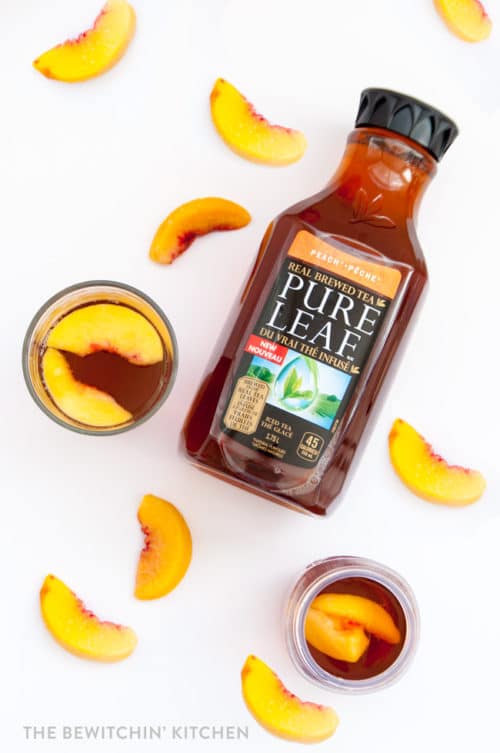 One of my favorite varieties of Pure Leaf is Pure Leaf Peach. Now that it's available in a family size of 1.75L, the list of ways to stay cool are growing. Learn more about Pure Leaf here on their Facebook page.
How do you keep cool?
Disclosure: this post has been sponsored by Pure Leaf via Bite Me More Creative. All opinions are 100% my own.