Healthy Home Habits to Improve Your Everyday
This article on healthy home habits was written by Bianca from Well Worth Living.
Whether you live in a bustling city or the countryside, the pace of life in this day and age has changed into one where every minute of every day is dedicated to a specific task. Too seldom is one of those things relaxation. We wake up to alarm clocks and reminders of what the day has in store, and instantly… it begins. Drop the kids at school, navigate your daily commute or get cracking on those deadlines.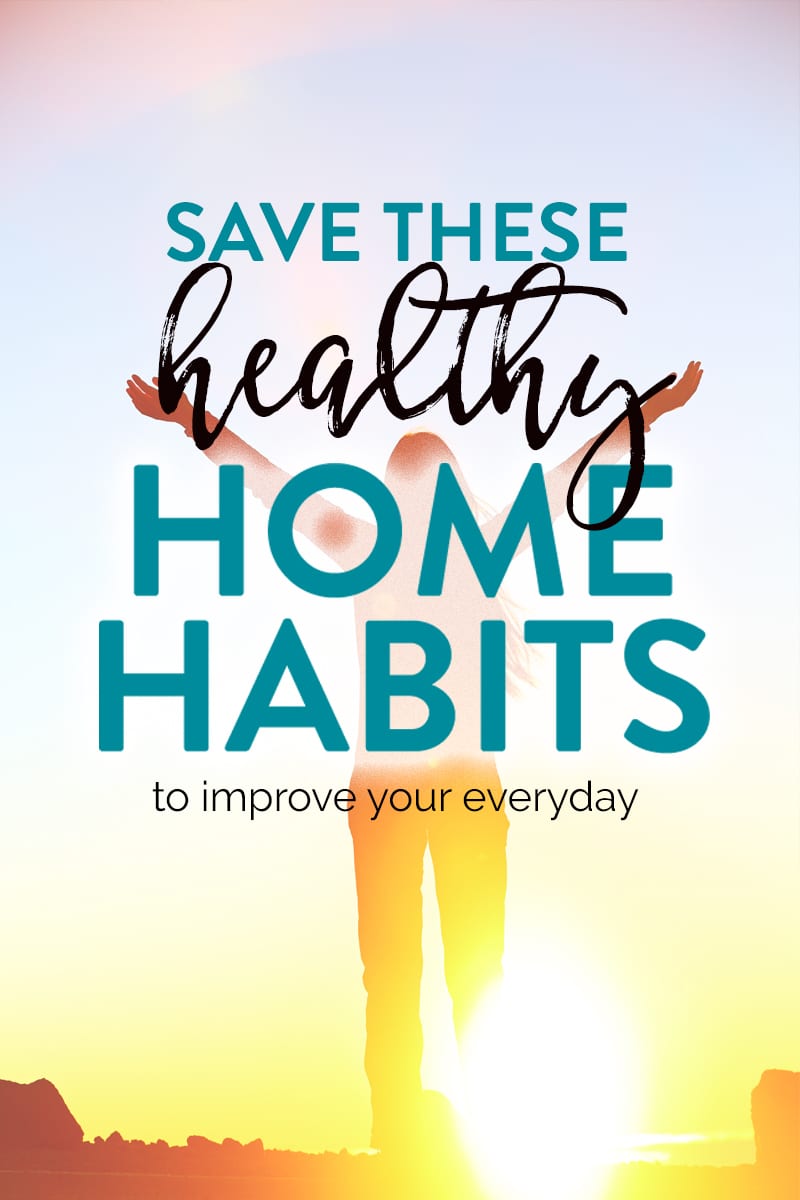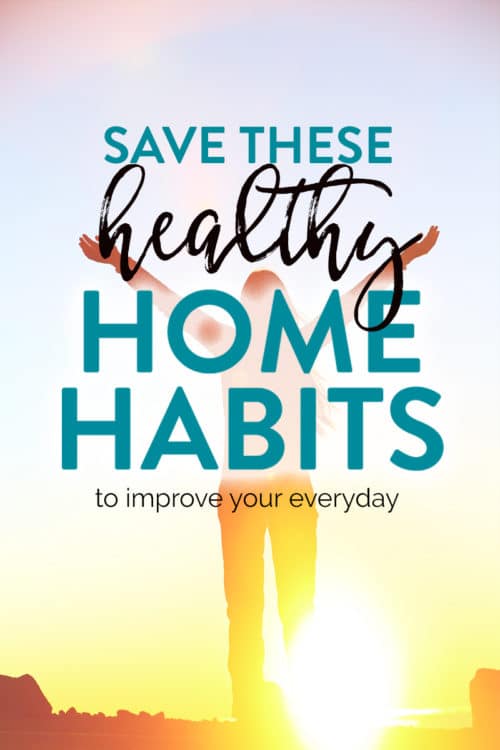 Healthy Home Habits that Make a Difference
Life can become a blur of activity and it's a challenge to find a little Zen in the hurry and scurry. Where to begin? Well, home, of course. It's where you start and end each day, and by implementing some basic healthy home habits, you can create a calm foundation and a sanctuary for your day-to-day life.
Keep reading if you could do with a few easy tips to turn up the volume on your mental and physical well being.
Meal Planning & Healthy Choices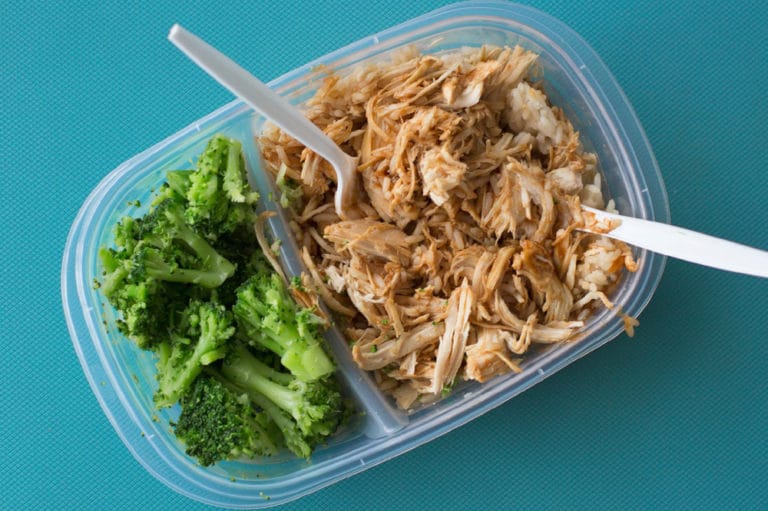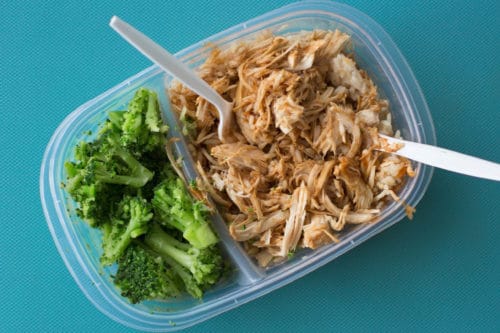 Keeping your refrigerator stocked with healthy food choices means you never need to resort to a greasy takeout meal or 2-minute noodles. If your week is chaotic and doesn't leave time for a home-cooked Masterchef meal, prepare food ahead of time. Cook once a week, and divide a large pot of your favorite dish into individual portions, and then freeze them. Your future self will thank you!
How to meal plan using Pinterest.
Another vital food habit to cultivate is breakfast. Don't skip it! It's essential to have the right fuel to energize and support a successful day. If you'd like to go the extra mile, replace coffee with green tea. It is packed with antioxidants that help aid memory, lower blood pressure and improve your general health.
Grab it –> The Healthy Grail Health and Fitness Planner.
Create a Decluttered Environment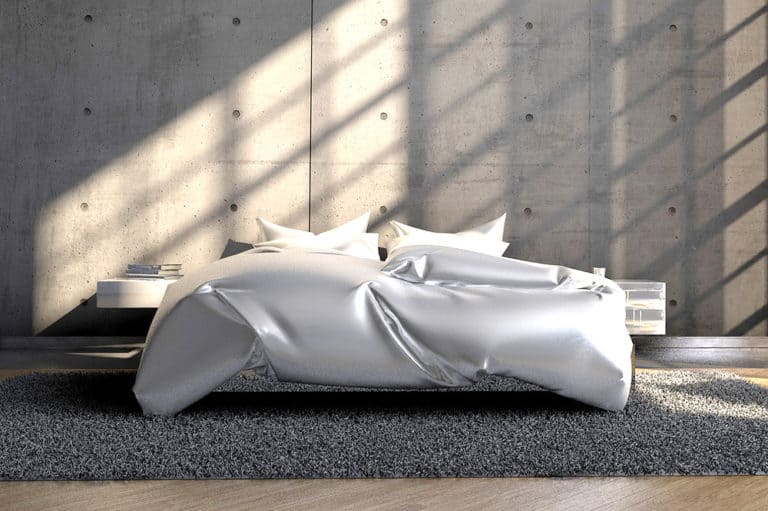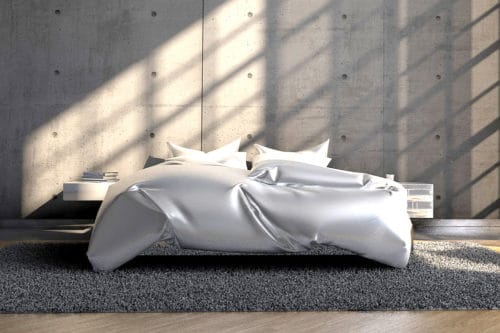 A place for everything and everything in its place. If there is order in your home, it is a welcoming place to return to. Cleaning and packing away small messes regularly is infinitely easier than tackling big tasks, which you may eventually avoid altogether. Storing away items that have a dedicated space is also so much easier.
Multipurpose furniture is a pro tip to hide clutter. Daybeds with trundle drawers hide a multitude of messy sins. A twin daybed mattress is also larger than your average sofa, so creates extra lounge space if you're looking for a plush de-stressing zone after a mad day.
Small changes in your home habits, like making your bed every morning, washing dishes after a meal, and handling the laundry before its a mountainous effort, make home life calming and manageable.
Do regular "spring cleaning". We too often hang on to "stuff", but by adopting an attitude of "less is more", you will uncover the "more", which is a calmer and healthier headspace.
Practice Meditation & Yoga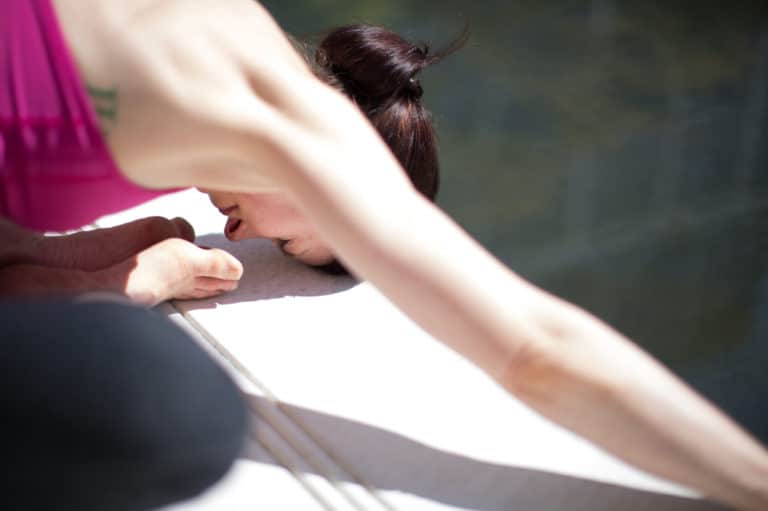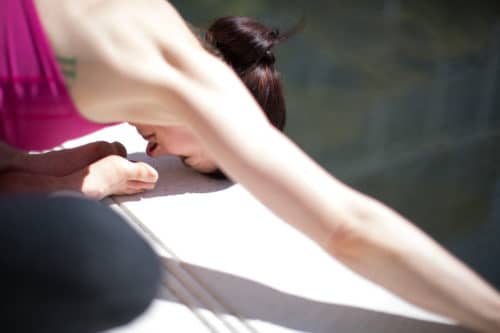 Imagine your average work week, but with less stress, better sleep and a big smile on your face. Reports of yoga and meditation being like an addictive drug are no scam. The endorphins released while enjoying such a soothing and distressing activity have a direct effect on your body and how you feel.
You don't have to remove yourself from society and "Eat. Pray. Love." yourself into another realm. Simply download an App or find a YouTube Video to follow and just begin. Starting with 5 to 10 minutes a day, you will enjoy the benefits of an improved range of movement, flexibility, increased energy levels and a happier outlook on life. 
Breathe Fresh Air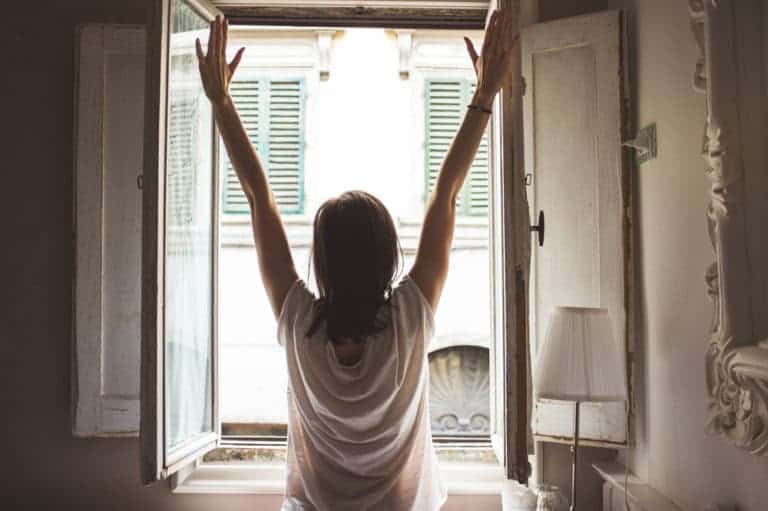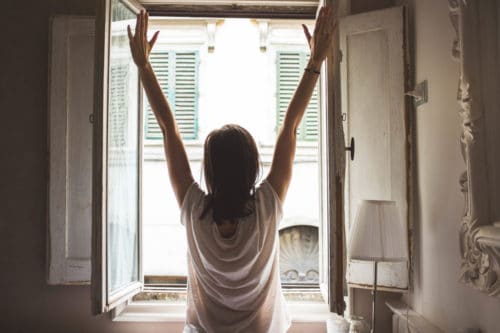 Open a window and let fresh air flow into the stale corners of your home. Believe it or not, the air in homes can become toxic if left unventilated, and that directly impacts on your health.
Another way to cleanse the air indoors is with an (affiliate link) air purifier. This will also remove dust and other particles from the air you breathe, which is great news for those with allergies. Alternatively, introduce an air cleansing plant into your home. Not only do they look beautiful, but they will also recycle the stale air to ensure you breathe in all natures goodness, and, you'll sleep better for it.
Less Screen Time
Browsing through your Instagram feed or settling in for a series binge session has its benefits, but we all know that feeling of "just one more." Screen time should be enjoyed in doses for distressing, keeping up to date and socially in touch.
Words of warning. Know your limits, it's a slippery slope. (You know who you are Outlander fans!) Start and finish at a reasonable time or you'll be starting the next day red-eyed and exhausted.
Watching devices late into the night can also disrupt your sleep patterns. High-frequency blue light emitted by phones and laptops suppress the body's ability to release melatonin, which is what helps you get a quality night's rest.
Exercise & Hydration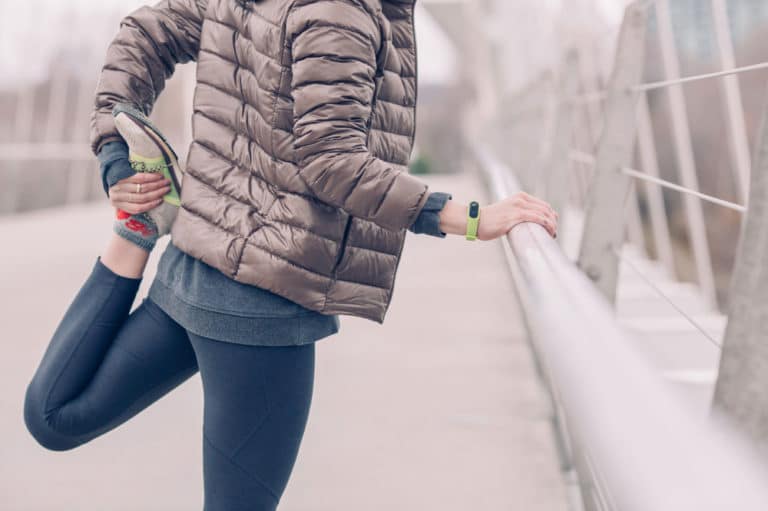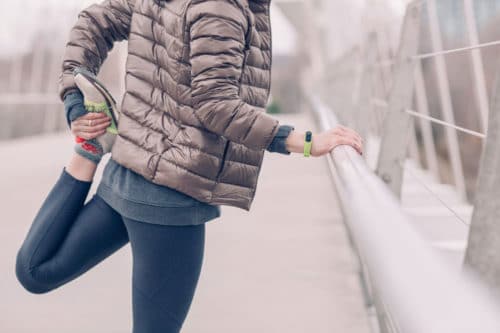 Outside of a little Yoga and stretching daily, get your blood circulating. We're not talking a 5 mile run before the sun rises (unless that's your thing), we suggest starting small. At least once a week, set yourself a little (enjoyable) challenge.
A walk in the park is an easy way to get moving if you're a beginner. In time, you could work your way up to exploring hiking trails in your area. This gets you into nature which in itself is a natural stress reliever and mood enhancer.
Keep hydrated. Depending on your level of activity, drinking adequate amounts of water helps cleanse your system and flush out the gunk.
By setting challenges and getting friends involved, exercise becomes an activity that is easy and enjoyable to maintain. Be accountable to yourself by keeping a health journal. It's a great way to keep you motivated and clear on your goals.
Indulge in Your Favorite Rituals
If its bath time with a 100 candles, or a glass of wine while reclining in your favorite Papasan Chair. Do it! It may be 20 minutes of yoga, stretching, or a walk in the park. Whatever you choose, these are effective de-stressing healthy habits that keep you practicing self-love and aware of the importance of giving back to yourself.
It may not be a daily event, but set aside time for you and don't budge on it.
By putting systems in place and following a weekly schedule, you ensure that your basic needs are managed optimally. Workable home habits make life simpler. Instead of wasting brain power on meal time and exercise, you get to focus on high-level actions. Life can be stressful enough without having to worry about your next meal when you're exhausted.
It's a plan worth getting super excited over as the benefits and changes in your life can be vast.
What is the first healthy habit you'll be working on? Share your wins, we'd love to know what's worked for you.