Homemade Gelatin Cups a Healthy Snack Idea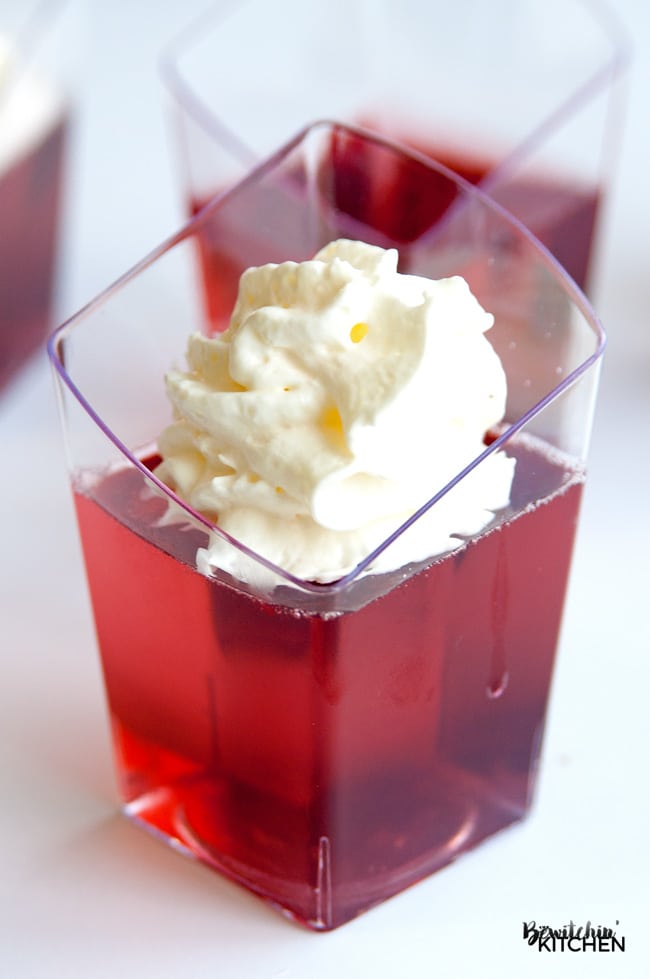 These homemade gelatin cups are so easy to make, and best of all you get to control what goes in them! Using pure unflavored gelatin keeps the options open to customize this dessert to your specific tastes.
I'm new to this gelatin craze, it's to my understanding that gelatin is a huge plus to your gut health and since I have chronic hives and massive sugar cravings I wanted to start incorporating more of this "superfood" into my diet. I bunny-eared superfoods because I hate that word, it seems like whenever there is a trend in food it gets slapped with that label.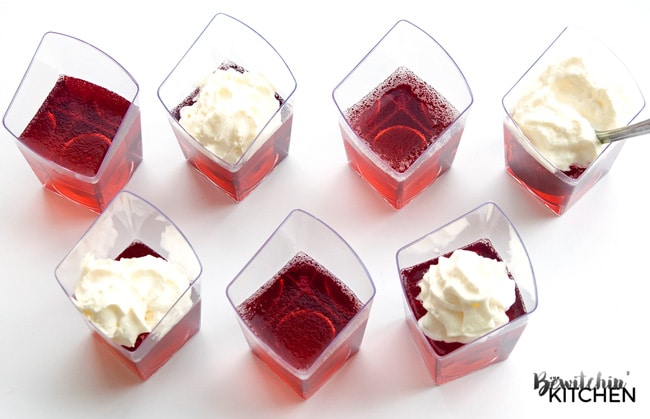 I searched locally for pure bovine gelatin but had a heck of a time. My local health food store had porcine, which was a little cheaper, but I couldn't get past the fact that it was boiled pig skin. Yes, I know that bovine gelatin can be cow hide, bones and all sorts of things I don't like to think about but I feel better that's it's from a cow and not a pig. It's weird, there is no science behind my thoughts. It's just a preference. All in all, I do my best to not think about it in general.
I purchased the Now Foods Beef Gelatin Powder from Vitacost (if you sign up for an account with my link, we both get a $10 coupon by the way) but it's not grass feed beef. If that's important to you I have read a lot of people like the Great Lakes Unflavored Gelatin
.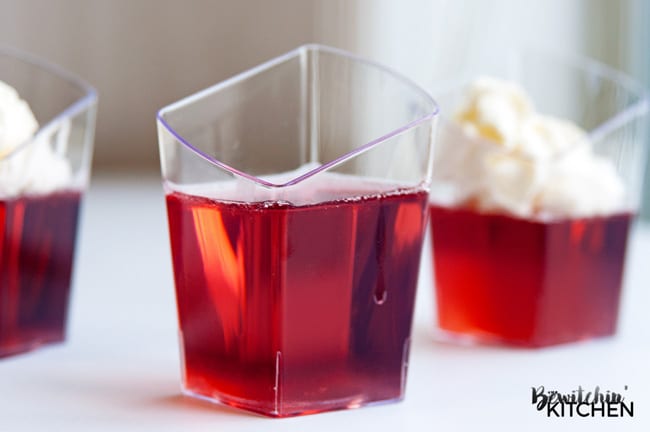 If you're thinking "ew", stop. It contains good for you things (that's my technical term). Gelatin can help with the following:
Skin, hair, and nail health
Gut health, helps digestion, I have read a few articles about it helping with leaky gut syndrome
Protein source
Joint health
The gelatin gels up, just like a good bone broth does when you boil bones for soup (like this healthy turkey soup recipe). The reason why the soup gels up when it goes in the fridge for a while is because of the collagen. There are rumors that it helps with cellulite, I don't buy into it but hey – it doesn't hurt to give it a go!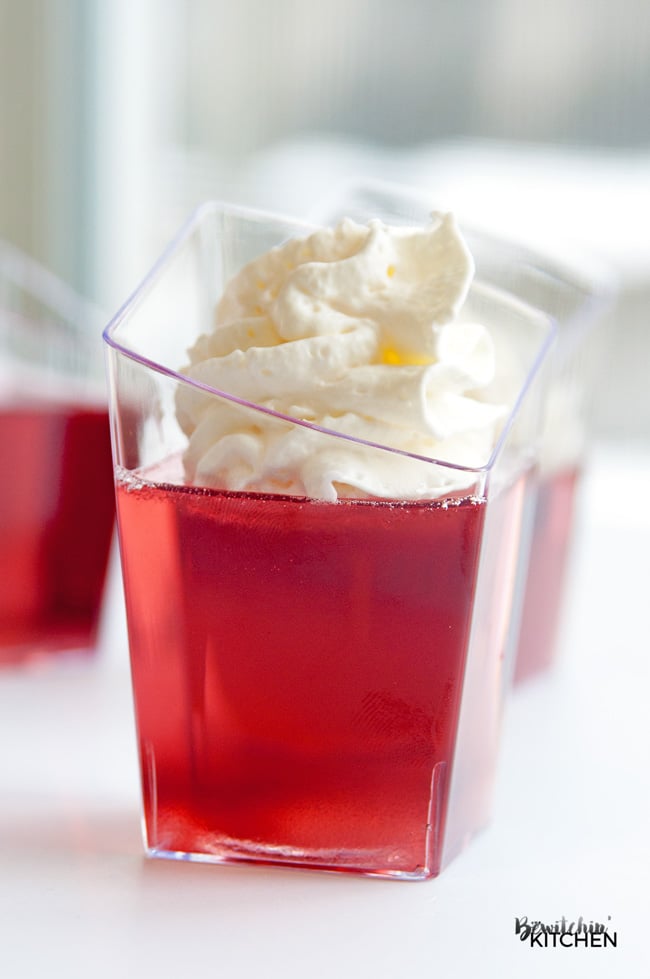 Homemade Gelatin Cups
These homemade gelatin cups are so easy to make. Let them chill the fridge for 2-3 hours and you have a no-bake and no-fuss snack for later that day. The best part? You can eat the whole thing guilt free!
Homemade Gelatin Cups
Servings 7
Ingredients
1/4 cup hot water
1 tbsp unflavored gelatin
1 1/2 cups cold water
Water enhancer of choice Dasani, Mio, etc
Instructions
In a small bowl whisk together the hot water and gelatin. Whisk until it's completely dissolved.

Add the cold water and water enhancer and stir.

Pour into mini shot glasses, or leave in a bowl for a quick and healthy snack.
Follow On Pinterest
Follow @bewitchinkitchen On Pinterest for more delicious recipes!
I can't wait to try more options with the gelatin powder, I have also heard it's good in smoothies.
Have you ever made homemade gelatin before?

Disclosure: This post contains affiliate links for your convenience. As an Amazon Associate, I earn from qualifying purchases.