Homemade Lavender Bath Salts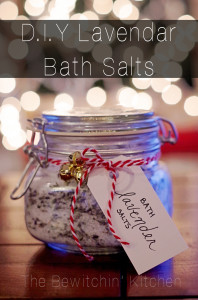 'Tis the season for homemade gifts! I have decided this year to make my own gifts for our families. I was excited to start scouring the internet for ideas, but I also wanted them to be simple enough that I wouldn't feel overwhelmed as I counted on two hands the number of family members I had to make gifts for. There is definitely no need for extra stress during the holiday season and gift giving should be fun, right?
After some searching I decided on our gifts for the ladies: hand sewn coffee cozies & bath salts. Immediately, I knew I wanted to make lavender  bath salts. I just love the calming soothing scent of lavender.
I was very inspired by Lia Griffith – Handcraft your life, she created some lavender salts that she then displayed in beautiful apothecary jars with custom labels. She also shared a link to a free printable! I loved her font style but had decided I would be using tags so I created my tags with her same font.
Are you ready to make some easy and fun holiday gifts? Let's get started.
First things first gather your ingredients…
Homemade Lavender Bath Salts
This recipe will make enough for 2 jars depending on the size so you can easily double or triple this recipe to make a large batch for gifts as I did.
Most importantly though don't forget to make some extra for yourself…
Place your ingredients in a glass bowl and mix well. I'm not sure if there is any scientific data to back this theory but I thought a plastic bowl may absorb the oil?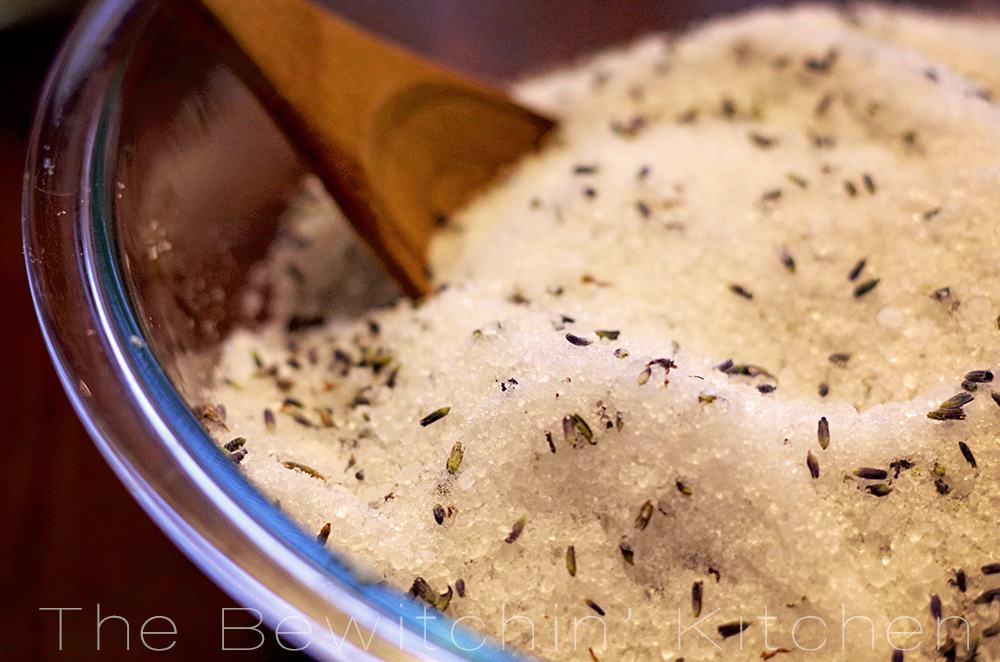 Pour your bath salts into your jars.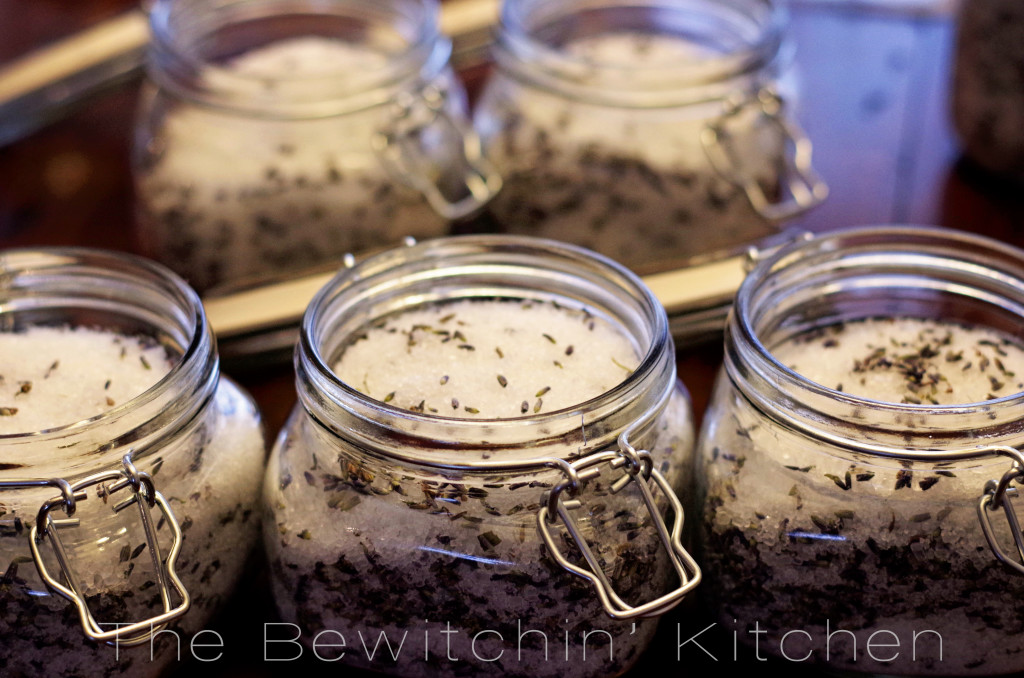 Now I recently purchased these Jingle Bells and Candy Cane twine and have been excited to finally use them , so I used these to make my jars a bit fancy and ready for Christmas gift giving.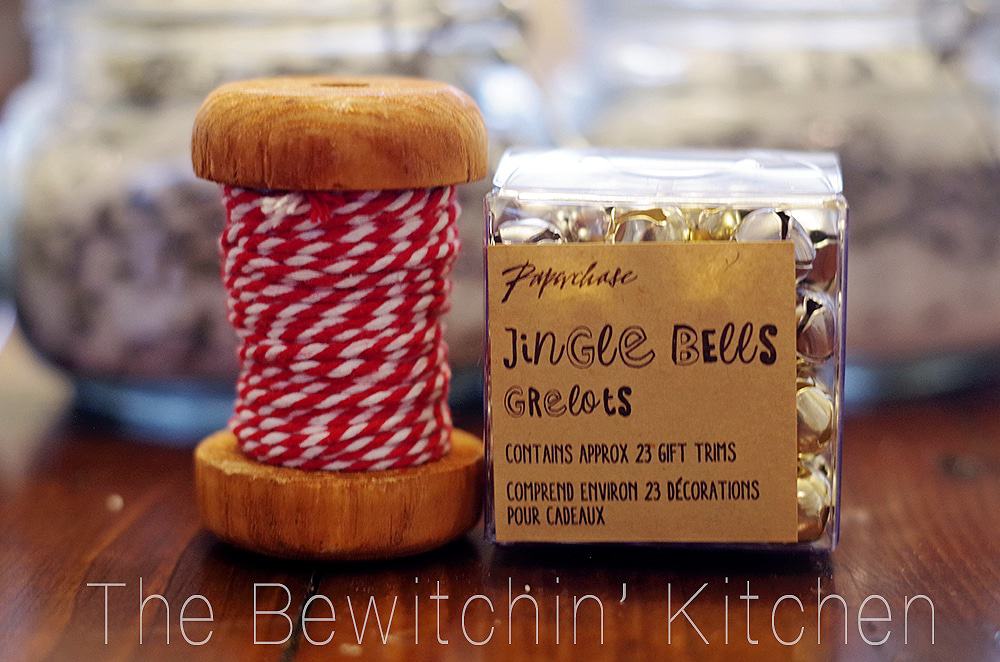 I added a little bit of writing to a cardstock tag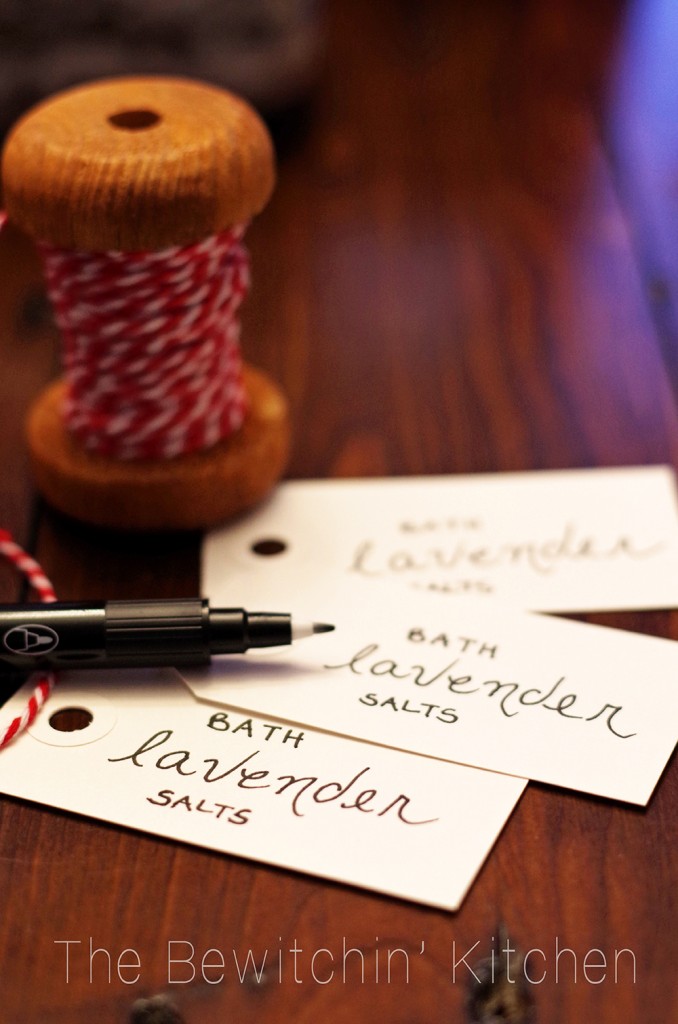 And there you have it, a beautiful jar of lavender bath salts ready for gift giving!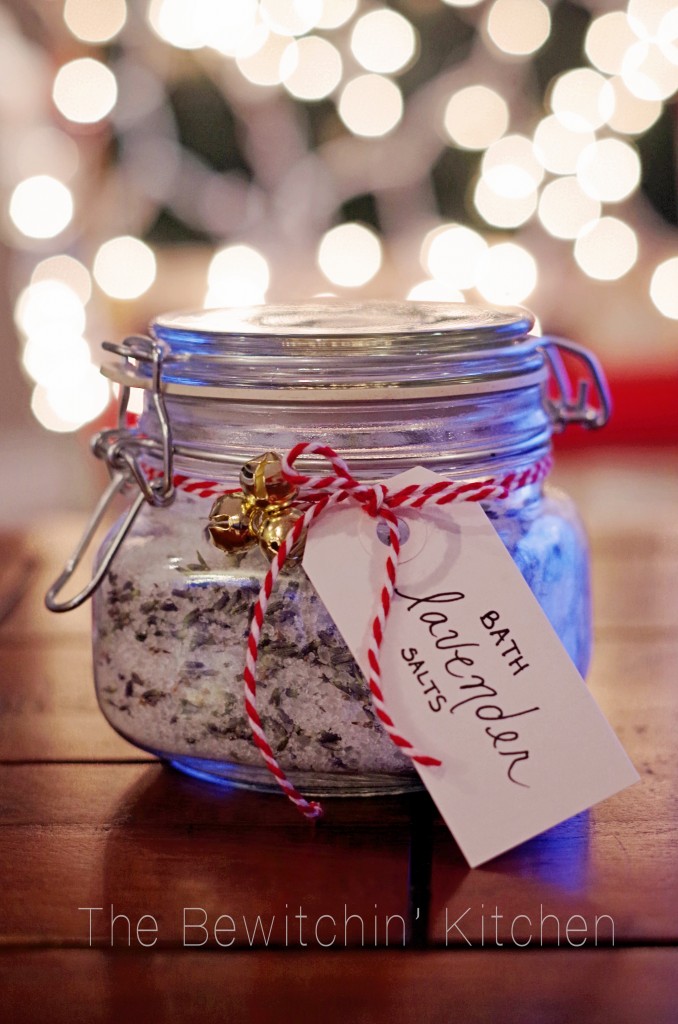 Megan is a busy mom of two sweet little girls. With a love to sewing and scrapbooking and she immerses herself into crafts whenever possible. She hopes to pass her love for creativity on to her girls by allowing them to "help" whenever possible. Megan is also an avid to cook and baker, so you may see a few recipes from her, from time to time as she creates new favourites for her family with organic whole foods!
Looking for more great ideas? Click here to follow me on Pinterest!
Visit Randa | The Bewitchin' Kitchen's profile on Pinterest.