Tea and Honey Chicken
Chicken poached in tea may sound a little odd, but trust me it's delicious. I've made this recipe for Tea and Honey Chicken many times and I usually serve it with penne noodles tossed in a roasted garlic, sun dried tomato and olive oil.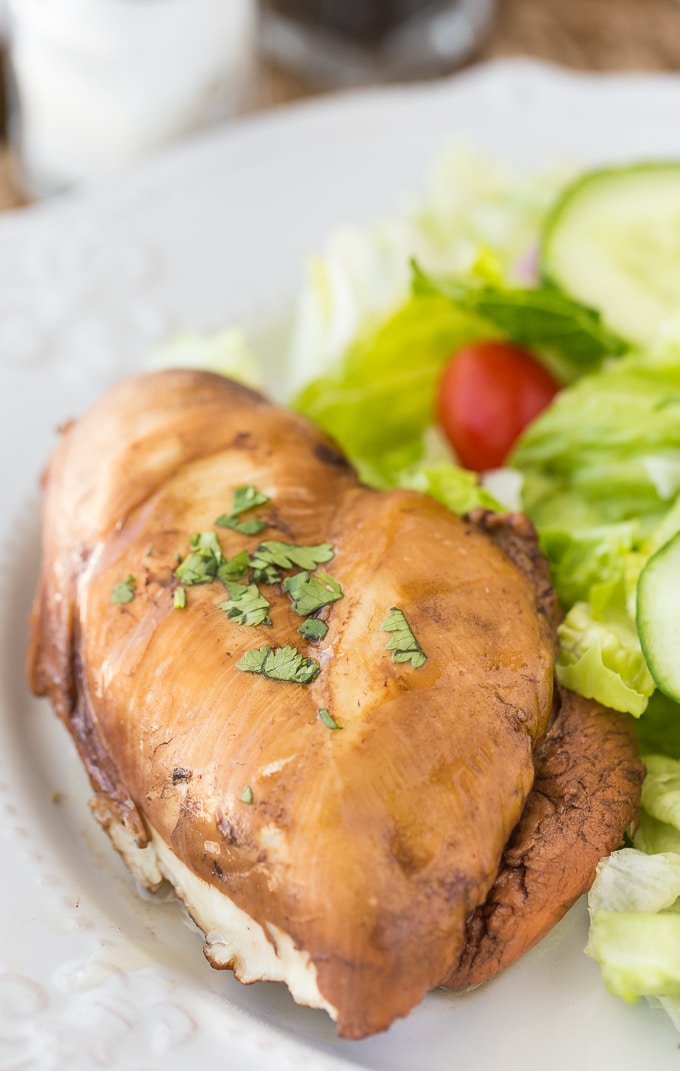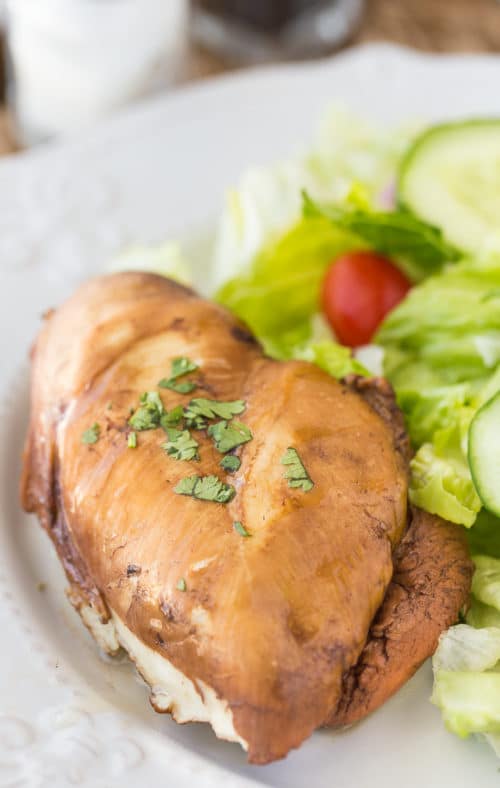 Honey Tea Chicken
Disclosure: This post contains affiliate links.
This tea and honey chicken recipe was one of the first recipes I made when I first moved out when I was 17. My poor husband had this many times a week back in the day. Don't get me wrong it's delicious, but eating anything multiple times a week can get a little old.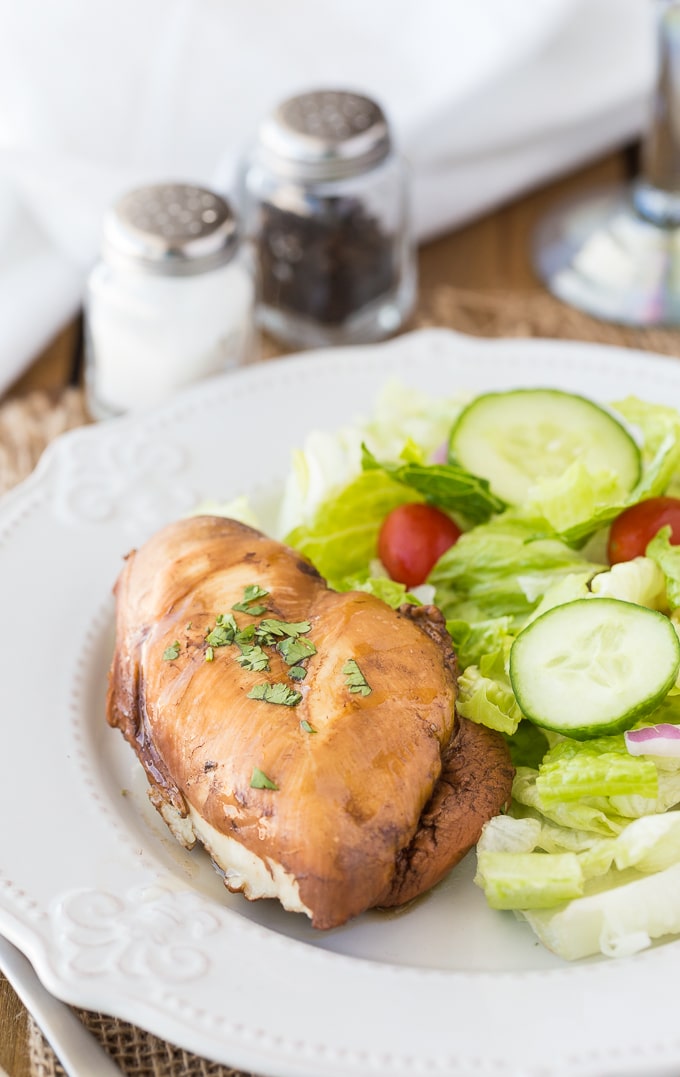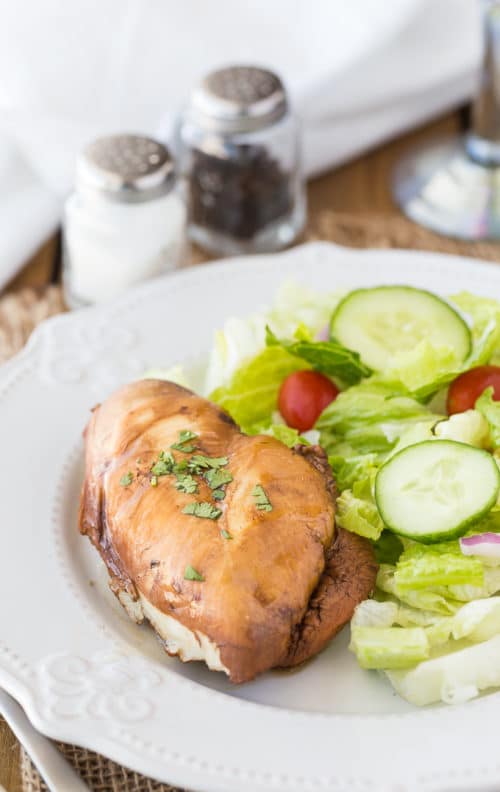 I went from cooking this multiple times a week to almost never. Sometimes, it's nice to go back to old blog posts to remember recipes. I'm adding this back on the meal plan.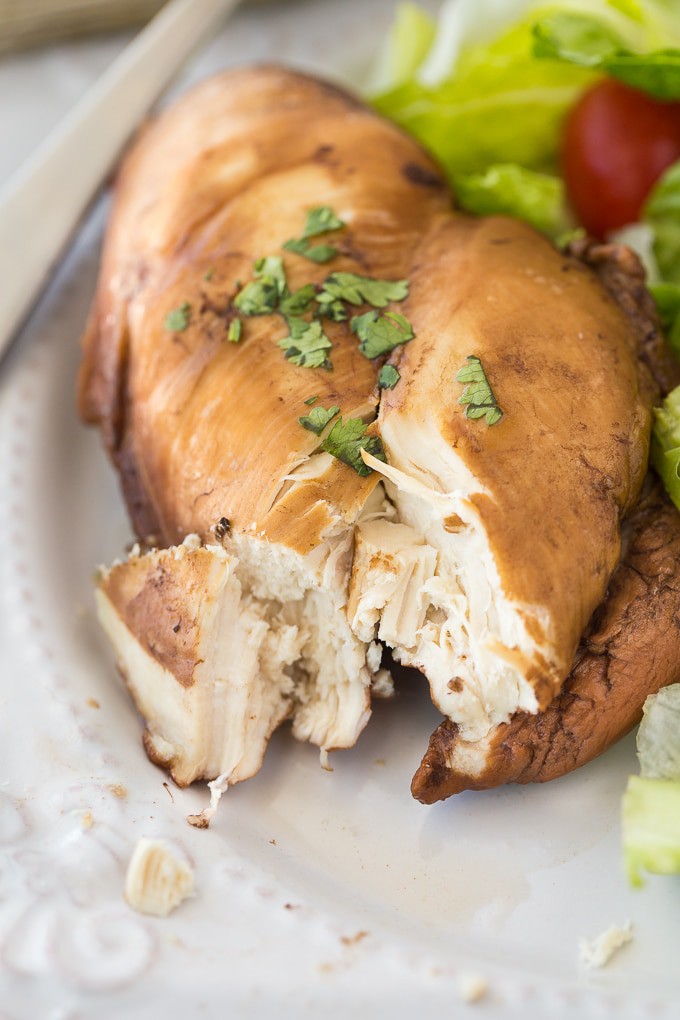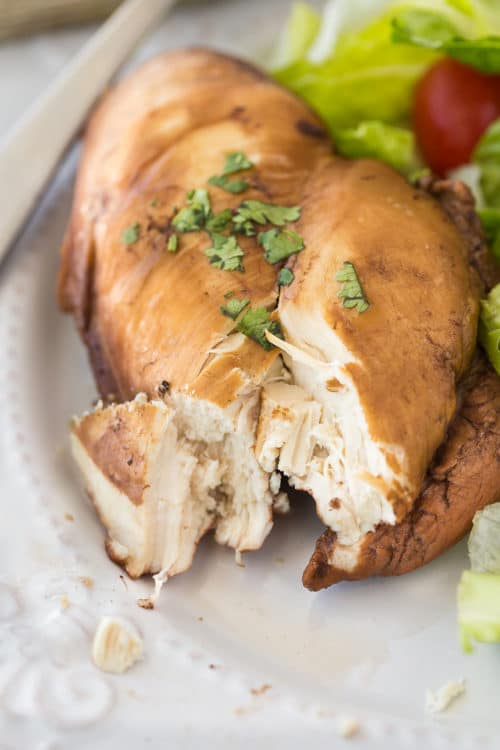 Helpful supplies for this recipe:
Tea and Honey Chicken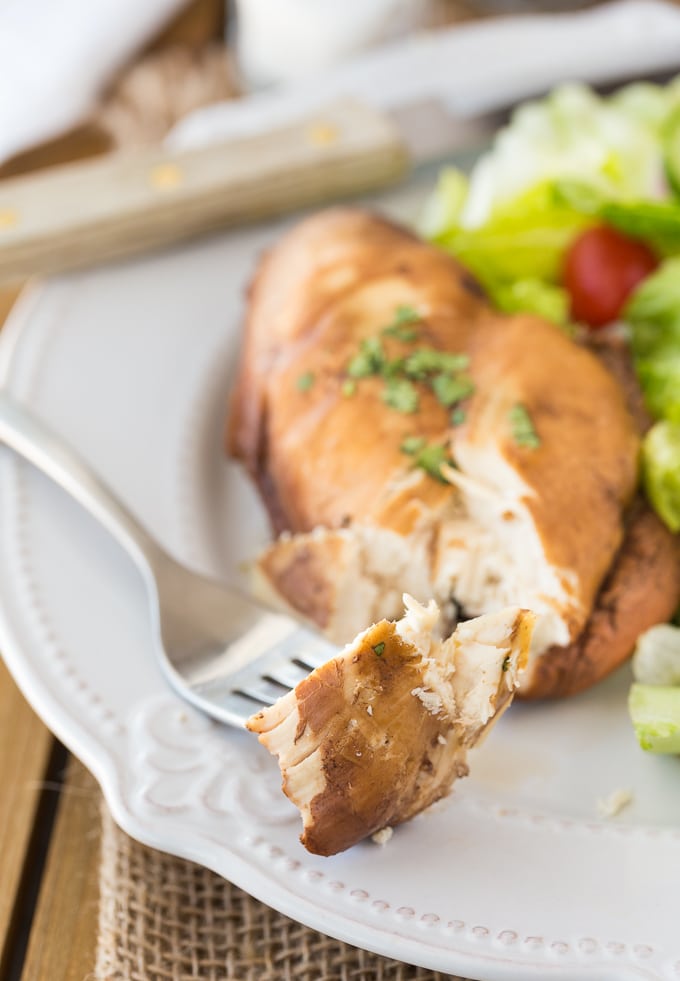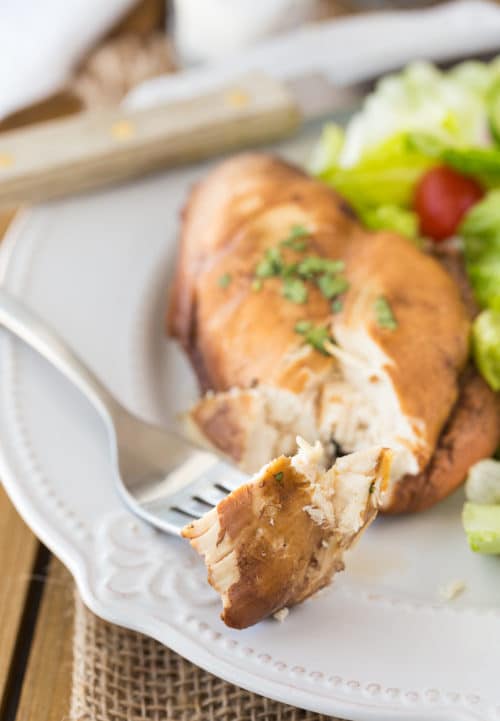 You're going to love this chicken breast recipe! This tea and honey chicken is tender and full of flavor! Serve it with a side salad, a serving of pasta, or some rice to make it a meal.
Fixers: 1 serving of chicken breast is one red. You don't have to count the honey on it.
This recipe can be good for up to 6 chicken breasts (I use boneless, skinless).
Another delicious chicken and honey recipe you may like is this Kickin' Chicken Kebabs with spicy peanut sauce. A wildly popular recipe right now are these Coconut Curry Chicken Meatballs. They don't have honey in them, but I'm getting so many emails with raving reviews. I'm sure you'll love them!
Tea & Honey Chicken
Tea and Honey Chicken. This healthy dinner recipe is easy and super yummy. Chicken breasts poached in tea, honey, and soy sauce. You have to try it!
Servings 4 servings
Calories 282kcal
Ingredients
4 chicken breasts
1 Orange Pekoe Tea Bag
2 Cup boiling water
3 tbsps soy sauce
1 tbsp liquid honey
Instructions
In a saute pan place tea bag and pour boiling water over. Let steep for a little bit and press spoon into tea bag, then remove.

Add honey and soy sauce and stir until dissolved.

Turn to medium heat and bring to a boil.

Add chicken and cover. Cook for 15 minutes.

Turn chicken and remove cover. Continue to cook for another 10 minutes.
Nutrition
Serving: 1g | Calories: 282kcal | Carbohydrates: 5g | Protein: 49g | Fat: 6g | Saturated Fat: 1g | Polyunsaturated Fat: 1g | Monounsaturated Fat: 2g | Trans Fat: 1g | Cholesterol: 145mg | Sodium: 1022mg | Potassium: 868mg | Fiber: 1g | Sugar: 5g | Vitamin A: 68IU | Vitamin C: 3mg | Calcium: 18mg | Iron: 1mg
Follow On Pinterest
Follow @bewitchinkitchen On Pinterest for more delicious recipes!
What's your favorite way to cook chicken?
Disclosure: this post contains affiliate links. I do receive a little commission if you purchase through my links (at no added cost to you).