Hot Broccoli Dip
This hot broccoli dip is one of my favorite recipes to make for parties and get together's (like girls night). I've been making it since I was a teenager and I don't plan on stopping anytime soon.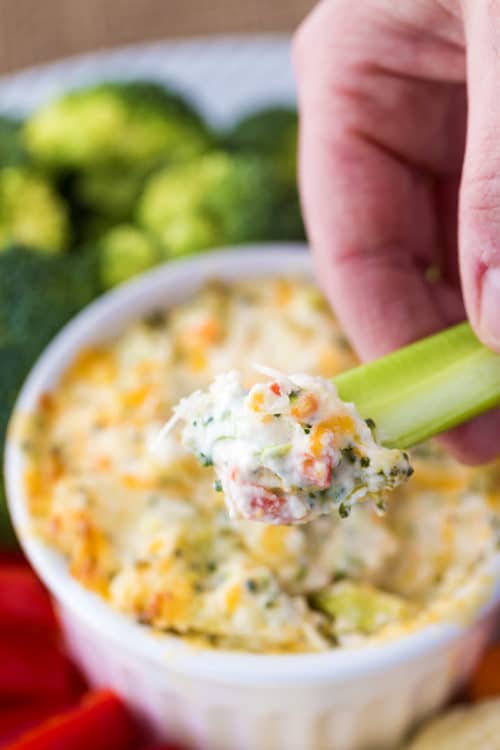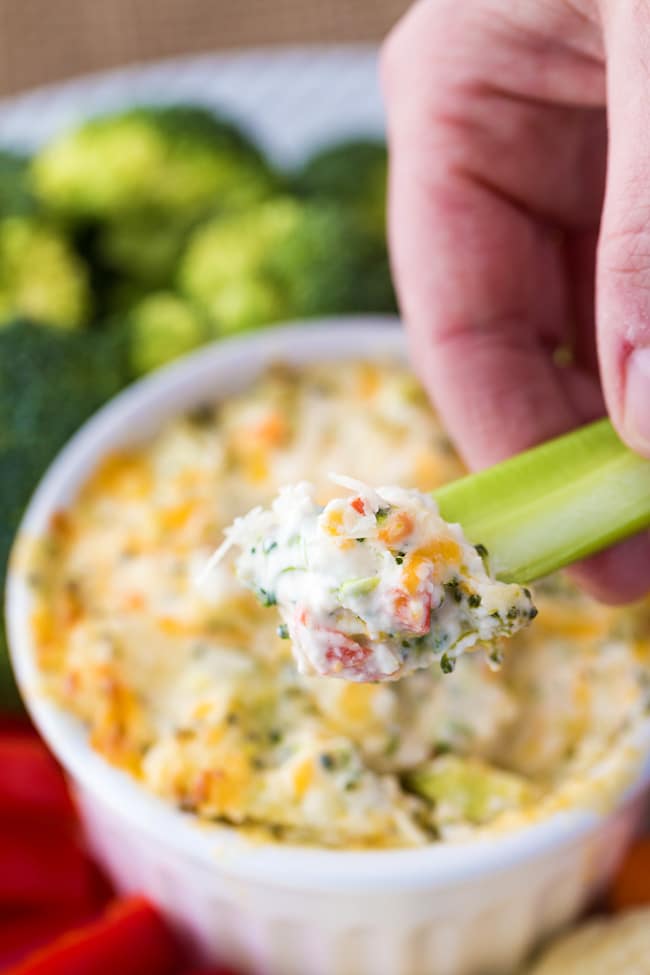 Everyone needs a good dip recipe, something they're famous for. I found mine at seventeen when I made it for a girls night with my friends. It was a hit and now I'm excited to share it with my readers. Hot Broccoli Dip is THE dip to bring to family potlucks, girls nights or lazy day couch sessions. I was first served this recipe at a Pampered Chef party (after a quick Google of the ingredients would make sense because it's a Pampered Chef recipe) and it's been a favorite of mine ever since.
Hot Broccoli Dip
This post contains affiliate links.

I've mentioned a few times on the blog how much I LOVE appetizer nights. There is no such thing as a good appie night without a dip or two. This is my go-to recipe but here are a few others:
You can also head over to my appetizer recipes page and see what else I have cooking there.
You don't need a huge serving dish for this dip, something like a one-quart baker works just fine.
Hot Broccoli Cheddar Dip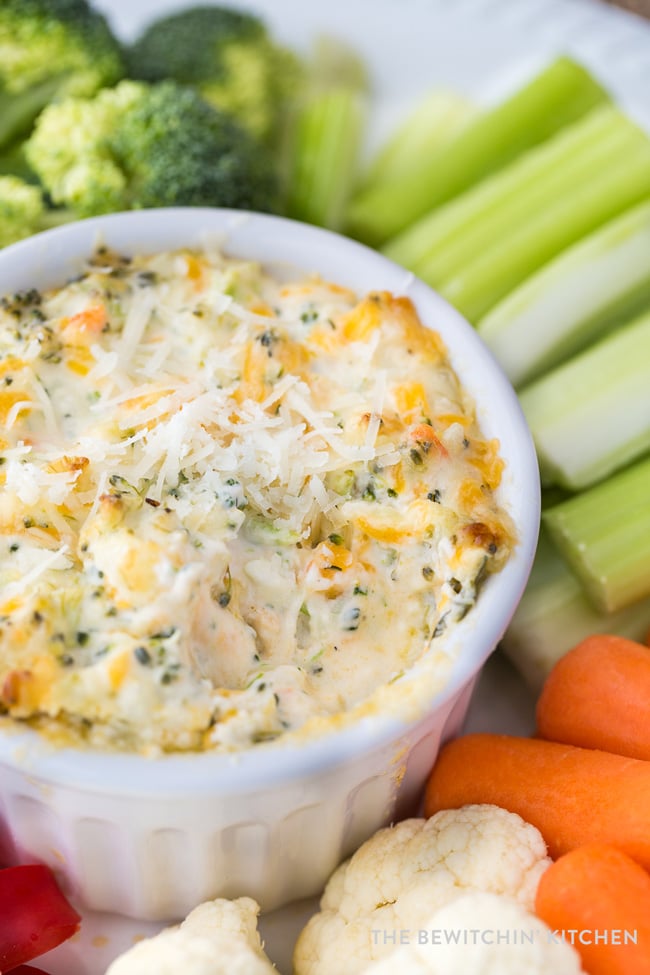 This recipe is incredibly versatile and can be served with tortilla or corn chips, vegetables, torn up pitas, or even just plain bread. You're going to love this recipe. Enjoy.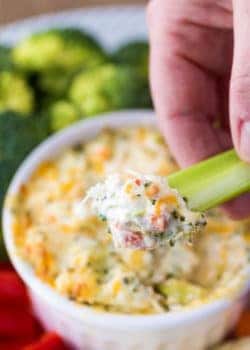 Hot Broccoli Dip
Hot Broccoli Dip – this cheesy hot appetizer is a party favorite!
Ingredients:
1 cup broccoli florets, chopped
2 tbsps chopped onion
2 tbsps chopped red bell pepper
2-3 cloves garlic (I add a lot, since I have love garlic)
1 cup shredded cheddar cheese
1/2 cup light miracle whip
1/2 cup light sour cream
1/2 cup grated Parmesan cheese
1 clove garlic, pressed
1/8 tsp freshly ground pepper
Directions:
Preheat oven to 350 degrees.
In a medium bowl: combine broccoli, onion and bell pepper.
Add cheddar cheese, Miracle Whip, sour cream, 2 tbsp of the Parmesan cheese, garlic, and pepper. Mix well and transfer to a small baker.
Bake for 20-25 minutes (or until heated through). Remove from oven and sprinkle the remaining Parmesan on top.
Pampered Chef
All images and text © .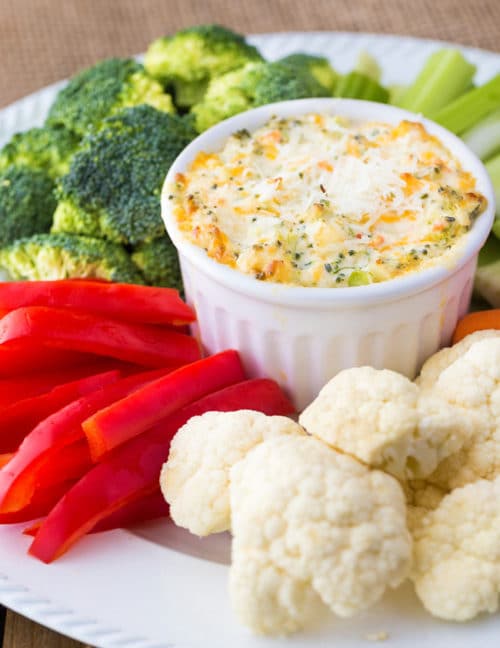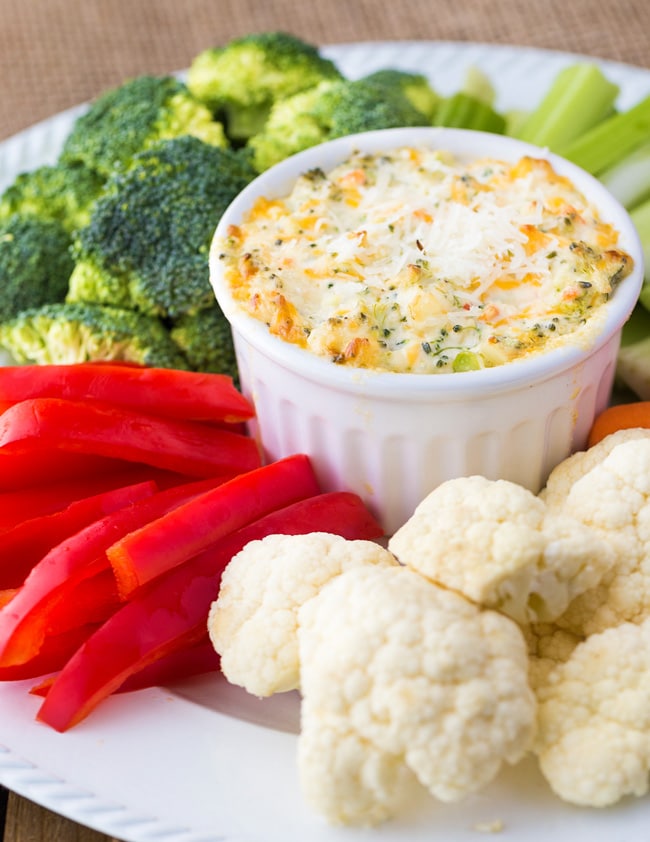 FREE Recipe Binder
Are you constantly wondering what's for dinner?
When I don't meal plan I feel behind, and we usually end up ordering take out. This recipe binder will keep you organized and make life a little bit easier.