Slow Cooker Honey Hot Wings [Plus Pressure Cooker Option]
If you're looking for an easy (and healthy) dinner, you're going to love this slow cooker honey hot wings recipe! If you don't have a CrockPot/slow cooker I also have options for the Instant Pot and Ninja Foodi.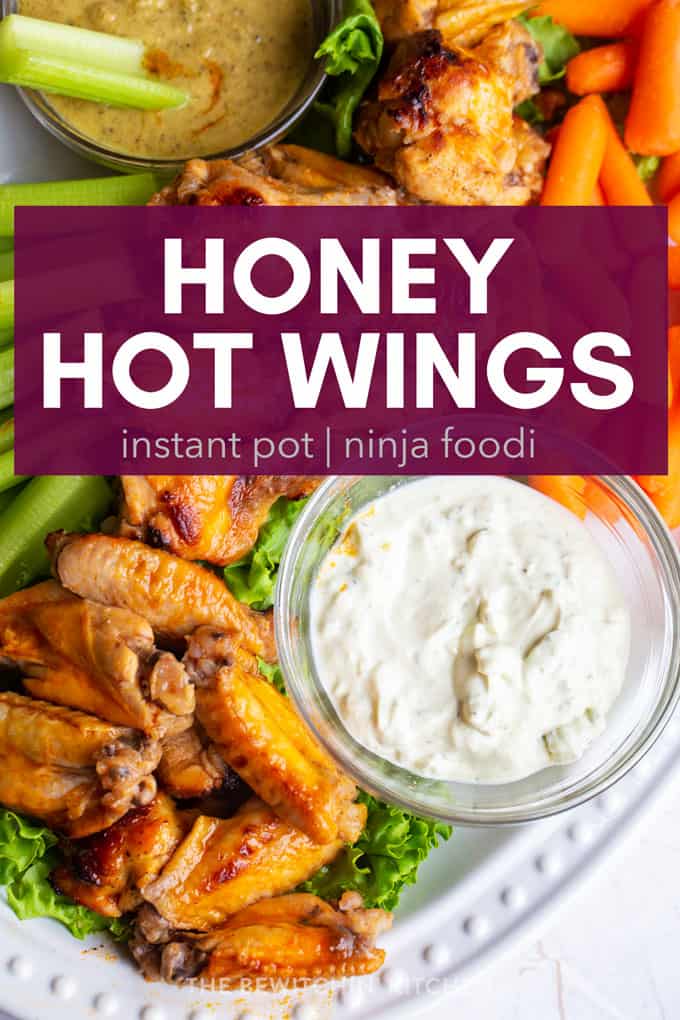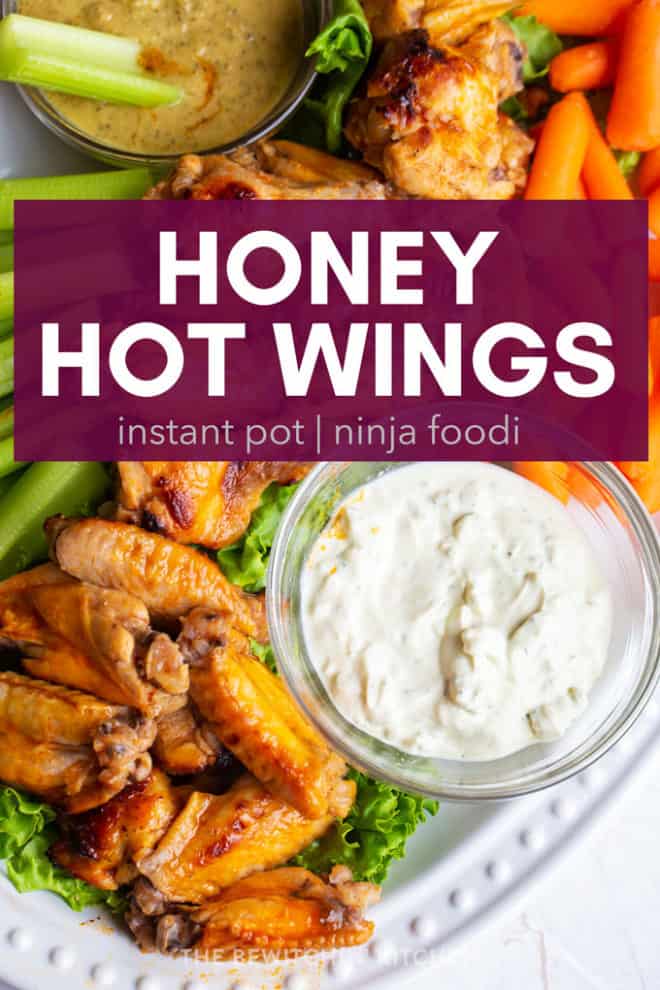 Slow Cooker Honey Hot Wings
Disclosure: I am participating in the Chicken Farmers of Canada campaign managed by SJ Consulting. I received compensation in exchange for my participation in this campaign. The opinions on this blog are my own.
I love me some hot wings!
However, I do not like them deep-fried. I prefer them baked, but I wanted to do something a bit different this time around and cook them in the slow cooker.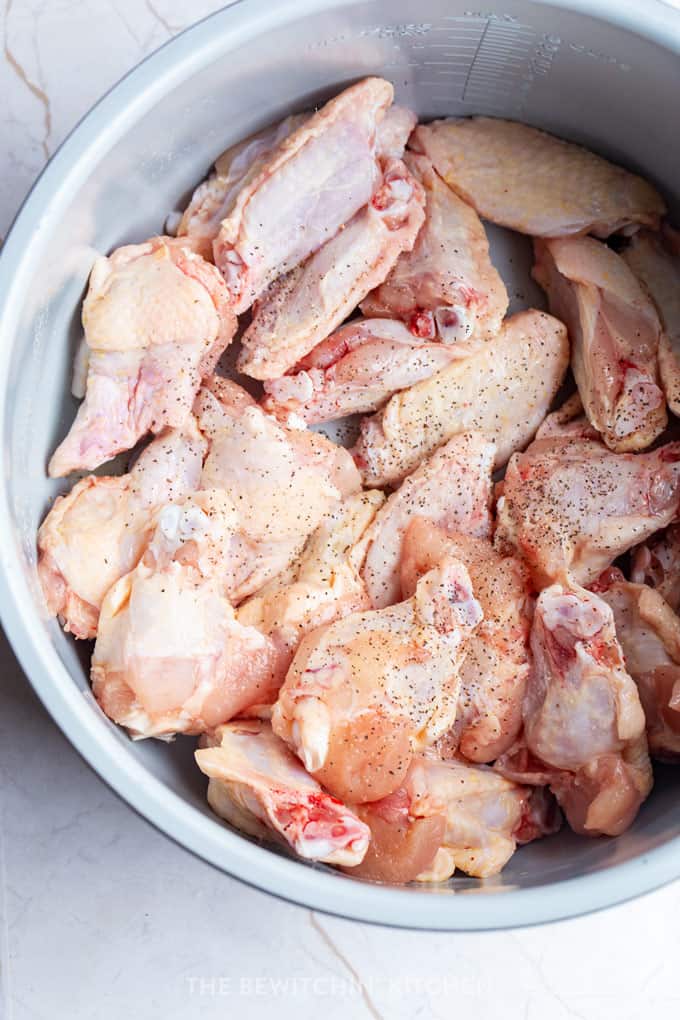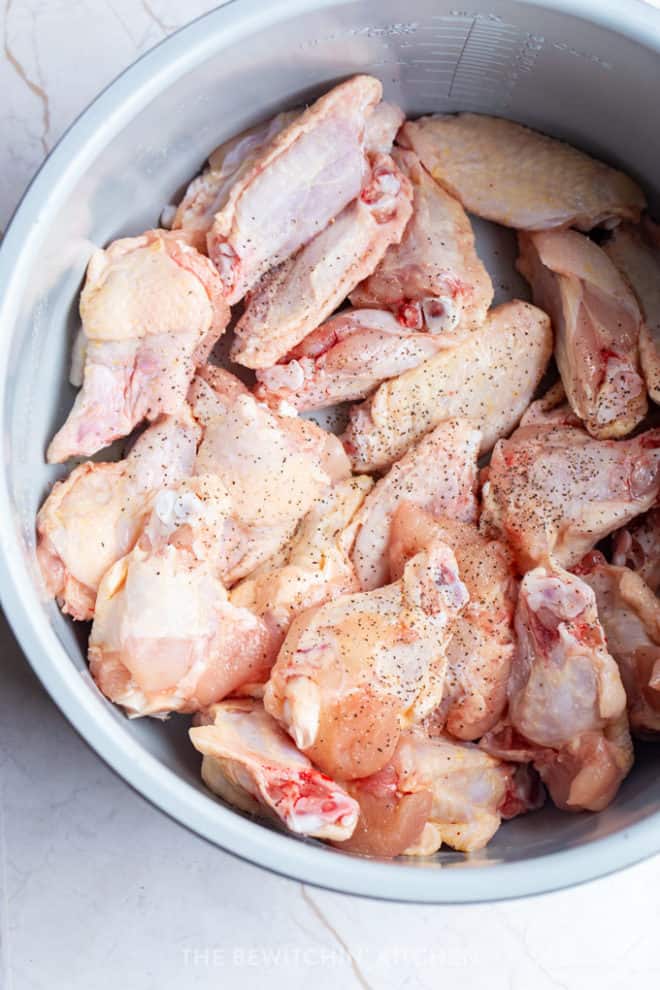 I love this cooking method because it marinates in the flavors as it cooks.
Did I say that right?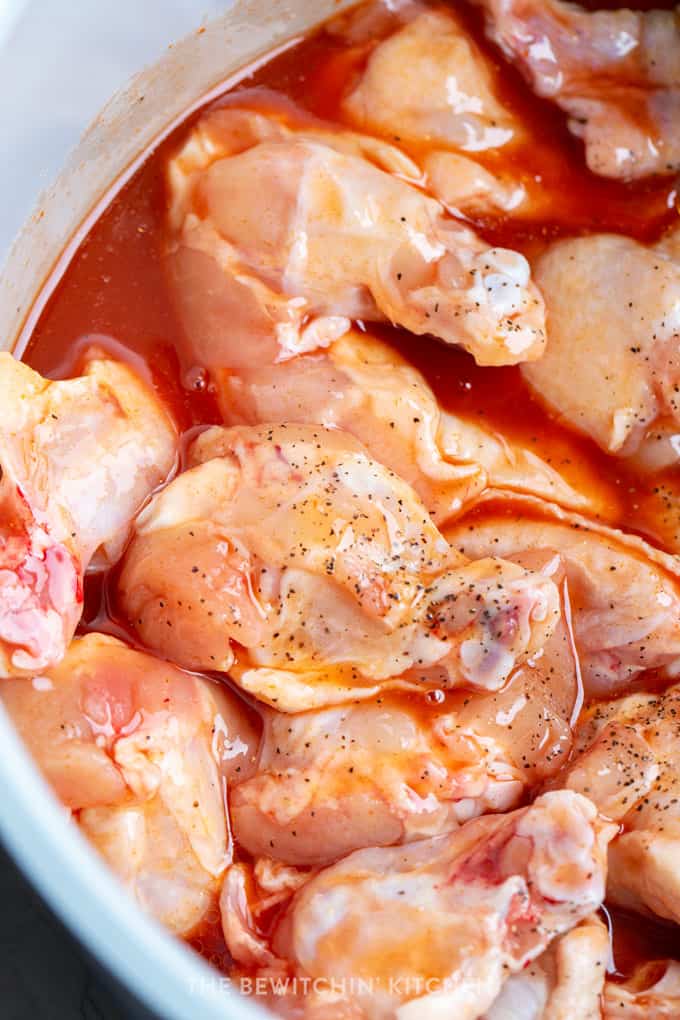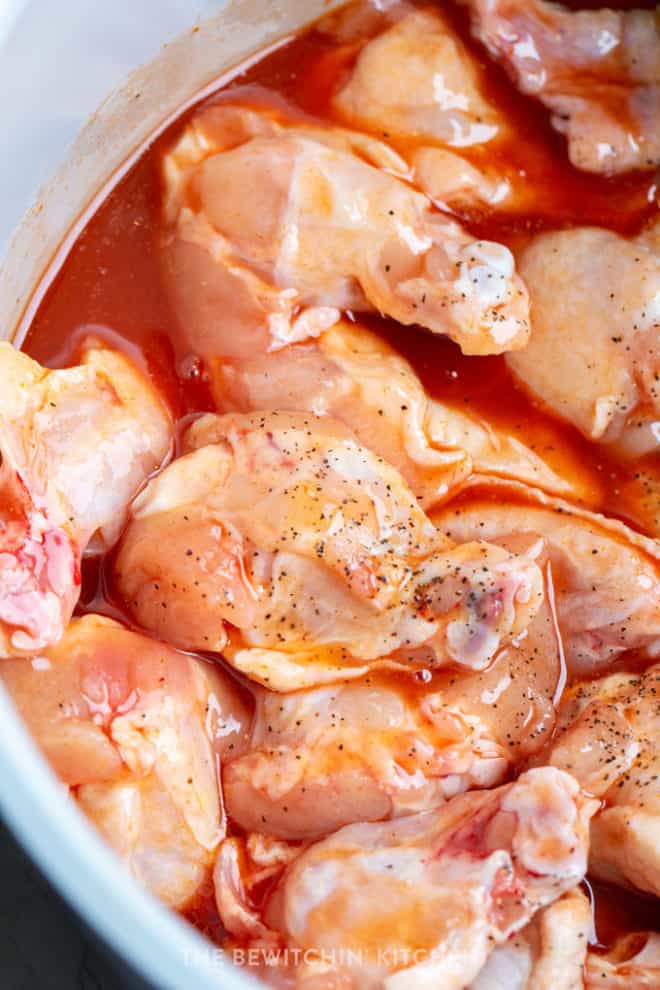 Whenever fall hits, I get the urge to cook again. I usually burn out during the summer and relax more so once that first leaf falls I feel inspired.
I love creating comfort food recipes and putting a healthier spin on them. You can truly make any recipe healthier. It just requires a few simple swaps.
Chicken Wings in the Slow Cooker
Another awesome tool that I utilize often in the fall is the slow cooker.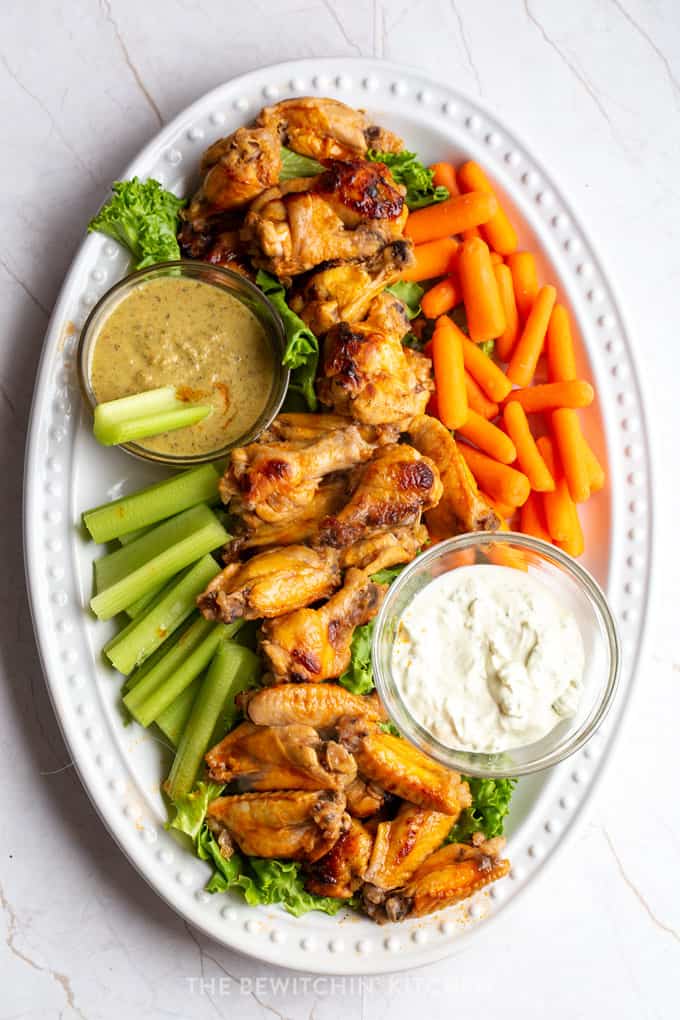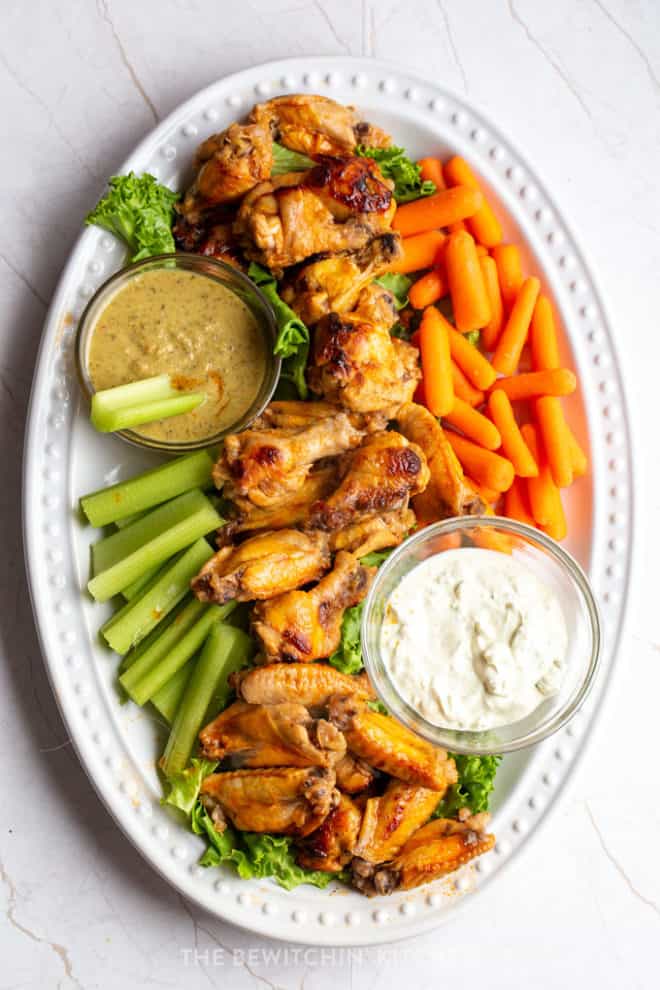 The slow cooker works fantastic year-round, but there is something about the fall and having your house smell amazing all day.
I don't believe that before this I have ever cooked chicken wings in the slow cooker, but why not?
The best part is that they don't take long!
Where to Chicken Raised By Canadian Farmers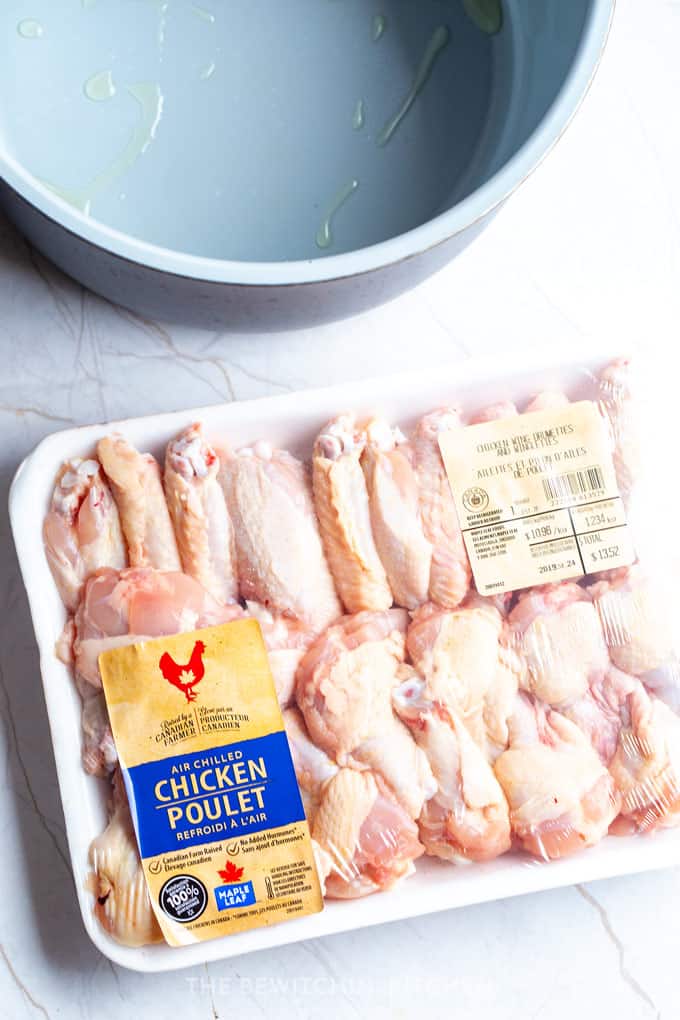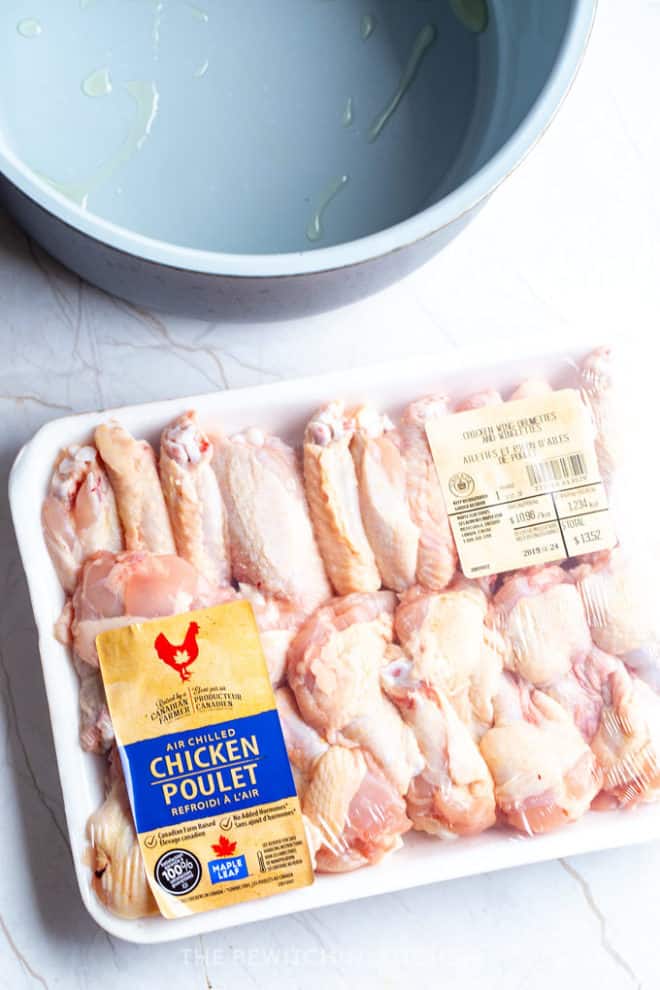 As always, I use chicken that has been raised by a Canadian Farmer.
If you look at the above photo you'll see the Raised by a Canadian Farmer logo. If your local supermarket or grocery store doesn't have it, simply ask the manager to bring it in.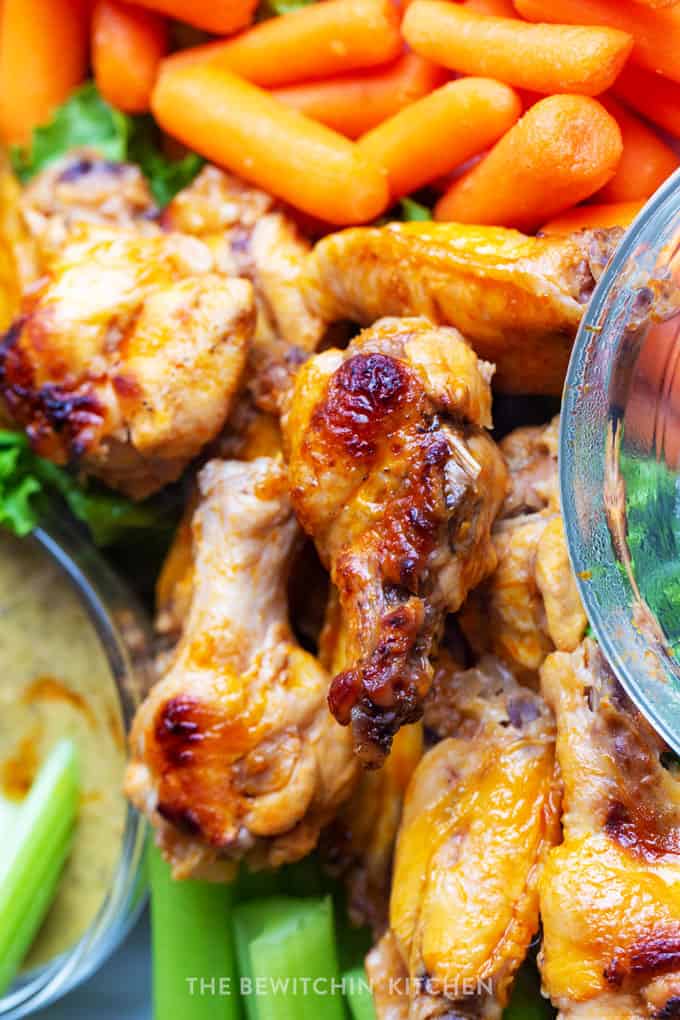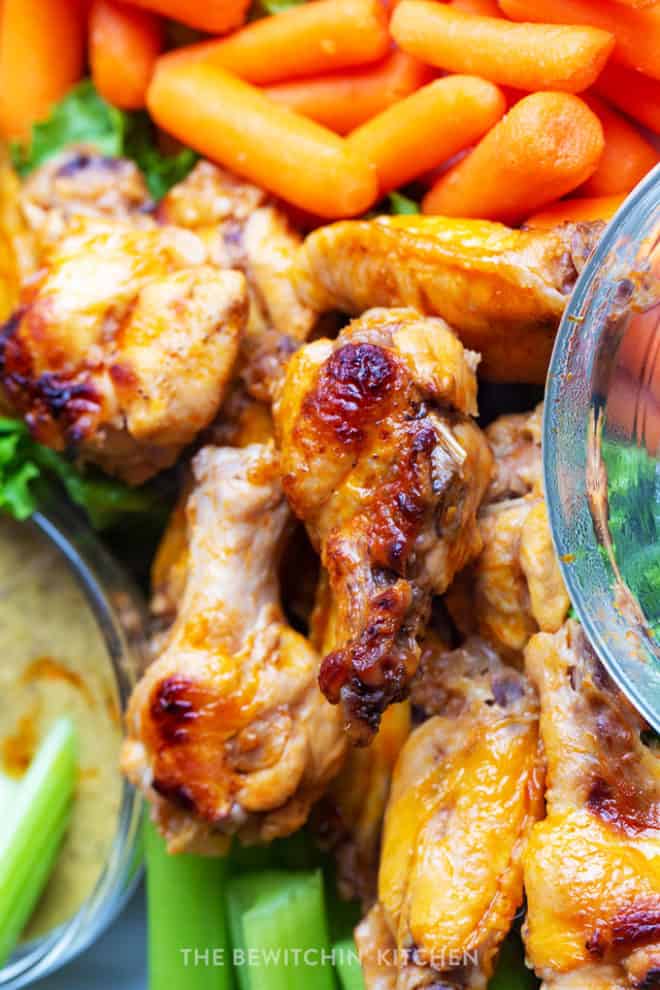 When you buy Canadian Chicken not only are you giving back to your local economy, you're supporting Canadian farms (many of them are family-owned) and supporting a program that includes third-party audits to ensure animal welfare and safety are a priority
Chicken Slow Cooker Recipes
If you're looking for some more chicken CrockPot recipes here are a few of my favorite: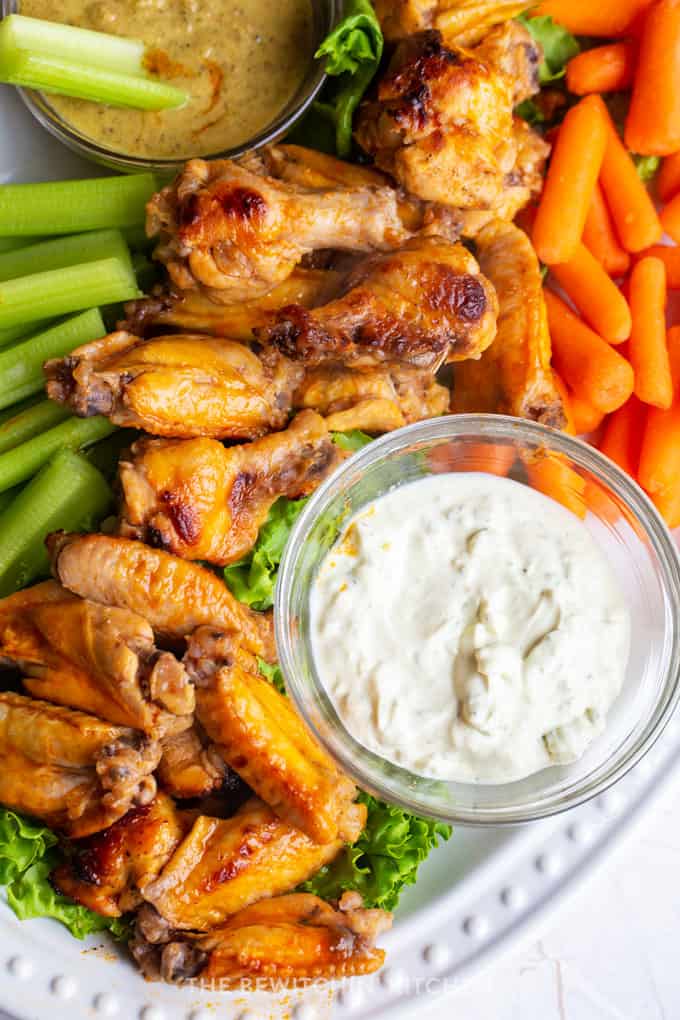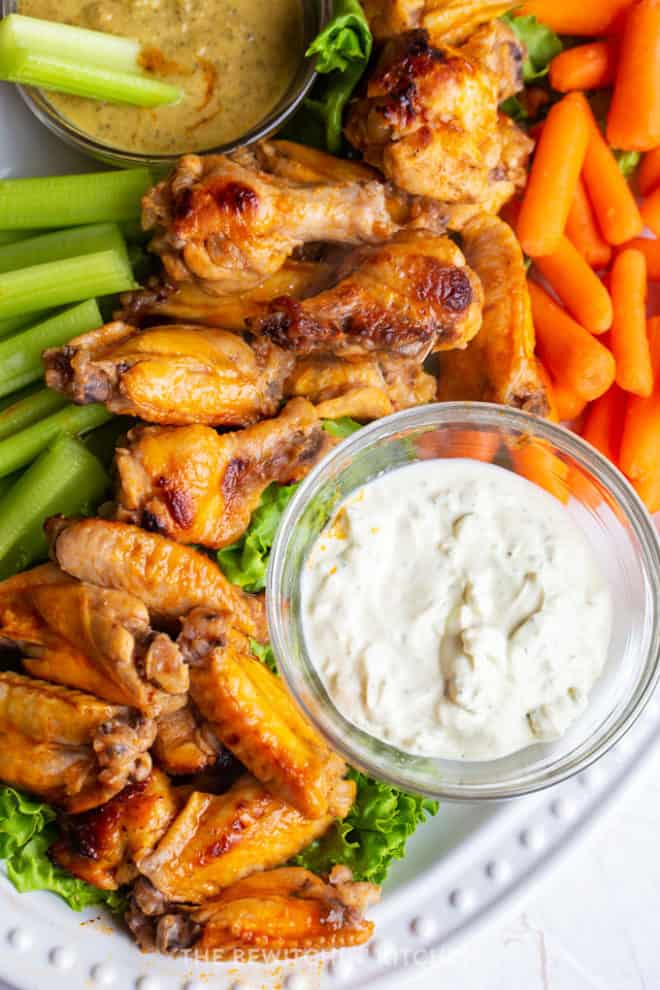 Honey Hot Wings
As I mentioned before the chicken wings cook in the sauce and it infuses the flavor. The wings are wet, but not sticky.
If you want a saucier wing, you can strain the sauce in a saucepan a mix a little cornstarch slurry in it to thicken up.
To make the slurry just add some cornstarch and water, mix it in and add it to the sauce while it simmers.
For spicier honey try my Hot Honey recipe!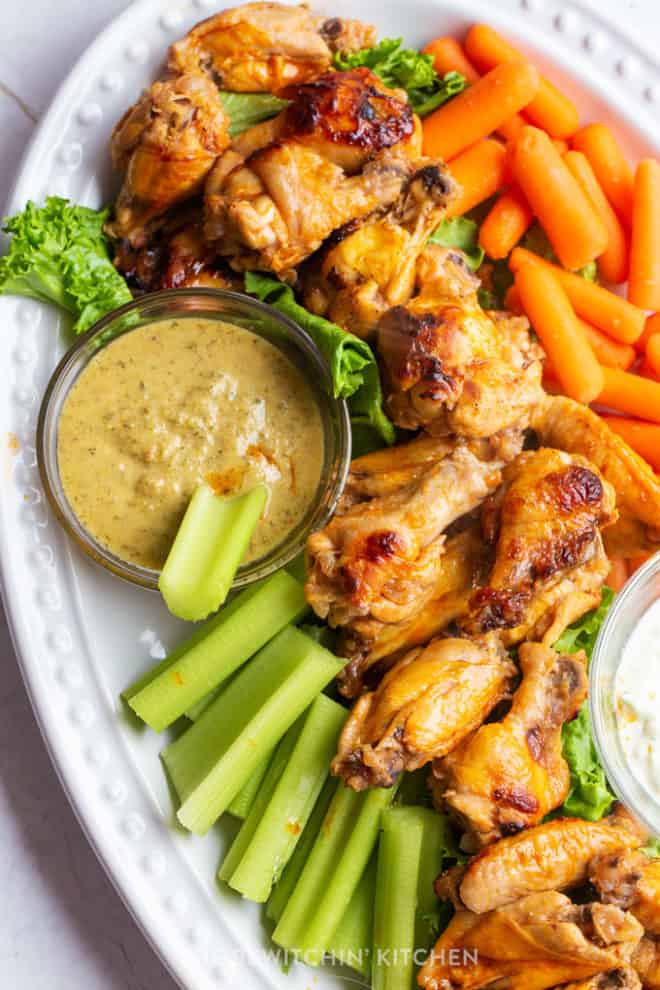 Nutritional information: Each serving is 4 wings, based on 23 wings. For 4 wings it's 243 calories (a little less because it counts all the honey which isn't evenly distributed throughout the wings). For the macronutrients please see the bottom of the recipe card below.
21 Day Fix Container Counts: Each serving has 3/4 red and 2/3 tsps. The full recipe is 4 red and 3 tsps.
How to Crisp Up Slow Cooked Chicken Wings
When you cook chicken wings in the slow cooker or a pressure cooker, they're going to be soft and kind of ugly (let's just be honest).
They will taste just fine, but if you want a crisper wing simply bake it in the oven at 425F for 10ish minutes (keep checking them).
Another option is if you have an air fryer or a Ninja Foodi like I do, you can use that. I love my Ninja Foodi because it's a one pot shot.
I used the slow cooker function and then when it was done, I turned on air crisp. I didn't have to wash any additional dishes so it works well for me.
Slow Cooker Honey Hot Wings
If you're looking for an easy (and healthy) dinner, you're going to love this slow cooker honey hot wings recipe! 
Servings 5 servings
Calories 243kcal
Ingredients
1 tbsp avocado oil
1 lb chicken wings
1 tsp sea salt
1 tsp pepper
1 cup hot sauce I use Frank's
1/2 cup honey
Instructions
Add the oil, wings, salt, and pepper to the wings. Toss to combine.

Mix the honey and hot sauce together in a bowl and pour over the wings.

Put on the lid, and slow cook on high for 3-4 hours.

If you have a Ninja Foodi or air fryer, take the lid off and air crisp for 18-20 minutes, stirring frequently so it browns evenly.

If you don't have the Ninja Foodi, you can roast the wings in the oven on a parchment-lined sheet pan for 15-20 minutes at 400F. This is optional, but it adds a nice crisp.
Pressure Cooker Option
Follow the same instructions above but seal the Instant Pot or Ninja Foodi and cook on high pressure for 15 minutes.

After it's cooked, vent the pressure out of the machine.Continue with optional air fry/bake option.
Notes
21 Day Fix Container Counts: Each serving has 3/4 red and 2/3 tsps. The full recipe is 4 red and 3 tsps.
Nutrition
Serving: 1wings | Calories: 243kcal | Carbohydrates: 29g | Protein: 9g | Fat: 11g | Saturated Fat: 3g | Polyunsaturated Fat: 2g | Monounsaturated Fat: 5g | Trans Fat: 1g | Cholesterol: 38mg | Sodium: 1771mg | Potassium: 169mg | Fiber: 1g | Sugar: 28g | Vitamin A: 152IU | Vitamin C: 36mg | Calcium: 14mg | Iron: 1mg
Follow On Pinterest
Follow @bewitchinkitchen On Pinterest for more delicious recipes!
Want more chicken recipe ideas? Search the recipe sections over at Chicken.ca to discover more healthy recipes. Don't forget to follow them over at Facebook, Twitter, Instagram, and Pinterest.
If you like this recipe, please share it with your friends. Make sure you pin the image below.