Pot Roast Soup Recipe
This easy pot roast soup recipe is ideal after running errands in the cooler weather and being chilled to the bone. It's a hearty and healthy beef soup recipe that answers the question: what do I do with roast beef leftovers?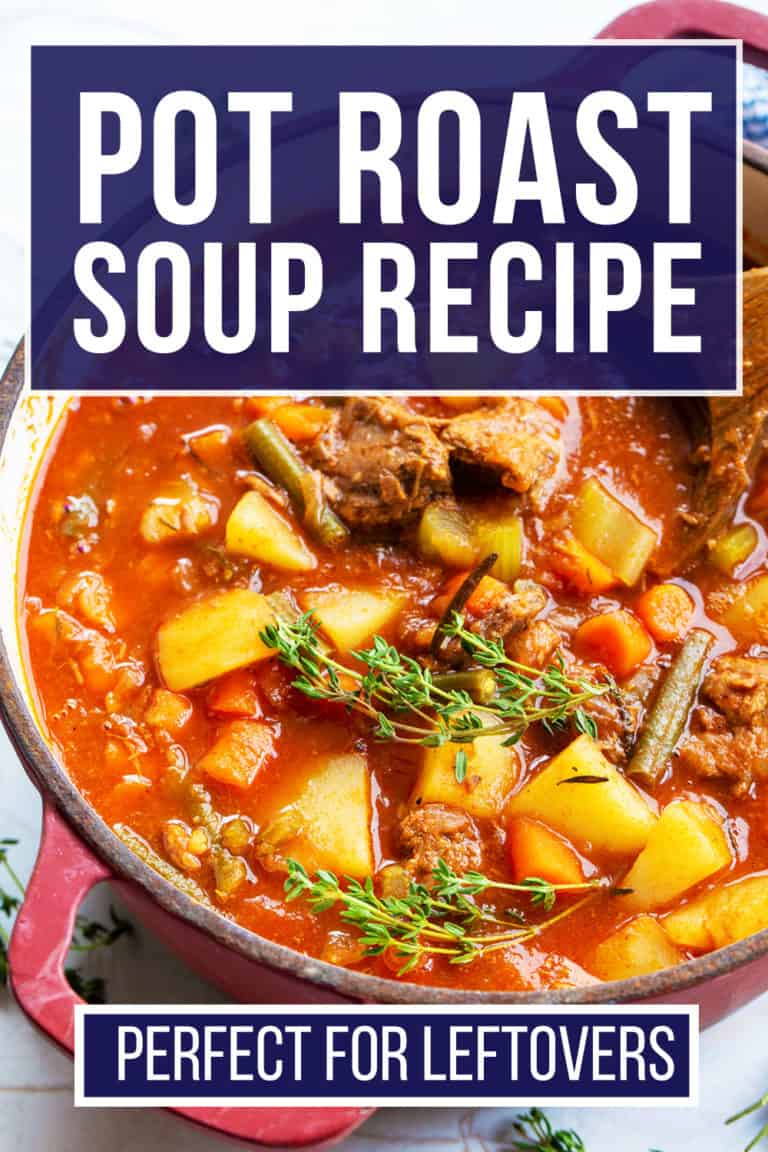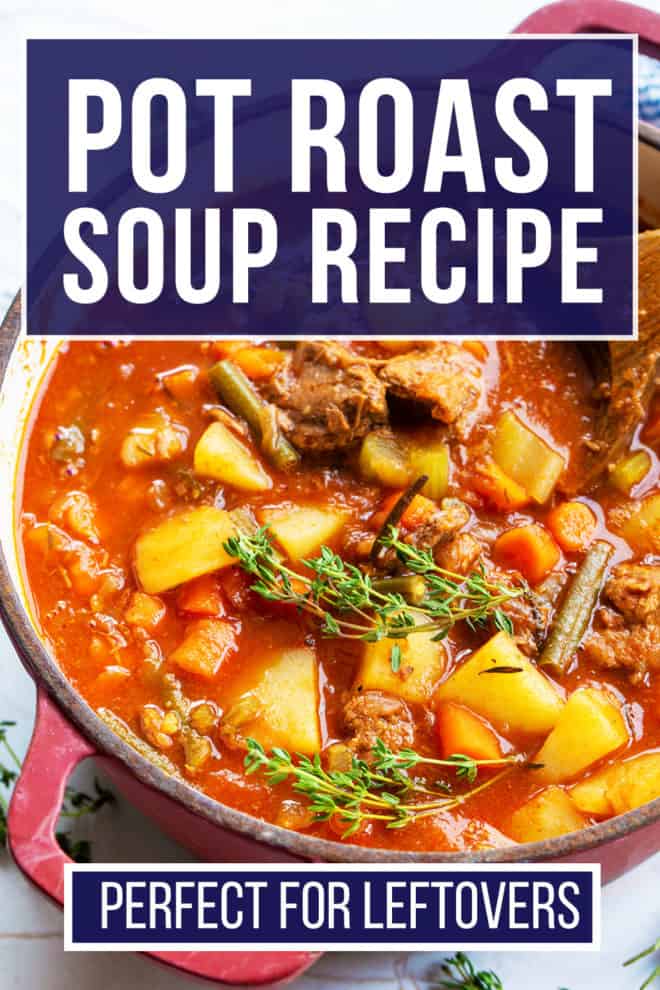 Pot Roast Soup
Disclosure: This post contains affiliate links for your convenience. As an Amazon Associate, I earn from qualifying purchases.
At least once a week my husband asks me if I can make him a roast beef dinner. It's one of his favorites and technically a summer easy meal for me to whip up. I don't give in to his weekly requests, but I do tend to make a roast dinner about once a month during the fall and winter months.
Related: How to Cook Pot Roast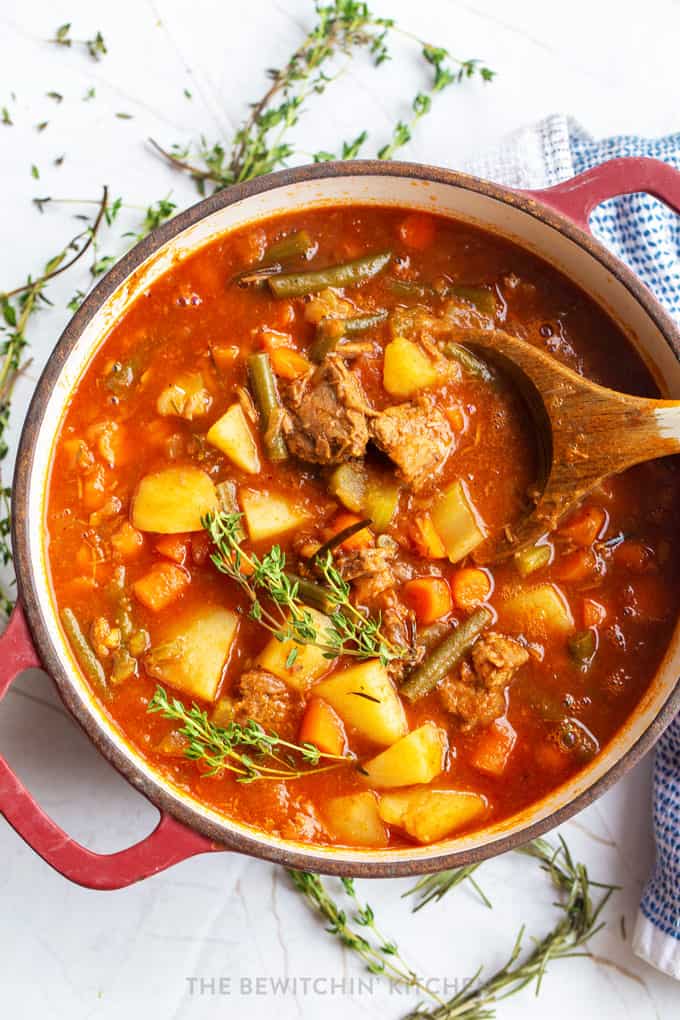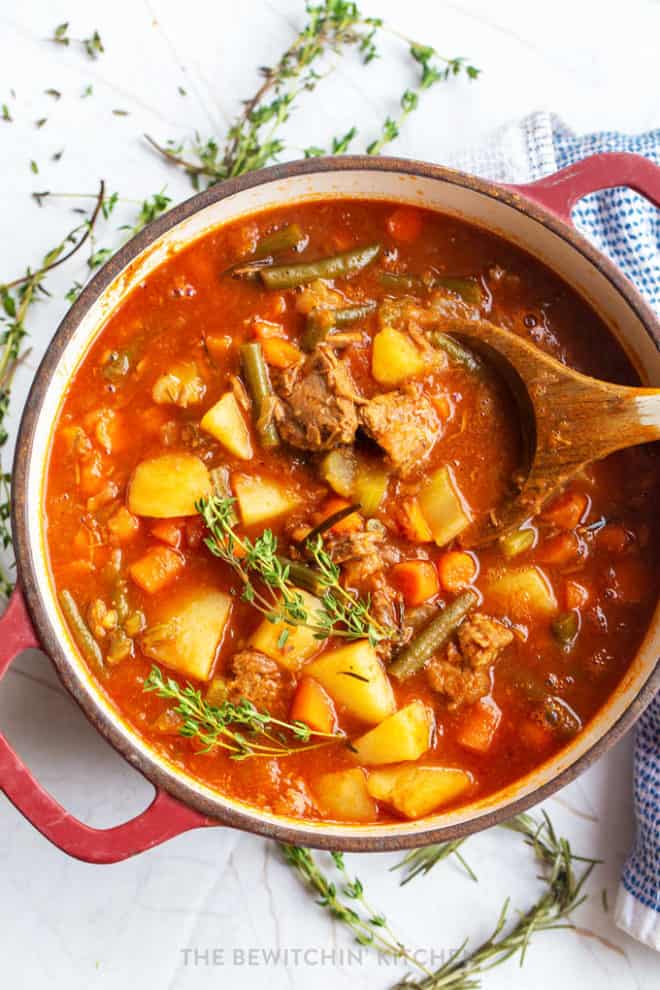 Can I Freeze Pot Roast Soup
I know this question is coming, so let me jump ahead of the game.
Yes! You can totally freeze pot roast soup to make for simple and easy dinners and lunches for the future.
How to Store Leftover Pot Roast
I recommend using glass storage containers so the tomato-based broth doesn't leach or stain. I use these glass storage containers and they're fantastic.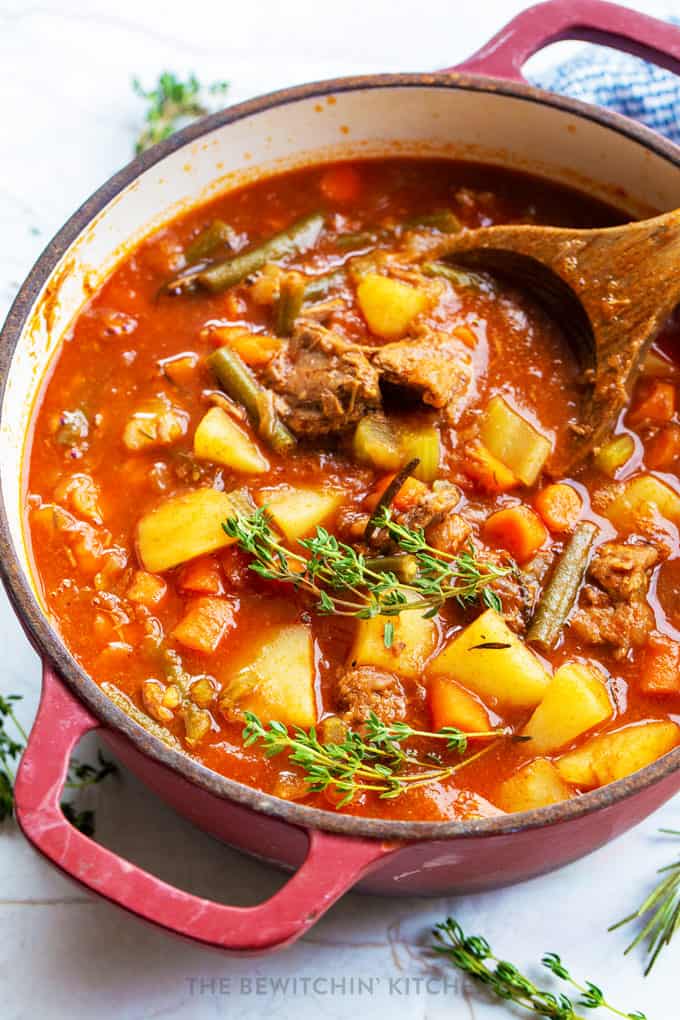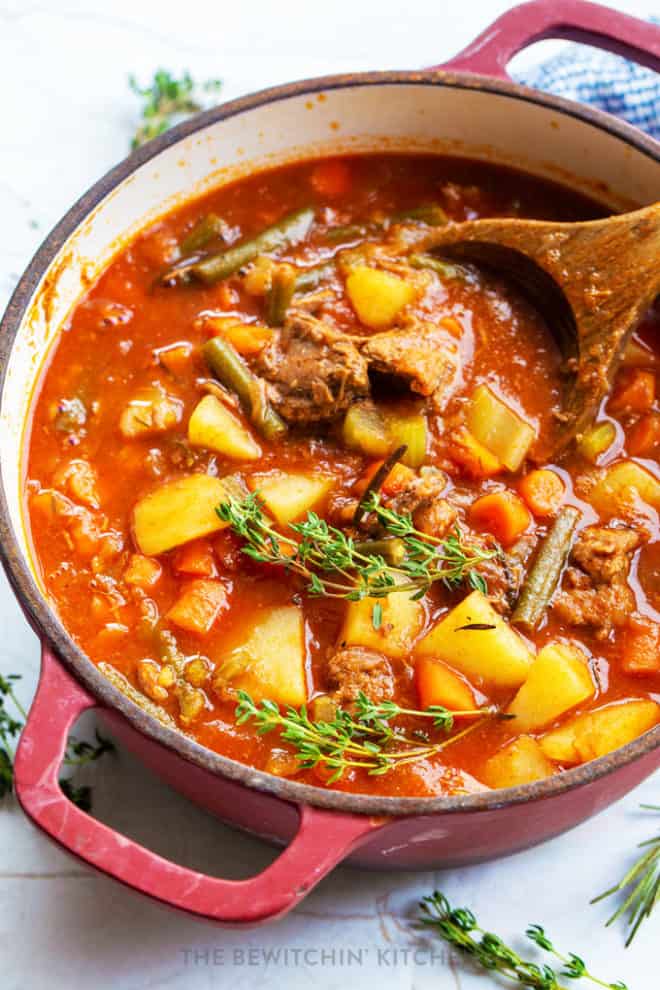 What can I do with leftover pot roast?
I tend to cook large roasts so we can have leftovers. I like to utilize the meat to make a few different meals, whether it's to freeze or eat later in the week.
Leftover Pot Roast Recipes
Aside from this pot roast soup, here are some leftover roast beef dinner ideas:
Instant Pot French Dip (you can also toss this in the slow cooker)
Shepherd's Pie (or technically cottage pie since it doesn't have lamb).
Leftover Pot Roast Stew. You can make pot roast stew instead of soup by thicking it up by tossing the meat in flour.
As you can see you can use most cuts of beef. I usually use sirloin (or whatever is the least expensive) but you can also make this soup with leftover chuck roast.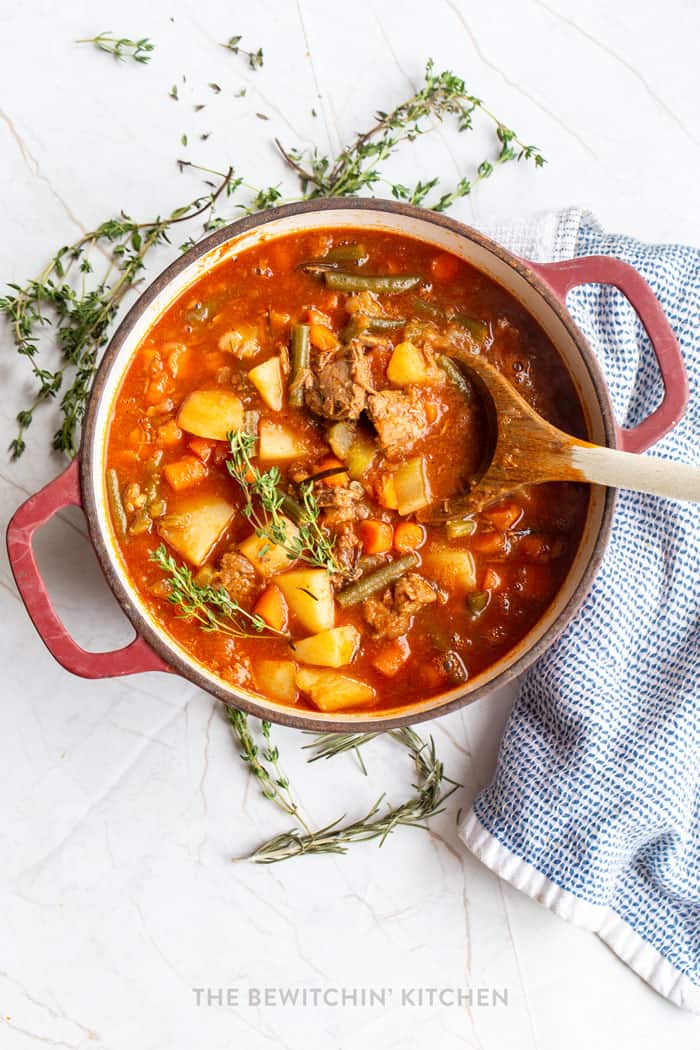 How to Make Pot Roast Soup
I wanted to add a note on the beef broth listed in the recipe.
Depending on what you buy, each variation will taste different.
I personally use Better Than Beef Boullion (it's a beef base) for this pot roast soup recipe and I more than use the recommended serving. Just taste it and adjust the seasonings to make it work for your family.
This is also super simple to make in the CrockPot, Instant Pot, or Ninja Foodi. (my new favorite appliance). To make this time effective you can totally just throw everything in the appliance (like the slow cooker), turn it on using your appliances instructions, and walk away.
Pot Roast Soup
This pot roast soup incorporates leftover roast beef dinner with hearty and healthy vegetables for the perfect soup during the cooler seasons.
Prep Time 10 minutes
Cook Time 48 minutes
Total Time 58 minutes
Servings 8 servings
Calories 200kcal
Ingredients
2 tbsps avocado oil
2 medium onions diced
4 stalks celery diced
2 cups sliced carrots
2 cups diced green beans
2 russet potatoes peeled and diced
2 cups leftover pot roast diced/shredded
2 large garlic cloves minced
2 springs rosemary
2 tsps fresh thyme
4 cups beef broth I use water and a heaping spoon of better than beef boullion
1 6oz can tomato paste
salt and pepper to taste
1 tbsp Worcestershire sauce
Instructions
Over medium heat add oil to a large pot. Add the onions, celery, and carrots. Saute for 3-5 minutes or until soft.

Add the green beans, potatoes, garlic and stir it for another 3 minutes.

Add the rest of the ingredients, bring to a boil. Cover and simmer for 40 minutes.
Notes
Note on beef broth. Depending on what you buy, each variation will taste different. I personally use Better Than Beef Boullion (it's a beef base) and I more than the recommended serving. Just taste it and adjust the seasonings.
Nutrition
Serving: 1serving | Calories: 200kcal | Carbohydrates: 19g | Protein: 16g | Fat: 7g | Saturated Fat: 2g | Cholesterol: 35mg | Sodium: 544mg | Potassium: 748mg | Fiber: 3g | Sugar: 5g | Vitamin A: 5657IU | Vitamin C: 12mg | Calcium: 69mg | Iron: 3mg
Follow On Pinterest
Follow @randaderkson On Pinterest for more delicious recipes!
Like this recipe?
Please share it with your friends on Pinterest.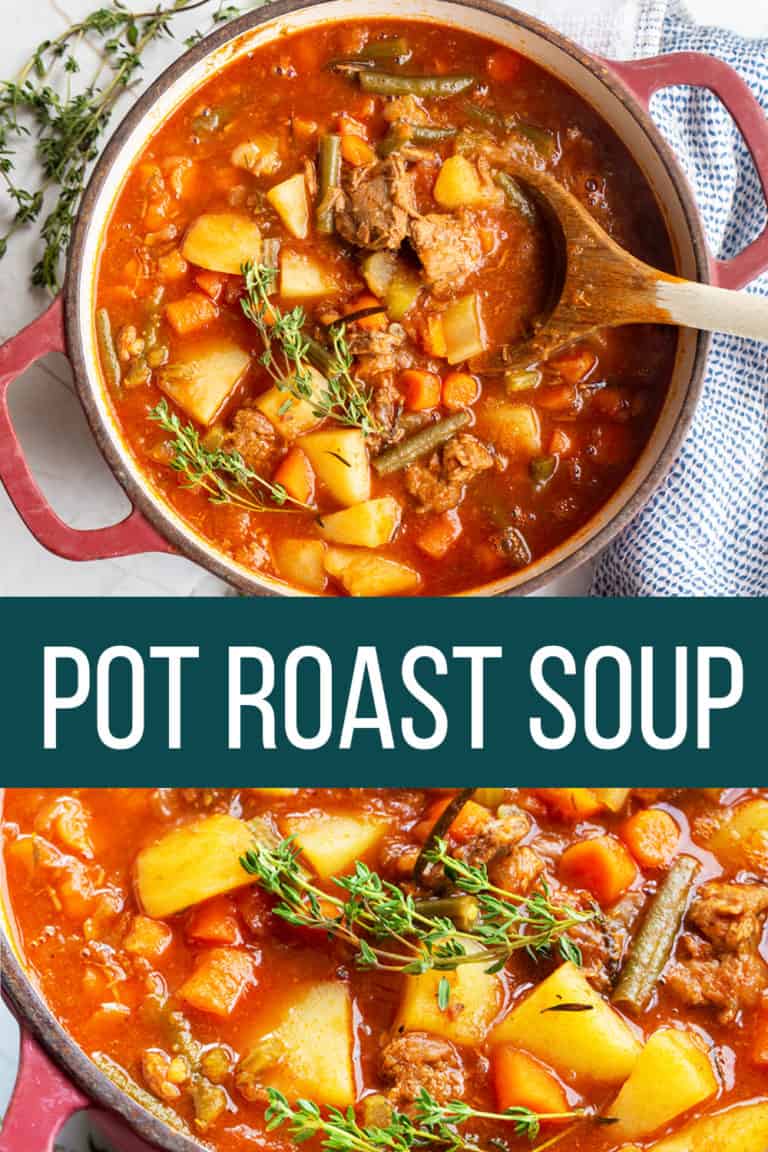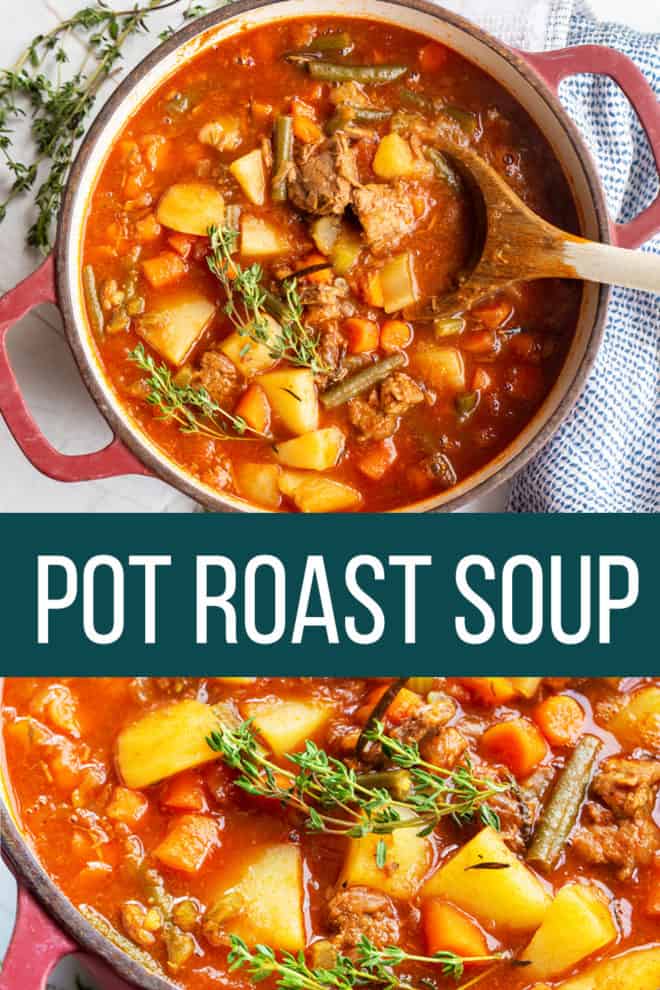 FREE Recipe Binder
Are you constantly wondering what's for dinner?
When I don't meal plan I feel behind, and we usually end up ordering take out. This recipe binder will keep you organized and make life a little bit easier.