6 Freezer Chicken Dump Dinners
Hello, fall! Life is starting to get busy as school is back in session, extracurriculars are starting, and all while you're trying to keep your life together. I put together these six freezer chicken dump dinners to make dinner time easy, while still being healthy).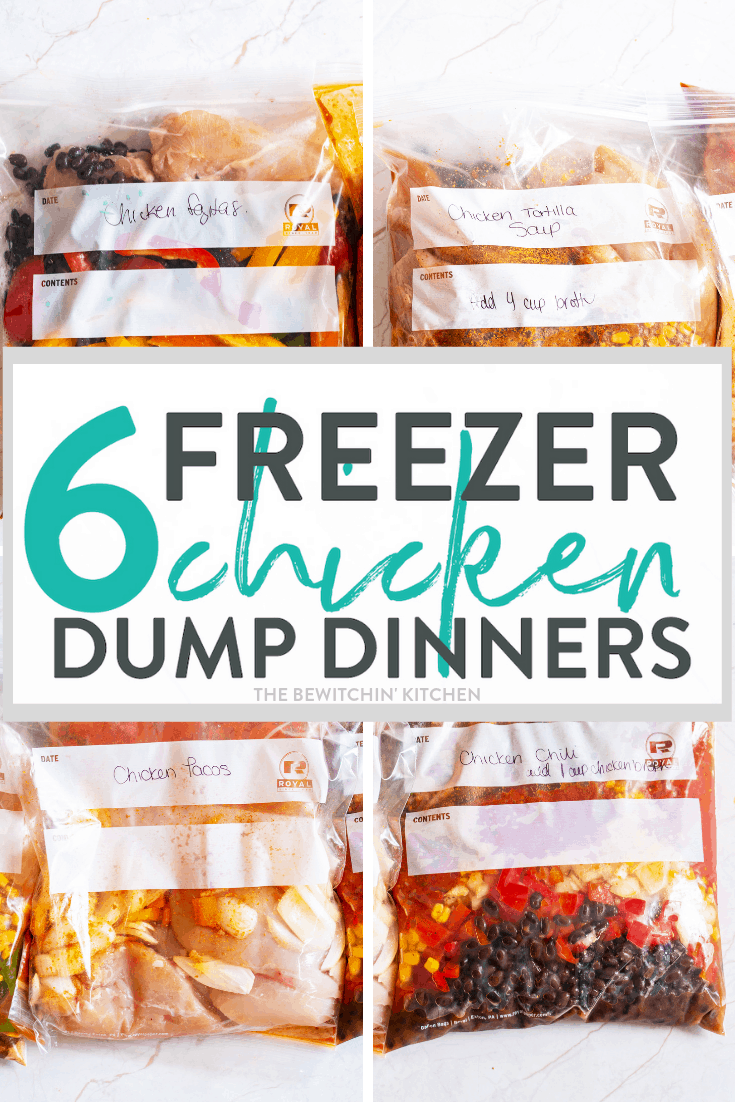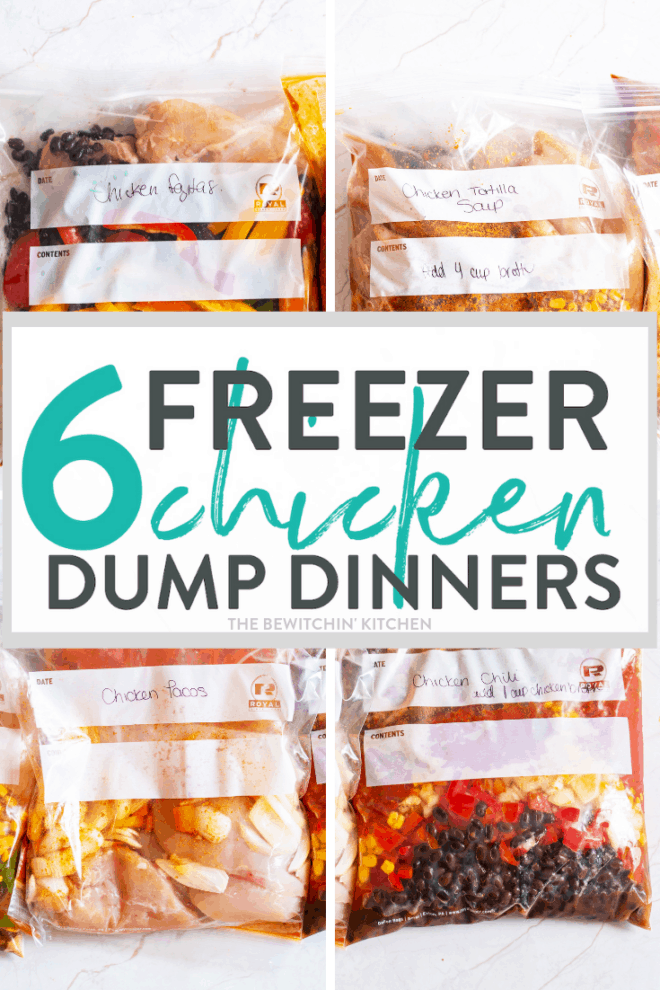 6 Freezer Chicken Dump Dinners
Disclosure: I am participating in the Chicken Farmers of Canada campaign managed by SJ Consulting. I received compensation in exchange for my participation in this campaign. The opinions on this blog are my own.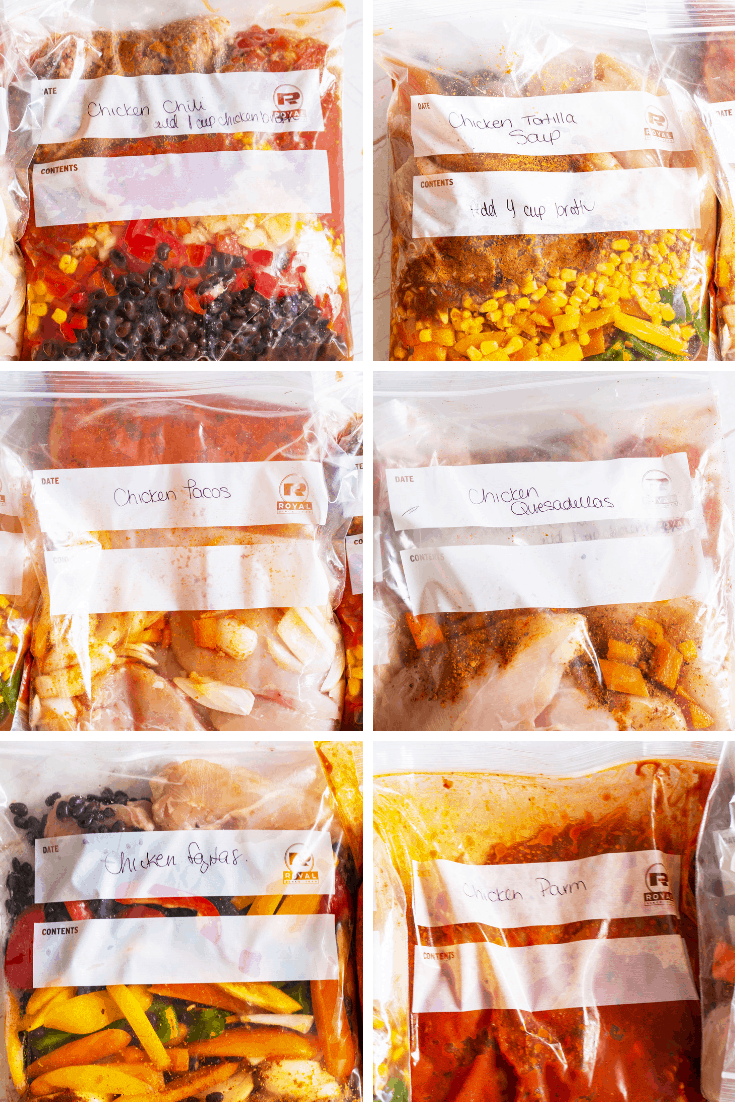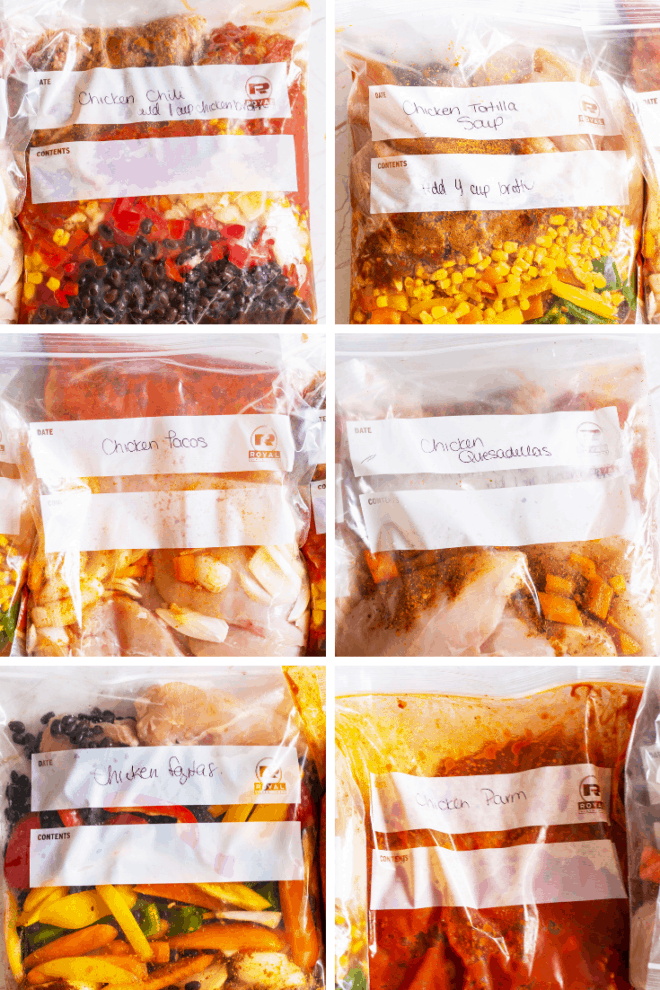 I put together 6 freezer dump dinners with my favorite ingredient, Canadian chicken.
Freezer Chicken Chili
Freezer Chicken Fajitas
Freezer Chicken Tacos
Freezer Chicken Quesadillas
Freezer Chicken Tortilla Soup
Freezer Chicken Parmesan
Each one of these freezer dump dinners, are just that: something you dump in a slow cooker, pressure cooker, or Ninja Foodi (my new favorite toy).
Turn it on, walk away. Boom – dinner is done.
Chicken raised by a Canadian farmer is grain fed, free of added steroids and hormones, and raised here on Canadian soil.
Buying Canadian also ensures that the animals are treated right with nationally set auditable programs (also including an On Farm Food Safety Program).
Each freezer meal has been tested frozen and worked out perfectly. I added each bag of frozen contents my Ninja Foodi and either used the pressure cooker or slow cook function. Any further instruction will be noted in the specific dinner sections below.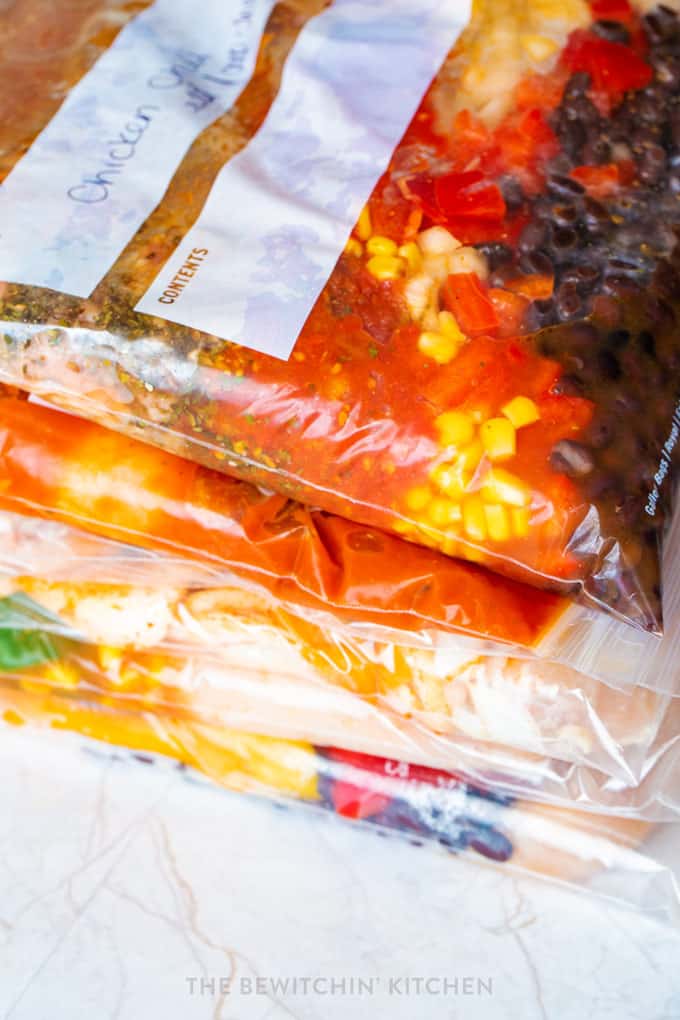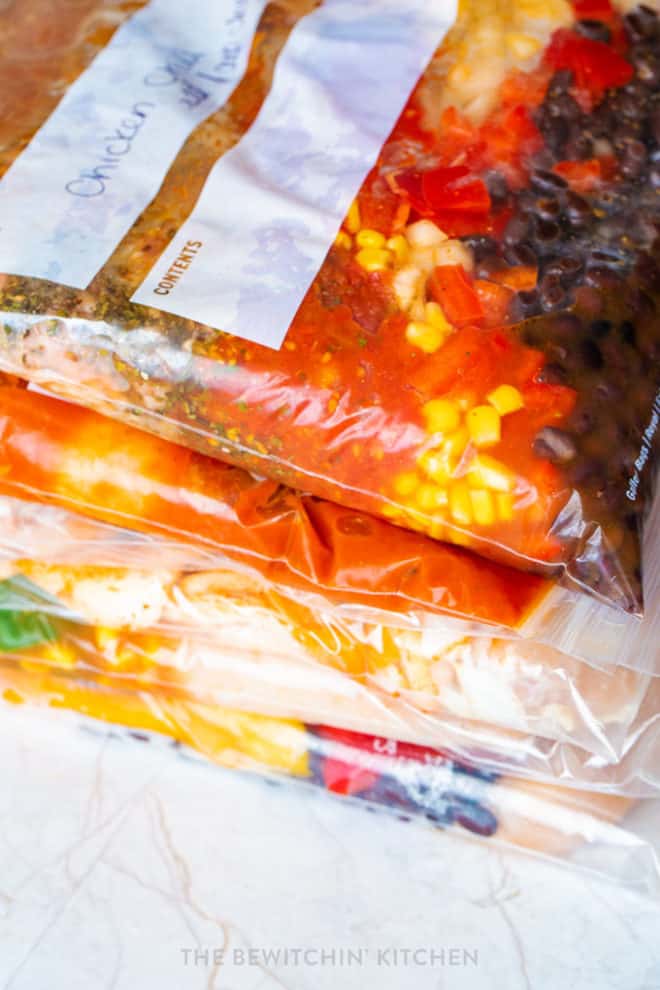 Freezer Meal Tips
Load the bag backward, the last item you place in the bag will be the first into the slow cooker, so be mindful of that.
I always add my chicken last.
All meals are cooked in the slow cooker on low 8-10 hours or high 4-6 hours or by following the instructions with your Instant Pot/Ninja Foodi on frozen chicken.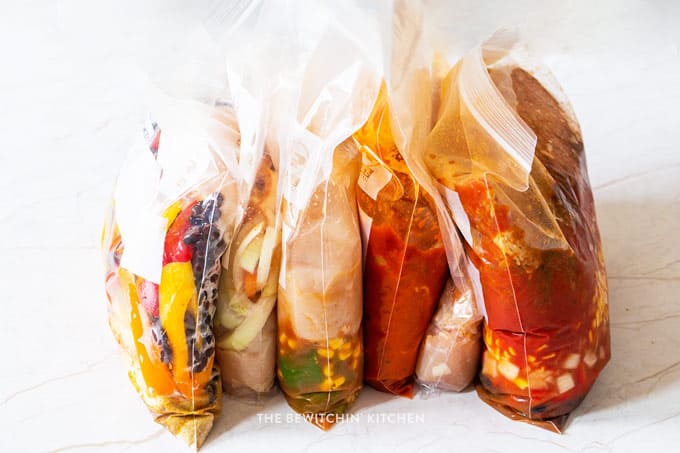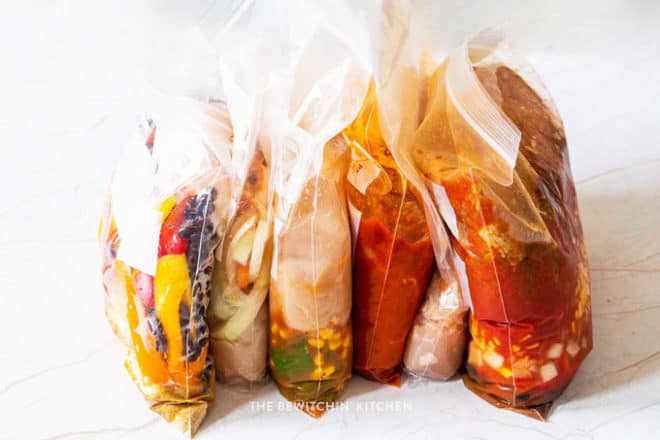 1. Healthy Chicken Chili Dump Dinner
For this, I simply used my Clean Eating Chicken Chili recipe. I didn't freeze the chicken broth in the recipe, I added it to the slow cooker with the ingredients. (Make sure you make a note on the freezer bag or container to add 1 cup of broth, so you don't forget.)
2. Freezer Chicken Fajitas Dump Dinner
What I did with this recipe was slow cook it. I also added a bag of frozen cauliflower rice so we could have chicken fajita bowls.
3 chicken breasts
1 onion, sliced
1 red pepper, green pepper, yellow pepper (sliced)
1/2 cup black beans, rinsed
Cumin, chili, cayenne, garlic (I sprinkled it over).
Another option is to serve it with tortillas, salsa, and some avocado for traditional fajitas.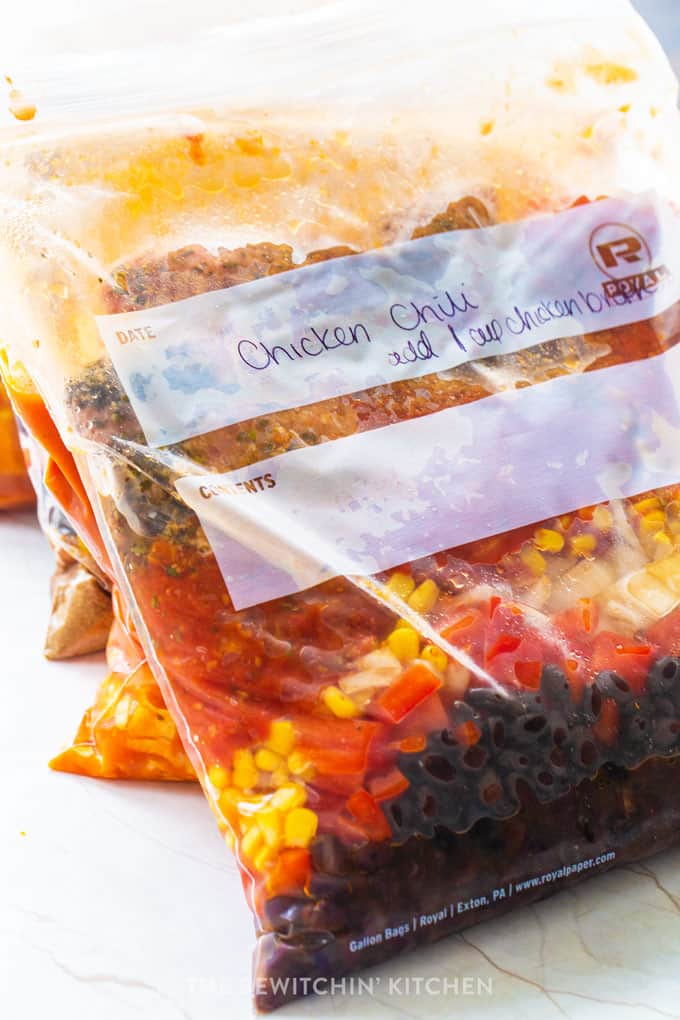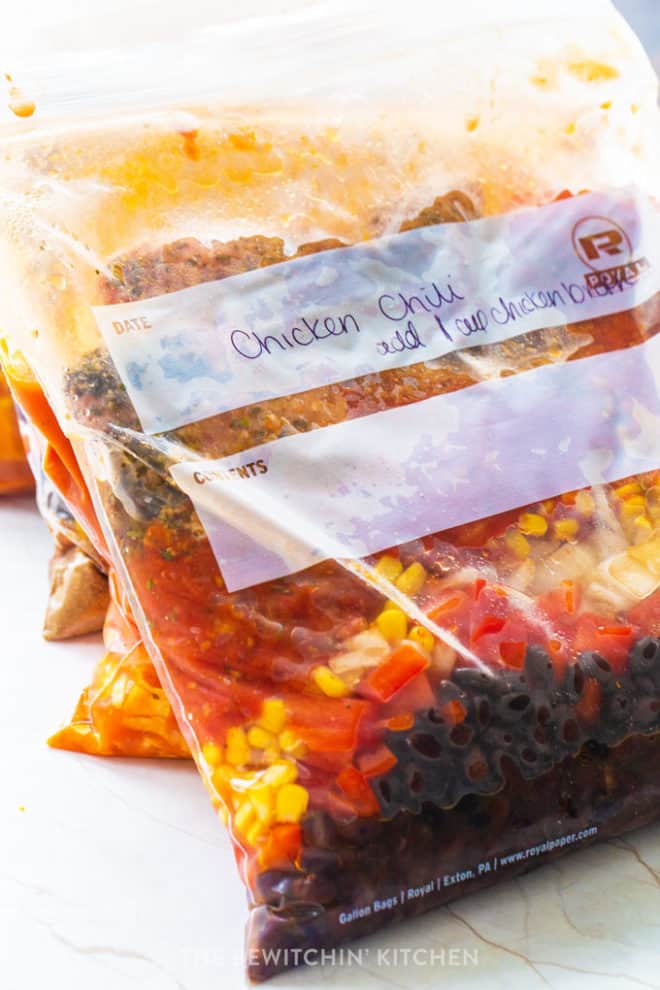 3. Chicken Tacos Dump Dinner
This may be the easiest dump dinner recipe here. All I did was add sliced onions and some cumin, chili powder, and garlic powder.
That's it. Serve it with whatever toppings you like.
4. Chicken Quesadilla Dump Dinner
Another easy peasy meal.
You can add whatever ingredients you want, but I added some orange peppers and seasoning of choice.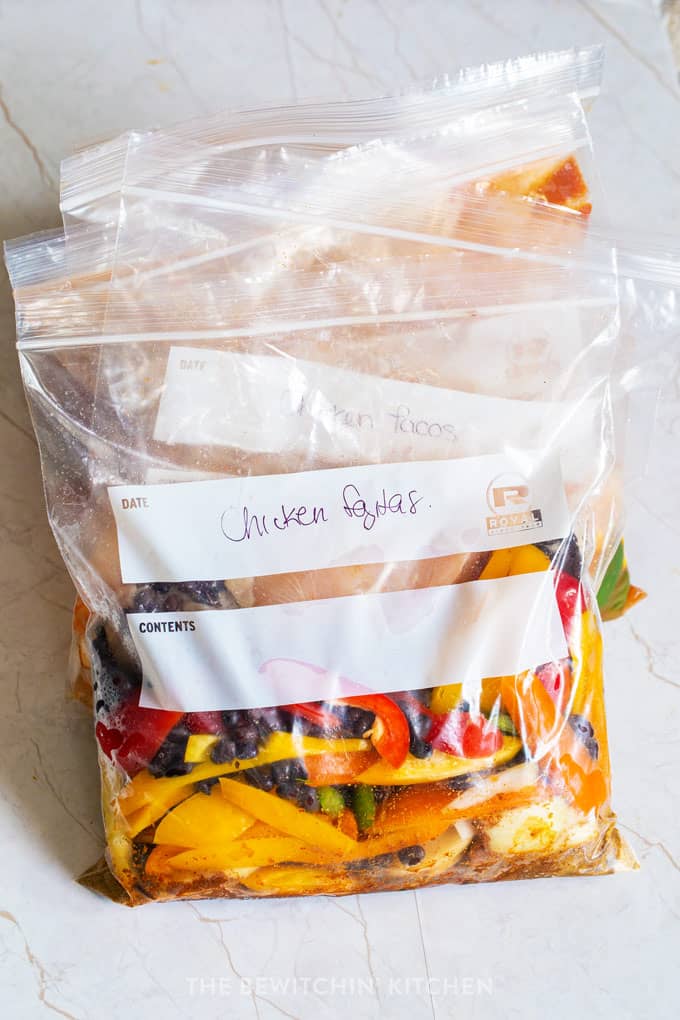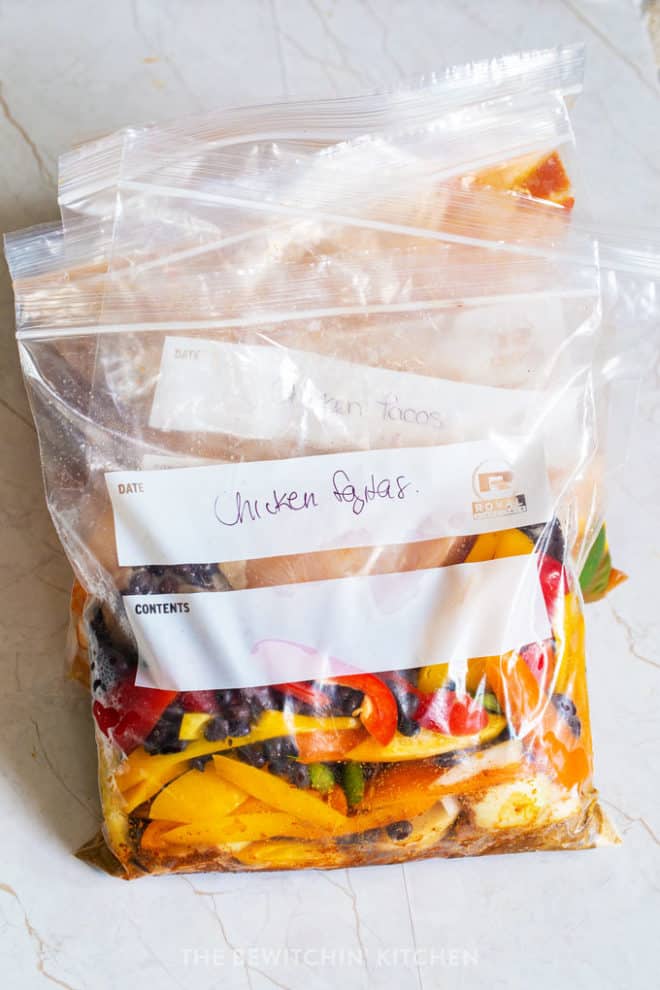 5. Chicken Tortilla Soup Dump Dinner
I used this chicken tortilla soup recipe for my freezer meal.
I loaded it in my cooker, added 4 cups of water and used the pressure cook function.
Top with greek yogurt, avocado, tortilla strips and call it good.
6. Chicken Parmesan
This is the one dinner that is a little more involved.
Layer the bottom of the bag with some parmesan cheese, add a jar of your favorite marinara to it and then load 3-4 chicken breasts.
Add to the slow cooker, and top with Italian seasoning, panko crumbs, more parmesan, and mozzarella. Serve with broccoli and your pasta of choice.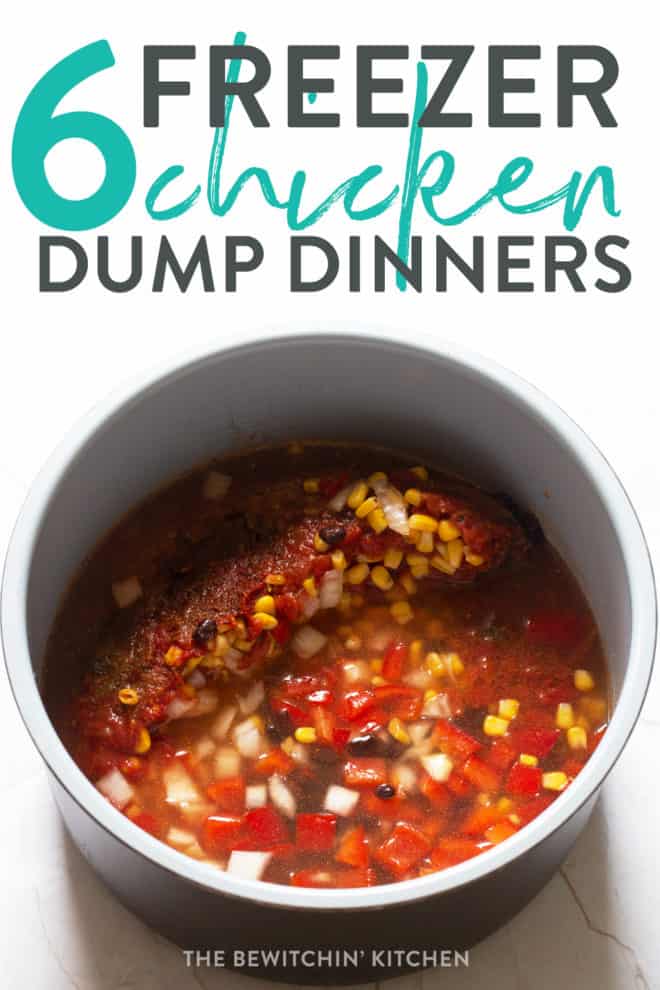 ——–
As you can see, each dinner takes seconds to prepare the day you serve it.
This truly helps with the stress of weeknight meals, especially on the days where you have hockey, basketball, and dance all in one go. Skip the drive-through, use your slow cooker (or Instant Pot or Ninja Foodi). They're lifesavers!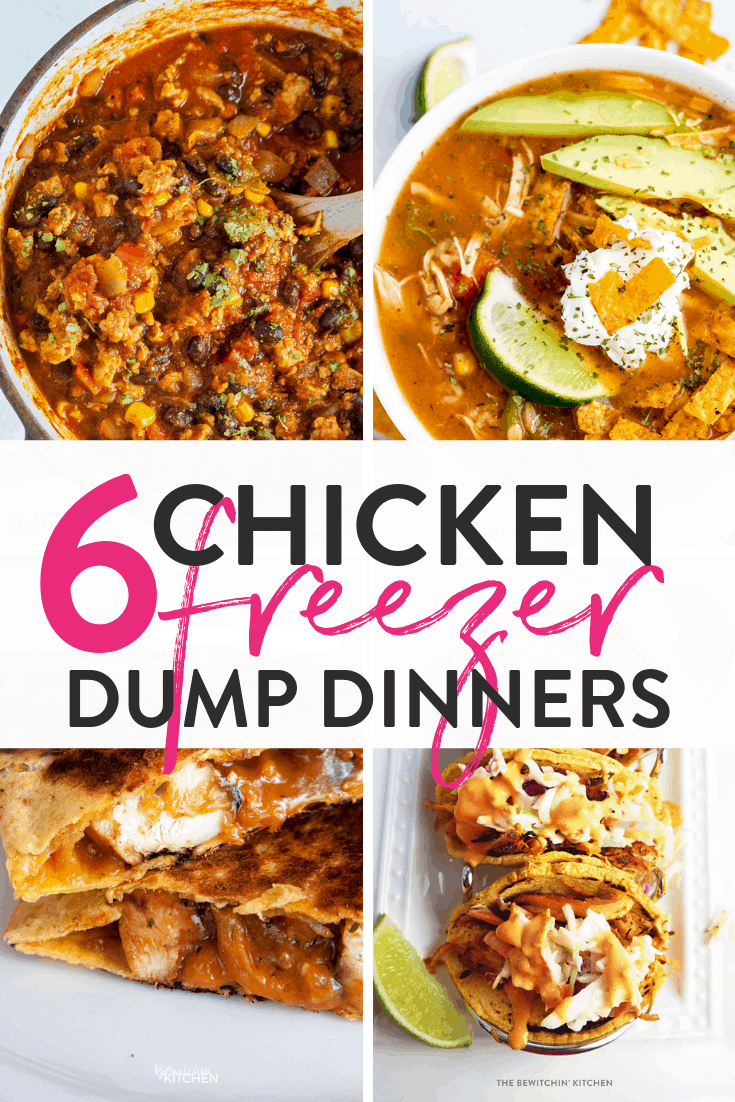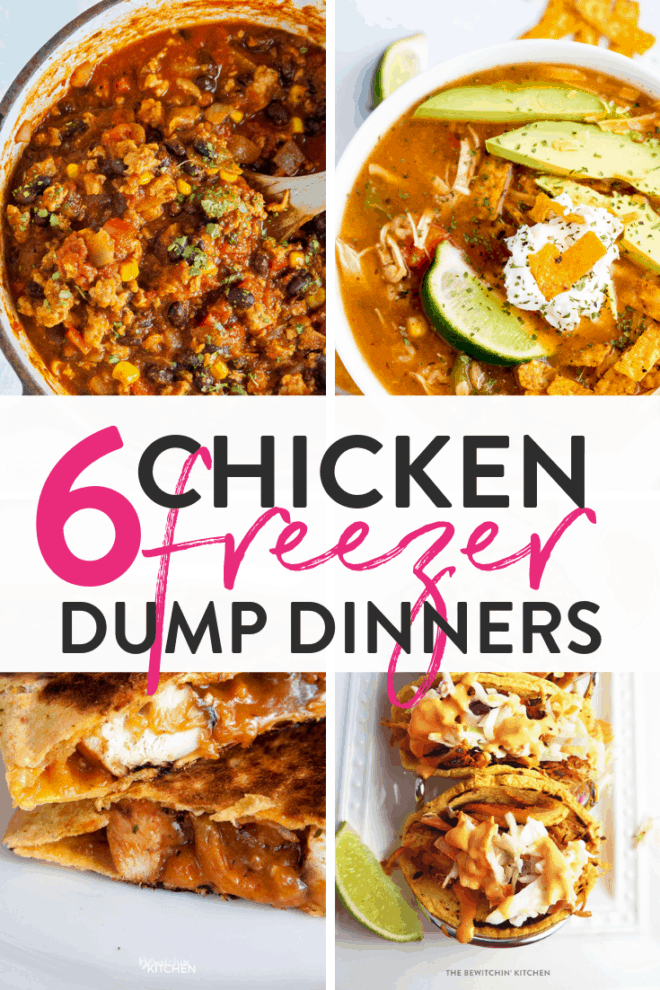 Want more chicken recipe ideas? Search the recipe sections over at Chicken.ca to discover more healthy recipes. Don't forget to follow them over at Facebook, Twitter, Instagram, and Pinterest.