Honey Mustard BBQ Chicken Foil Packets
These honey mustard bbq chicken foil packets are such a great idea for summer barbecues. Not only is clean up a breeze, but this recipe is also completely customizable for your tastes and preferred veggies.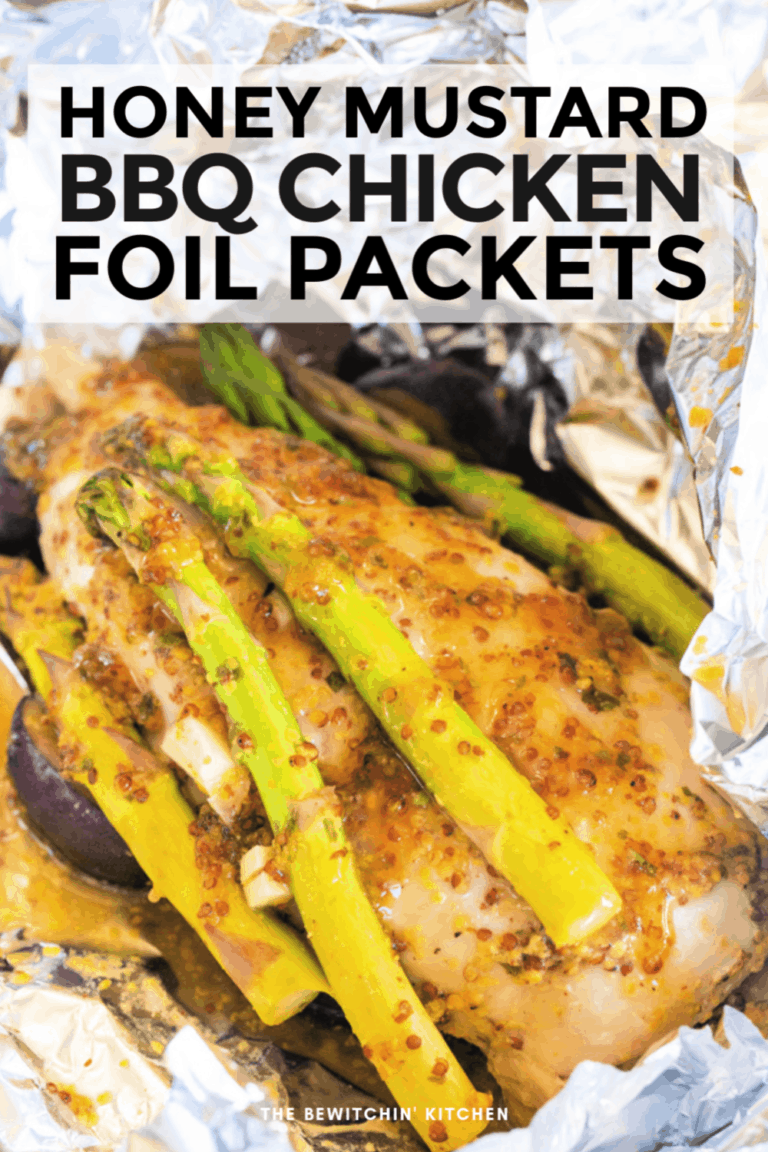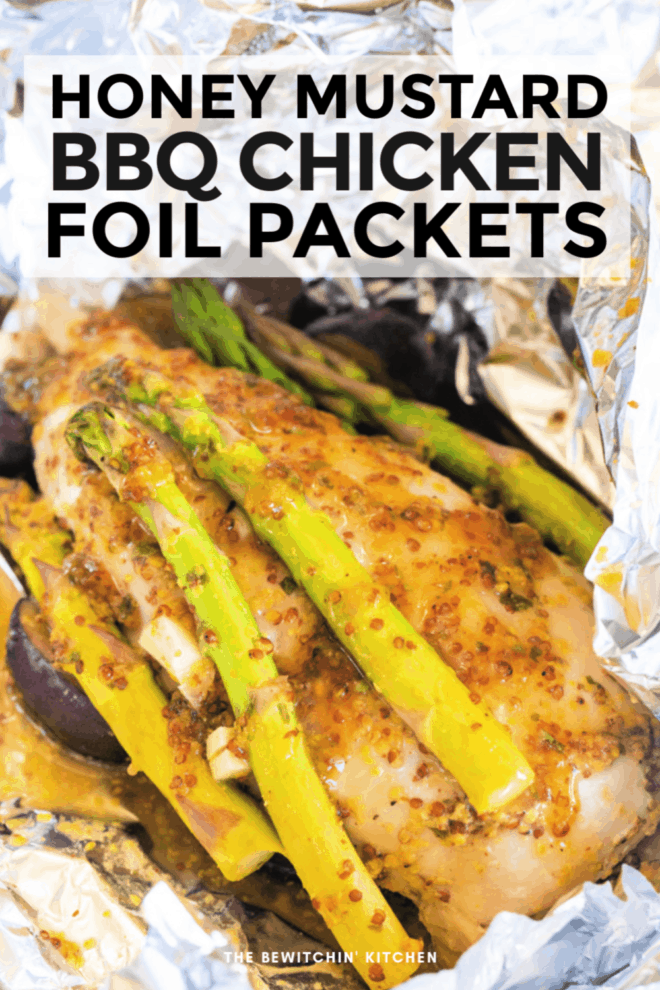 Disclosure: I am participating in the Chicken Farmers of Canada campaign managed by SJ Consulting. I received compensation in exchange for my participation in this campaign. The opinions on this blog are my own.
Honey Mustard BBQ Chicken Foil Packets
We're halfway through the month of June and I wanted to share a bbq chicken recipe that was a one and done meal.
At this point in my life, I'm so busy I'm really focusing on easy to assemble recipes that reduce time not only in prep work but in clean up as well.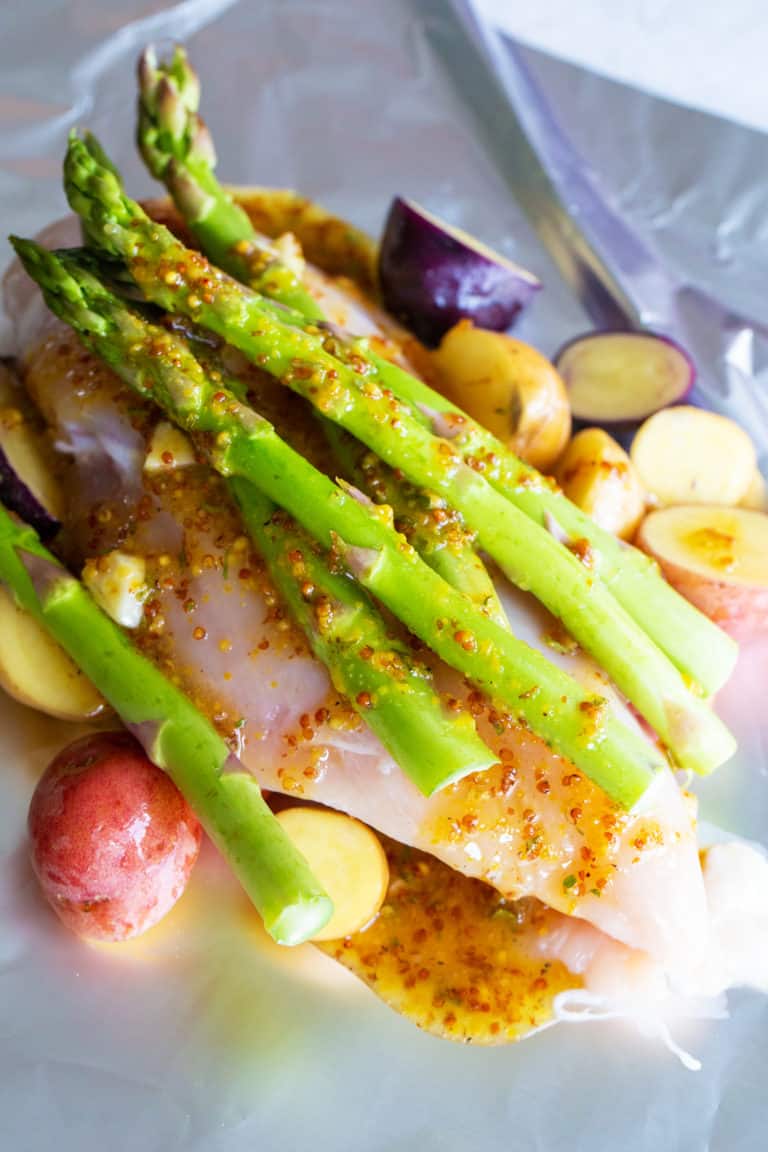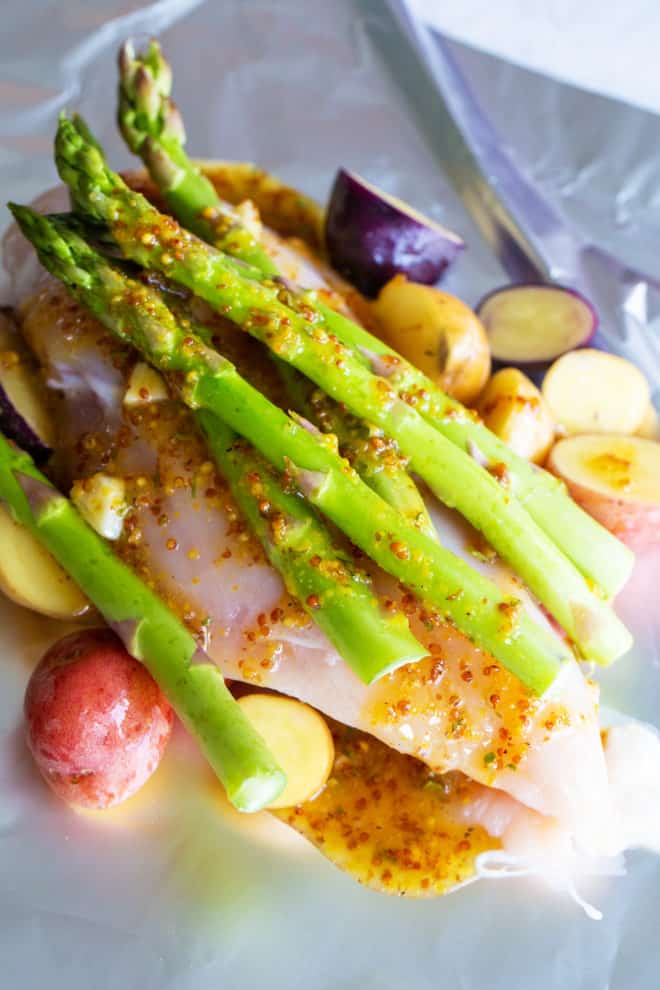 When I was thinking of what I wanted to do for this month's Chicken Farmers of Canada recipe I was stumped. I knew I wanted easy, bbq, with honey mustard but I also wanted to do something different. Then one day while my husband was making foil potatoes – it hit me.
Chicken foil packet dinners.
Potatoes, chicken breast, and veggies cooked in a foil packet loaded with sauce.
Perfect.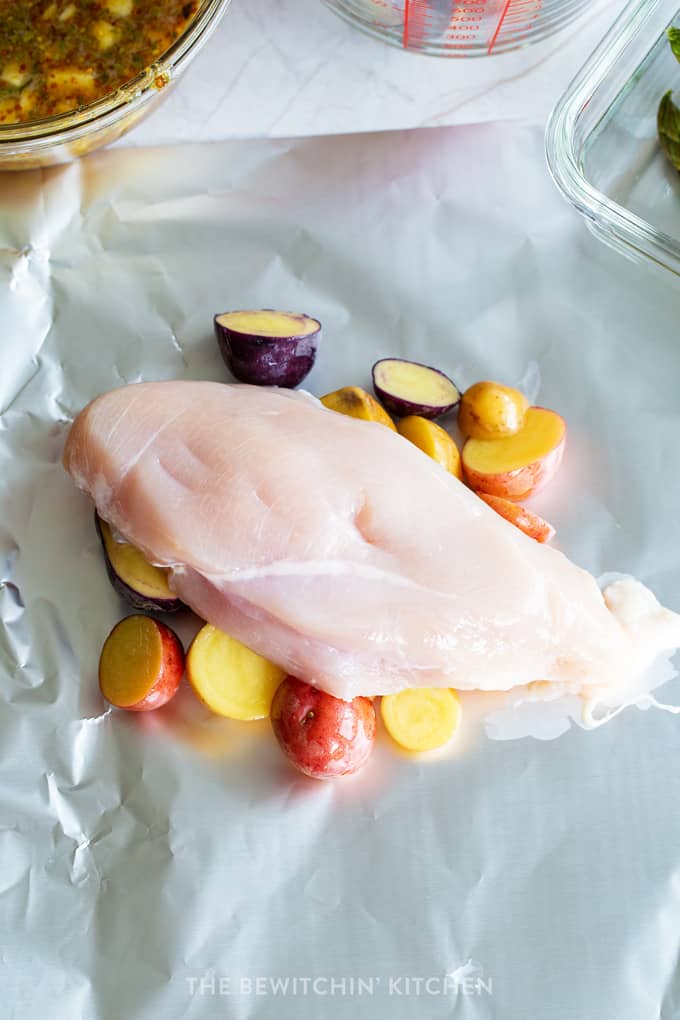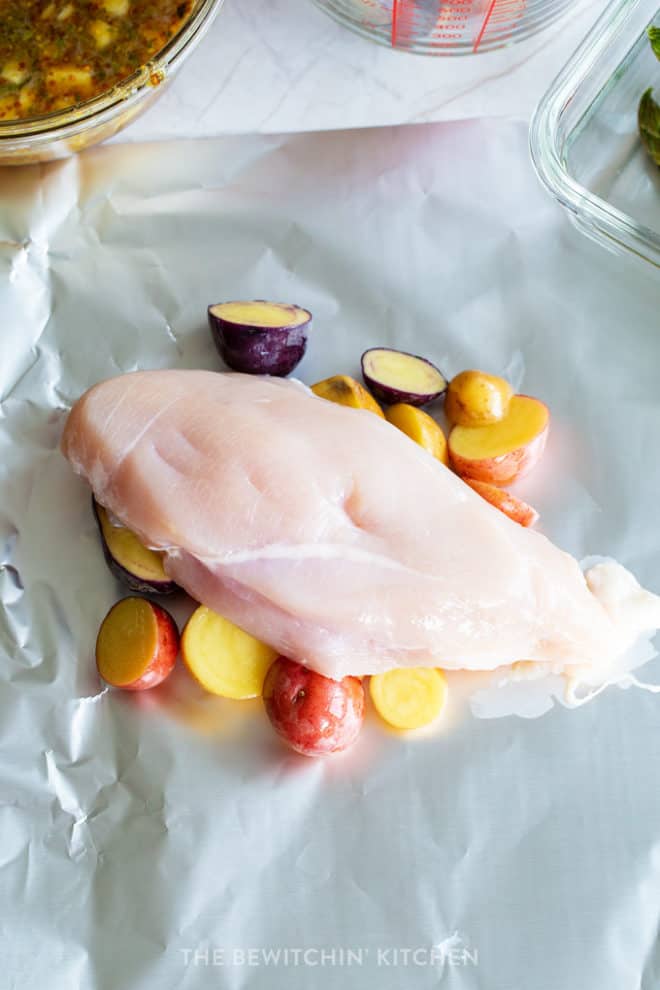 Canadian Chicken for Canadian Barbeques
As always, I am using chicken that has been raised by a Canadian Farmer.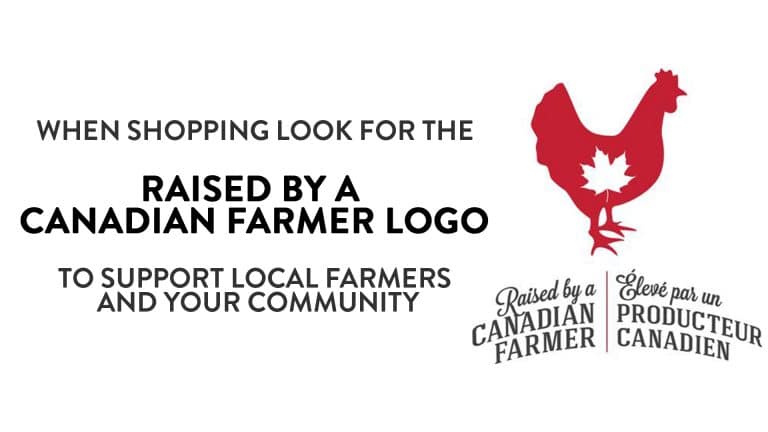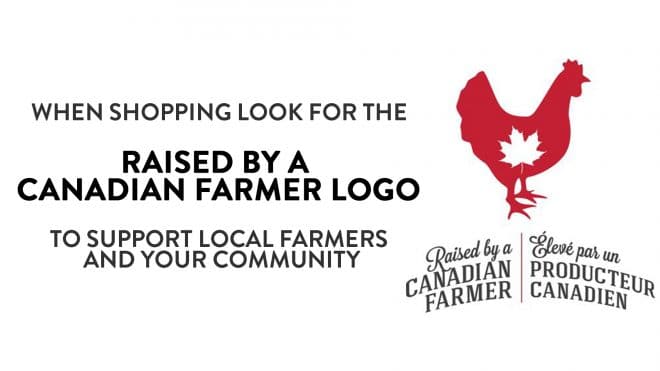 How can you tell? By purchasing chicken that has the logo above.
By buying chicken with the Raised by a Canadian Farmer logo you're ensuring that your chicken is third party audited for animal care and food safety programs, you're supporting local Canadian farmers, and helping our Canadian economy (which in turn keeps chicken prices low).
Veggies you can cook in foil packets
I chose asparagus and although it didn't matter to me and my family, they were a little overcooked. So I wanted to include a few more options that would go really well with this recipe.
Bell peppers
Green beans
Onions
Corn
Carrots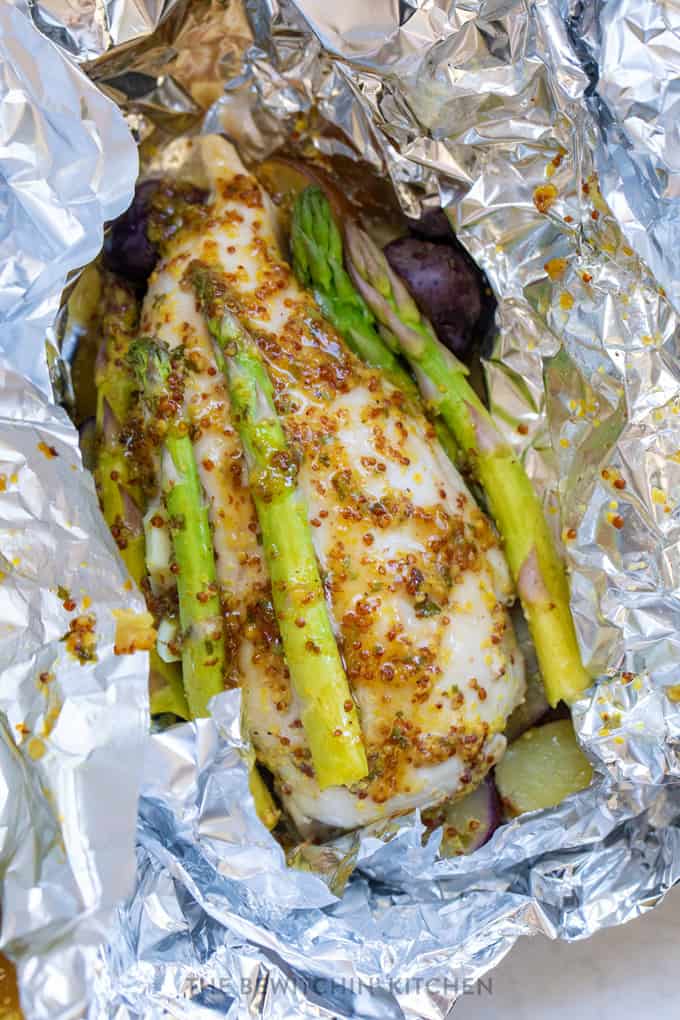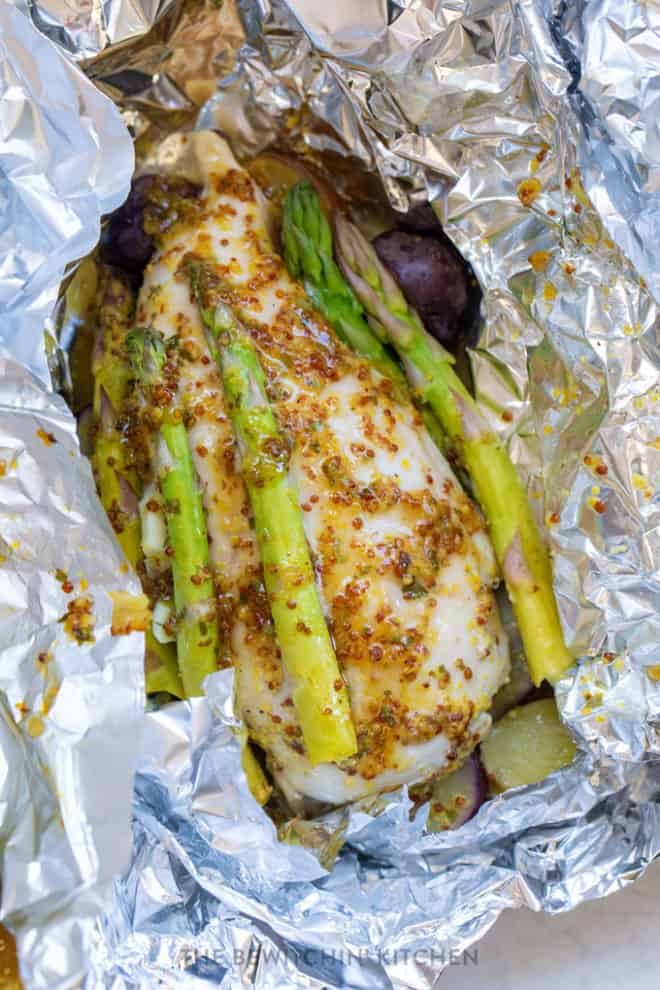 Shiny side vs matte side of foil
A common question when it comes to using foil is what side do I lay down on the grill?
Here's the secret: it doesn't matter.
One side is shiny and the other isn't because it was simply the way it was designed.
How long does it take to cook bbq chicken foil packets
This is going to vary on a few factors:
The temperature of your grill (and how accurate it is).
Your elevation.
How loaded your foil packets are.
How much foil you use.
You want to cook your chicken until it reaches 165F. For me personally, this took about 35-40 minutes on the medium setting.
If you typically cook chicken in less time, cut your potatoes into quarters instead of halves so you don't have cooked chicken but crunchy potatoes.
Homemade Honey Mustard Sauce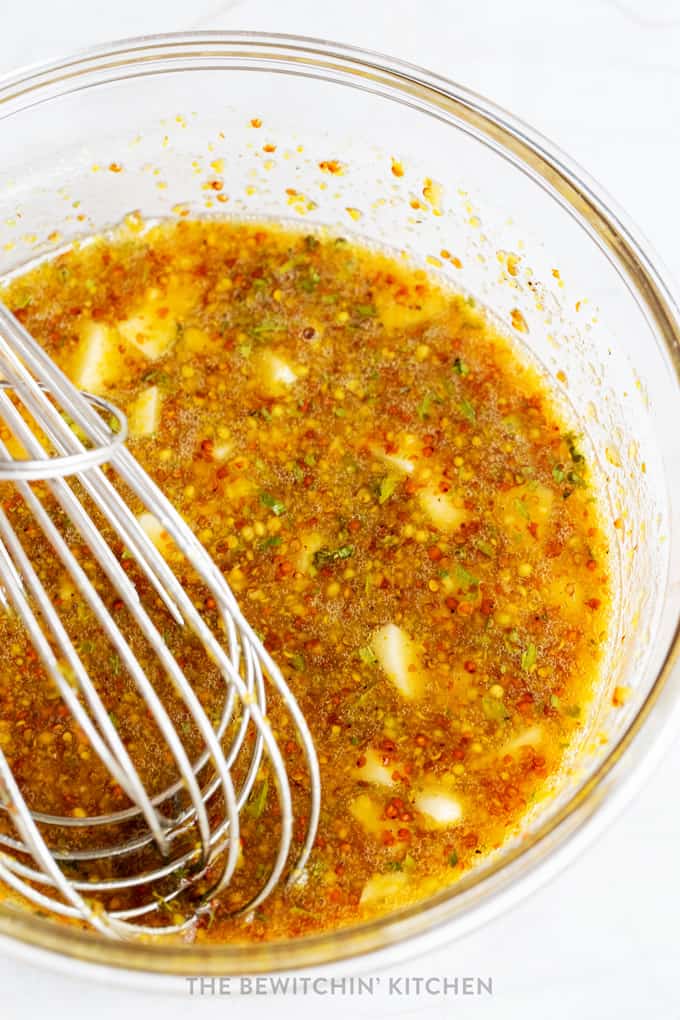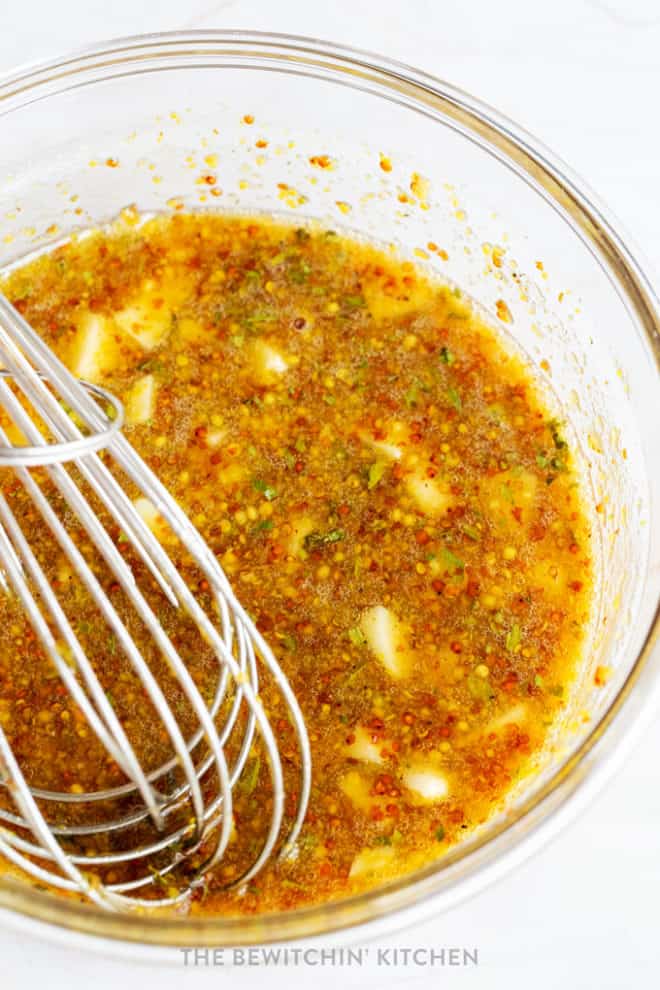 I made a homemade garlic honey mustard sauce for this recipe.
Feel free to skip this step and reach for store-bought.
It doesn't take long to make it, probably a minute, and all you need is honey, garlic, and grain mustard.
BBQ Chicken Recipes
I've been working with Chicken Farmers of Canada for 4 years now, so I have a collection of barbecue chicken recipes. Here are some of my favorites:
Want more? Search the recipe sections over at Chicken.ca to discover more healthy recipes. Don't forget to follow them over at Facebook, Twitter, Instagram, and Pinterest.
BBQ Chicken Foil Pack Instructions
You're going to love the prep work for these foil packs, they're just so easy.
Use whatever vegetables you have on hand, and you can easily switch this up with different sauces (salsa would be good) to make it your own.
Giveaway
My friends at CFC are giving away a BBQ. The contest runs from June 15-June 29.
Prize: NexGrill 4-Burner Propane BBQ in Stainless Steel with Side Burner and Stainless Steel Doors. In the event that this prize cannot be sent, the winner will receive a BBQ of comparative value. Important to note, shipping is taking longer than expected due to COVID-19.
Open to all Canadians 18+

ENTER HERE.
Honey Mustard BBQ Chicken Foil Packets
These honey mustard bbq chicken foil packets are so easy to put together. Experiment with ingredients and change up your bbq routine this summer.
Servings 4 servings
Calories 508kcal
Ingredients
4 cups sliced baby potatoes
2 tablespoons avocado oil
4 chicken breast
22 asparagus spears (1 bunch)
1/2 cup honey
1/2 cup grain mustard
2 garlic cloves
salt pepper
Instructions
In a small mixing bowl whisk the honey, mustard, and garlic cloves together. Set aside.

Take a sheet of foil and lay flat on your working surface. Add 1 cup of the potatoes and drizzle with a little avocado oil. Place the chicken breast on top, then 1/4 of the asparagus spears. Finally spoon a few tablespoons of the honey mustard sauce over top. Repeat this for the other three.

Fold the foil into a packet. There is no right or wrong here. I fold the sides in first, then the longer parts to the center as well. I then take another sheet of foil to lay underneath and I bunch it on top (not folding). I do this to keep the bottoms from burning on the grill.

Heat the bbq. I had my burners on medium. Place the foil packets on the grill and cook until the chicken reaches 165F. This took mine 35-40 minutes (I had 1 chicken that didn't want to cook). This will depend on your grill, so check it at the 30 minute mark.

Remove from grill, let it set for 5 minutes. Spoon more of the honey mustard sauce over top. Serve.
Nutrition
Serving: 1packet | Calories: 508kcal | Carbohydrates: 67g | Protein: 37g | Fat: 12g | Saturated Fat: 2g | Cholesterol: 91mg | Sodium: 530mg | Potassium: 1399mg | Fiber: 6g | Sugar: 38g | Vitamin A: 730IU | Vitamin C: 37mg | Calcium: 70mg | Iron: 4mg
Follow On Pinterest
Follow @bewitchinkitchen On Pinterest for more delicious recipes!