Cleaning a Glass Cooktop – The Chemical Free & Cheap Way
I have expressed my love for Pinterest a few times now. I recently found an chemical free way to clean the glass top on your range (and I am in the midst of trying it out).
To read the original post, click on the photo below. To see my results, keep reading:
Source: behindthestudio.com via Randa on
Pinterest
What You Need:
Bowl filled with hot water
Dish soap
Baking Soda
Dish Rag
Rubber Gloves
 Steps:
Fill the bowl with hot water and add dish soap (I added quite a bit)
Sprinkle baking soda over the troubled are

Soak your dish rag in the water solution, then cover the baking soda and let stand for 15 minutes. I used a dish rag on one burner, paper towel on the other to see if it made a difference.

Scrub and the solution with the rag and buff out the burnt and charred pieces
Dry and shine with windex.
BEFORE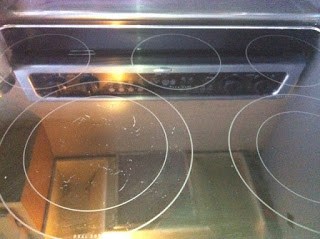 AFTER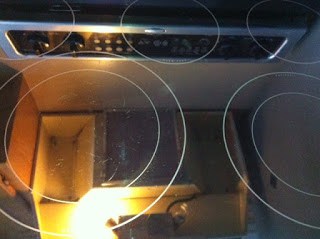 Very easy! Yes, the scratches are still there but the baked on grime is gone and it feels like how it did brand new.