Jack Be Natural | Baby Gift Guide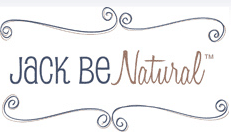 I have said it before and I will say it again. A company can have great products, but it is nothing without customer service. I believe that the people behind the "shopping cart" make the company a success, especially since online shopping is generally an anonymous experience. Jack Be Natural is one of those companies who have great people working to make your shopping experience the best as it could possibly be.
About Jack Be Natural 
From Jackbenatural.com
Our family has always made a conscious effort to use natural and/or organic products but at the same time we have taken the time to learn the facts and make sure that we don't detach from reality on what is safe and what isn't. In many cases evidence currently available regarding the accuracy of claims made by various groups and organizations on why some of these products are harmful are not conclusive and have two sides to the story. Our stance? If the ease of use and economic impact is the same, minimal or better, then why take a chance? Hence, we started exploring better alternatives for everyday products we purchased for ourselves as well as our children. Admittedly these products were available at a slight premium to the average national brands but we both agreed that this premium was a very small price to pay to ensure the well being and health of our children, not to mention our piece of mind! Combining our passion for natural products with our entrepreneurial spirit resulted in the creation of Jack Be Natural. Our mantra is simple. Educate other parents like ourselves on the advantages of natural baby products while providing them at fair and affordable prices. At the same time we fulfill our dream of starting our own business.
I love it when the people behind the company really stand behind their products, and are passionate about what they sell. Stacy and John from Jack Be Natural are just that. As parents themselves, they know just how beneficial natural products can have on a child's well being (something I stand behind as well). 
Not only is Jack Be Natural an online shopping site, but it's very informative as well. If you are new to cloth there is a whole area to teach you all you need to know about cloth diapers (or cloth diapers 101): from the benefits of cloth, how to wash, and even YouTube tutorials.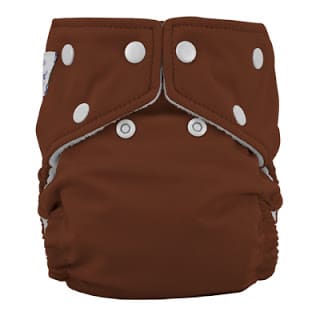 One of the cloth diapers that Jack Be Natural sells is the FuzziBunz Elite One-Size Pocket Diaper. This one size diaper is trimmer fitting then your typical one size-ers and with the easy to adjust snaps, changing diapers is a lot faster (especially at 5 am: when speed counts).
The FuzziBuns Elite is made of quick dry fleece, which keeps your baby dryer for longer, as it drys a lot faster then the other varieties out there.
Being the girly-girl that I am one of my favorite things about FuzziBunz Elite is the assortment of colors that it comes in! I have a boy and I'm tired of all the typical blue and green diapers that I have, so when I saw that these diapers have a Choco Truffle option I was very excited. The color is a great choice and very neutral so we can re use the diaper if we decide to have another one.
Pin It