Karmin G3 Salon Pro Clipless Curling Iron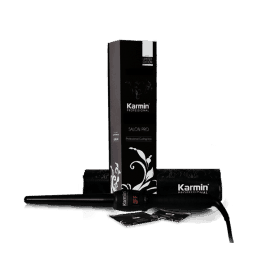 When it comes to my beauty accessories, my stash is pretty limited. I only have the basics: a blow dryer, flat iron, and an old fashioned curling iron. A clipless curling iron is something I've been eying up for the last few years and I'm excited to announce – I finally have one.
I first fell in love with the idea of a clipless curling iron when my stylist back in Alberta used it on my hair. The curls were more like waves, and they were tousled and natural. It was love at first sight, but I was overwhelmed and intimidated with all of the options out there.
The kind people at Karmin sent me a Karmin G3 Salon Pro Clipless Curling Iron to try out and I only have one word to describe it – WOW.
I was impressed from the beginning. The cute material of damask scrolls is attached the case magnetically, and when I unwrapped it I realized that it was a hot pad for the curling iron. Inside the case is a heatproof protection for the barrel, which is great for travel. (We have all been there where we had to rush out the door with a hot tool in hand, because we were too scared it would burn our belongings in the luggage.)
The wand itself is basic. Turn on and adjust the heat. The heat goes to 220 degrees Celsius (410F) in a matter of seconds, approximately thirty seconds if I were to guess.
I was a little bit intimidated at first, I have never used a clipless curling iron but I caught on right away.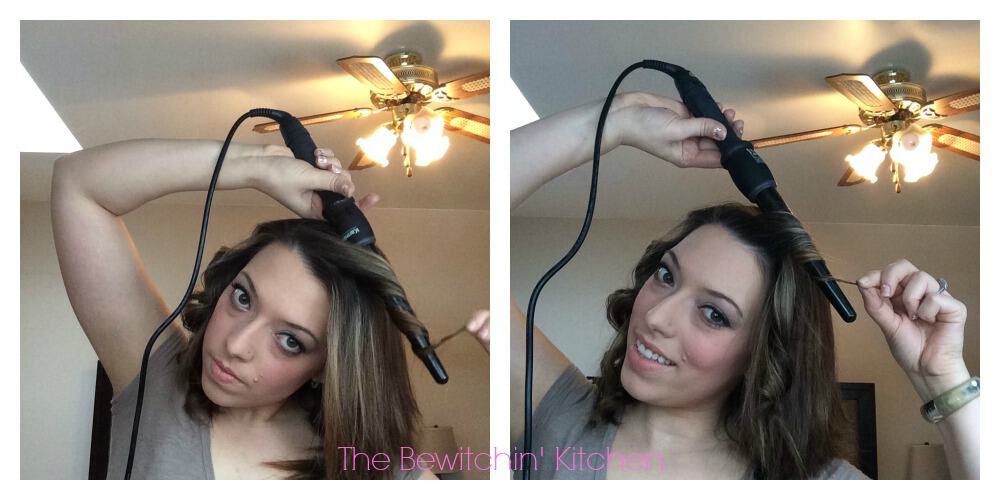 I found the easiest way to use the curling iron was upside down. I simple wrapped my hair around the barrel a few times and held it for 3-4 seconds. After doing my hair, I would run my fingers through the curls and spray with hairspray. The end results were really pretty waves. I used the whole barrel, but you can use the thick part for bigger waves or the small tapered part for small curls.
 The end result, and I only burnt my fingers twice!
Have you ever tried a clipless curling iron?
Don't forget to "Like" Karmin on Facebook.