Karmin Salon Series Ionic Hair Dryer Review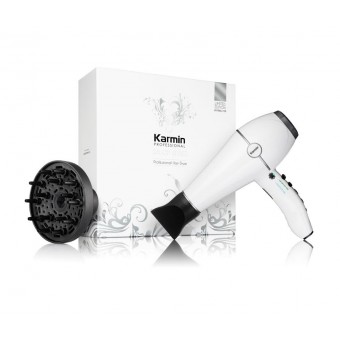 When it comes to my hair the word damaged comes to mind. I'm careful really selective in what I use on my hair when it comes to hot tools.
I do my best to not use styling tools all that often, and when I do I make sure the style lasts so I can keep it for a day or two. My hair is color treated and damaged as it is so heat tools scare me, not to mention I have "medicine hair" from thyroid hormones.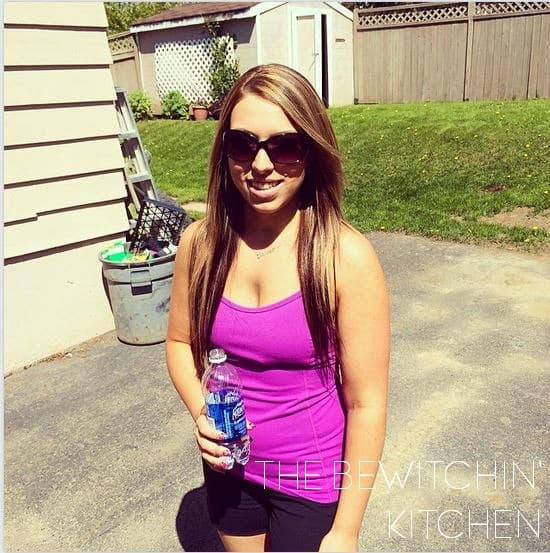 For the majority of the summer I had hair extensions, and I babied them. I used a hair dryer twice from May to August, one of those times being the Karmin Salon Series Ultralight Professional Ionic Hair Dryer.
The Professional Ionic Hair Dryer is unlike any hair dryer I have tried in the sense that I have total control.
You've never seen anything like it. The New Karmin Salon Series Professional Hair Dryer provides superior power, faster, healthier styling and flawless results in an ultralight design unlike any other.
Ionic Hair Dryer? What's that?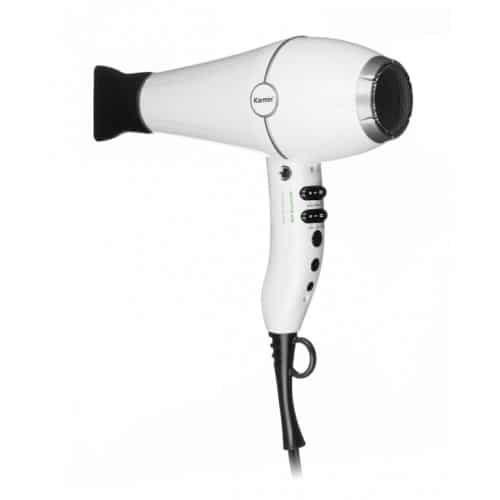 The Karmin Salon Series Professional Hair Dryer has an Electronic Ion Generator, this prevents my hair from further damage and drying out. There is a control on the hair dryer for ion control and it can produce over 300 million negative ions which reduces my drying time by 75% – I have a lot of hair so this is huge. It's a claim that holds true, I wouldn't say that it cut my drying time by 75% but it was significantly shorter.
Along with cutting drying time, negative ions also adds shine, fights frizz and makes hair softer.
…with the flick of a switch you have complete control over humidity, frizz and flyaways. Pure ceramic coils and far infrared ceramic outlet mesh work together to provide moist ceramic heat and far infrared rays to not only prevent heat damage, static and frizz but improve the hair's moisture balance while you blow dry.
In addition to the choice of negative or positive ions to choose from you also have two air speeds and three heat settings, along with a "cool shot" button.
Overall, I think this is a great ionic hair dryer to have in your beauty arsenal. I really like having control over the heat and ions, especially when it comes to my damaged hair. Now that my extensions are out, my hair is back to being really frizzy (I think my extensions weighed down my hair more giving it a more put together look) and I have noticed that on days where I use the Karmin Salon Series Hair Dryer, my hair seems to be "sealed". Not perfect, but I have gone uptown without running a flat iron through it (something that I could not do before).
For more information on the Karmin Salon Series Ultralight Professional Ionic Hair Dryer, visit Karmin's website. Don't forget to check out their other products (I highly recommend the clipless curling wand. I use it all the time and am constantly asked about my hair. Read the review on the G3 Clipless Curling Wand here).