Korean BBQ Sauce
I'm always looking for a way to dress up BBQ, particularly chicken. This Korean BBQ Sauce hits the nail on the head. Not only does it taste awesome with chicken but it works really well with steak too. A little goes a long way as it packs major flavor.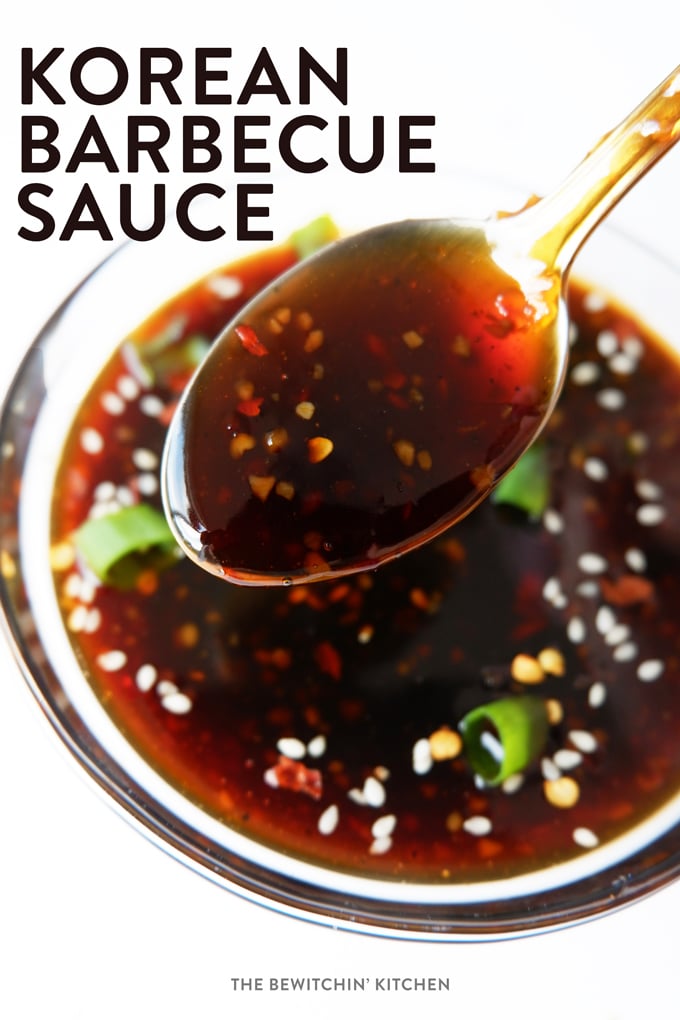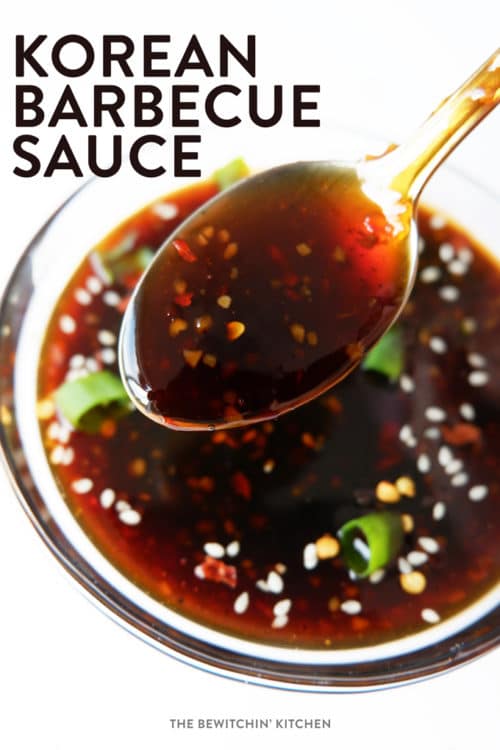 Korean BBQ Sauce
This post contains affiliate links.
I wish I had a fun story behind the making of this recipe. That's the blogger thing to do, right? Tell the story of how the recipe came to be or how it reminds you of a memory. The truth?
I was writing a post for Korean Chicken Meatballs from Chicken Farmers of Canada and was using a recipe of theirs for inspiration. One of their ingredients was a Korean BBQ Sauce, and I knew it would be tough to find it at a grocery store up here (it's not always easy to find fun and exotic ingredients here in Northern BC) so I decided to make it myself.
I had no idea what I was doing.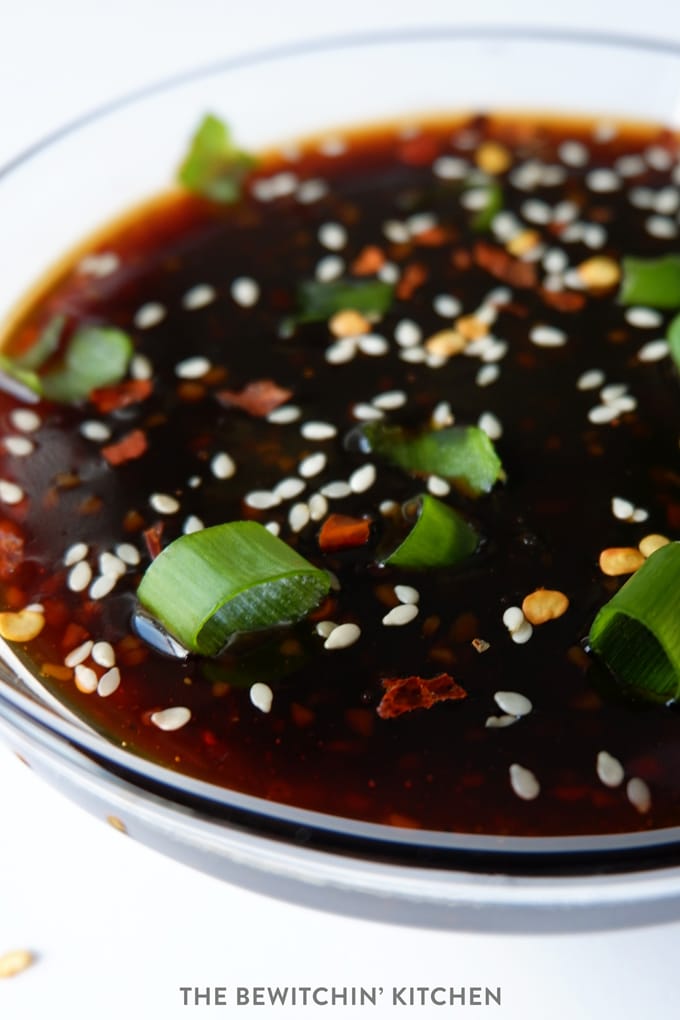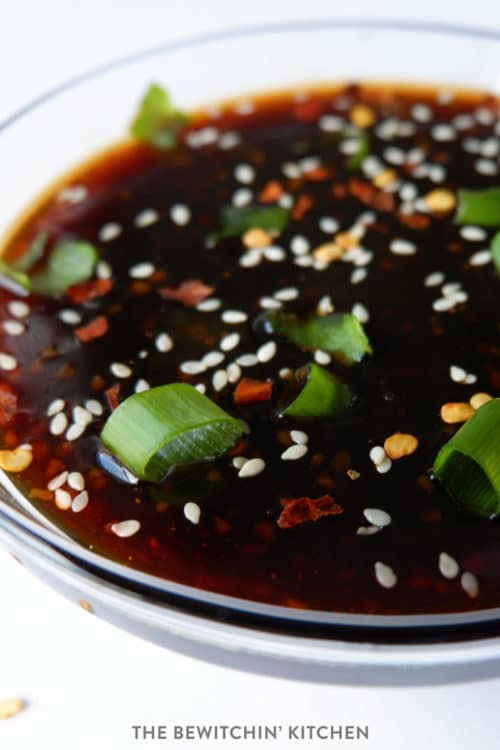 The truth of the matter is, I've never had a Korean BBQ Sauce. So I jumped on my old friend Google, found a recipe from All Recipes and changed the ingredients around to make it work for my family's taste and for the ingredients I had on hand. (I seriously JUST had enough liquid aminos and rice wine vinegar to make it work, I was shaking the bottles to get every last drop out.)
What I love about this recipe:
It's gluten free.
It packs a lot of flavor. You really only need a little bit on whatever food it is you're cooking.
It's quick and easy to whip up.
It has sesame oil, I love sesame oil.
It's versatile! It's delicious on chicken, steak, pork, and veggies!
Korean BBQ Sauce Recipe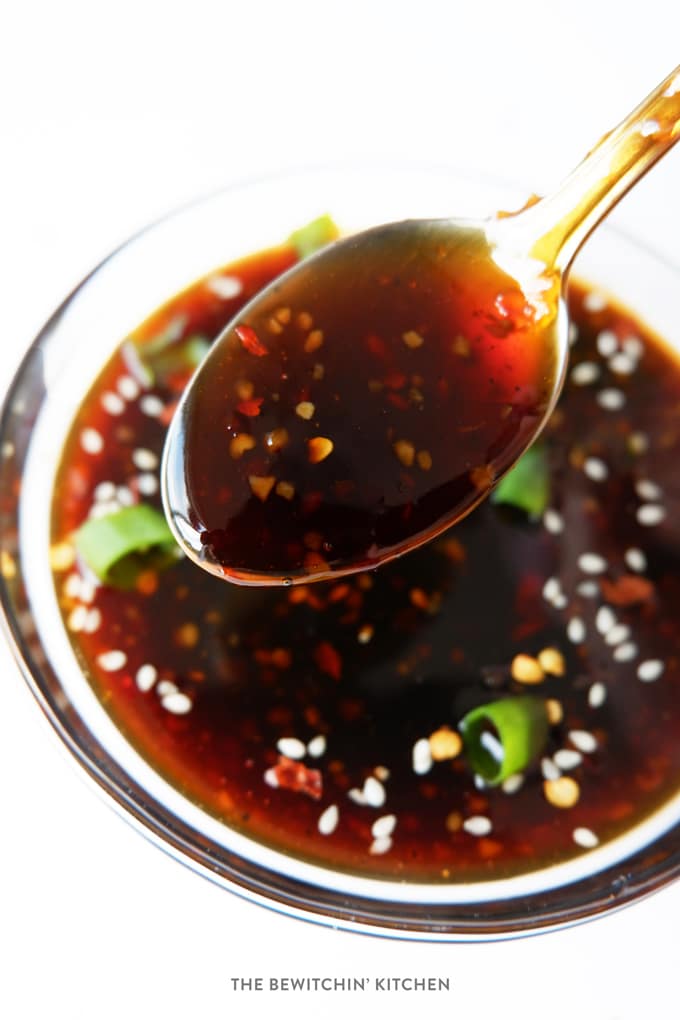 My version of Korean barbecue sauce is a little sweet, a little spicy, and tastes delicious. Remember, a little goes a long way. I found it really powerful, but I'm also sensitive to ginger. Start small and work up.
I've served this Asian inspired bbq sauce with chicken meatballs, chicken breasts, and I added a little bit to my stir fry the next day. I also feel that this would go really yummy with steak too.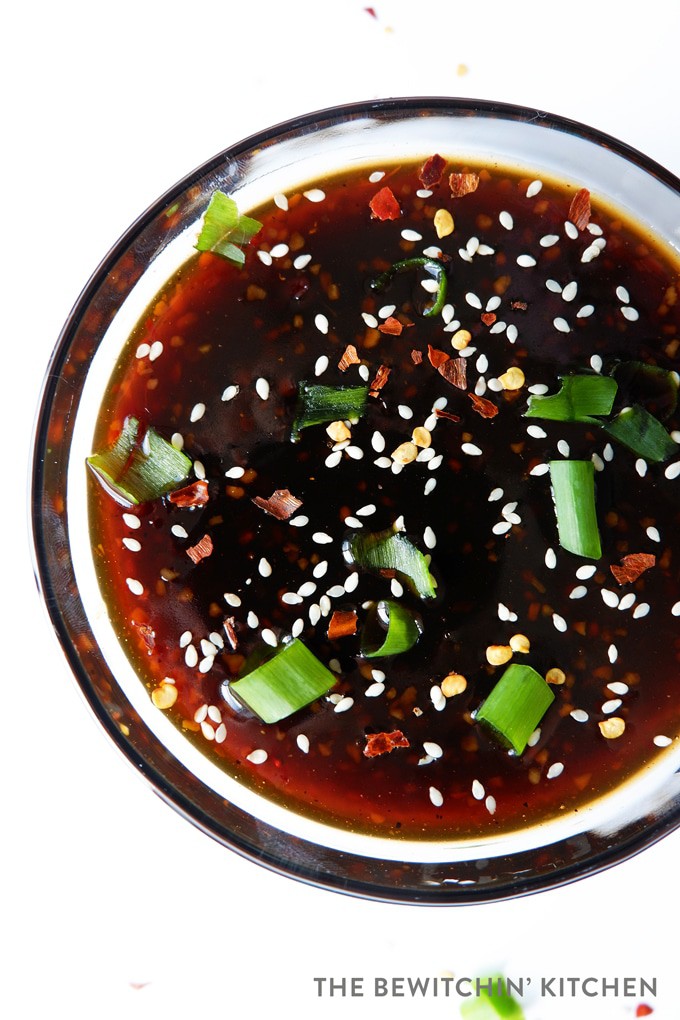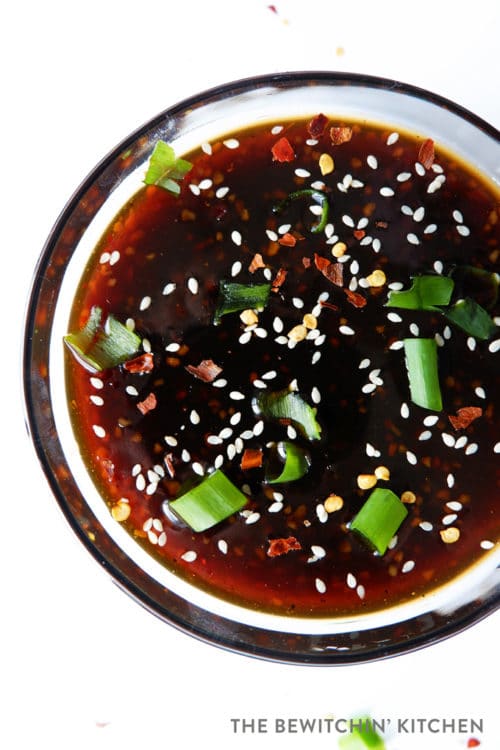 More BBQ Sauce recipes:
Paleo BBQ Sauce
Maple Whiskey BBQ Sauce
Korean BBQ Sauce
This Korean BBQ Sauce is a yummy recipe to top grilled chicken, grilled steak, or an easy sauce to throw together for meatballs! Sweet, spicy, salty, it has it all! As for servings, I served it with 8 meatballs and still had some left. So, I'm saying 8 servings.
Servings 8 servings
Calories 75kcal
Ingredients
1/2 cup liquid aminos or soy sauce
1/3 cup brown sugar + 1/4 cup This is confusing but add both. It adds up to .58 o a cup which doesn't exist 😉
1 tbsp garlic minced
1 tbsp rice wine vinegar
2 tsps Sambal Oelek
1 tsp toasted sesame oil
1/2 tsp fresh ginger grated
1/4 tsp pepper
1 tbsp water
2 tsps  cornstarch
Instructions
Bring all the ingredients (except for the water and cornstarch) to a boil over medium heat in a small sauce pan.

In a small bowl, make a cornstarch slurry by mixing the cornstarch and water together until the cornstarch dissolves.

Add the cornstarch to pot and whiskey over medium-low for 5-10 minutes and it's rich and thick.

Store in a jar for up to a week.
Nutrition
Serving: 1g | Calories: 75kcal | Carbohydrates: 16.5g | Protein: 1.3g | Fat: 0.6g | Saturated Fat: 0.1g | Sodium: 447.3mg | Fiber: 0.1g | Sugar: 14.2g
Follow On Pinterest
Follow @bewitchinkitchen On Pinterest for more delicious recipes!