Lasagna Soup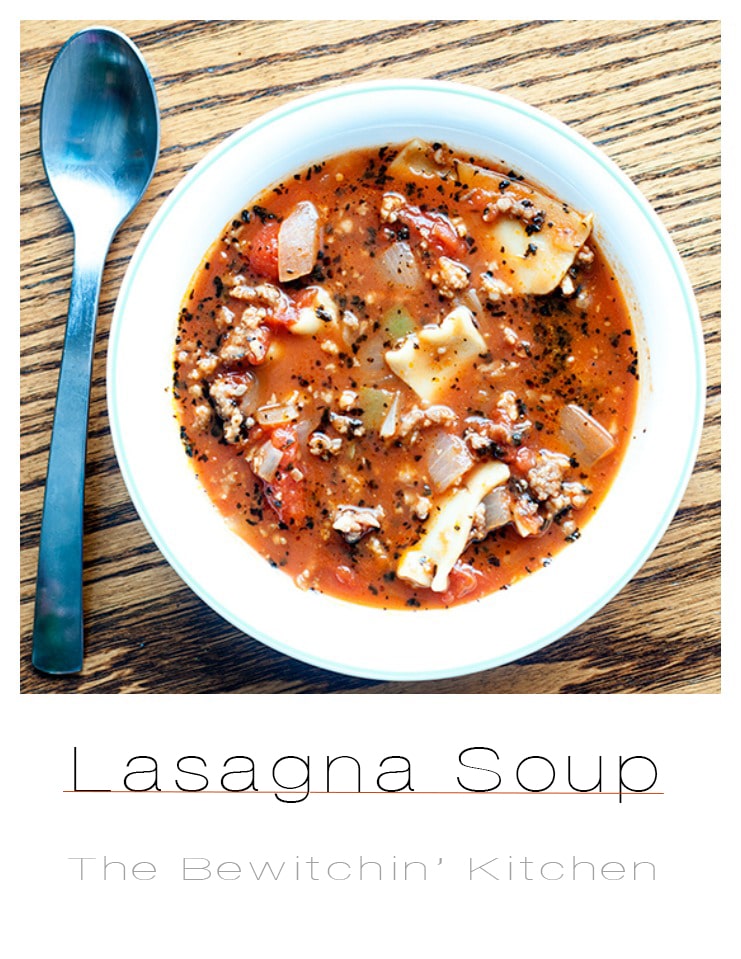 A new family favorite with just enough heat. A great meal to make ahead and freeze. Talk about comfort food. My grocery store is usually a hit and miss with hot Italian sausage, so if I cannot find it already ground, I buy the sausage links, remove the casings and weigh it out. This is a perfect meal for storing in the freezer. I made a big batch of this before I had my son, and I'm so thankful I did.
Ingredients:
1lb hot Italian sausage (casings removed)
1 onion, chopped
1 green pepper, chopped
3 cloves of garlic, minced
1 28 oz can of whole tomatoes
1 (14 oz) can of tomato sauce
1 900ml (32oz) container of low sodium chicken broth
1/4 teaspoon red pepper flakes
4 whole-wheat lasagna noodles, broken up
3-4 tablespoons dried basil
Salt & pepper
Grated parmesan cheese
Mozzarella cheese
Directions:
Heat a large pot over medium-high heat and add the Italian sausage, onion, green pepper and garlic. Oil is not needed since the sausage does leave behind a lot of grease. Scramble fry it until the Italian sausage is fully cooked (about 10-12 minutes).
Once everything is cooked and good to go add the can of whole tomatoes and (with a potato masher) crush the tomatoes. Personally, I discard the tomato skin but if you want to keep it you can. You will then add the tomato sauce, chicken broth and red pepper flakes. Bring to a boil and then reduce to a simmer for half an hour, stirring occasionally.
Add the lasagna noodles and bring to a boil. Next up is the basil and then reduce the soup to a simmer and cook for about another twenty minutes.
Service hot with grated Parmesan cheese and mozzarella.