MilkSense: World's First Breastfeeding Monitor #MilkSense

Did you know that approximately 77% of US mothers breastfeed their baby? Did you also know that by six months, the number drops to approximately 49%, and by 12 months the number is approximately 27%? I stopped at 6 weeks. It's not as though I wanted to stop, the truth is that I felt defeated by it. We all want what's best for our babies, and my goal was 6 months or longer. My son was in the NICU for the first 30 days of his life, and I became used to the technical side of things. We even had a white board that mimicked what we were used to in the NICU because that was the way we were used to things. The whiteboard we used had the following:
Time of feeds
Amount of milk given (I exclusively pumped as I couldn't track how much he was getting just by feeding)
Amount of milk my son drank.
I wasn't producing enough milk, and it was very frustrating for me. After my husband accidentally left out weeks worth of breast milk from the freezer; I was done. For me, there was so much anxiety associated with breastfeeding: was I producing enough? Was my son eating enough? I didn't like how I couldn't measure it; didn't work well with my type A personality and the way I was used to things from the NICU. I really wish they had a system like MilkSense when I was breastfeeding with my son. I would have been more comfortable with breastfeeding him since I would have been able to track it. Just a note: the MilkSense device cannot work for preemies. They must be at least 4.4 lbs I order to track the milk.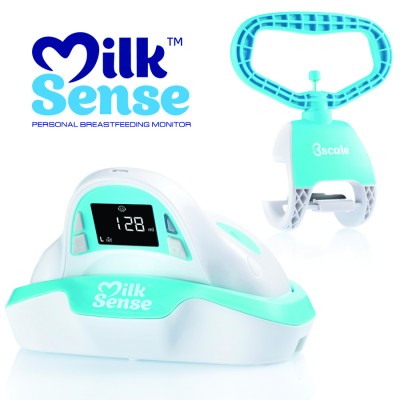 MilkSense: What Is It?
MilkSense is the world's first breastfeeding monitor. It will give your peace of mind and accuracy when it comes to feeding your little one. With MilkSense you can do the following:
measure the amount of milk in each breast
measure the amount of milk that baby consumed
track the side, date, and time of each feeding
track baby's weight gain
learn your productivity by side and time of day, and so much more.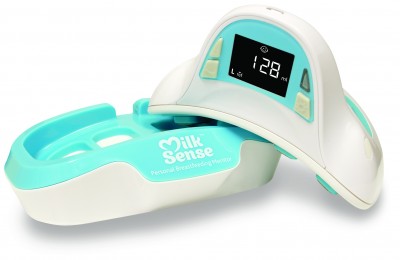 MilkSense: How Does It Work?
MilkSense helps you to determine the amount of milk your baby receives. The monitor collects data from you (the mother), allowing the device to become personalized. MilkSense tells mom how much her baby breastfeeds, giving peace of mind and reassurance. It just takes a 10 second pre and post feeding read to determine measurements. Then it uploads to the MilkSense PC Suite to record feeding patterns and gives you the information you need to ensure your child is receiving the milk they need and tracks their growth. No additional apps or logs are needed. MilkSense does it all for you. Benefits of MilkSense:
Know when your breasts are fullest to be more efficient with your time.
Eliminates the need for other breastfeeding logs, lists and apps. MilkSense can track:length of time since last feed and which side, plus the average amount of milk consumed per breast, fullness at different times of the day, baby's weight gain over time, and more.
Provides important feeding and related growth charts for you and your baby's physician.
Here's a quick video that shows you MilkSense in action: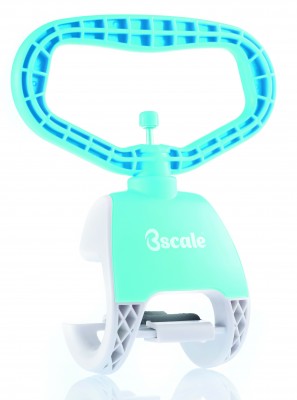 Along with the MilkSense system, there is also the Bscale. The Bscale will weigh your baby, which means not extra trips to the clinic to weigh and record your baby's growing progress. The Bscale will keep track of your baby's progress, can produce growth charts and is able to track two babies at a time. I wish I had this when my son was a baby. The last thing I wanted to do as a new mom was haul my son and his car seat to the clinic to weigh up for updates in his baby book. MilkSense is truly one of a kind and provides new moms with information that they never had before. It's PVC, BPA and Phthalates free and there is never contact with baby. It's safe for mom and will not affect your milk quality. MilkSense will be available in select US Walmart stores and Walmart.com in early January 2015! For more information on MilkSense, please visit MilkSense.com.
MilkSense Twitter Party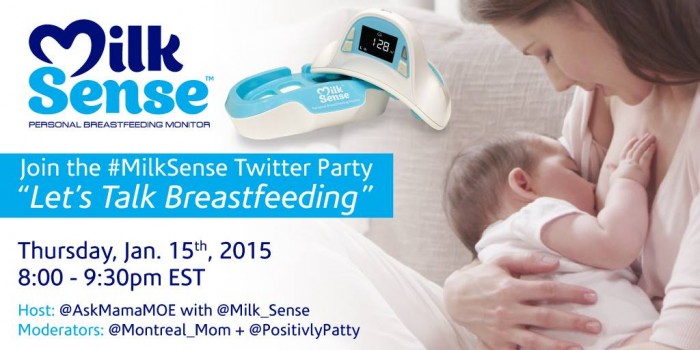 MilkSense is having a Twitter Party.
When: Thursday, January 15
When: 8-9:30 PM EST
Hashtag: #MilkSense
Hosts: @AskMamaMoe and @MilkSense
RSVP (US & CANADA):