Three Pepper Salad
This three pepper salad recipe is the perfect side dish for summer barbecues. It's super easy to put together and adds a refreshing zest to any meal.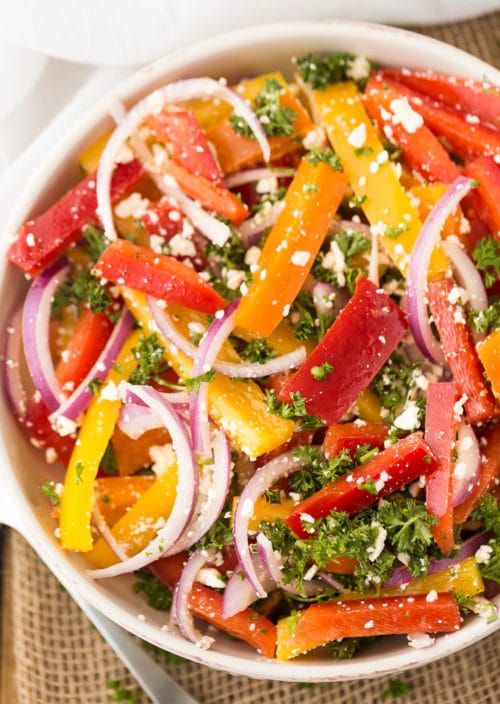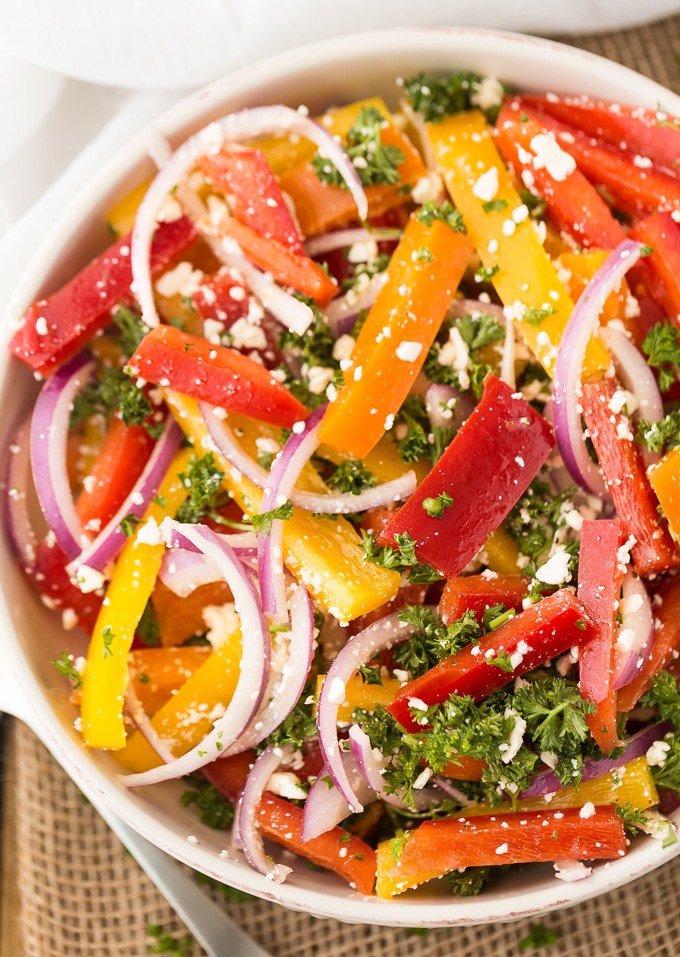 Three Pepper Salad
Summer is right around the corner, and that means it's almost BBQ season! Since our house doesn't have air conditioning, we don't use the oven often in the summer months. It's safe to say that our BBQ is well used.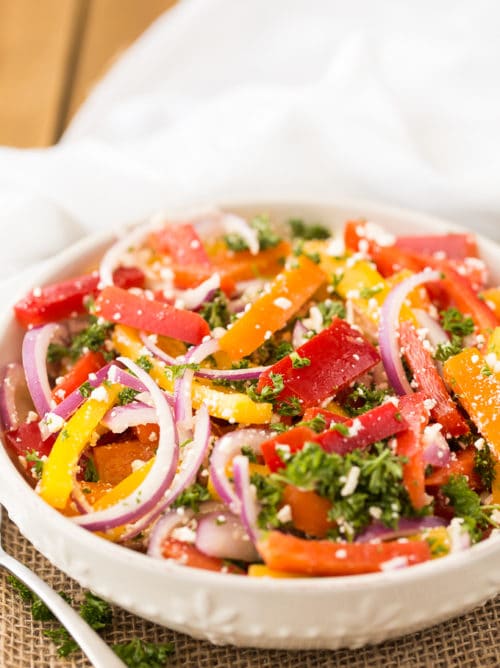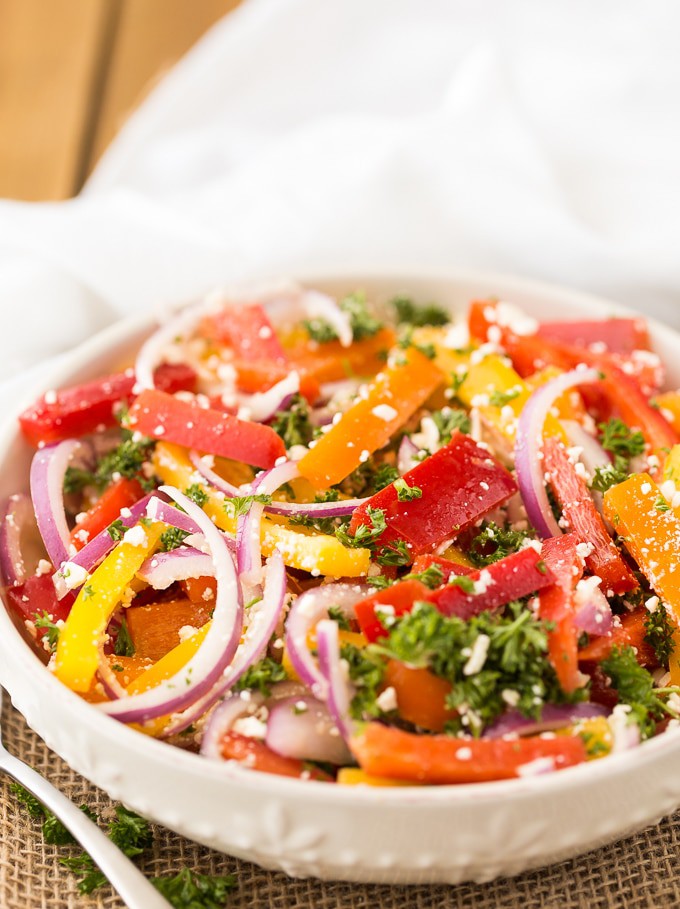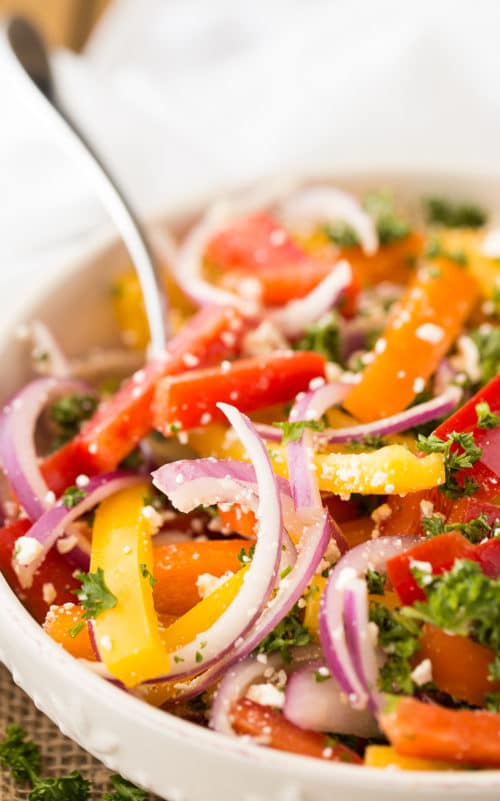 My go-to side dish is a simple spinach based salad, but that gets old really fast. I'm super picky when it comes to vegetables (I only like a handful) so we're limited. Bell peppers are, thankfully, on the like list and when I want something zesty fresh I go for this three pepper salad.
3 Pepper Salad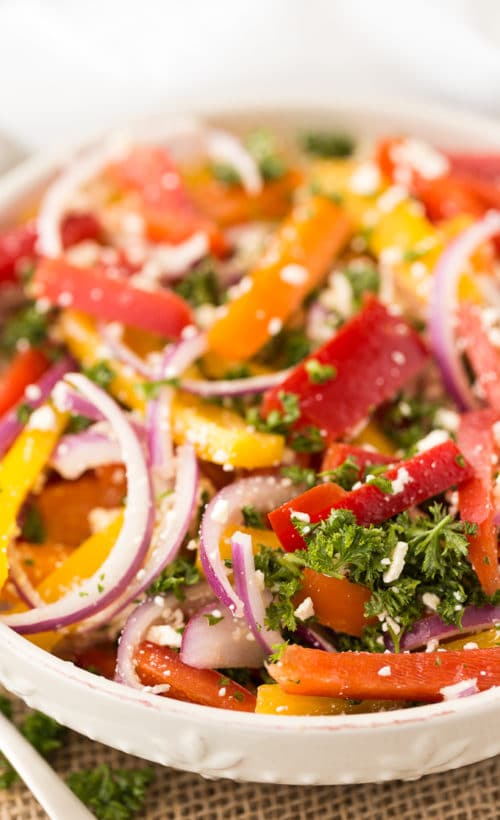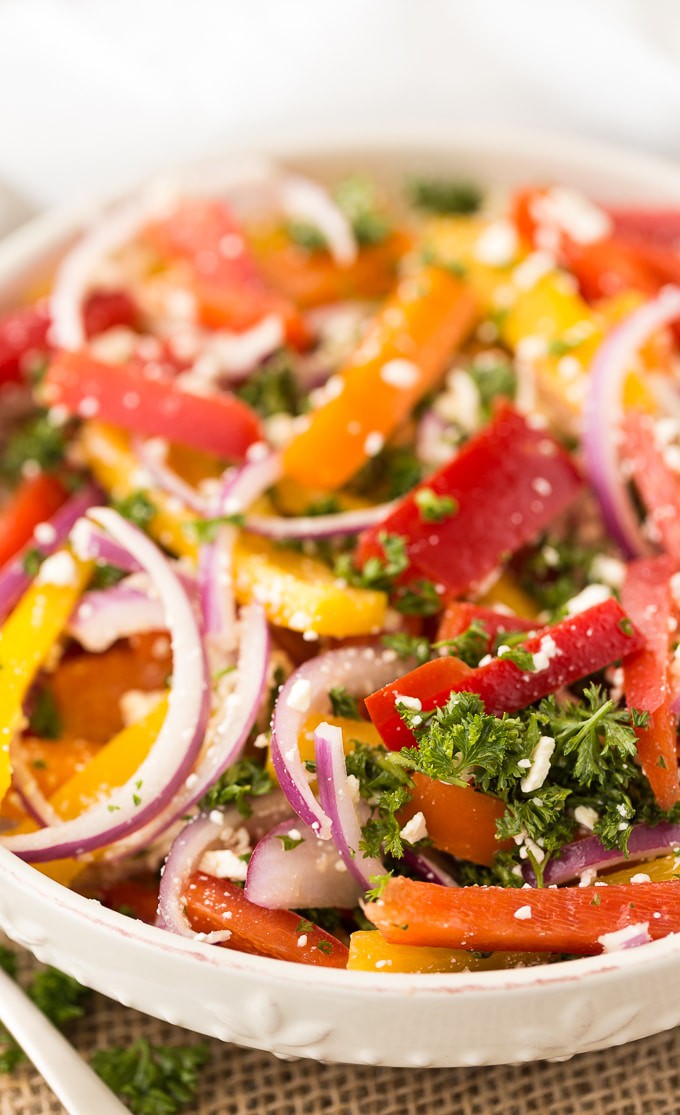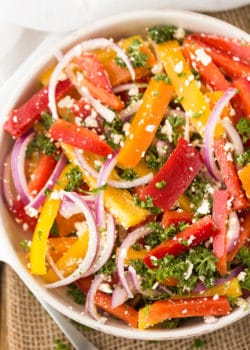 Three Pepper Salad
A no fuss BBQ side dish that's simple and easy to throw together. Three pepper salad is barbecue favorite!
Ingredients:
1 red pepper
1 yellow pepper
1 orange pepper
1/2 red onion
1/2 cup parsley
2 tablespoons rice vinegar
1 tablespoon sesame oil
1/3 cup crumbled feta cheese
Sea salt and pepper
Directions:
Core and seed the peppers and slice them. Add them to a large bowl.
Slice the onion and add them to the bowl along with parsley.
Add the vinegar, oil, salt, and pepper.
Cover and refrigerate for at least an hour, toss with feta cheese and serve.
Nutrition Information
Yield: 4 servings, Serving Size: 1
Amount Per Serving:
Calories: 113 Calories
Total Fat: 6.4g
Saturated Fat: 2.4g
Cholesterol: 11mg
Sodium: 121.9mg
Carbohydrates: 11.7g
Fiber: 1.8g
Sugar: 1.4g
Protein: 3.6g
All images and text ©
.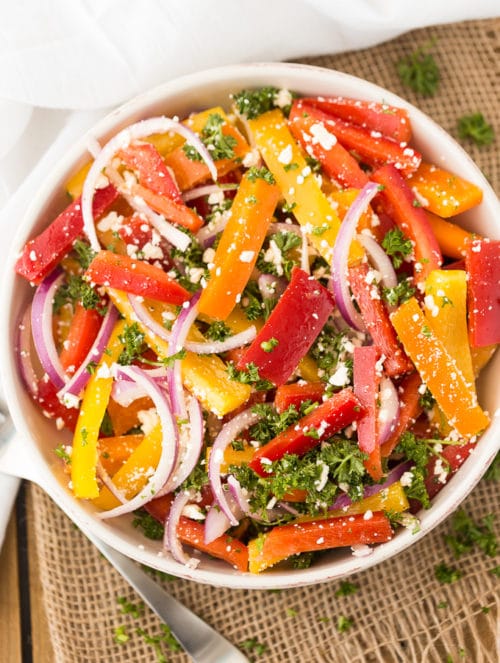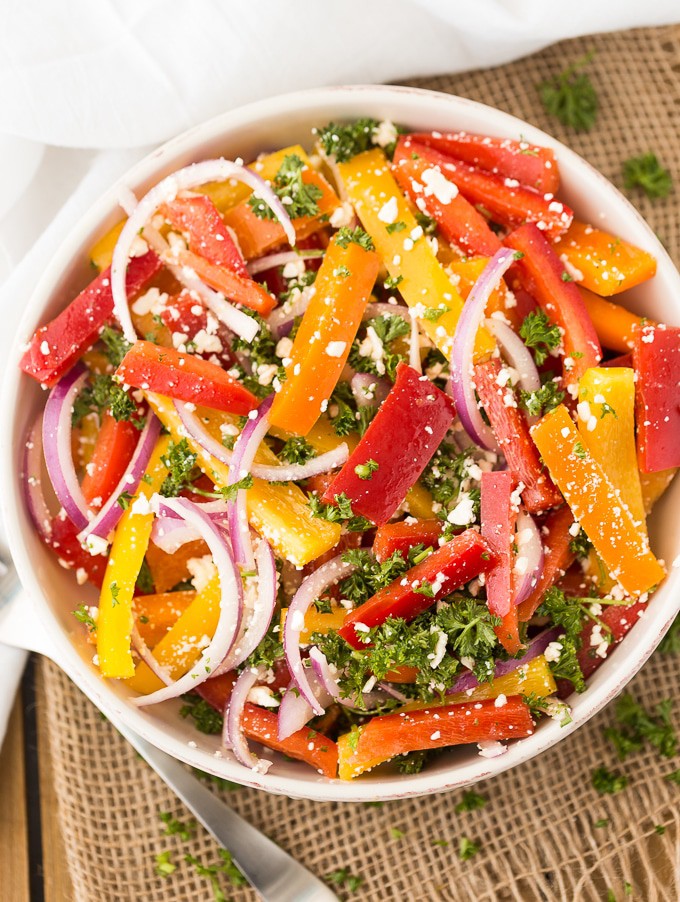 FREE Recipe Binder
Are you constantly wondering what's for dinner?
When I don't meal plan I feel behind, and we usually end up ordering take out. This recipe binder will keep you organized and make life a little bit easier.