Planning a Food Drive: Healthy Options For Low-Budget Households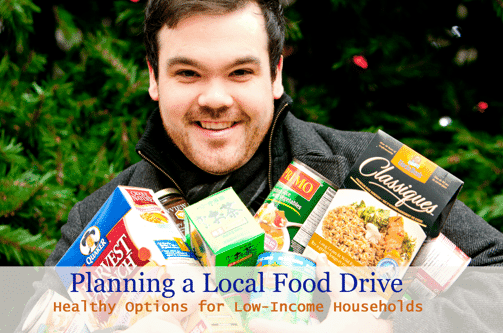 A challenge that many individuals face is the struggle to feed their families. Those that have a low annual income buy the most affordable foods available to them. Often times the most affordable foods are the same ones that contribute to health issues down the line. Opting for food that is prepared by someone else, served fast and sold for a cheap price helps save money and time, which sometimes means purchasing healthier food is not the most viable option.
Although the immediate rewards of fast food may appear to outweigh those of a healthy home cooked meal, the negative results begin to become clearer over time. Obesity, diabetes and hypertension are just a few common health conditions that can be attributed to eating an unhealthy diet.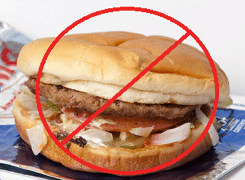 The aim of a food drive is to collect items in order to feed the homeless as well as families in need of assistance. If you are in charge of organizing this type of event, you have the freedom to choose the overall focus of the food drive.
You have thought it over and decided to place the focus of this particular food drive on healthy food options. In this case, the goal is not only to collect and serve food, but to educate people on living a healthier lifestyle that begins with simply changing their eating habits.
With the ultimate goal being to collect healthy foods, create a list of the items you would like to be donated. Consider the fact that whole grain pasta or brown rice are often sold at the same price as their less heart-healthy alternatives. The grains can be paired with lean meats such as boneless skinless chicken, turkey or seafood.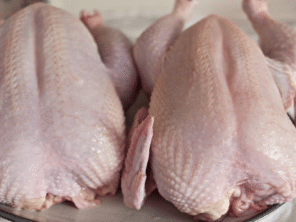 With some exceptions, fruits and vegetables are generally affordable. Fresh vegetables are a bit pricier than their canned counterparts. Canned vegetables, however, will carry many more benefits than, say, french fries would. You can even set up a food drive location to preserve fresh foods for people to deliver and pick-up, making food choices healthier for your local community.
Some of the steps you'll want to take in planning your food drive are:
Gather a team of dependable individuals that can assist you in the drive
Establish goals for the amount of food you are aiming to obtain through donations
Choose locations to place your food drive containers
Set a time frame for the event
Choose the kinds of food you will and won't allow and make this clear to donors
Decide on the destination of the food you will be collecting.
You will also need to utilize a variety of tools to help in your goal of collecting food and educating others:
Storage bins where food will be collected
Signage clearly indicating the name of your organization or the purpose of the food drive
Educational information about a well-balanced diet and suggestions of healthy fruits and vegetable that are available at low prices
Channels through which you can get the word out about the food drive [this can include flyers, posters, posts on social media sites as well as simple word of mouth.]
Some sort of incentive for people to give, such as a raffle for a prize
Keep track of the food you collect so that in the end you can measure this against your estimated goal. Gather your goods and take them to a local food bank or organization that you have chosen to donate to. You could even volunteer to help serve the very food that you collected. Taking these ideas into account, you can establish a successful food drive that allows you to place power into the hands of those in need of assistance. They will walk away from the experience well-fed and possessing valuable knowledge in regards to their health.
Guest Bio:
Beth is the mother of two children and would call herself a "supermom," but believes every mom has super capabilities. She dedicates her life to teaching her children to live healthy and happily. Her knowledge and proficiency in health and fitness comes from her experience writing for medical companies such as Liberty Medical. You can also check out other fitness, health, and family related posts at her blog, Carrots Over Cake. Follow Beth on Twitter.