SmileBrilliant Home Teeth Whitening System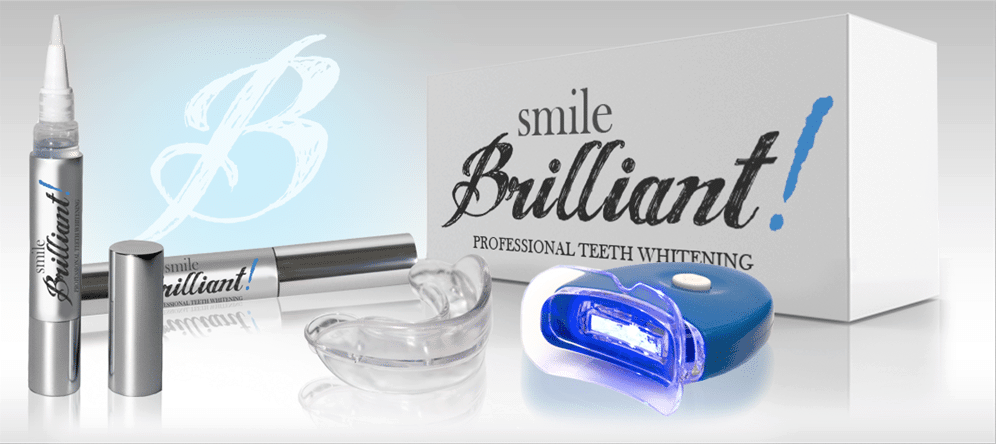 Nine more days until summer everyone! (Just in case you weren't counting down with me.) I'm going to be honest, the summer girl inside me is a shallow/obsessive one. When I think of myself in the summer I picture a fit woman with long beautiful hair, wearing fashionable summer clothes (with matching wedges), rocking a tan and sporting a brilliant smile. In reality: I usually gain weight because I cannot control myself with all the BBQ's/summer cocktails, my hair is always a frizzy mess with the humidity, my summer wardrobe consists of AE shorts and a pair of Nike sandals, tan? I burn and I usually have coffee stains on my teeth. This summer is the summer for change! I'm heading into the summer at a 10 pound weight loss from last year, I have a hefty stock of self tanner and I have been using the SmileBrilliant Home Teeth Whitening System.
With all of the home teeth whitening systems I have tried over the years, I consider myself to be an expert. Some work, most don't. The whole process can be a frustrating ordeal. Two months before trying SmileBrilliant I ordered a replica (also known as a fake) system from Groupon. Apparently it was worth over $200 and I got it for $25 – what a waste of time and money. It didn't work one bit. So I was pretty skeptical going into SmileBrilliant.
SmileBrilliant is different from the rest because they are a national dental lab, because of that you receive professional dental results but without ever visiting a dentist. With SmileBrilliant you will receive dental trays (that you can mold to a perfect fit) with a professional grade bleaching gel. In fact, professionals were using this product – until SmileBrilliant cut out the middle man.
After you order your system and receive your trays you mold them to your teeth (you use an impression paste) you simply send it back to SmileBrilliant and they will make your custom trays for you and ship it back. I never received the paste for a review. Instead, I received plastic trays. They were easy enough to work with. Here are the steps I took:
Paint the professional strength bleach on my teeth
Place the trays over my teeth
Insert the LED light
Wait 45 minutes (you can leave the bleach on up to 2 hours but it's not recommended to leave the light on for more then 45 minutes).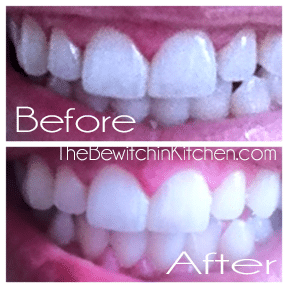 I'm pretty impressed with my results. This was after only one use. I think it would be a good idea to use this system three times a week and once you receive the shade you like, once a week for maintenance. Overall, my experience was a positive one. I didn't experience any discomfort with the bleach along my gum line, this is a common occurrence with whitening system, and oddly enough I didn't find the LED light as uncomfortable as I thought I would. My only annoyance was that the light would randomly turn out during the day, I finally had to take the battery out.
I would recommend it for anyone who is looking to brighten up their smile.
Have you ever used a teeth whitening system? What was your experience like?

One of my readers will win their own whitening kit! Enter on the Rafflecopter form below: