Stuck On You Review- Personalize It!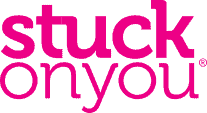 When was the last time you went to a gift shop and saw the name "Randa" on a keychain, hat or water bottle? The answer is never. I have never seen my name anywhere, so I get really excited when I have the opportunity to get Carter some personalized products.
Bring a late 80's baby, there wasn't this thing called "online shopping", where you can visit cool sites like Stuck On You and custom make everyday products for yourself and your children.
Stuck On You offers fun labels, cool gifts and and personalized items on basically anything you can think of.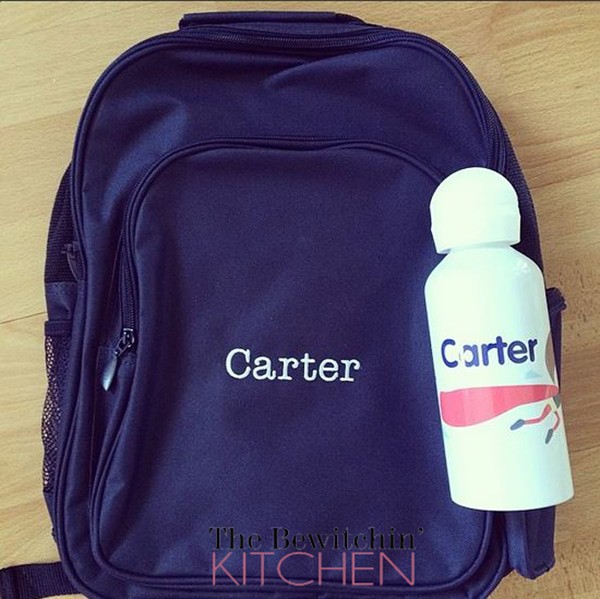 As I stated before, I love getting Carter personalized things but a lot of the stuff out there is kind of…tacky. Not Stuck On You's products, so far everything I have been sent has been really cute and a great quality.
Since moving back to Northern British Columbia (and being just three hours away from my hometown) my son has been having more overnight stays at Grandma & Grandpa's house. Packing a suitcase can be a pain sometimes, so I was really excited to receive the Embroidered Kid's Backpack.
My favorite feature of this backpack are all the pockets and extra storage. There's room to fit his sippy cups on the side, clothes for the weekend, diaper, wipes, extra shows, a hoodie and it even has room for Elmo. It seems to be well made, and it's tough! The fact that Carter's name is stitched on is a huge bonus that warms my heart.
I also received a personalized Drink Bottle in the superhero design. These bottles are BPA free and spill proof – both very important features when you're a parent to a toddler.
I really like the flip top cap and the fact that the spout isn't one of those "push down to close" spouts (I don't know the technical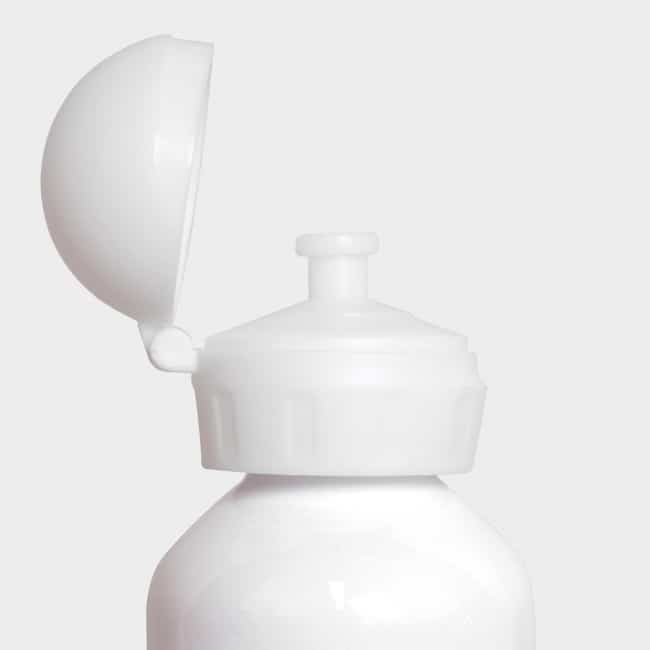 term). Let's face it, those usually spill and the cap keeps things spill free. Great for road trips!
The only downfall is that it's not recommended to use in the dishwasher. Here's the thing though, I do listen to those warnings – ever. I feel that if things are not meant to go in the dishwasher then they're not meant to be in my possession. So I tossed in the dishwasher anyway, I didn't have any problem but there is a warning for a reason so you can either chance wrecking it (like me) or just simply follow instructions.
For more information on Stuck On You and their products visit the Stuck On You Website.