Choco-Mochanut Protein Mug Cake
This protein mug cake is made with PB2 (a favorite peanut butter alternative of mine) be sure to check out more of my peanut butter recipes.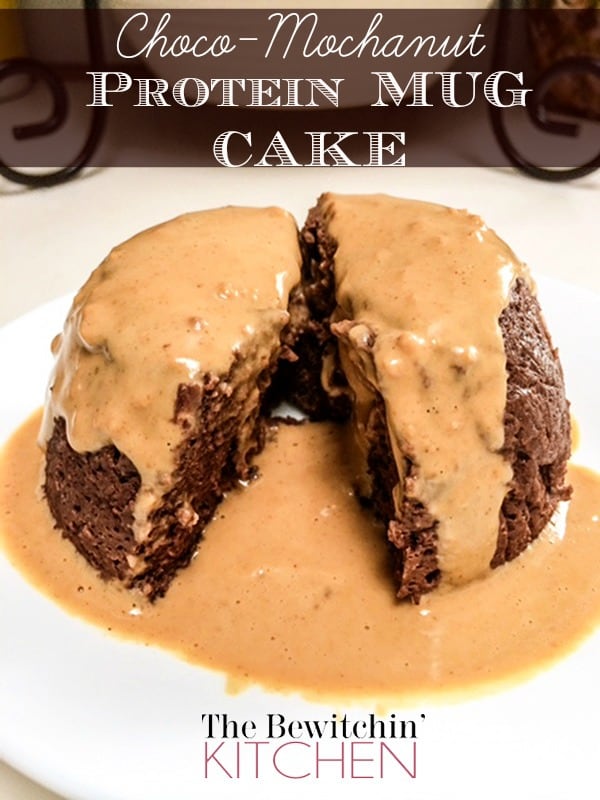 I have been seeing a lot of mug cake recipes floating around Pinterest, Instagram and Facebook. The idea is great, a single serve "mug of cake", however a lot of the recipes are higher in calories then a regular slice of cake! I'm really into protein mug cakes, they keep you full and don't have the added calories that flour based ones have.
Some notes on this version of mug cake:
The type of protein powder I used was Dymatize Elite. I have used cafe mocha, cookies n' cream and both taste great.
PB2 is powdered peanut butter (or peanut flour). I have it in both regular and chocolate.
The same goes for "Just Great Stuff". It's powdered peanut butter, the difference between it and PB2 is it's organic and I've read that Pb2 has some added sugar. I still use both.
You can sub 4 egg whites for one egg, but you're only saving ten calories so you may as well use the whole egg and get all of the benefits.
Don't expect cake texture, remember there is NO FLOUR in this recipe. It's more sponge-like.
Cooking anything in the microwave kills most of the nutrition but when I'm in a bind and it's go out and buy a McCain Chocolate Cake and eat the whole thing or make a protein mug cake, I go for mug cake.
Choco-Mochanut Protein Mug Cake
Adapted from the recipe from Freeing Imperfections.
Cake:
1/8 c. cocoa powder
1/8 c chocolate PB2
1/4 cup unsweetened vanilla almond milk
1 egg
3 packages stevia
1/2 scoop cafe mocha protein powder

Drizzle:

1 tbsp "Just Great Stuff" or PB2
Almond milk (enough to make pourable).

In a bowl combine all ingredients (except drizzle). Spray a mug with non stick spray, pour in batter and microwave 30 seconds at a time until cooked (mine took 1 1/2 minutes).
Combine drizzle ingredients and pour.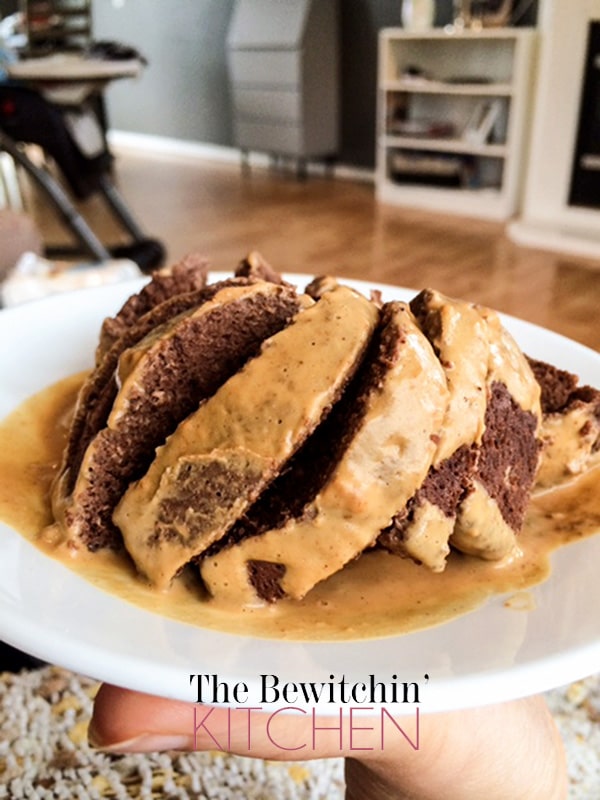 What's your favorite mug cake recipe? Have you ever tried adding protein powder in it?