UNG DRILL Frame Ikea Hack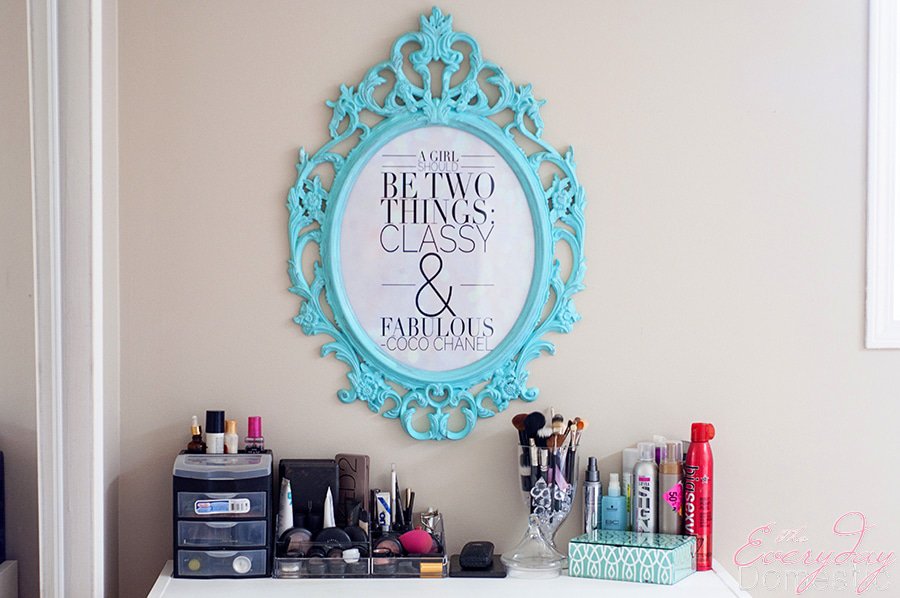 You know when you complete a project and it's so awesome and amazing that you can't stop staring at it? This is that project! I'm so proud of my UNG DRILL Frame IKEA Hack and so excited to share it with you.
I used to live close to the IKEA in Edmonton, then I moved – but I was still close. I often would go and wonder the store and walk out with nothing. Now, I live roughly 14 hours away from both the one in Edmonton or Coquitlam and NOW I always have an "IKEA list" on the go. I just love that store, especially now when I don't have access to one.
I was visiting IKEA in March and a found the UNG DRILL frame, I knew I had to have it. I had no idea what I was going to do with it, or where it was going to go – but I had to have it (especially when I found out it was only $19.99).
I apologize for the lost images! I imported my old blog to The Bewitchin' Kitchen and they were lost in the process.
I brought it home, hung it up and was less than thrilled with the color. It was a weird off-white that didn't compliment any one of my rooms. That's when I knew I was going to paint it with the Tropical Cocktail chalk-based paint from Country Chic Paint.
I decided to take my paint one step further and attempt a antiqued look. I figured the ornate style of the frame would really help pull this off.
The supplies I used for this project were:
Country Chic Paint's Chocolate Tart
Country Chic Paint's Tropical Cocktail
Country Chic Paint's Natural Beeswax
Two cheap dollar store foam brushes
Lint free cloth
The first step was taking the color Chocolate Tart and painting it on the UNG DRILL frame. There was no science to placing the color, I just painted over it and where it ended up – it stayed. It didn't always look the best, but I knew I was going to be painting over it so I didn't stress.

I let it dry for four hours, and then I opened Tropical Cocktail – my new favorite paint color. It's incredible.
Like I said, incredible!
I let the first coat dry, 24 hours, and then I went over it (lightly) again, just to get some spots I missed. After I was satisfied with the look, I let it dry another day and waxed it.


Look at that amazing detail – I am so proud of this project.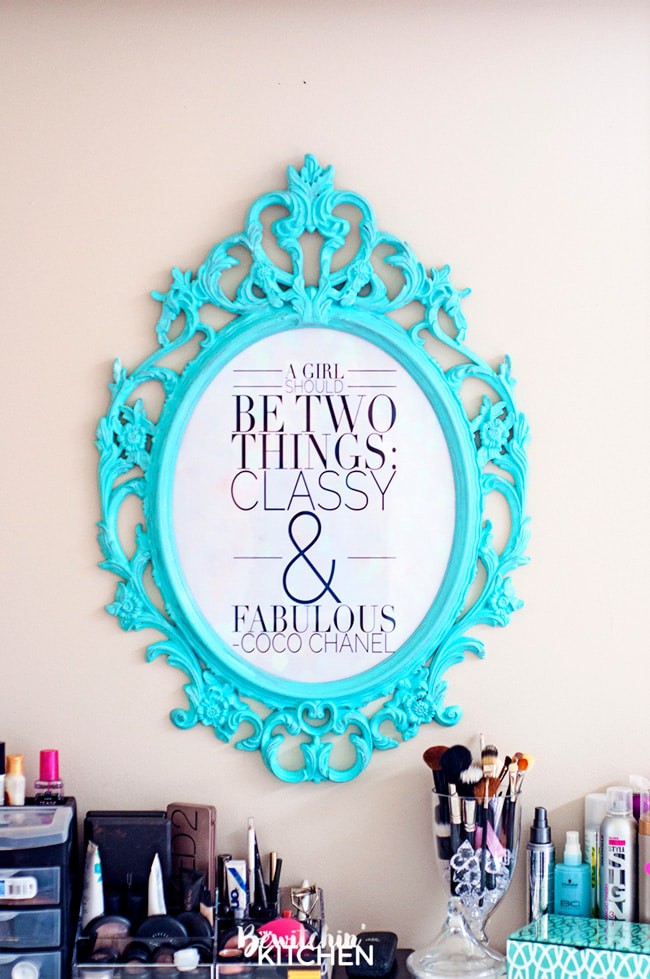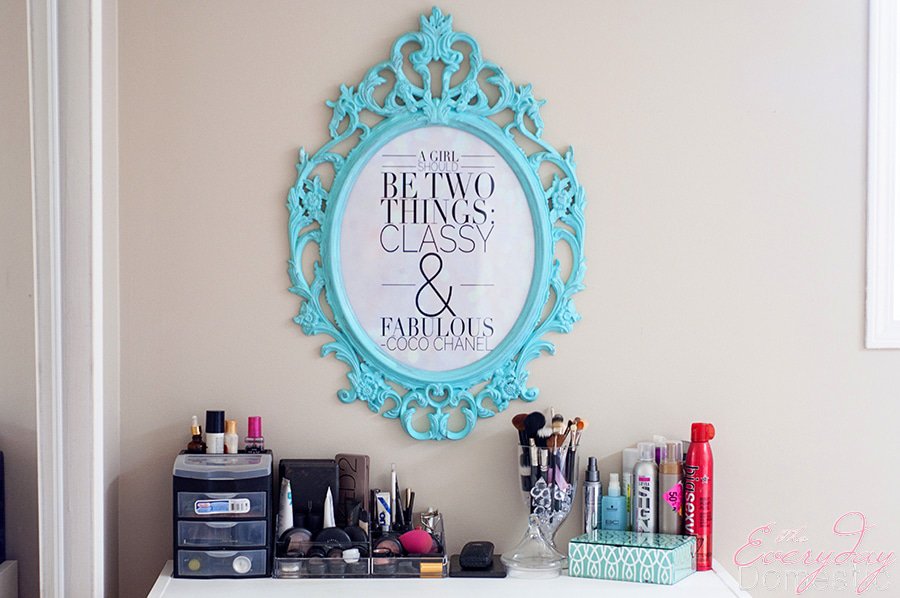 For more information on Country Chic Paint, or to see all the colors they offer visit the Country Chic Paint website.
PS – If you're curious on how I created the print out found in the frame, check out How To Make a Designer Print Using Your Phone.
Looking for more great ideas? Click here to follow me on Pinterest!
Visit Randa | The Bewitchin' Kitchen's profile on Pinterest.