TFal ActiFry 2in1 Review & #Recipe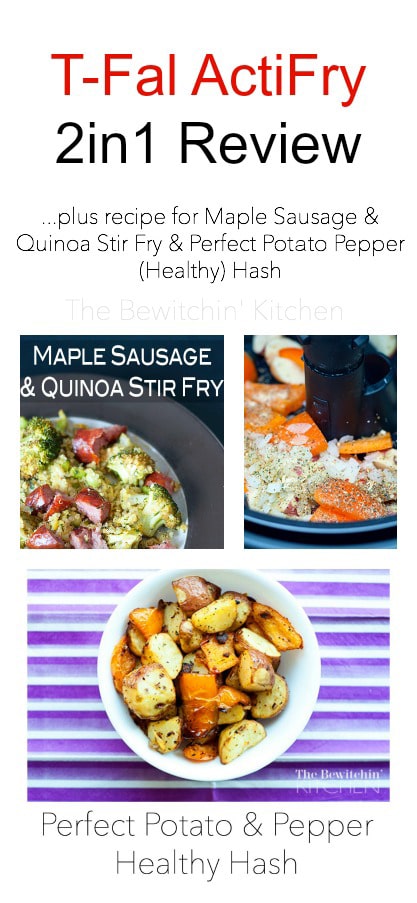 I've never wanted a deep fryer, it's one small appliance that I know my kitchen and my body could do without. However, I will admit that from time to time I crave crispy fries with my Sweet n' Spicy Turkey Burger or perfect hash browns with my poached eggs on the weekend; I just don't want the grease and pain in my chest after. That's where the T-fal Actifry comes in.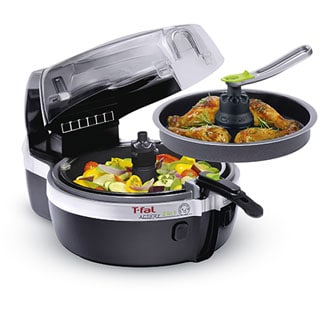 I've heard a lot about the T-Fal ActiFry over the past couple of years. Everyone I know who has one, loves it.
What is the T-Fal ActiFry 2in1?
The T-Fal ActiFry makes cooking your crispy favorites (think chicken, fries, potatoes, veggies) healthier by only using one spoonful of oil. The T-Fal ActiFry 2in1 takes that one step further by allowing you to cook two things at once.


I can see why the ActiFry 2in1 is such a hit. Not only are you knocking out two birds with one stone, but you are in control of your health with this appliance.
What I love about the T-Fal ActiFry 2in1:
You can cook two things at once (this means it's a one pot machine, less dishes).
Speaking of dishes, the cooking pan and plate are dishwasher safe and comes clean so easily with a wet rag (even if you're like me and burn a few onions).
Control: I love how I am in control on the oil that is used. (No unhealthy vegetable oils here! I've been using coconut oil and olive oil – although olive oil loses its benefits when heated).
Toss and forget it: I simply toss my ingredients in (with no pre-mixing) and my meals come out perfect every time.
Did I mention that it's easy to clean? 😉
T-Fal ActiFry Recipes:
The ActiFry comes with a recipe book with loads of ideas. My favorite suggested recipe is dusting some applies with cinnamon and tossing in the ActiFry. Healthy (and gluten free) treat in minutes,  and it tastes like apple pie.
The first recipe I tried out was a simple potato side dish, which turned into the perfect recipe for potato hash. I also found out that the ActiFry makes perfect roasted peppers.
Perfect Potato & Pepper Hash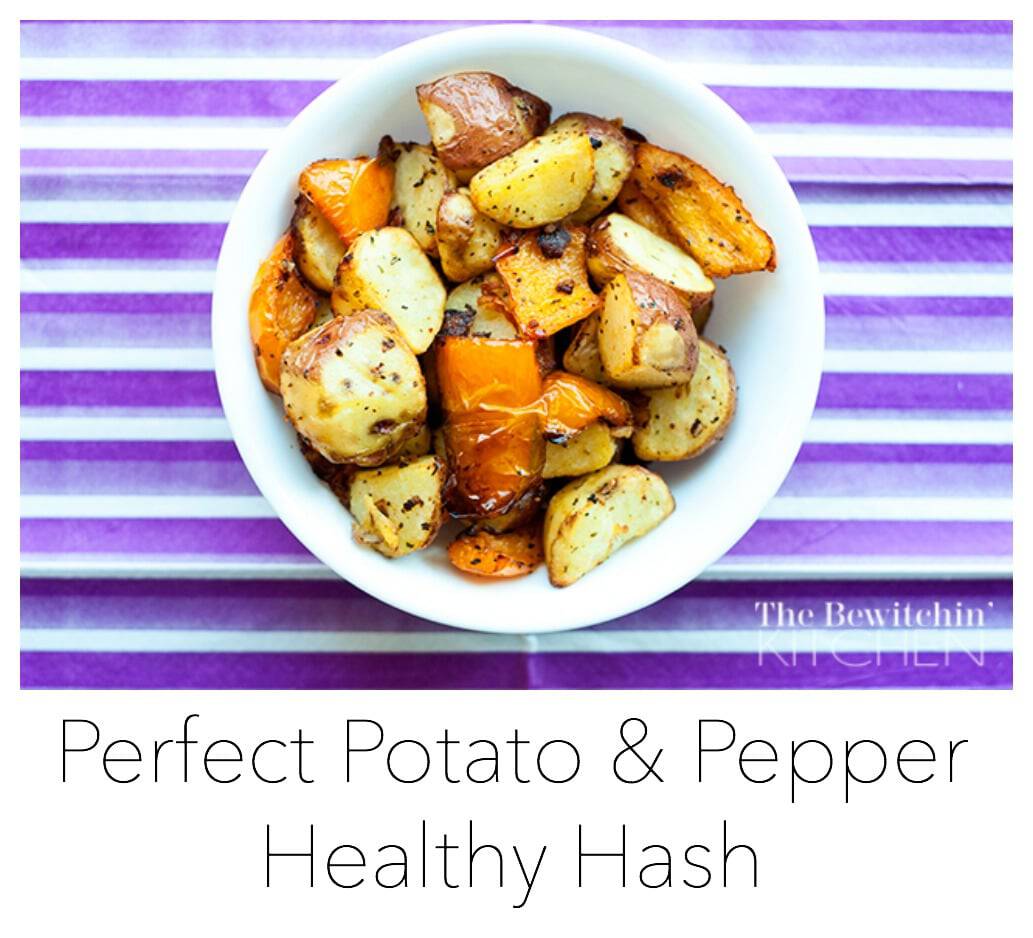 Ingredients
6-8 Red potatoes, quartered (peeled or not is your choice, I did some and left some)
1 bell pepper
1/4 cup diced onion
1 tsp garlic powder
1 tbsp italian spice seasoning
Tfal spoon of olive oil
Directions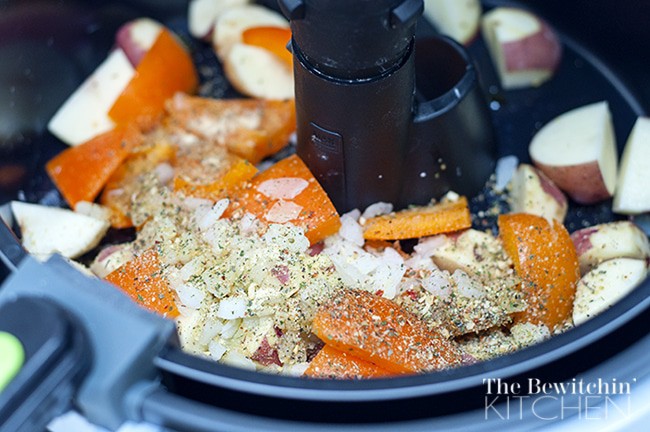 Toss in the bottom of the ActiFry (you will not need to use the top pan unless you are cooking meat, if that's the case place the potatoes on the top) and set the timer for 30 minutes.
That's it. That's all you need to do to have amazing potatoes as a side dish or breakfast. Usually I have to roast mine the oven for 55 minutes and even then they don't come out near as crispy as these.
I also experimented with making a whole meal in the TFal ActiFry 2in1 (I have included the printable):
Maple Sausage Quinoa Stir Fry
A great leftover buster when you have cooked quinoa sitting in your fridge. The wonderful thing about this recipe is you can switch out the vegetables to whatever you have sitting in your fridge.
Servings 2 servings
Calories 390kcal
Ingredients
2 Maple Pepper Sausages I bought mine from M&M Meat Shops, but if you can't find anything similar - use your favorite
1 cup cooked quinoa
1-2 cups broccoli
1/4 cup diced onion
2 cloves garlic
1/2 cup shelled edamame
2 tsps italian seasoning
1 Tfal spoon of coconut oil
Instructions
Add oil to the bottom pan.

Put in the quinoa and vegetables.

Cut the sausages length wise and place on the top pan. Close the lid and select the 2in1 option and set for 15 minutes.

If you notice the vegetables are browning to fast, add in a splash of chicken broth.

Check the sausages, they should be done (mine were pre-cooked), if not give it a little more time. Combine and serve.
Nutrition
Serving: 1g | Calories: 390kcal | Carbohydrates: 32g | Protein: 18g | Fat: 21g | Saturated Fat: 6g | Cholesterol: 46mg | Sodium: 585mg | Potassium: 650mg | Fiber: 6g | Sugar: 3g | Vitamin A: 315IU | Vitamin C: 45.4mg | Calcium: 99mg | Iron: 4mg
Follow On Pinterest
Follow @bewitchinkitchen On Pinterest for more delicious recipes!
TFal ActiFry 2in1 is available at the following stores: Hudson's Bay, Home Outfitters, London Drugs, Bed Bath and Beyond, Sears. Or you can always find it at Amazon.ca or Amazon.com.
Do you have a TFal ActiFry? What's your favorite meal to make?