A 20-Something's List To Accomplish Before 30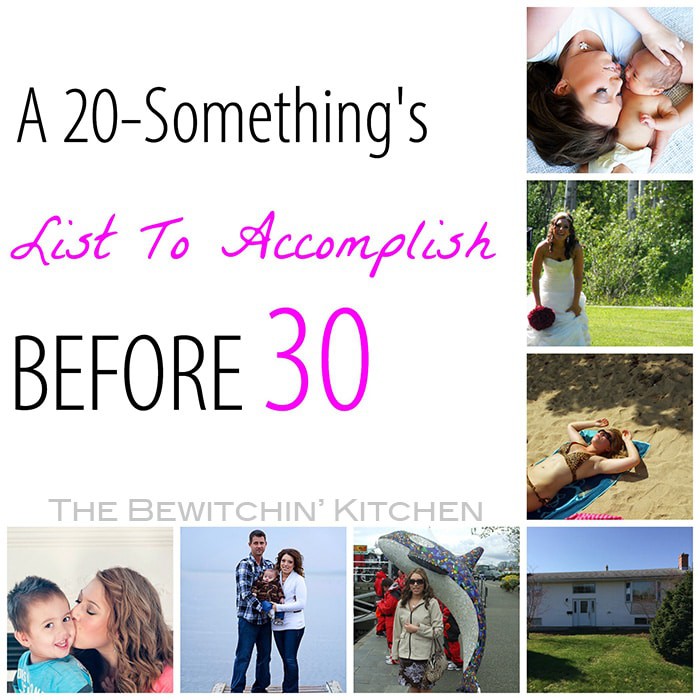 Today I say goodbye to my early – mid twenties and I'm feeling a little bittersweet. I'm usually pretty excited about birthdays, but this time around there was a little bit of dread.
Not to be a negative Nancy, especially on this joyous day where you (the world) got blessed with my presence 26 years ago. Birthday's tend to bring out reflection. I never got to have a time "to be young and wild" (not that I'm complaining, because I never wanted that). My husband and I never wasted too much money at the "clubs" when we lived in the city (we were too … "domesticated" for that), we never took trips, and we never took advantage of our child-free "freedom".
What we were doing was building a life:
We bought a house when I was 19, we never took trips because we had bills and our "vacation time" was us driving 14 hours back to our hometown to visit family and friends. The fact that I was "domesticated" so young, has lead me to believe that is why I have had so much success. I'm 26 and I have owned two homes (or owed the bank for two homes), a new truck, and have always been responsible. I have a beautiful and wild toddler, who has a great life and has given my husband and I the best two years of our lives. I have had a few blips but, that's life. Everyone does. It took a little longer then most people but I finally know what I want to do: become a Holistic Nutritionist and help people live a healthy, happy and whole life. It got me thinking, what do I want to accomplish before I'm 30?

What I learned in my early to mid twenties:
Just because you have a limit on your credit card, doesn't mean you have to reach it: it's not a goal target (this was actually when I was 18).
A Ford Mustang is NOT an appropriate vehicle to have in the winter, especially Alberta winters.
Always make sure your vehicle is in reverse before backing up (RIP garage door).
Friends come and go, and the true ones always have a way of sticking around.
People change, sometimes for the worst.
Not everyone will be at the same point in their life as you, accept it and move on.
An annual girls trip is crucial to stay sane.
Staying in on a Saturday night with popcorn and a movie is a lot more fun then a night out at the bar (and cheaper too).
When making a purchase of something that isn't a necessity, give it 24 hours.
It's best to pay cash then use credit.
Health is important and not something that should be put on the back burner.
What To Accomplish Before 30
Finish my school and become a Registered Holistic Nurtionist (a year and a half left).
If I am happy with where my career has taken me, on my 30th birthday look at Homeopathy.
Move down to Southern BC (preferably Okanagan, I need to be warm…and be close to some amazing local wines).
Expand The Bewitchin' Kitchen to a service to help others lead a healthier, happier lifestyle.
Have our "forever home" – this is my most important goal (my "push goal"). I no longer want to live in houses where I'm worried about resale value, I want a home that I can decorate how I want and give my child(ren) themed bedrooms and a fun toy room.
Live life with more positivity and enthusiasm.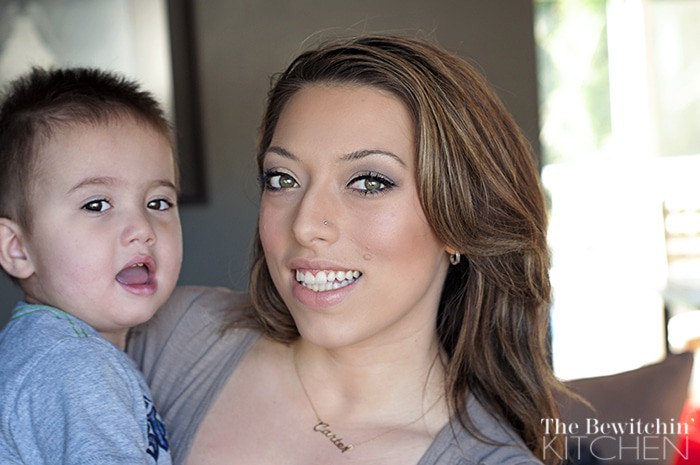 I also don't want to forget to mention that I have built (what I consider to be) a successful blog. It's not super popular, but people read it (which still surprises me every day). In fact, I get over 90,000 individuals a month who come just to hear what I think, or to try a recipe. It blows my mind each and everyday so thank you 🙂
Not too shabby for 26.
Looking for more great ideas? Click here to follow me on Pinterest!
Visit Randa | The Bewitchin' Kitchen's profile on Pinterest.