20 Mouthwatering Ground Turkey Recipes
I was surfing the web a few weeks ago looking for some ground turkey recipes since I was in a bit of turkey recipe rut. That's when I realized that a complied list of ground turkey recipes would be a great resource to have.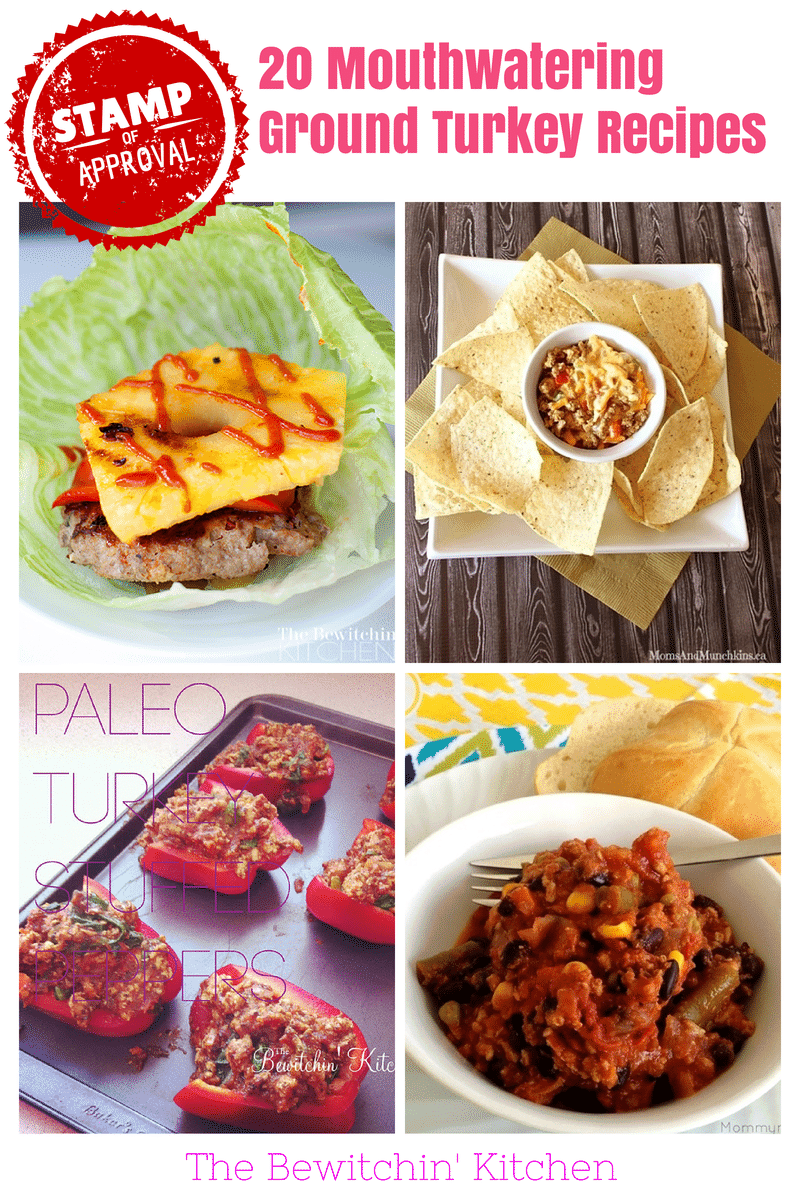 I asked some of my blogger friends for some help and came up with these super tasty ground turkey recipe ideas.

Ground Turkey Recipes from The Bewitchin' Kitchen
Ground turkey is something I cook with often, it's really versatile and a great source of lean protein. Here are some of my favorite recipes that I have posted on the blog:
Sweet n' Spicy Turkey Burgers with Pineapple Sriracha Sauce
Bret Johnson's Famous Turkey Chili
Turkey Stuffed Zucchini Boats – Italian Style
Texas Turkey Spaghetti Squash Bake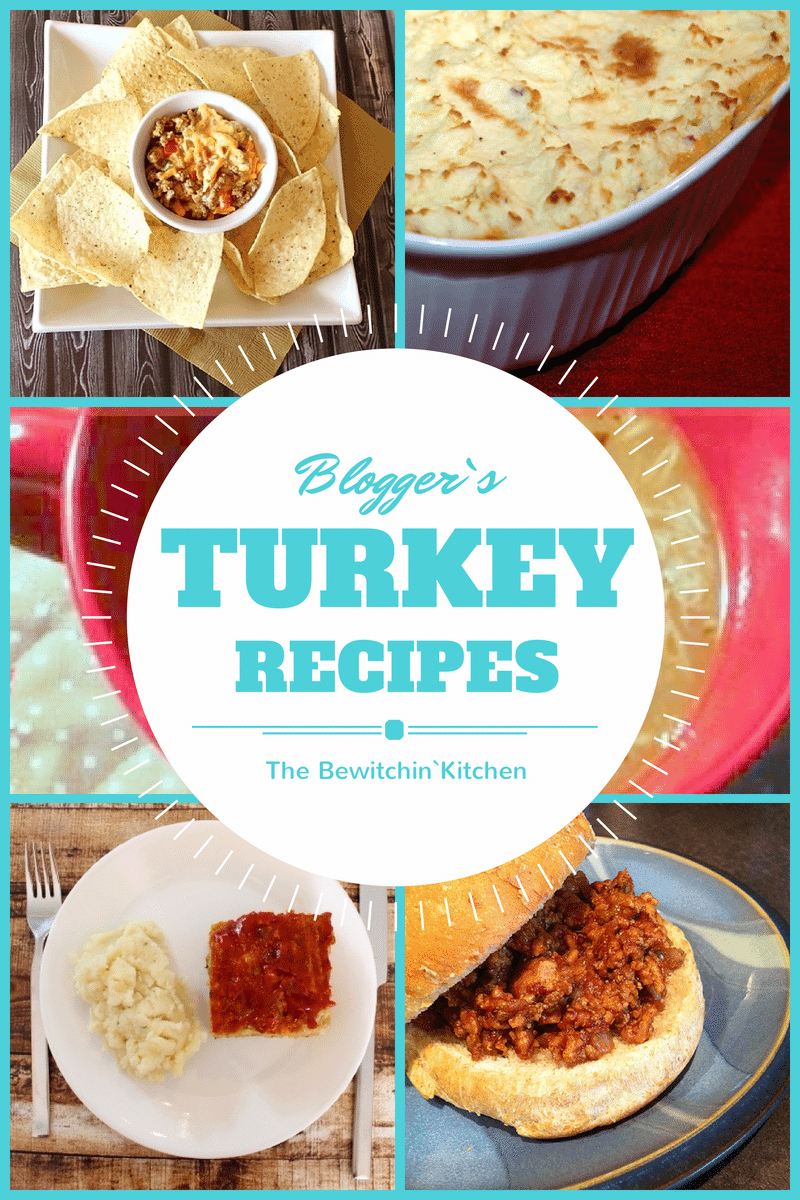 Ground Turkey Recipe Ideas from Bloggers
I needed some help expanding my list of mouthwatering ground turkey recipes, so I turned to some of my fellow Canadian bloggers. Here are some that I know you will all love. Cheryl's Turkey Taco Dip and Elizabeth's Turkey and Sweet Potato Won Ton Cups (see below) sound so unique and very tempting. There is some amazing talent on this list.
Turkey and Apple Burgers with Fresh Pico De Gallo
Turkey and Sweet Potato Won Ton Cups
Healthy Homemade Turkey Burgers
I hope this list of ground turkey recipes have helped get you out of your ground turkey rut like it has with me. Or at least given you a few more ideas to try with this tasty protein source.
What`s your favorite ground turkey recipe?