Paleo Thai Chicken Lettuce Wraps
These Paleo Thai Chicken Lettuce Wraps go over well in our house. I make them once every few months (more often in the summer) for a quick and healthy dinner.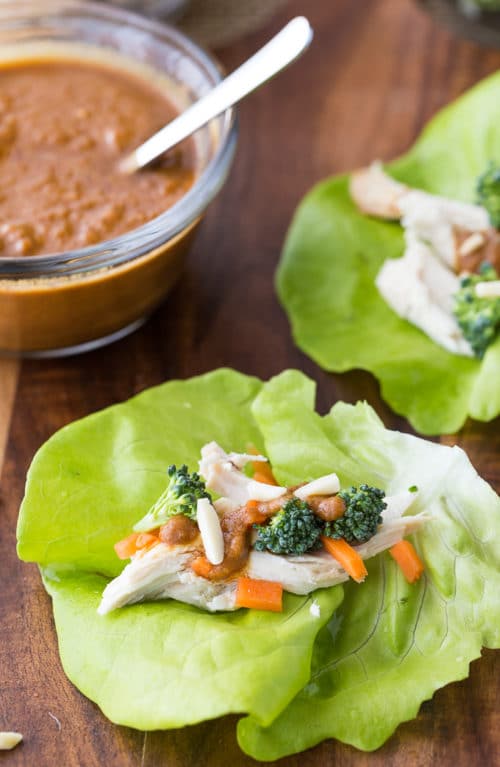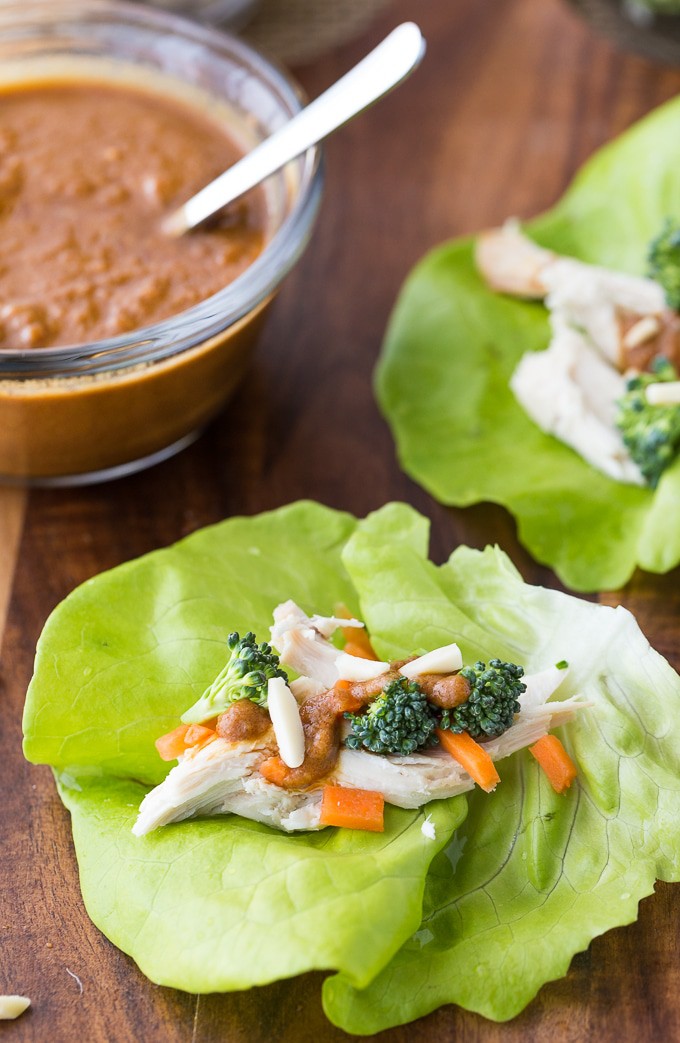 Another Paleo diet hit in our house was made tonight and before the rest of the chicken was devoured I quickly snapped a photo to share.
I'll never forget the first time I made these Thai Chicken Lettuce Wraps. My husband looked at it confused and gave me the what the heck are you making me eat look. I'm happy to report back that we've made this many times throughout the years and I haven't had a complaint yet (except for that time I added too much cayenne).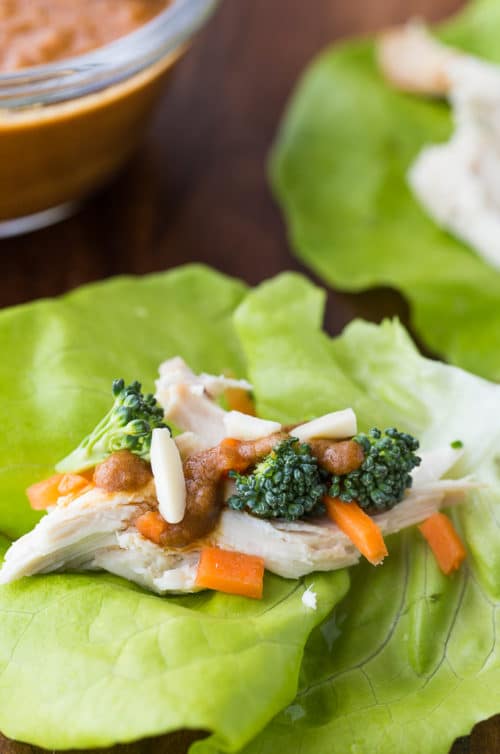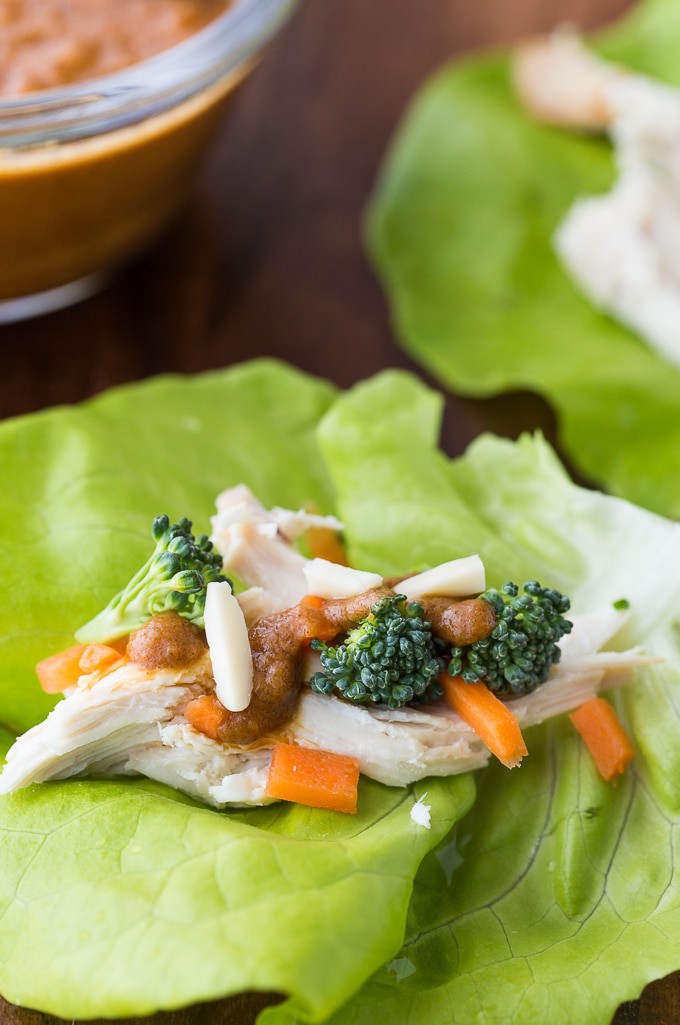 More healthy chicken recipes:
Kickin' Chicken Kebabs with Spicy Peanut Sauce
Whole30 Coconut Curry Chicken Meatballs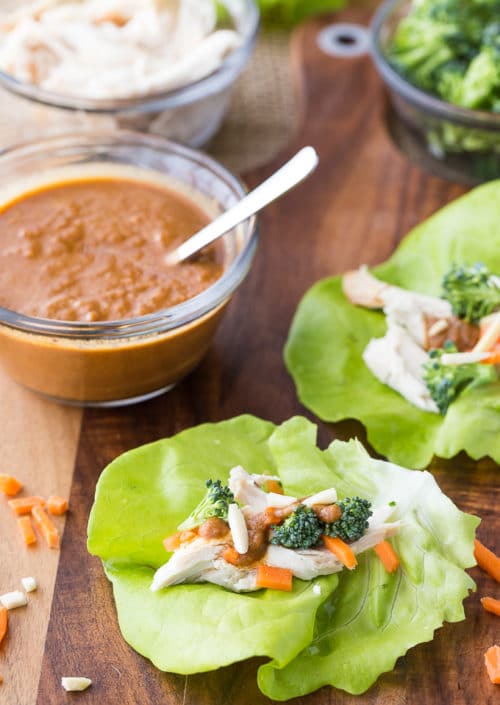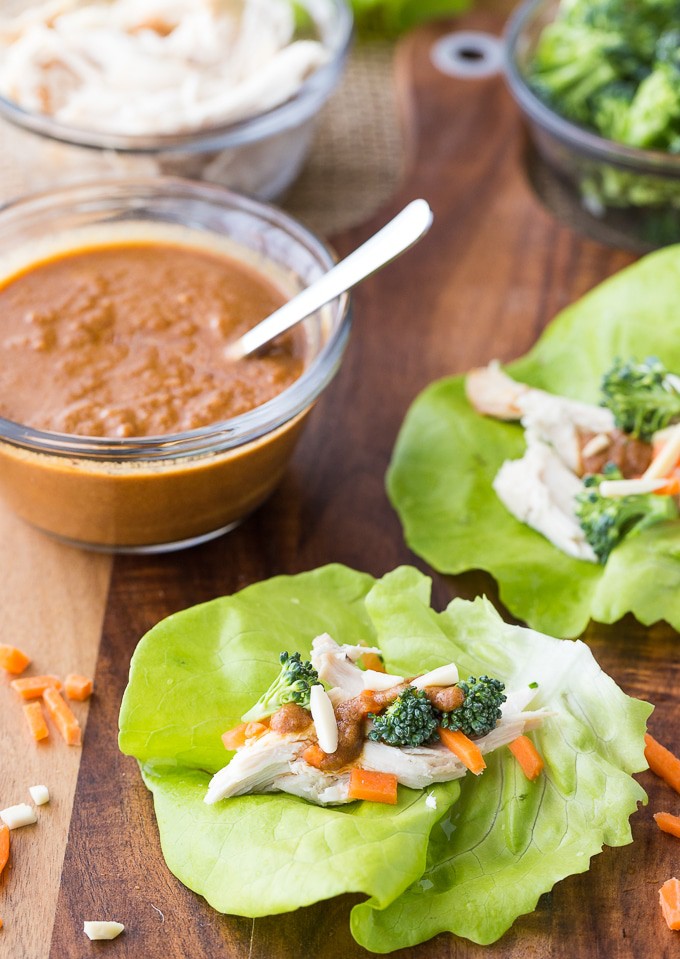 Supplies that make this recipe easy:
Thai Chicken Lettuce Wraps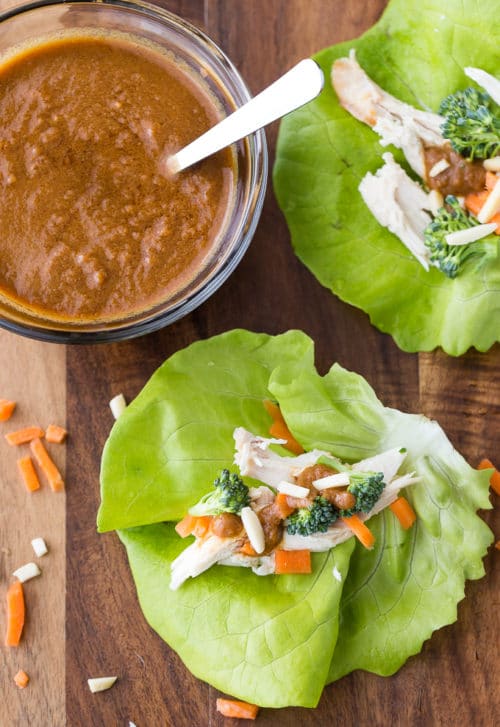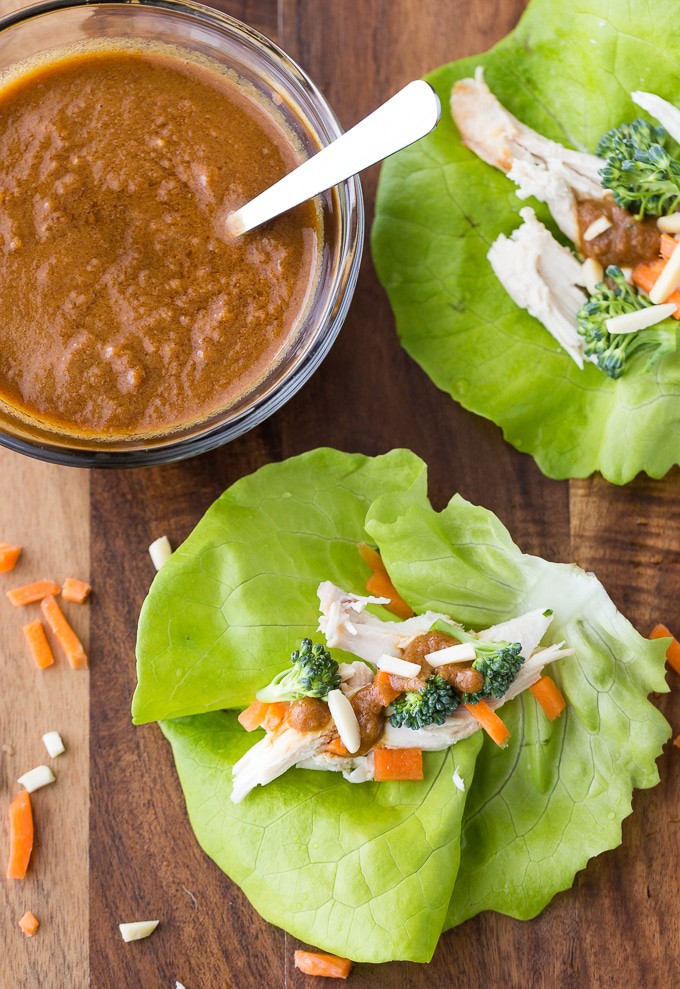 I find this recipe super filling as is, but if you want more "hearty" ingredients and you're not paleo add some crispy Chinese noodles. You can also add bean sprouts, peanuts, mushrooms, etc. I have a very picky household and all of those ingredients wouldn't fly around here. I celebrate the fact I can get carrots and broccoli into their bellies, I call that a win.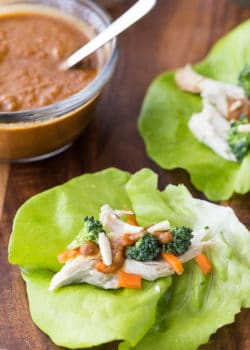 Thai Chicken Lettuce Wraps
This clean eating lettuce wraps recipe are vegan, Whole30, and paleo. It's one of my family's favorite healthy dinner recipes.
Ingredients:
Ingredients
3-4 chicken breasts, cooked and shredded.
1 head of lettuce, peeled into "cups"
2 cups broccoli
2 handfuls of baby carrots
Optional toppings: almonds (or peanuts if not paleo) and cilantro.
Thai Sauce:
1/4 cup almond butter
1/4 cup water
2 Tbs coconut aminos
3 Tbs lime juice
Cayenne (adjust heat to your taste)
2 cloves garlic, minced
Directions:
In a high powdered blender (I use a Vitamix) or a food processor add the carrots and broccoli. Pulse until they're diced. On a tray lay out cooked chicken, lettuce leaves,
Shred the cooked chicken and lay out on a tray.
Mix ingredients of Thai sauce together in a bowl and set on the side for serving.
Take a lettuce leaf, add the chicken, veggie mix, and top with almonds (if not paleo, use peanuts), cilantro and sauce.
All images and text ©
.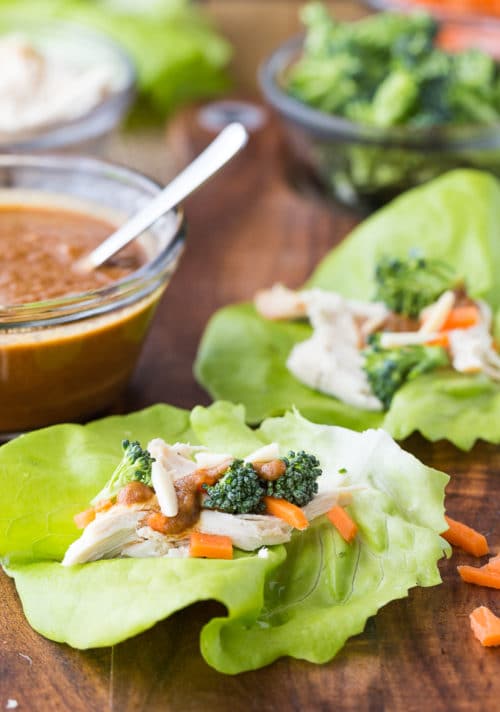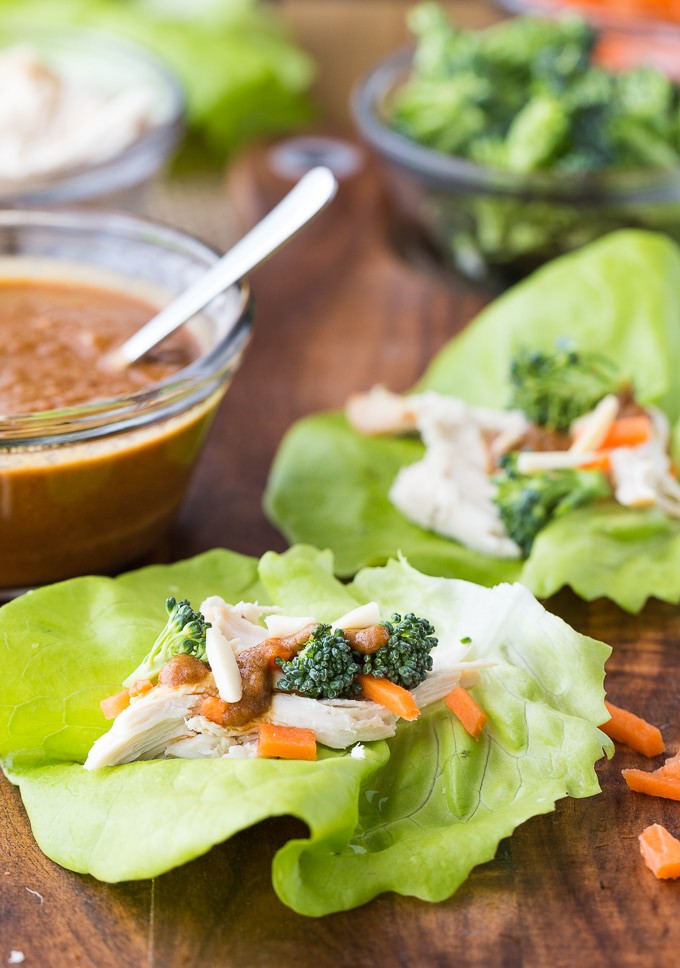 Recipe credit to Paleo Plan! I made a few changes, but you can find the original recipe here.
Disclosure: this recipe for Thai Chicken Lettuce Wraps contains affiliate links. Thank you for your support. 
FREE Recipe Binder
Are you constantly wondering what's for dinner?
When I don't meal plan I feel behind, and we usually end up ordering take out. This recipe binder will keep you organized and make life a little bit easier.