Toddler Chia Pudding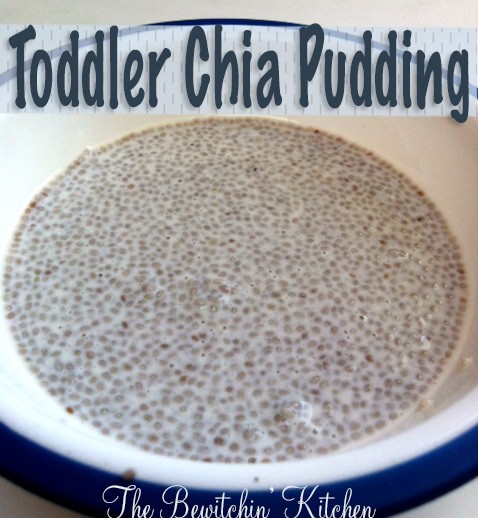 Over the last couple of weeks I have been trying to find a creative way to serve my son healthy options for snacks and breakfasts. I recently made him Healthy Toddler Muffins and those were a hit. I have been hearing more and more about chia seeds lately and have been seeing all sorts of takes and recipes on chia pudding. When I make it for myself I tend to use unsweetened almond milk or coconut milk but since this is for my 14 month old, I wanted those brain boosting fats that are found in the whole, homogenized, milk variety.
If you like this recipe, try this chocolate cherry chia pudding.
Toddler Chia Pudding
Ingredients
1 1/2 tbsp Chia Seeds
1/2 cup Whole Milk
1/2 tsp Vanilla Extract
1/2 tsp Brown Sugar (optional)
Method
Combine all the ingredients together in a bowl and stir. Let sit for at least a half hour, or until the chia seeds are no longer crunchy.
Chia pudding is incredibly easy to make. It literally takes one minute to put together, you can put everything together the night before and store in the fridge. That way you will have a healthy breakfast ready for you in the morning. This recipe is a great base for an even more nutritous breakfast. Adding blueberries, nuts, strawberries, cinnamon, etc would only enhance it more. My next chia pudding will be combined with warm apples, walnuts and cinnamon for an apple pie inspiration.
Have you tried chia pudding yet?
If you like this toddler recipe, check out my Healthy Toddler Muffins.
Looking for more great ideas? Click here to follow me on Pinterest!
Visit Randa | The Bewitchin' Kitchen's profile on Pinterest.