Tomato Pesto Spaghetti Squash Bake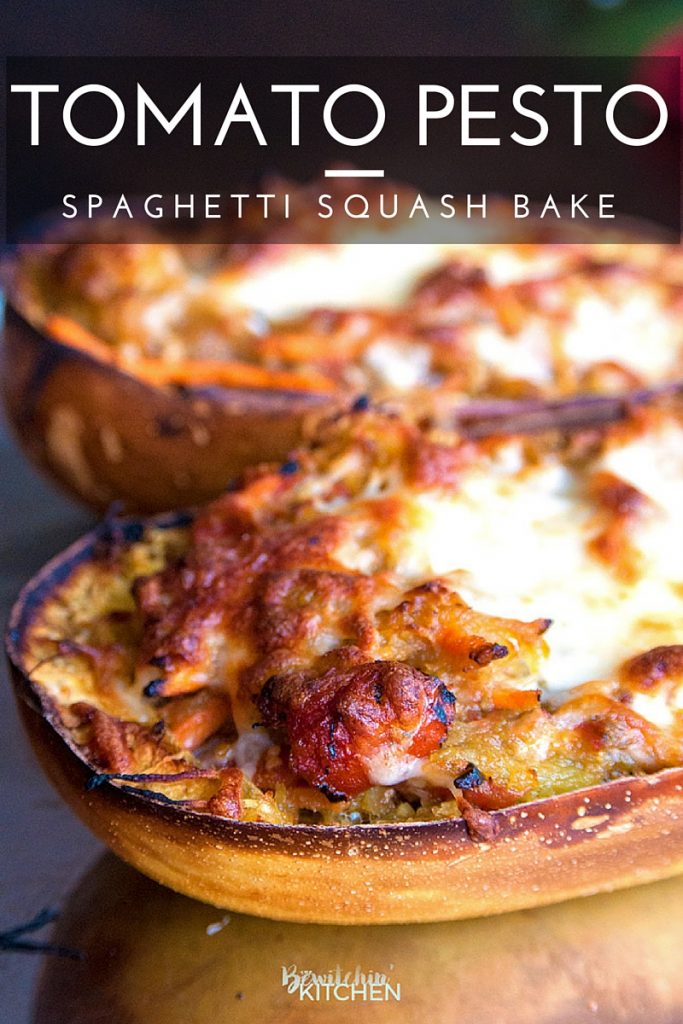 I've been pretending, pretending for a long time to like spaghetti squash. I knew there was potential for me to love it but I couldn't figure out a recipe until this Tomato Pesto Spaghetti Squash Bake.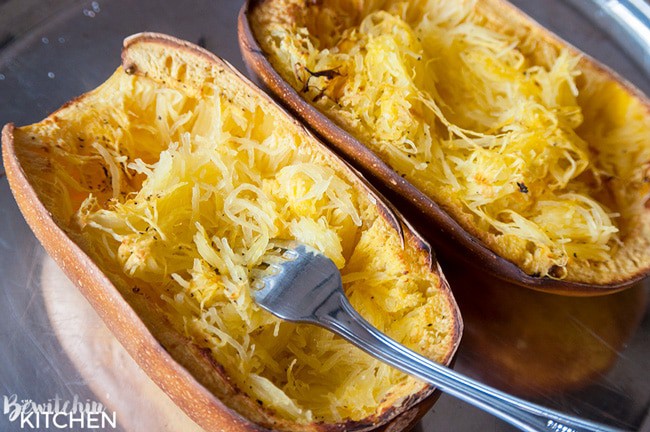 When I first made the Texas Turkey Spaghetti Squash, I liked spaghetti squash. It was new, it was healthy and it was filling. Then came the Spaghetti Squash Primavera, I liked it but started to notice that spaghetti squash was something I could get sick of fast. I tried to cook up spaghetti squash with the World's Best Spaghetti Sauce but I was done. I tried it a few times, but it was a big fat NOPE.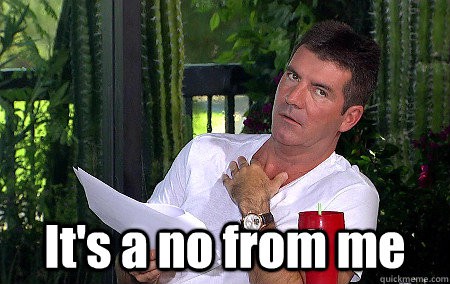 Source: QuickMeme.com 
I've started a No Carb Challenge (no carbs referring to the obvious wheat/starches) with a few fabulous bloggers and I suggested we do a recipe challenge using spaghetti squash. I wanted to find a recipe to make my taste buds accept this wheat-free "noodle" and you guys, I've done it!
Earlier this year I shared a recipe for Tomato Pesto Spaghettini. It's one of my favorite pasta recipes because 1. it tastes amazing and 2. it's quick and easy.
I used that recipe to shape up this Tomato Pesto Spaghetti Squash.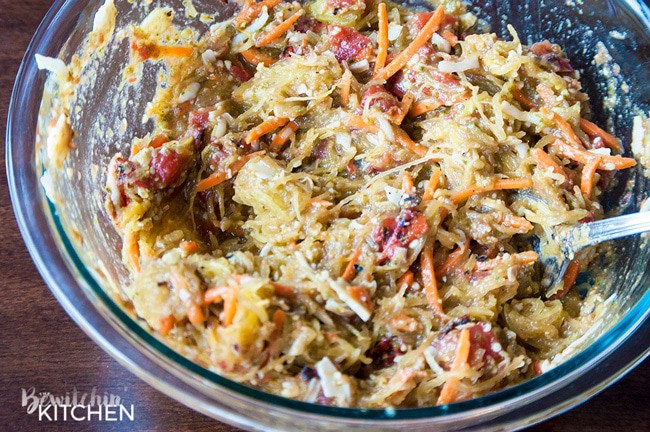 Let's speak the truth here, the tomato pesto spaghetti squash is not the most eye appealing dish I have ever created. However, what it lacks in aesthetics it makes up for it in taste. With this recipe, I added fire roasted tomatoes, pesto, carrots, garlic, mozzarella cheese and parmesan cheese. The parmesan is key. I have a philosophy with cooking: if all else fails, just add some parmesan. It's saved a few dishes in the past and I freaking love it in mashed potatoes.
Anyway, back to the recipe.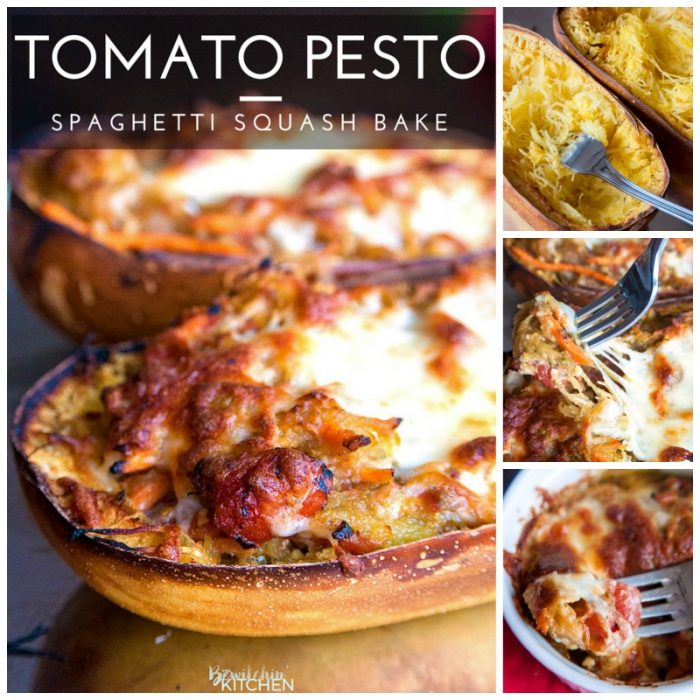 Tomato Pesto Spaghetti Squash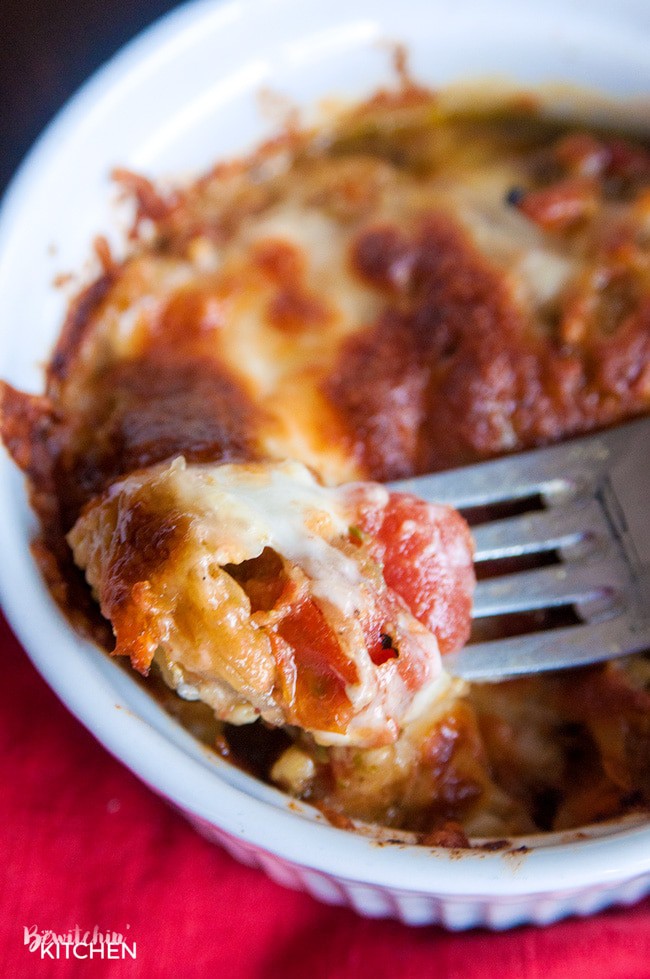 Tomato Pesto Spaghetti Squash Bake
A low carb dinner idea for those on a ketogenic diet.
Servings 2 people
Calories 597kcal
Ingredients
1 spaghetti squash cut in half, seeded
1 tsp olive oil
Salt and pepper
1 14oz can fire roasted diced tomatoes
1/2 cup pesto
1/2 cup part-skim mozzarella cheese + 1/4 cup for topping
1/2 cup parmesan cheese flakes
1/4 cup matchstick carrots I buy the pre-cut variety
1 tsp garlic
Instructions
For the spaghetti squash
Slice the spaghetti squash in half, lengthwise and seed. Rub the flesh with olive oil and seasoning with salt and pepper.

Roast at 425F, flesh side up for 55 minutes.
Tomato Pesto Spaghetti Squash
In a bowl, mix the rest of the ingredients together.

Scrape the spaghetti squash into the tomato pesto mixture and add back to the spaghetti squash.

Top with remaining 1/4 cup of mozzarella cheese.

Bake for 15 minutes, or until cheese bubbles.
Nutrition
Serving: 1g | Calories: 597kcal | Carbohydrates: 42g | Protein: 22g | Fat: 39g | Saturated Fat: 12g | Cholesterol: 44mg | Sodium: 1229mg | Potassium: 627mg | Fiber: 8g | Sugar: 16g | Vitamin A: 4855IU | Vitamin C: 11.6mg | Calcium: 712mg | Iron: 2.1mg
Follow On Pinterest
Follow @bewitchinkitchen On Pinterest for more delicious recipes!
Want to follow the #NoCarbQueens challenge and join in? Use the hashtag and be sure to check out my friend's recipes (below).
Campfire Spinach Dip in Spaghetti Squash from This Lil' Piglet.
Pizza Spaghetti Squash by Powered By Mom.
If you like this recipe, please Pin it and share it with your friends.