The Ultimate Christmas Cookie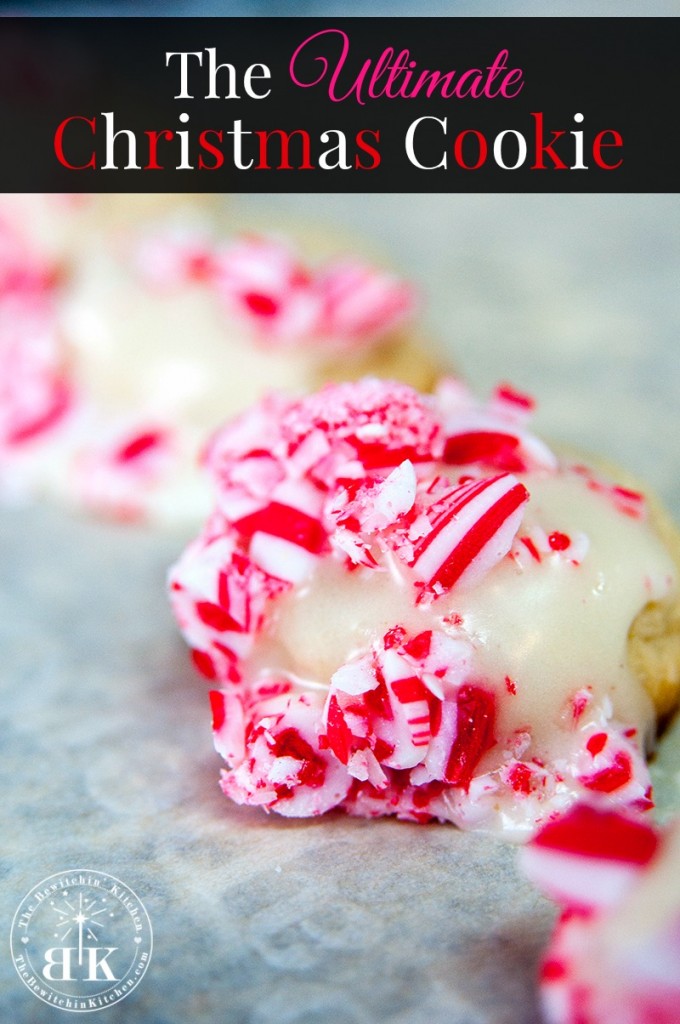 Making the Ultimate Christmas Cookie is something that I have been trying to accomplish for a while now, so today (at the last minute) I threw together some random ingredients and came up with something magical.
When I think of Christmas cookie baking only one cookie comes to mind: the sugar cookie. I imagine beautifully decorating cookies cut out in shapes of candy canes, snowflakes and gingerbread men. I fully intended these cookies to look like that, but it turns out I'm not good at that kind of thing and rolling them was just that much easier (sorry).
Something else I relate to Christmas would be candy canes, these seasonal treats not only make hot chocolate that much sweeter but bring a beautiful pop of color to Christmas baking.
Last, but not least, I cannot forget egg nog. This is something I look forward to all year.
I compiled them all into the something I call The Ultimate Christmas Cookie.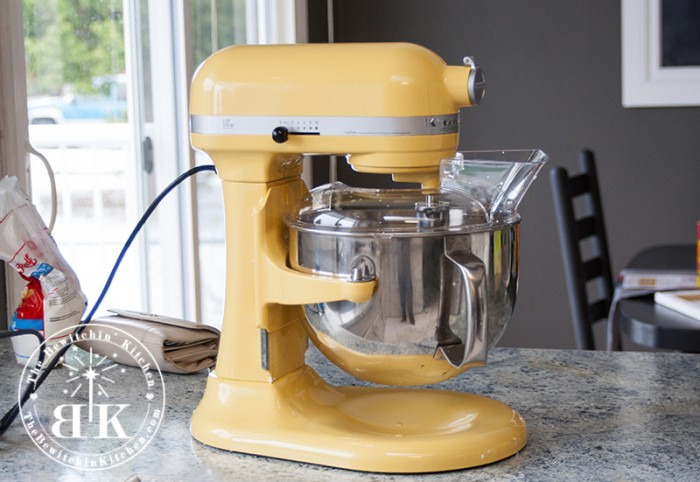 First things first: an introduction. Friends this is my new mixer, Clementine. Yes, I named her.
My old Kitchenaid Classic Mixer was named Ol' Betsy, so it just made sense to name this beautiful Kitchenmaid Professional 600 (available on Amazon.ca and Amazon.com) that I recently won (thanks again SJ Consulting and Burnbrae Farms).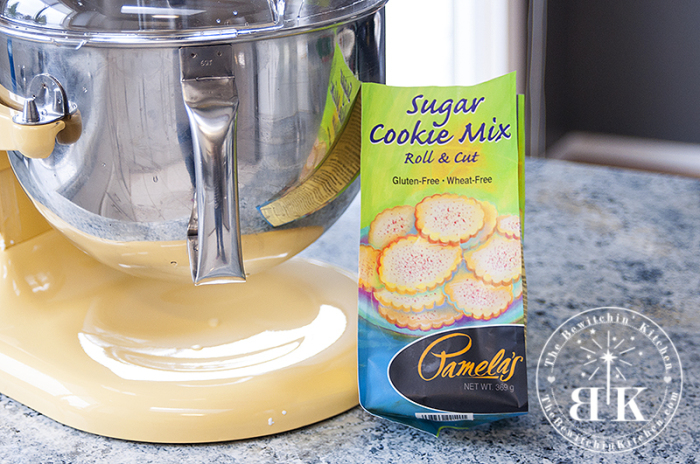 Next up: a confession. I didn't make the sugar cookies from scratch. I was pressed for time and you know what? I don't feel bad about it. Pamela's products are amazing (I love the pancake mix) and sometimes we gotta do what we gotta do with what we have. I have to admit, these are pretty darn good. They turned out well and I would buy them again (this is coming from the girl who is "anti-mix"…for the most part).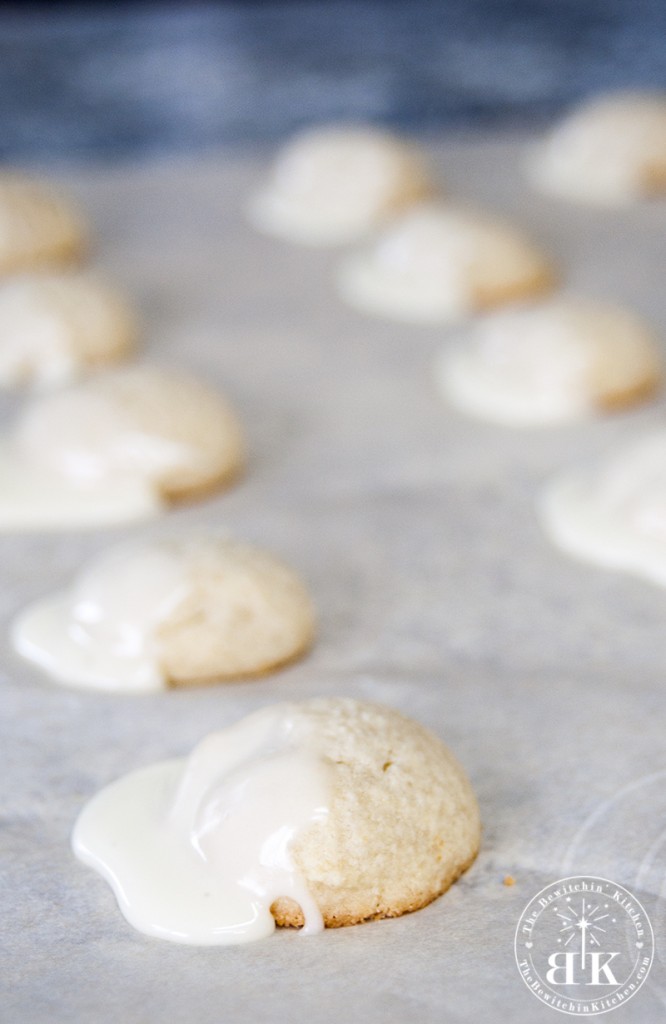 Like I said, I wanted to make them beautiful and have the cookies cut out to beautiful shapes but it didn't work out. I just rolled them into little balls and baked. I dipped half in an eggnog glaze and went from there, it worked well and I thought they actually turned out really cute.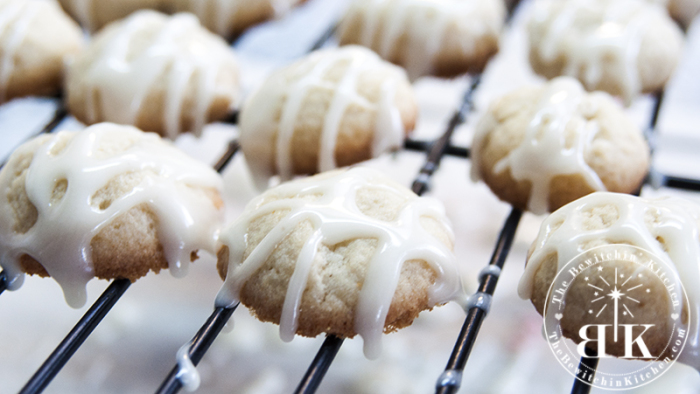 I made a few different cookie options with this batch. One was the Ultimate Christmas Cookie (egg nog and candy cane dipped cookies), another was Egg Nog Snickerdoodles, and another one was Sugar Cookies with an Egg Nog Glaze (seen above). Nothing Fancy, but effective (and my husband's favourite).
Ultimate Christmas Cookie
Here is the recipe for The Ultimate Christmas Cookie:
Ultimate Christmas Cookies
The Ultimate Christmas Cookie combines 3 classic Christmas treats: sugar cookies, egg nog and candy canes.
Servings 4 people
Calories 632kcal
Ingredients
Batch of sugar cookies
3-4 candy canes crushed
Egg Nog Glaze:
1 cup powdered sugar
2 tbsp Egg Nog
Instructions
Prepare and bake sugar cookies according to directions. Let cool completely.

For Egg Nog Glaze:

Combine egg nog and powdered sugar and stir until smooth.

Assembly of The Ultimate Christmas Cookie:

Take a sugar cookie and dunk it into the egg nog glaze. Aim to cover at least half.

Immediately take the sugar cookie and dip it into the crushed candy canes.

Transfer to parchment or wax paper and let harden.
Nutrition
Calories: 632kcal | Carbohydrates: 104g | Protein: 5g | Fat: 23g | Saturated Fat: 9g | Polyunsaturated Fat: 7g | Monounsaturated Fat: 6g | Trans Fat: 1g | Cholesterol: 16mg | Sodium: 339mg | Potassium: 191mg | Fiber: 3g | Sugar: 68g | Vitamin A: 29IU | Vitamin C: 1mg | Calcium: 19mg | Iron: 1mg
Follow On Pinterest
Follow @bewitchinkitchen On Pinterest for more delicious recipes!
Other Christmas Baking recipes you make like:
Vanilla Candy Cane Cupcakes from Noshing with The Nolands
What's your favourite holiday baking recipe?