Unicorn Floats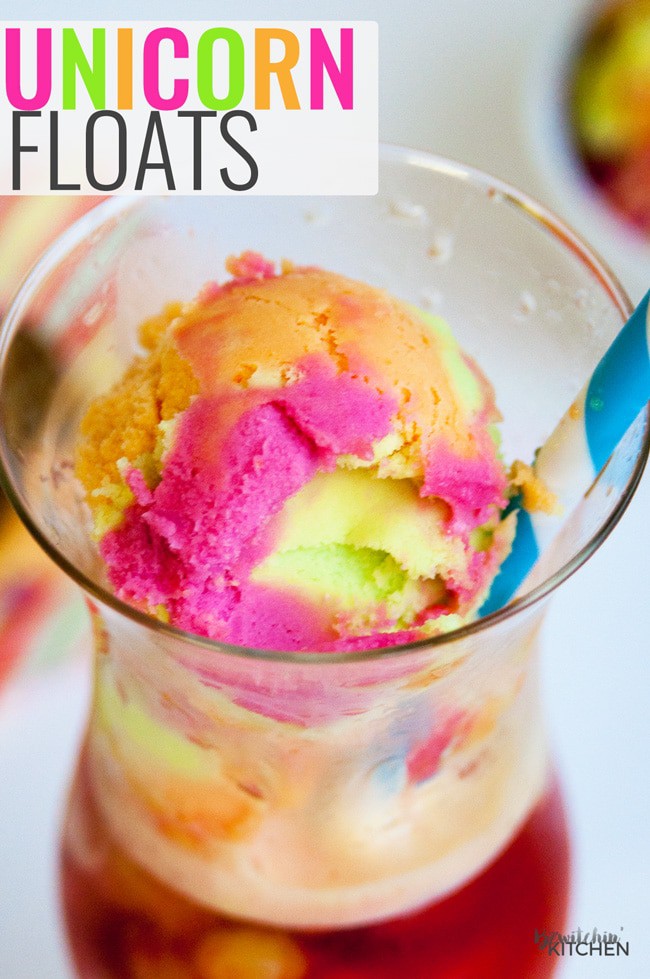 This bright drinkable dessert is a hit with children of all ages. Unicorn floats only involve two ingredients and two simple steps: scoop and pour.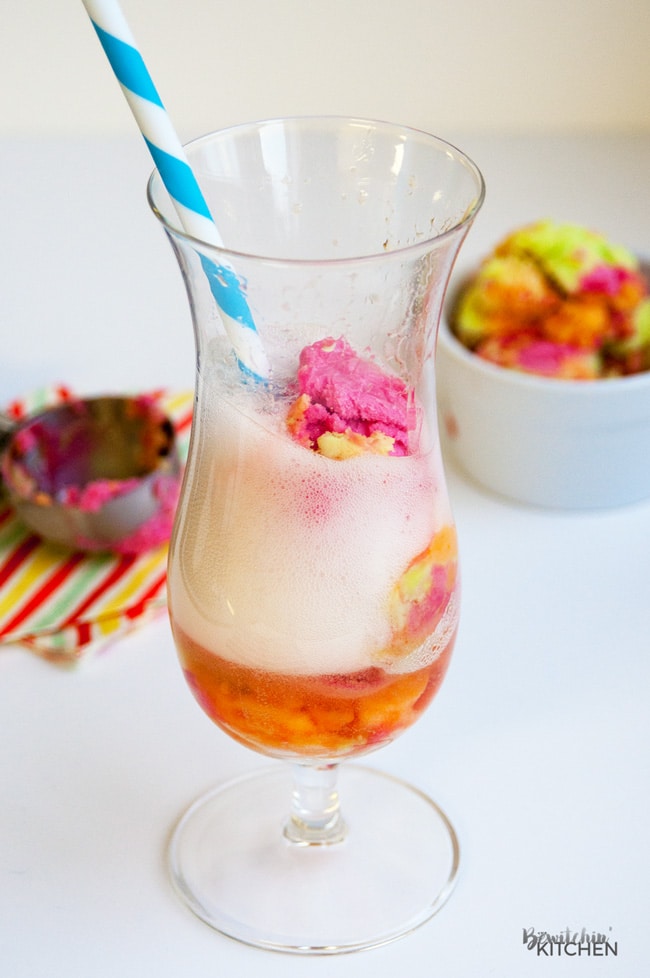 The idea for the Unicorn Floats came from these Champagne Floats and my son's never-ending quest for sugar. When I was putting together the champagne floats for the blog post, my son was wowed by the colors and wanted to try it. We usually have club soda on hand, and I thought this would be a fun treat for him. He loved it, and even I preferred it over the champagne floats.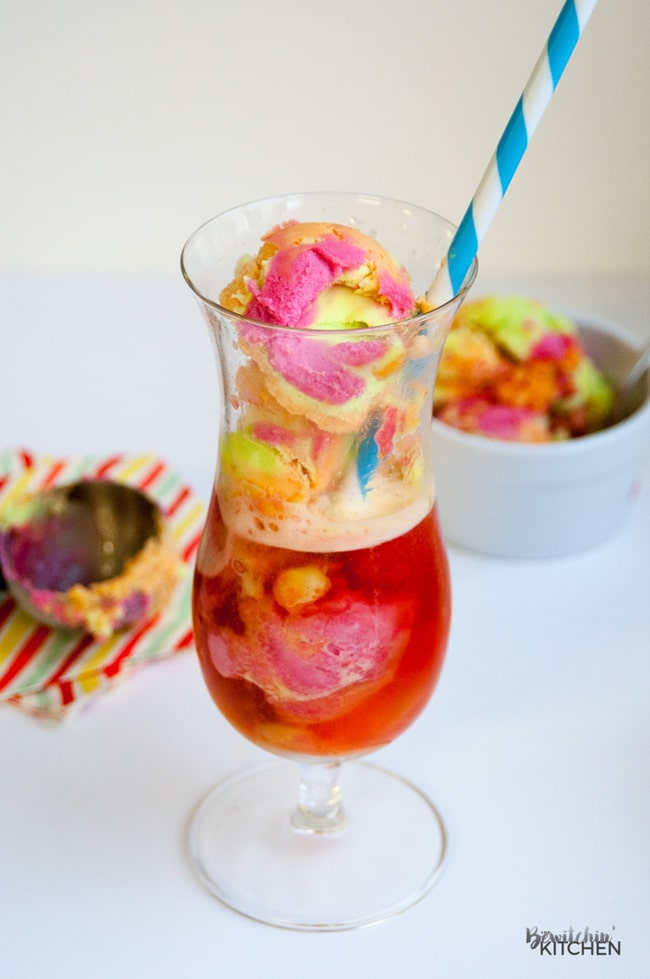 Why club soda? I feel that the Unicorn Floats have enough sugar in them with the sorbet as it is, so I opted for a cranberry club soda (Save On Foods carries some yummy club soda varieties) and I really like the way it tastes. If you don't have club soda, a clear soda will work fine (cream soda, Sprite, 7up, etc).
Unicorn Floats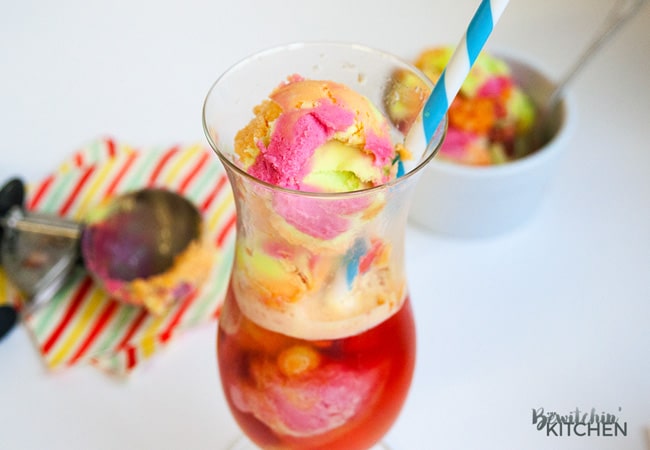 These Unicorn Floats almost didn't happen, I originally went to the store for raspberry sorbet but thankfully all they had was the rainbow variety. If they had the raspberry, the unicorn aspect of these floats would have never came to life.
Fun tip: for an extra bit of magic, top the Unicorn Float with edible glitter
.
I served these Unicorn Floats in a hurricane glass, it made it a little extra special for my toddler.
Mocktail recipes from The Bewitchin' Kitchen
Unicorn Floats
Easy and fast dessert idea for kids and adults alike.
Servings 1
Calories 51kcal
Ingredients
1/4 cup Rainbow Sorbet
1 cup Club Soda of choice I used a cranberry club soda
Instructions
Scoop the sorbet into a fancy glass, top with club soda.

Stick a straw in it and you're done!
Nutrition
Serving: 1g | Calories: 51kcal | Carbohydrates: 11g | Sodium: 27mg | Sugar: 7g
Follow On Pinterest
Follow @bewitchinkitchen On Pinterest for more delicious recipes!
This will be a hit of those hot summer days or weekend sleepovers!
What's your favorite drinkable dessert?

Disclosure: This post contains affiliate links for your convenience. As an Amazon Associate, I earn from qualifying purchases.