Watermark Beach Resort Osoyoos, BC #funatwatermark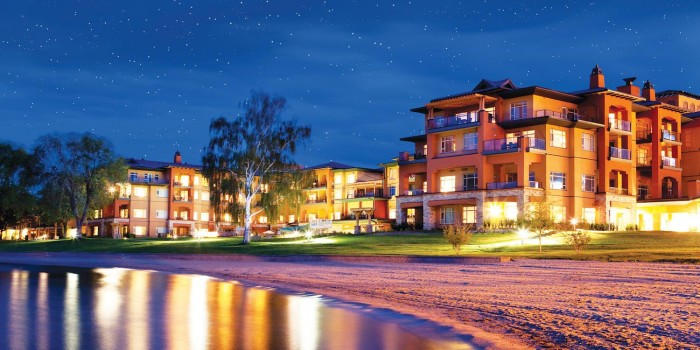 We all have the vacation that we will never forget: that weekend in Vegas, a cross-country road trip with the family, or an exotic destination that held many adventures. I just had a brief, but memorable vacation myself in Osoyoos, BC at the Watermark Beach Resort.
From the moment I walked into the lobby at The Watermark Beach Resort, all the stress and worries of the past few weeks went away. I was welcomed with a smile from the front desk clerk and offered a complimentary glass of wine from a lady representing Black Hills Winery, now that's service. It was as though the people at The Watermark knew it was exactly what I needed after a 16 hour drive with a toddler.
Watermark Beach Resort 2 Bedroom Suite:
The 2 bedroom suite at The Watermark Beach Resort is perfect for families. As soon as you walk in you are greeted with a fully stocked kitchen complete with a blender, toaster, coffee machine, etc. It even has a dishwasher for easy and quick clean ups (because the last thing I like to see when on vacation is dirty dishes in the sink).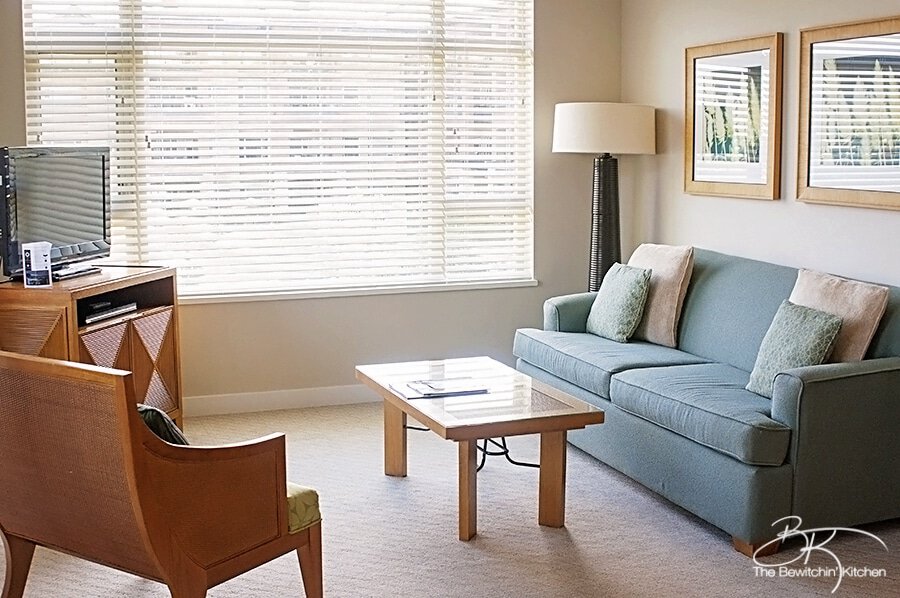 The living room has a pull out sofa (for additional guests) and my suite overlooked the pool and waterslide.
As for bedrooms, the suite offered a master bedroom complete with a king sized bed and ensuite along with a bedroom off the living room with a queen.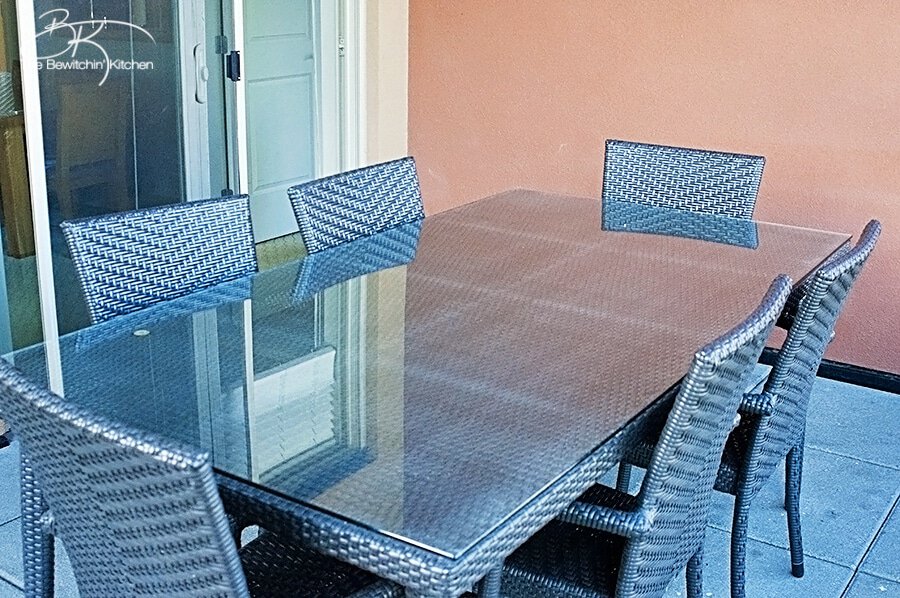 My favorite feature of The Watermark Beach Resort? Each suite comes with a private balcony furnished with a patio set. My suite faced the water, and the view was incredible.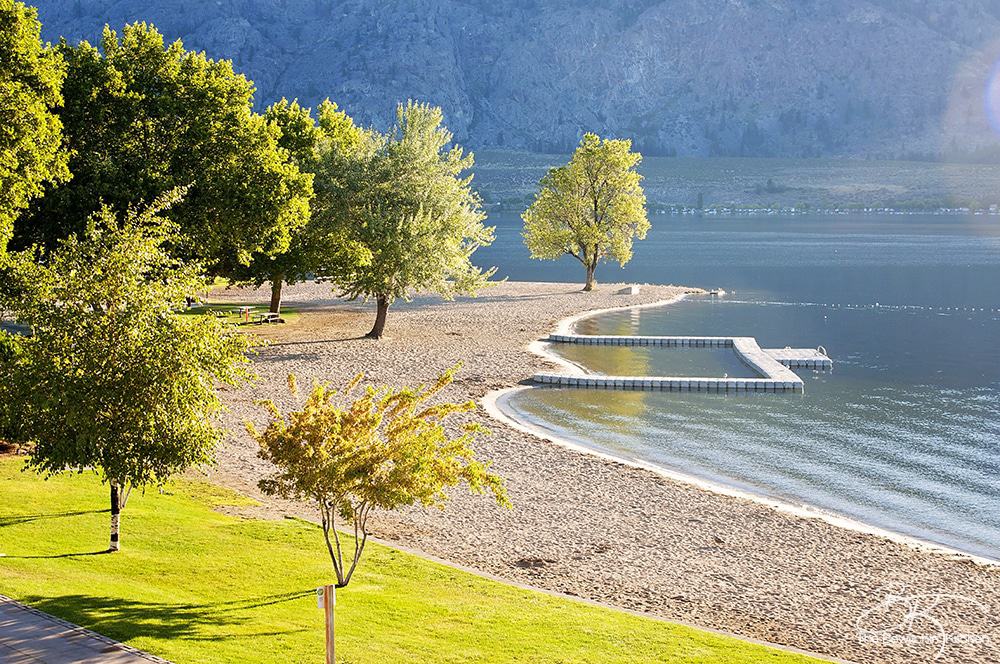 A picture says 1000 words, but I did one better and made a video. Here is my tour of the 2 bedroom suite at The Watermark Beach Resort:
Watermark Beach Resort, A Great Family Resort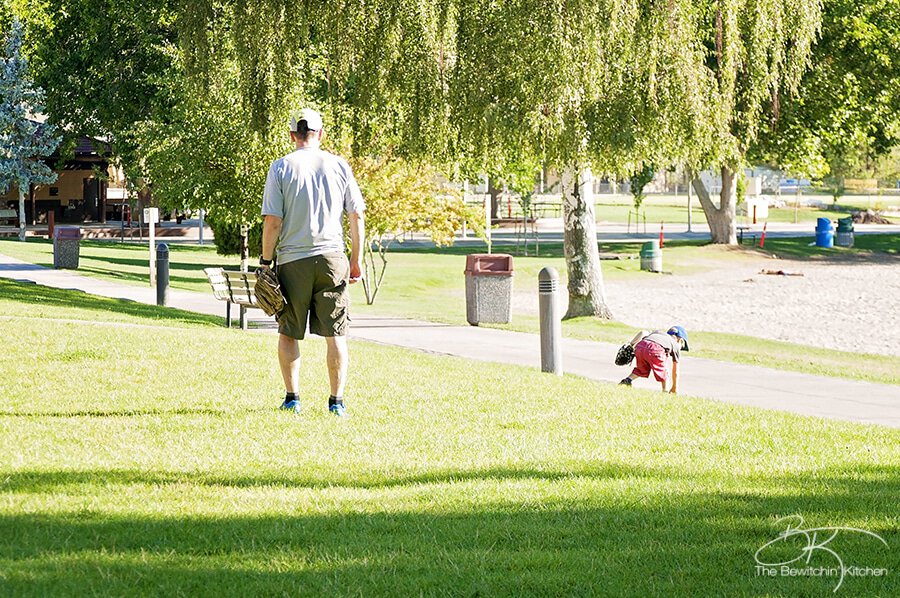 The Watermark Beach Resort loves families, and it was perfectly clear that families love to stay at The Watermark. As I was soaking up the heat and getting work done on my balcony in the morning I looked out to the beach and saw a mom teaching her child how to walk. It was heartwarming to see a special moment in that family's life happen. Later, during breakfast, I took a little walk to snap some shots around the property and I snapped a photo of a little boy excited to throw a baseball with his dad.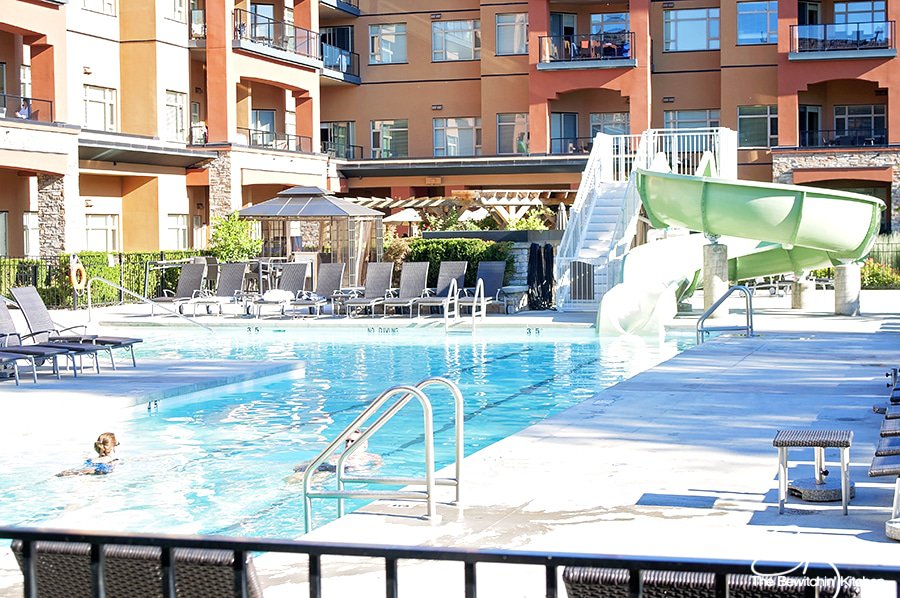 The star attraction for the little one in my family was the pool. The pool is complete with a waterslide, and my toddler is still talking about how fast it was.
The Food at The Watermark: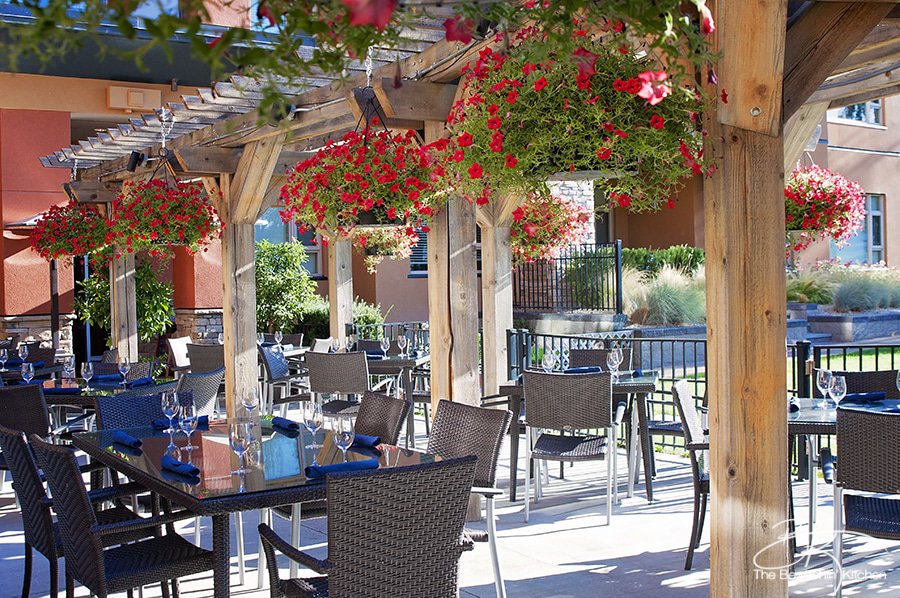 My family and I had the pleasure of dining with Ingrid, the GM at The Watermark, with a farm-to-table feast. It was so incredible that it deserves it's own post, so please read about the Watermark Farm to Vine Signature Experience when you're done here.
I visit Osoyoos on an annual basis, and we always stop at the Gelato shop that's located at the front of The Watermark. It's a must do when you're in the area.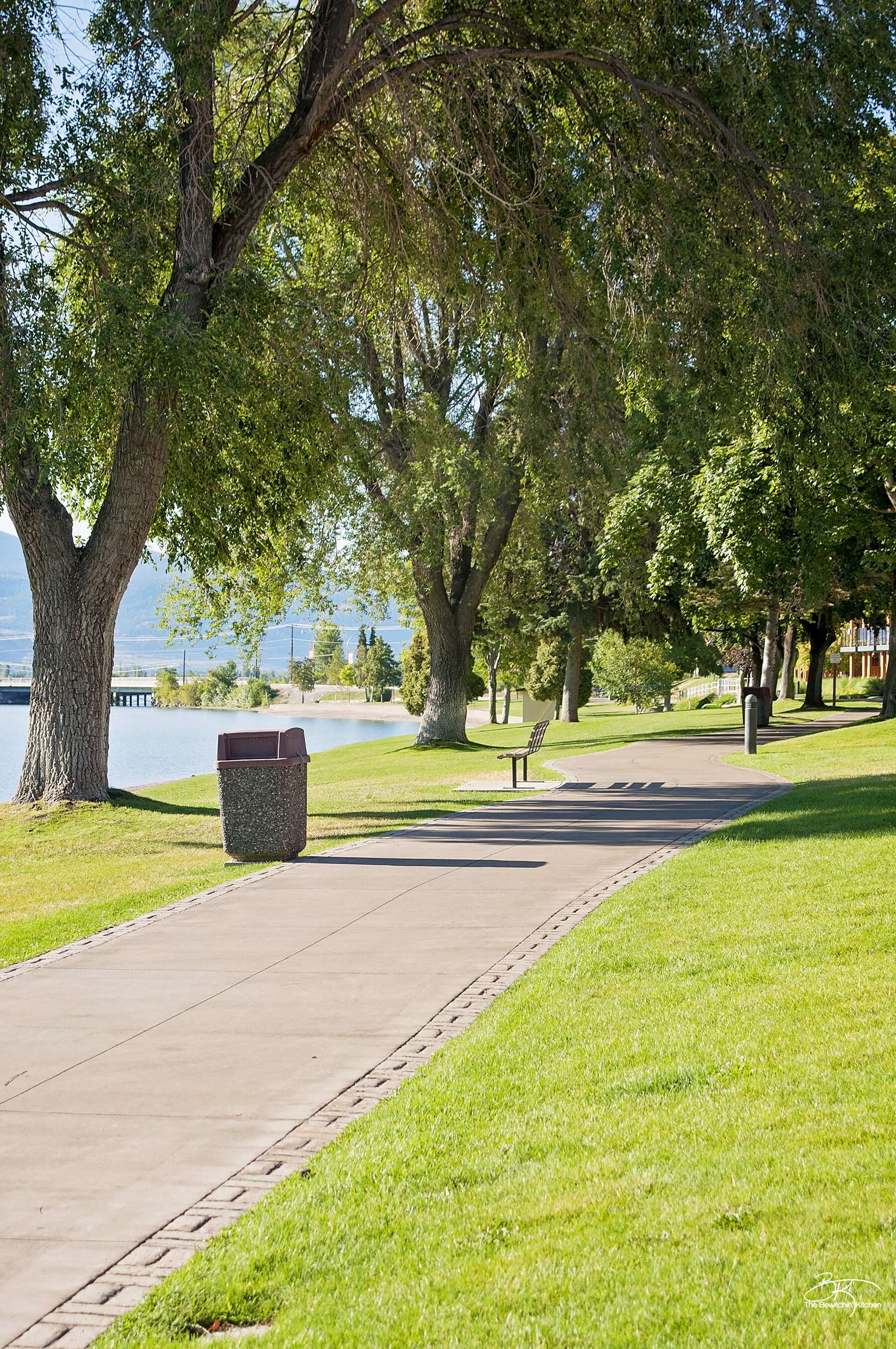 Additional Services:
The Watermark Beach Resort is the only resort in the Okanagan that offers full-concierge. If you want to head to Osoyoos for a wine vacation, a golf tour or whatever, just call them and they will set it up for you. They truly take away the stress of vacation planning (and since we're talking about taking away stress I recommend visiting the Illumination Spa).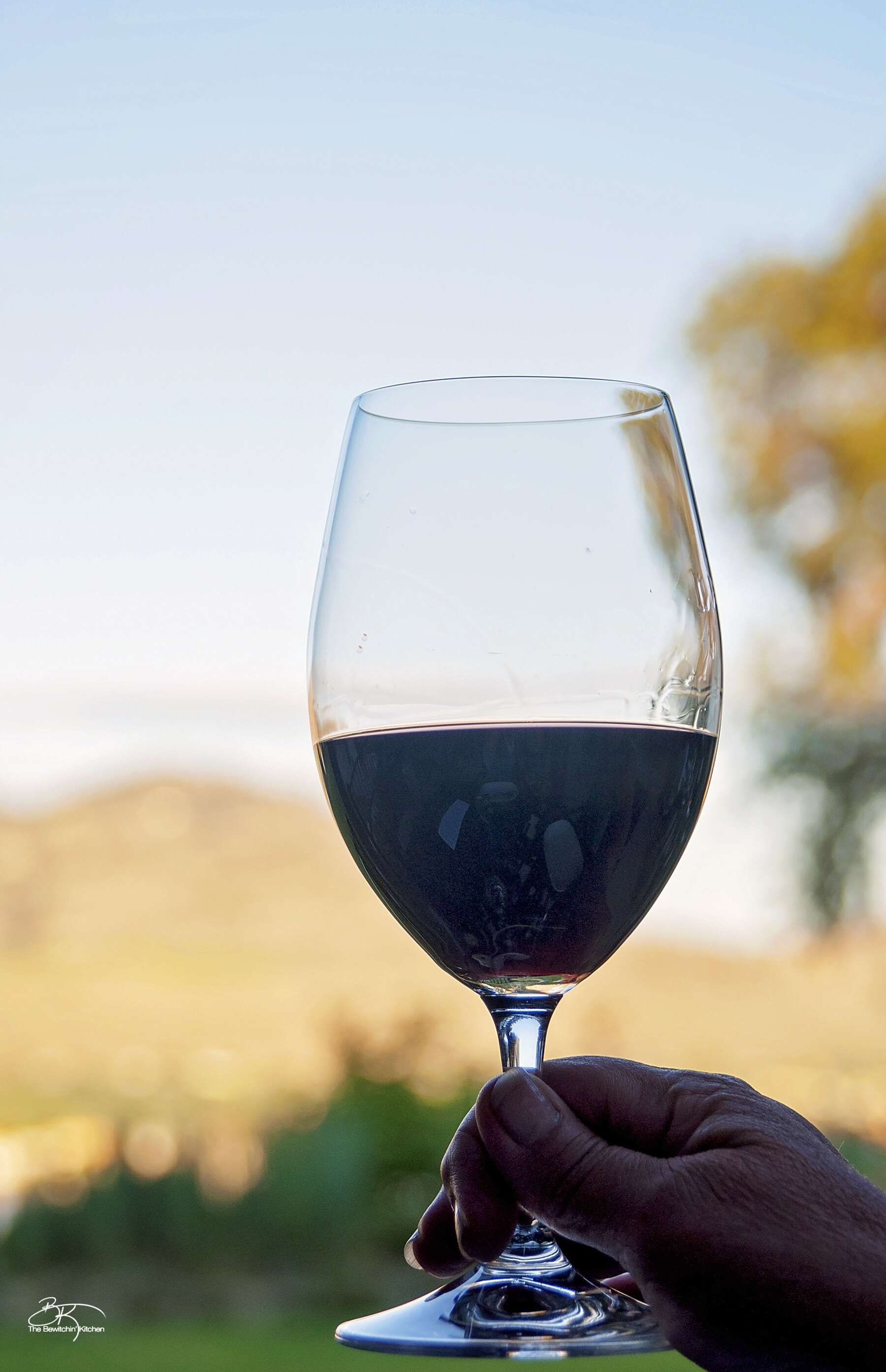 The Watermark Beach Resort in Osoyoos, British Columbia is a must on your Southern Okanagan vacation. This resort truly has it all. It's the perfect family destination, and sets the scene for weddings, reunions or just a night away. This resort is special, there is no other way to put it. You feel it from the moment you walk in.
*This morning my son caught my post when I left my Macbook open and he began telling me all about his experience, so I brought out the OneDay App and did a mini-interview. It's short and sweet and ever so cute.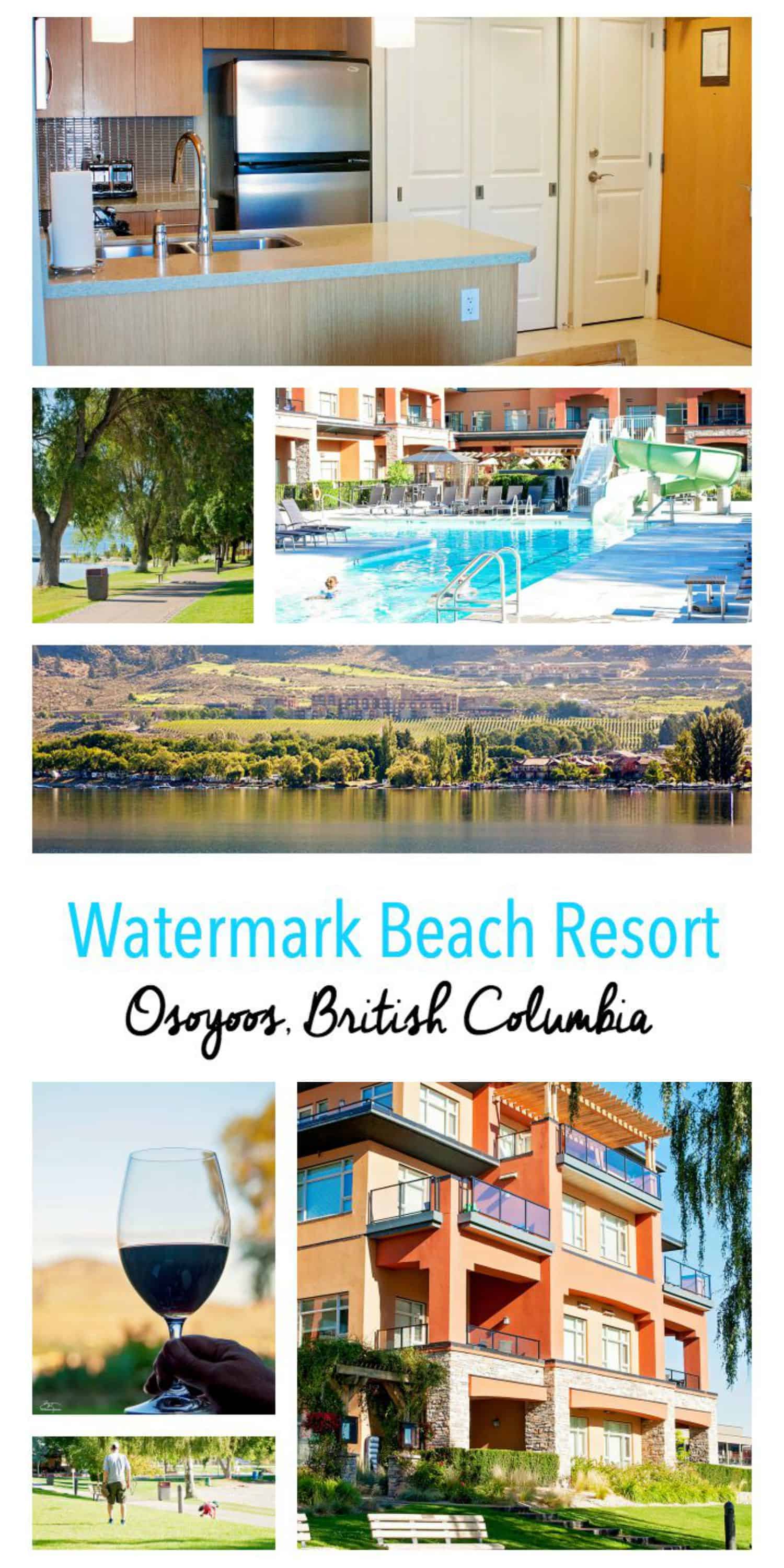 For more information and to book your little piece of heaven please visit
WatermarkBeachResort.com
.
I would like to thank The Watermark for their hospitality during my stay and hosting my family and I.